Harrisburg, PA – Senator Pat Stefano (R-32) joined colleagues today to announce the introduction of legislation to stop the proposed plan to toll bridges on Pennsylvania's interstate system.
Senate Bill 382 would reform the Public-Private Transportation Partnership (P3) statute and void the Pennsylvania Department of Transportation's (PennDOT) Pathways Major Bridge P3 Initiative.
"For the past year, Pennsylvania has seen our Governor make decisions that affect our residents with no transparency, no public input, and no system of checks-and-balances," said Stefano. "So, when Governor Wolf announced his bridge tolling plan, giving PennDOT the authority to further tax motorists and appropriate funds without legislative oversight, I thought,…here we go again."
On November 12, 2020, the P3 Board, under PennDOT's jurisdiction, supported a proposal to impose user fees or tolls on major bridges throughout the interstate system. This was the first time in the P3 Board's history to consider a proposal with user fees.
The serious gaps in the P3 statute became clear when PennDOT finally announced the details of the proposal three months after the P3 Board meeting. The P3 statute requires a detailed analysis prior to the meeting.
Stefano said, "To be clear, I am not suggesting that ensuring adequate funding for transportation is unimportant. In fact, during my continued work towards completing U.S. 219 in Somerset County, I have seen the importance of having serious conversations about how to finance much-needed transportation improvements."
"However, this random tolling is not the answer. Instead of developing a comprehensive solution, the Governor has chosen to blindside our residents and businesses with another bill at a time when we are still trying to recover from the impact of his COVID shutdown orders."
"I'm proud to support Senate Bill 382, that provides the transparency, public input, and balance that Pennsylvanians deserve."
Specifically, Senate Bill 382 will accomplish the following:
Increases transparency by requiring PennDOT to publish a detailed analysis prior to the P3 Board's voting meeting, and mandating PennDOT to distribute a copy of the P3 Board's resolution, with or without a user fee, within 24 hours.
Incorporates public input by creating a new 30-day public comment period prior to the P3 Board meeting.
Creates checks and balances on the obscure P3 Board by clarifying any P3 project with a user fee shall be deemed disapproved unless the General Assembly approves.
Voids the PennDOT Pathways Major Bridge P3 Initiative and requires reconsideration by the P3 Board following the new process outlined in Senate Bill 382.
Stefano closed by stating, "These proposed tolls would have a lasting negative impact by halting future economic growth throughout all regions of the state and damaging Pennsylvania's ability to compete for new business. As a member of the Senate Transportation Committee, I am looking forward to this important measure being considered."
Act 88 authorized the creation of the P3 Board to expedite transportation projects in Pennsylvania. There are various P3s benefiting the Commonwealth's transportation system, such as the construction of compressed natural gas fueling stations at transit agencies and the rapid replacement of 558 state-owned bridges.
The Senate Transportation Committee held a hearing on January 25 to examine the loopholes of this P3 Initiative. The Committee expects to consider Senate Bill 382 this month.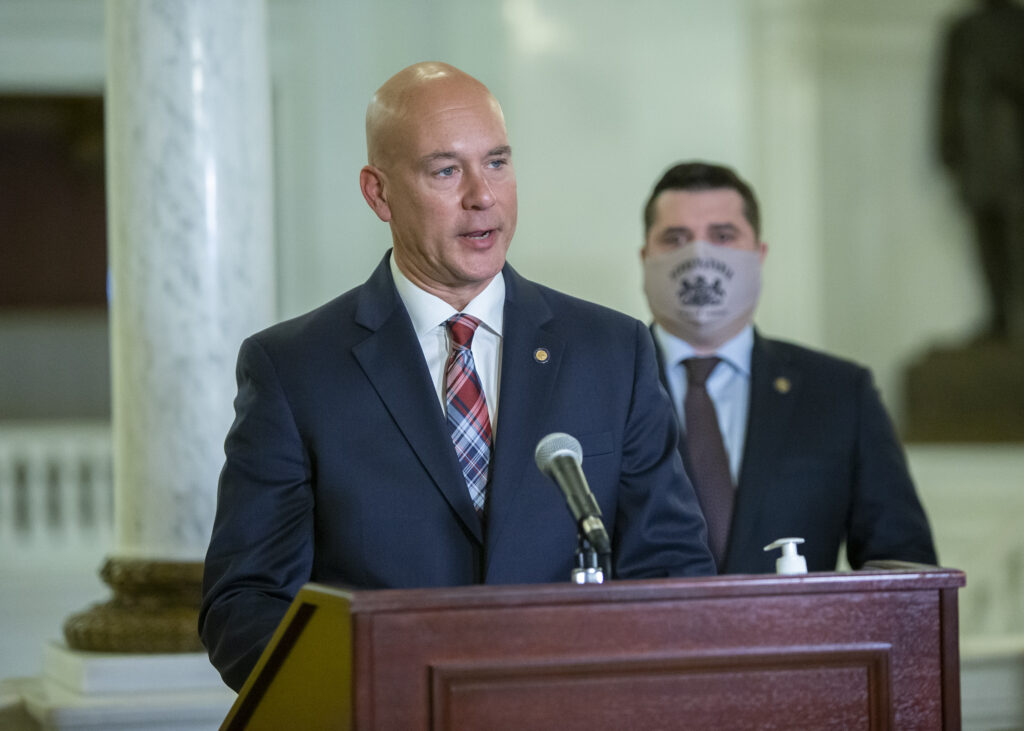 CONTACT: Mark Fetzko (mfetzko@pasen.gov)