SOMERSET – Sen. Pat Stefano (R-32), chair of the Senate Veterans Affairs and Emergency Preparedness Committee, hosted a firefighter forum to share a legislative update and provide information about grant funding for first responders.
Nate Silcox, executive director of the Senate Veterans Affairs and Emergency Preparedness Committee, gave an update on the recruitment and retention efforts made possible by the Senate Resolution 6 Commission and its recommendations. The commission, which was established by Senate Resolution 6 of 2017, was tasked with making recommendations about how to avert a crisis in the delivery of fire and emergency medical services in Pennsylvania.
Specifically, Act 20 of 2019 provided $250,000 to the state fire commissioner for the hiring of three recruitment and retention positions. The recruitment and retention outreach specialist will proactively develop and implement programs across the Commonwealth to inspire individuals to become members of the fire service and continue to serve their communities. The specialist will work with fire departments and local agencies, forming partnerships and providing assistance to promote and improve recruitment and retention.
Another important law, Act 106 of 2019, directs the state fire commissioner to oversee the development and delivery of online training programs for firefighters and to publish a list of available online courses. Online training, which offers both time and cost savings, allowed the State Fire Academy to pivot after just a month and resume training despite facing a global pandemic and its associated closures.
"Much of the conversation at the firefighter forum echoed what was discussed during the public hearing earlier in the day, which tells us that firefighters see the same challenges, regardless of the level at which they serve," Sen. Stefano said. "While we wish there weren't challenges to overcome, it is positive that everyone is on the same page. The unified perspective should allow us to address issues with broad support."
Joe Marsicano and Chris Yniguez, funding and resource specialists for the Pennsylvania Senate Republican Caucus Services, spoke about the funding grants available and how to prepare the most effective application for the greatest chance of funding success. By securing grants for equipment from the federal government and corporate entities, the burden on taxpayers is reduced or even eliminated.
Speakers also included State Fire Commissioner Bruce Trego and Fire Academy Administrator Tom Cook.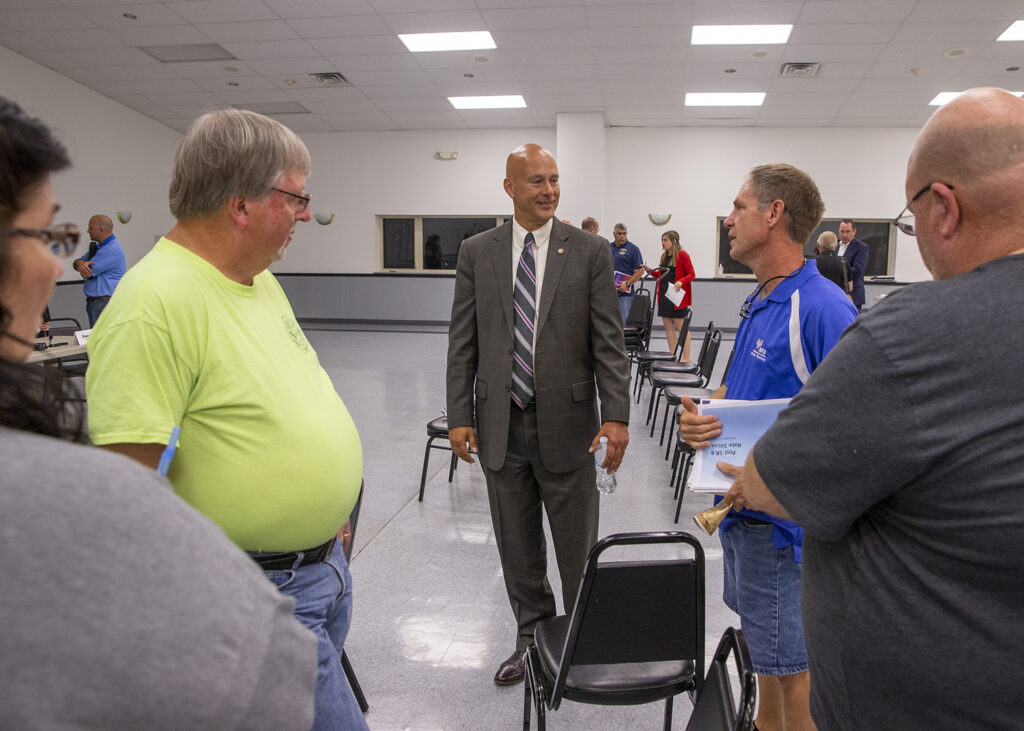 Sen. Pat Stefano (R-32) spoke to area firefighters about the challenges they are facing locally and what can be done at the state level to assist volunteer fire companies and help ensure that they are able to continue providing life-saving care.
CONTACT: Nathan Silcox, 717-787-7175, nsilcox@pasen.gov