Dear Friend,
Please find an update on what has been happening in Harrisburg and around the 32nd District below.
Pat Stefano

Stefano Named Chairman of Senate Law and Justice Committee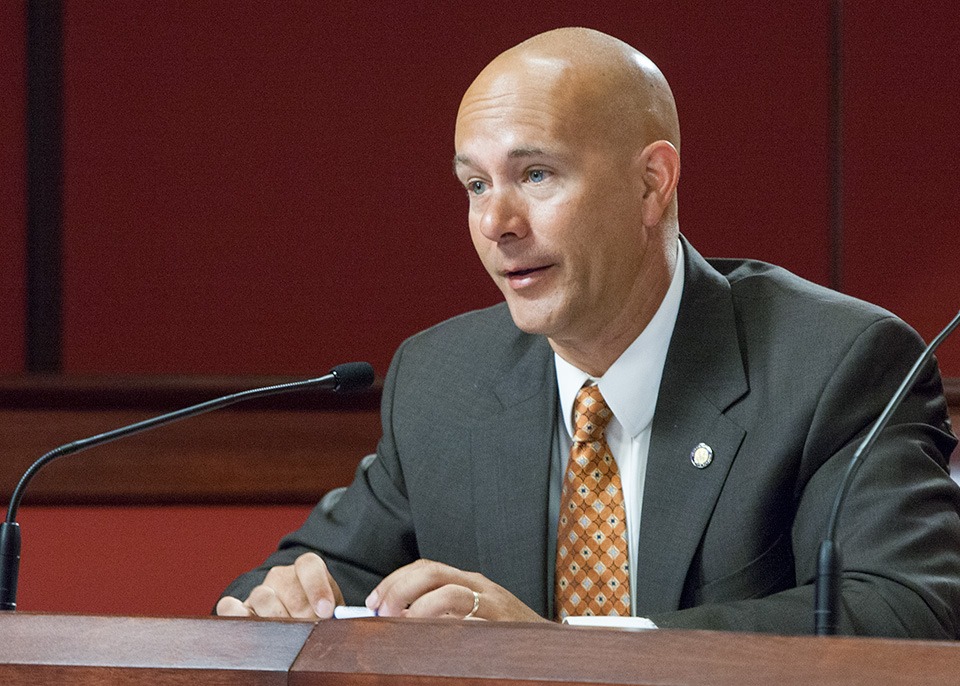 Earlier this month, State Senate President Pro Tempore Joseph Scarnati announced that he has appointed me as the Chairman of the Senate Law and Justice Committee. The Law and Justice Committee oversees the Liquor Control Board, PA State Police and law enforcement issues, and marijuana legislation.
In addition to Law and Justice, I will serve as the vice chair of the Community Economic Recreational Development Committee which oversees the Department of Community & Economic Development, which is responsible for job creation tax credits, tourism, and attracting and retaining businesses, and oversees the Gaming Control Board.
I was also re-appointed to the Rules & Executive Nominations, State Government and Transportation Committees and for the first time I will serve on the Communications & Technology Committee.
I'm very excited to lead the Senate Law & Justice Committee. I am looking forward to conducting oversight on how recent changes to our liquor laws are serving Pennsylvania and how we can improve access, revenue and continue promote the responsible consumption of alcohol in Pennsylvania. I believe that we must keep making steps to improve our retail system to maximize our revenue while putting consumer convenience and safety first.
I am also eager to work with our state and local law enforcement agencies to ensure they have the tools they need to protect our communities. Police coverage is a major struggle for many of our communities but one that I think the state can play a more helpful role.
Finally, given Governor Wolf's recent call to begin a discussion on legalizing recreational marijuana, I intend to host a series of hearings on the subject to examine the issues relating to health, its effect on illegal drug use, other states' experience and its potential effect on our current medical marijuana program so that the Senate may have all the relevant information to educate themselves on the issue.
The Law & Justice Committee is a very influential committee in the Senate. It deals with some of our most important and talked about issues like public safety and liquor privatization. When I ran for the Senate I made clear that I thought there were major changes needed in this area and during the budget standoffs in 2015 I felt very strongly that until we maximized the revenue possible from this asset we shouldn't be asking constituents for a tax increase. As chair of this committee I intend to explore this issue fully.
Bipartisan Election Reforms Package Announced
I joined Senators Mike Folmer (R-48), Judy Schwank (D-11), Tom Killion (R-9), and Scott Martin (R-13) held a press conference on Tuesday, January 29 in the Capitol Media Center in regards to a soon-to-be-introduced bipartisan election reform package.
"The right to vote is the bedrock of our Constitutional Republic. Every vote matters and every vote needs to be counted. The goal of the reforms my Senate colleagues and I are offering is to ensure voters are better able to cast their votes with ease and be assured their votes will be protected and properly counted," said Senator Folmer at the press conference.
The package, which was drafted after public hearings, work group meetings, and many discussions with county election officials and commissioners, and interested parties across the Commonwealth from both sides of the political aisle, will include legislation addressing:
Absentee ballots
A permanent early voting list
Vote centers and curbside voting
Number of votes to qualify as a write-in winner
Number of ballots to be printed
Consolidation of smaller precincts
The package will also include three Constitutional Amendments regarding absentee ballots, poll workers and separate ballot judicial retention elections.
My sponsorship in the package includes a constitutional amendment to remove the restriction of state and federal employees acting as poll workers. We are actually listening to the people on the ground. We're talking with election bureau leaders, and they're telling me what their issues are and hearing what the problems are and the changes we need to make. The directors aren't able to find people to work the polls. If we want to have accessible elections, we need people to be staffing our poll locations.
Another part of the package I am sponsoring is looking to reduce the number of printed ballots as the state currently prints 100 percent of ballots for all registered voters. We will look at different ways to accurately measure numbers of paper ballot users for the last three years and predict how many ballots will need to be printed plus some.
One thing I've noticed in Pennsylvania is we don't like change. But we're finding the world is changing around us, and we need to be getting some of our codes back up and match what's going on in the world or, in some cases, we need to lead.
During my first term in the Senate, my local county Election offices have provided valuable input in how to improve the administration of elections in the Commonwealth. I am hopeful that this bipartisan effort will yield secure, accessible and cost efficient elections that encourage active participation in our democratic processes.
This package seeks to provide a long overdue update to the Pennsylvania Election Code.
Mourning Somerset Commissioner John Vatavuk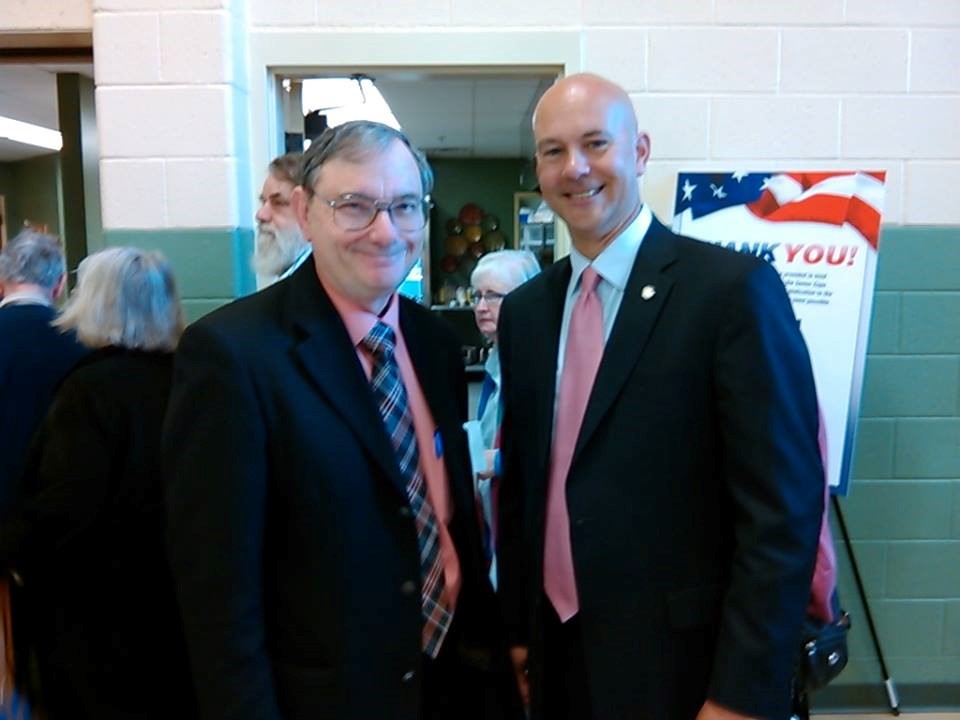 I am deeply saddened by the news that my good friend and a terrific public servant, Somerset County Commissioner John Vatavuk, has lost his battle to cancer.
John's passion for Somerset County was evident in everything he did. Though he and I were of different parties, we were united by a passion to move Somerset County forward. I remain deeply grateful and indebted to him for the time he spent with me after I was first elected introducing me to the people and concerns of Somerset County. John was a dogged advocate for Somerset County wherever he went.
John was also a passionate advocate for the environment and for education, where he spent many years educating students. He ensured Somerset County remain engaged in the conversation statewide through his involvement with the County Commissioner's Association of Pennsylvania and other boards. He was a driving force in the Somerset's role in Commissioning of the USS Somerset, honoring the memory of those who died on Flight 93.
It's impossible to think of John without remembering his determination to complete Route 219. During his tenure, he was known by name by every Secretary of Transportation and Governor. I can think of few prouder days for him than when he cut the ribbon on the new section of Route 219 just a few months ago. Now, each time I say "219" I will undoubtedly think of my friend John and hope to see his dream become reality.
I send my thoughts and prayers to his wife, Janet, and his entire family.
Somerset County and our Commonwealth are better places because of his service and I am a better person because of his friendship.
Around the 32nd District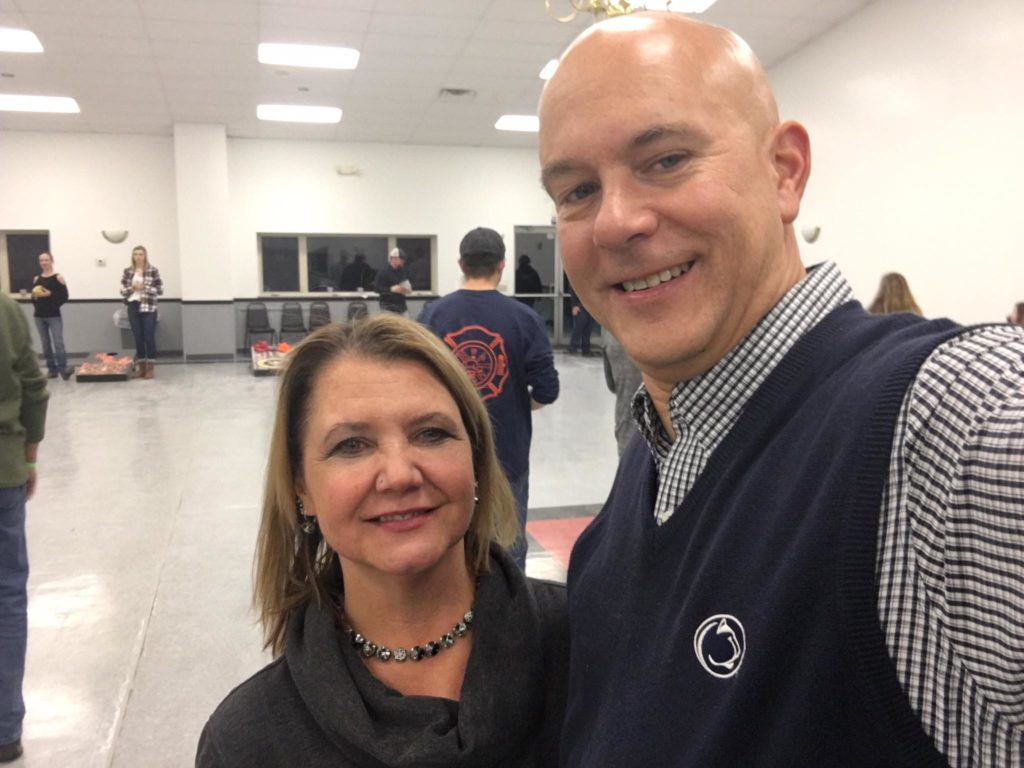 This weekend Tina and I played in the Corn Hole Tournament for Bakersville Volunteer Fire Department with the dedicated community firefighters. I'm working hard so the volunteers don't need to work this hard to protect their community. Kudo's to their team for thinking outside the box to fund their department.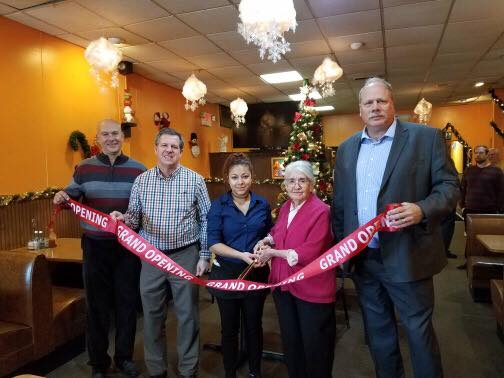 Congratulations to El Canelo Mexican Restaurant in Connellsville on their grand re-opening!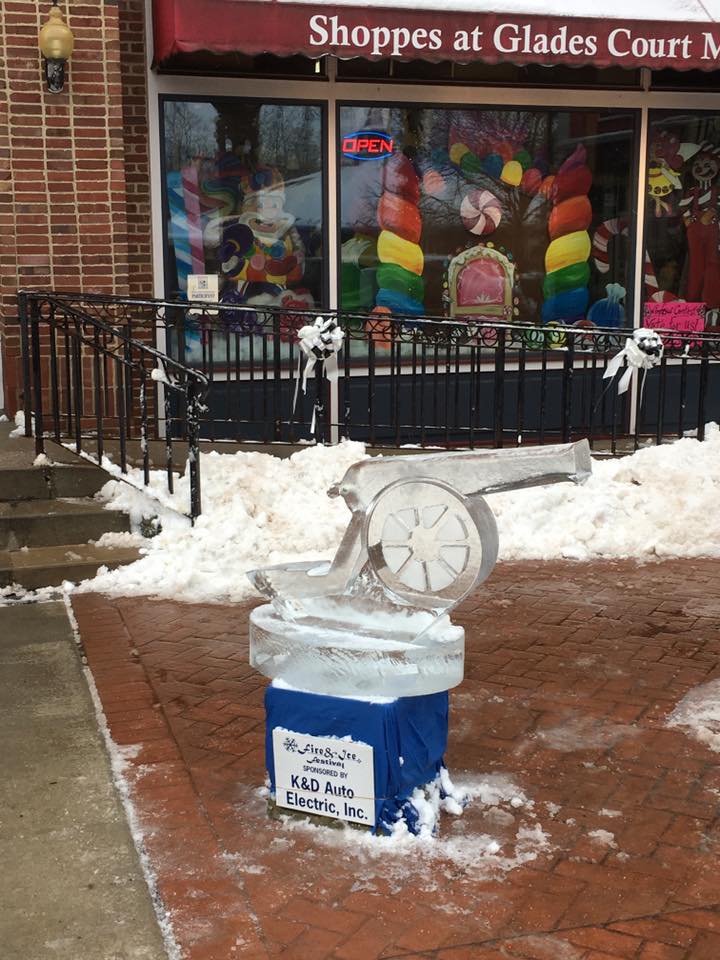 The 24th Annual Fire and Ice Festival wrapped up last weekend in Somerset. This year's festival timed well with the winter storm. Great to walk the snow covered streets during the festival.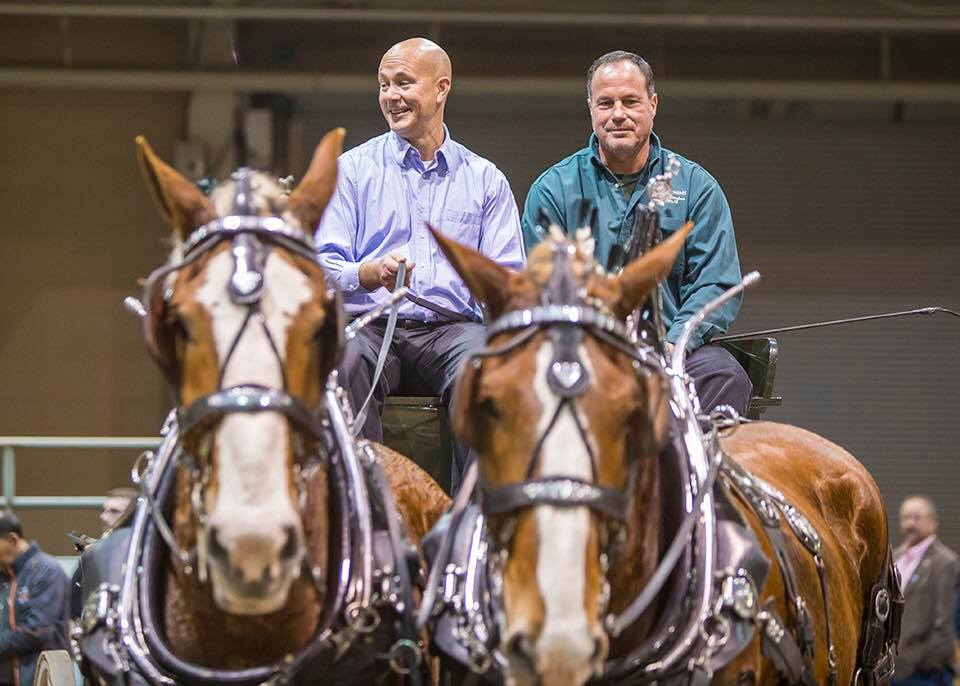 Always a favorite event of the year, I had a great time at the Pennsylvania Farm Show in Harrisburg. It was especially great to be with Lauren Diamond of Smithfield who won a scholarship at this year's Pennsylvania Farm Show.