Senator Stefano Reacts to Governor's Budget Address
Just like in the 6th year of a TV sitcom, Governor Wolf has run out of ideas and is merely rehashing the same tax, spend and borrow plans that he has proposed since the beginning of his term. Over 5 billion dollars in borrowing is unacceptable and unfair to future generations who will be expected to pay that back. A half billion dollars in new taxes which will increase energy bills and cost family sustaining jobs. Finally his 4% increase in spending is well beyond the means of Pennsylvanians to pay.
Not only that but we are also asked to allow for over $800 million in cost overruns from this year's budget because he refuses to control spending within the departments. If the governor and his administration is not going to live within the budgets that we pass and he signs what is even the point of this whole exercise if he can spend whatever he wants anyway.
I share the Governor's focus on new basic education dollars and early education. The budget is a statement of his priorities and its clear where his priorities are based on his cuts to agriculture and other funding important to rural Pennsylvania.
I am very concerned that these levels of spending increases are not sustainable in the long term. Over the next few months, I'm looking forward to participating in the budget process as a member of the Appropriations committee. Working together I'm sure we can get this budget to a much more livable growth level more along the lines of the limits that are proposed in Rep. Ryan Warner's "Taxpayer Protection Act."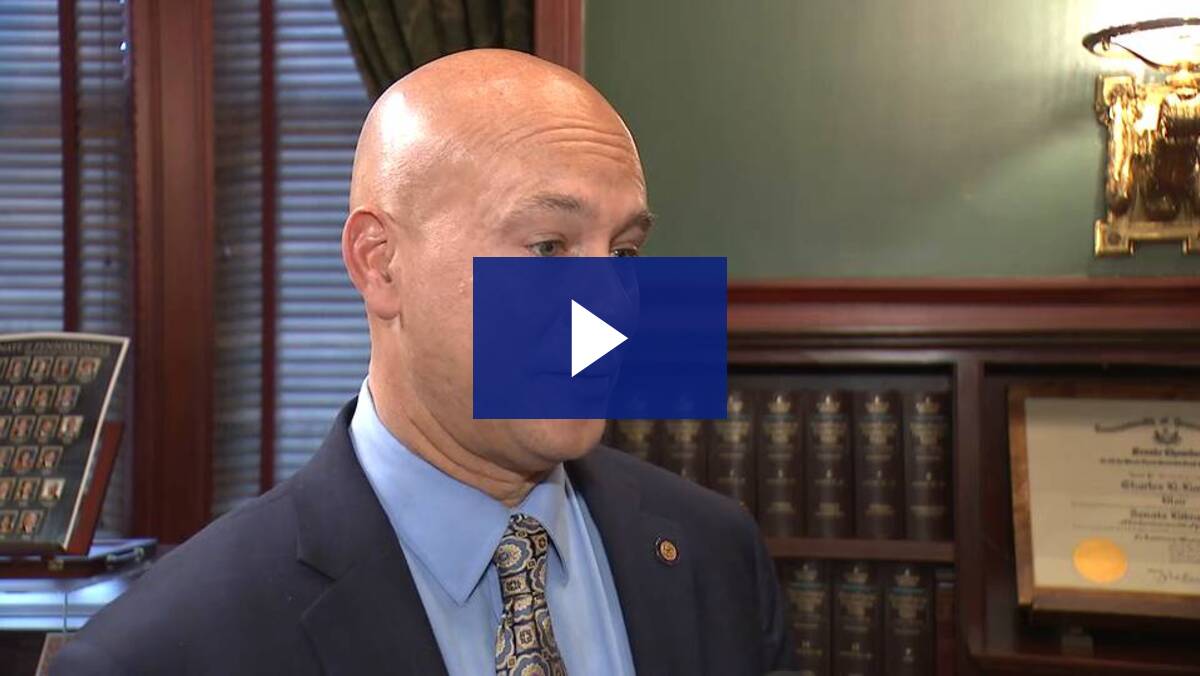 Liquor Control Board Gives Annual Report
As chairman of the Senate Law and Justice Committee, I helmed the public hearing on January 28th to hear the annual report from the Pennsylvania Liquor Control Board. To hear the report at the hearing in full, please watch below: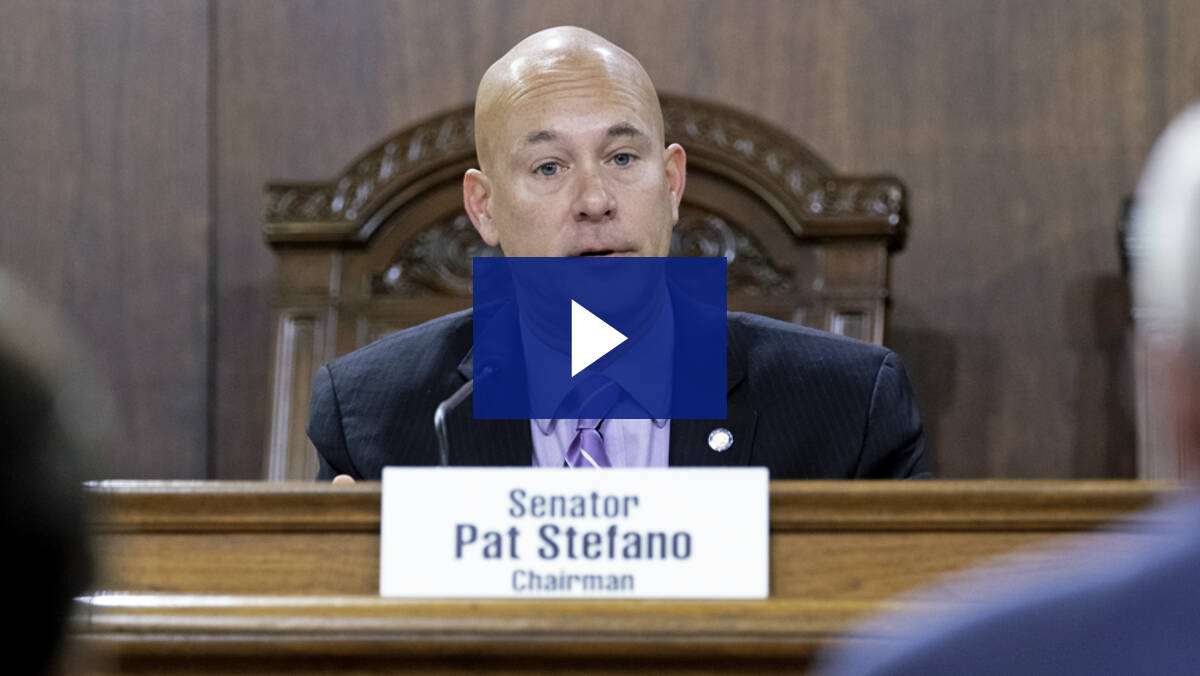 PA Farm Show a Success
January brings me to the Pennsylvania Farm Show and it was wonderful to see some our own growers and producers at the PA Farm Show this week.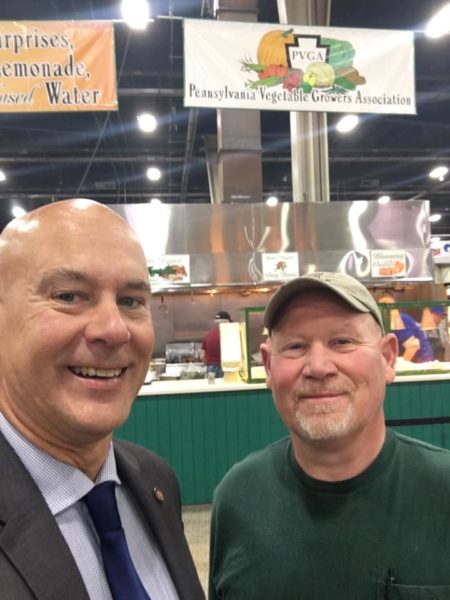 I ran into Matthew Christner from Christner Farms near Dawson volunteers with the Vegetable Growers Association.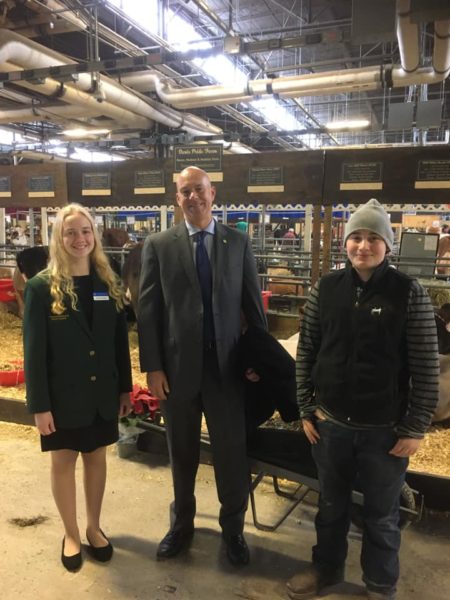 Here I was thankful to visit with members of Davis Farm from Dawson.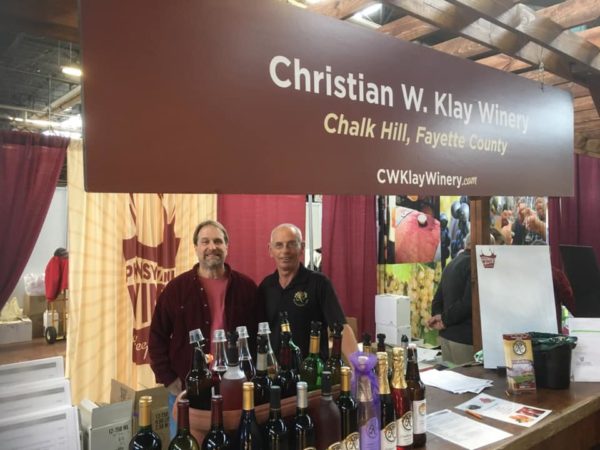 Of course I was happy to see local winery operators Ray and Steven from Christian Klay Winery hard at work in the Main Hall.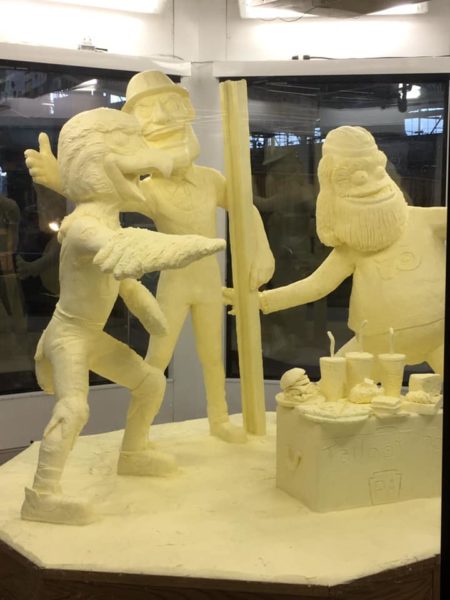 And of course, I always make time to stop by famous the Butter Sculpture. The sculpture features Pittsburgh's own Steely McBeam was created by artists Jim Victor and Marie Pelton of Conshohocken in only 14 days. Jim and Marie have been the Farm Show's butter sculptors since 2008. The work was created from 1,000 pounds of scrap butter, donated by Land O'Lakes in Carlisle. Personally, I would have liked to see the Pirate Parrot or the Pens' Iceburgh forged in butter as well, but there's always next year!
Around the District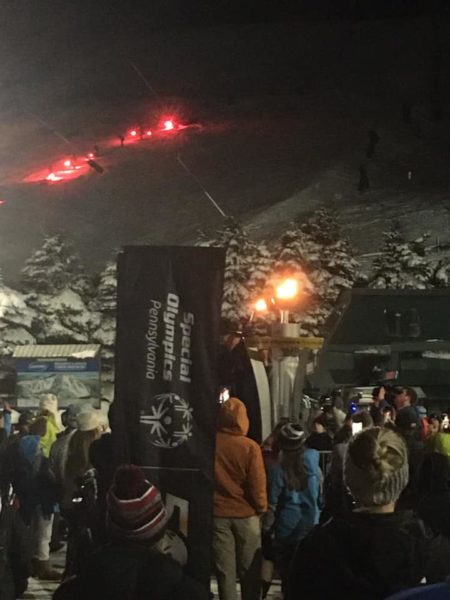 Last night at Seven Springs the 43rd Special Olympics Winter Games got underway marking the 50th year for Special Olympics. Between two columns of dedicated law enforcement officers, the athletes entered the Plaza outside by the slopes, county by county. Our host county brought up the rear: Somerset. Christa Mereen of Bedford carried the torch on its last leg of the journey to light the cauldron. Good luck to all the athletes! Your training, hard work, and perseverance have gotten you here.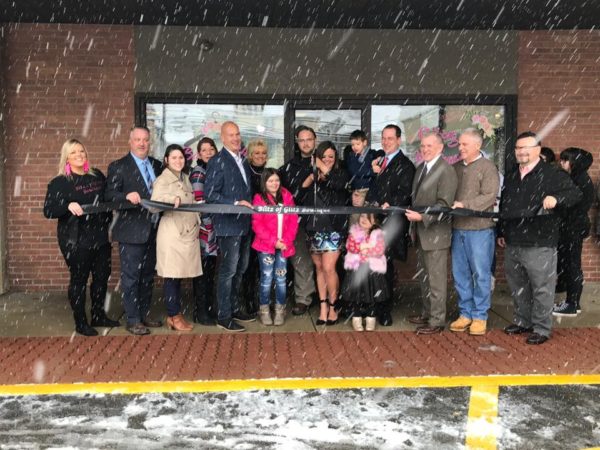 Congratulations to Jesseka Chapman as we officially cut the ribbon, celebrating the opening of her new business: Bitz of Glitz Boutique in Uniontown! On this snowy Friday morning, I was encouraged to see a large turnout of Fayette Chamber of Commerce members and anxious customers that were lined up down the street and around the corner, just waiting for them to open today. Best of luck and much success as your business grows.