In This Update:
Voters Will Decide Three Ballot Questions on May 18
Hearings Continue to Examine Governor's Budget Proposal
Enhanced "Move Over" Law Goes Into Effect April 27
PennDOT Urges Caution When Renewing Licenses and Registration Online
Reminder: Share Your 2020 Election Experiences
Department of Military and Veterans Affairs Budget
Around the District
---
Voters Will Decide Three Ballot Questions on May 18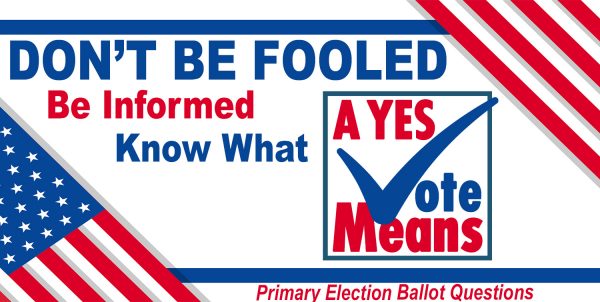 When voters head to the polls on May 18, they will have the final say on three potential amendments to the Pennsylvania Constitution. The way the Wolf Administration worded two of these questions has been roundly criticized as confusing and prejudicial, so it is critical for voters to understand what the questions really mean before casting their votes.
The first question asks whether the General Assembly should be allowed to terminate an emergency declaration if a governor continues to wield emergency powers long after the disaster has passed. A YES vote means the General Assembly could serve as a check on the governor's power during an emergency to protect the rights of Pennsylvanians.
The second question asks whether future emergency declarations should be limited to 21 days unless extended by the General Assembly. A YES vote means the governor would be prohibited from maintaining unilateral control for an indefinite period of time during an emergency.
The third question asks whether new protections should be added for Pennsylvanians based on race or ethnicity. A YES vote means the rights of all state residents would be protected – regardless of an individual's race or ethnicity – and the new protections at the state level would match those provided by the U.S. Constitution.
I encourage you to share this information with your family, friends and neighbors so everyone understands what a YES vote means for these critical ballot questions in May.
Hearings Continue to Examine Governor's Budget Proposal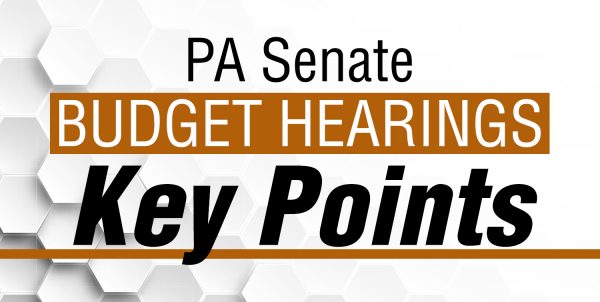 The Senate Appropriations Committee continued its comprehensive review of Governor Wolf's state budget proposal this week. Some of the highlights included:
Ways to make college more affordable, improving services for Pennsylvania veterans, and the importance of new transparency measures. Key Points, April 6
The effectiveness of the PA Liquor Control Board's E-commerce system, funding for the Safe2Say anonymous school threat reporting system, and the need for increased oversight of state grant programs and stimulus funding. Key Points, April 7
Much-needed upgrades to the Unemployment Compensation system, efforts to align Pennsylvania workforce development with existing employer needs, and the impact of pandemic response on farming. More Info
Enhanced "Move Over" Law Goes Into Effect April 27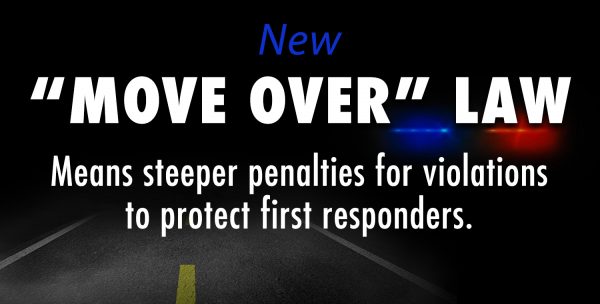 Lawmakers approved legislation in October that will strengthen the state's "Move Over" law to protect first responders, tow truck operators and other motorists near the scene of an emergency. The new law – which includes greater public awareness efforts and steeper penalties for violations – will go into effect on April 27.
The law requires motorists approaching an emergency response area to merge into a lane further away, or to slow down to 20 miles per hour under the posted speed limit if they cannot safely merge. The Pennsylvania Turnpike Commission reports 46 emergency responders were struck and killed in the U.S. in 2020, and 10 more have lost their lives so far in 2021.
PennDOT Urges Caution When Renewing Licenses and Registrations Online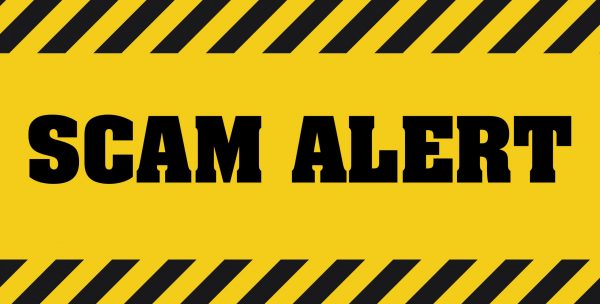 Pennsylvanians who are renewing their driver's license or vehicle registration online should be on the lookout for copycat websites that may charge additional fees or steal their personal information. PennDOT will never ask for personal documents via text message or over the internet, so customers should be aware that any similar requests are coming from a third-party source that is not affiliated with PennDOT.
Online customers are encouraged to enter the web address of the PennDOT Driver and Vehicle Services website (www.dmv.pa.gov) directly into their browser's address bar, rather than relying on a search engine. Suspicious third-party sites should be reported to the Pennsylvania Attorney General Bureau of Consumer Protection at 1-800-441-2555.
Reminder: Share Your 2020 Election Experiences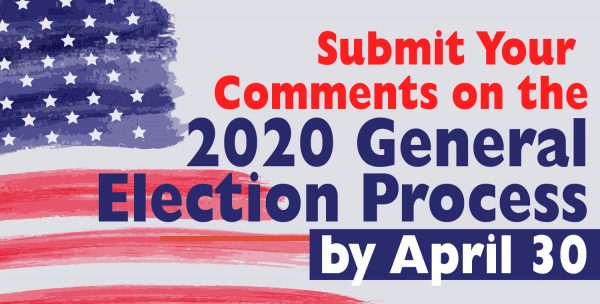 The bipartisan Senate Special Committee on Election Integrity and Reform is inviting Pennsylvania voters to share their experiences from the 2020 election by taking an election survey. The information will be reviewed by the committee and will be considered as part of future election reform measures.
The panel held a pair of hearings last month to gather input from local and state election officials, as well as county commissioners on the administration of the 2020 election, and to review best practices in other states that allow mail-in voting. Video and testimony from both hearings is available at https://pasenelectioncommittee.com/.
Department of Military and Veterans Affairs Budget
On Tuesday, I questioned the Department of Military & Veterans Affairs on its proposed budget for 2021-22. I specifically asked about the Department's response to the COVID-19 breakout at the six State Veterans Homes (the Department is implementing the recommendations contained in the special investigative reports) – funding for State Veterans Homes (the Administration is proposing an increase to make up for the loss in federal funding) – Adult Day Care (starting off in the Southeast Veterans Home and expanding to the other Veterans Homes) – the Acting Adjutant General's priorirites for 2021 (he is conitnuing in the foot steps of his predecessor) – the new focus of the Deputy Adjutant General for Veterans Affairs (Colonel (Ret) Maureen Weigle will first get a handle on the Veterans Homes and then expand veterans outreach through the new Vet Connect program) – and the implementation of the Keystone Youth Challenge Academy for at-risk youth (the Department is on track for enrolling 138 studnets in the Academy in July 2022).
Other topics discussed at the hearing included:
Impact of COVID-19 on DMVA Work
Responding to questions about the impact of the COVID-19 pandemic on DMVA's core missions, Acting Adjutant General (Maj. Gen.) Mark Schindler said the National Guard has adapted, maintained staffing levels, and is continuing to fulfill its mission to the Commonwealth and nation. COVID-19 severely impacted the DMVA's six veterans' homes and the Department's role in addressing the pandemic is being reviewed. Currently, 92 percent of the residents and 51 percent of staff have been vaccinated.
PA Guard Members Serve Globally and Nationally
Currently, about 800 Army National Guard members are serving in the Middle East and 70 in eastern Europe with 760 members to be deployed over the next six months. Guard members were deployed to Washington D.C. in January, but all have since returned. In a support role in the Commonwealth, the National Guard staffed COVID testing sites, supported vaccination clinics for teachers, and is supporting regional vaccination sites, mainly in the Philadelphia region.
Improving Services for PA Veterans
DMVA plans to expand its outreach efforts for veterans and improve the coordination of the various programs that serve their needs. Specifically, Republican Senators questioned efforts to address and care for homeless and at-risk veterans, the lack of enough Veteran Service Officers, job placement programs, and treatment of PTSD and suicide prevention. Finally, questions were asked during the hearing if DMVA is looking at ways to reduce the need for veterans to have to relocate to long-term living veterans homes by looking at community-based health care options that would allow our veterans to receive the assistance and care they need in their own homes and communities.
For a link to the questions I asked, click HERE.
For a link to the entire hearing, click HERE.
Around the District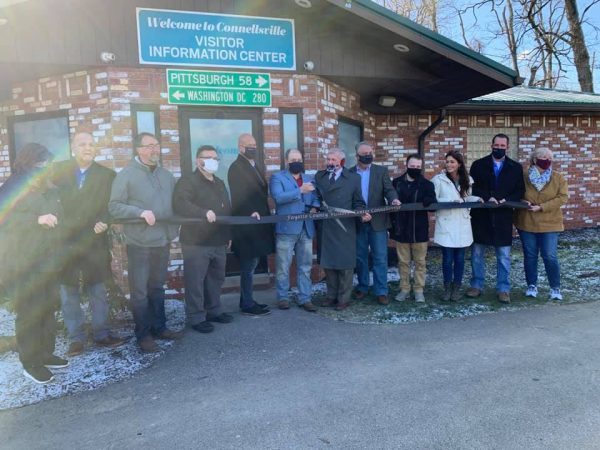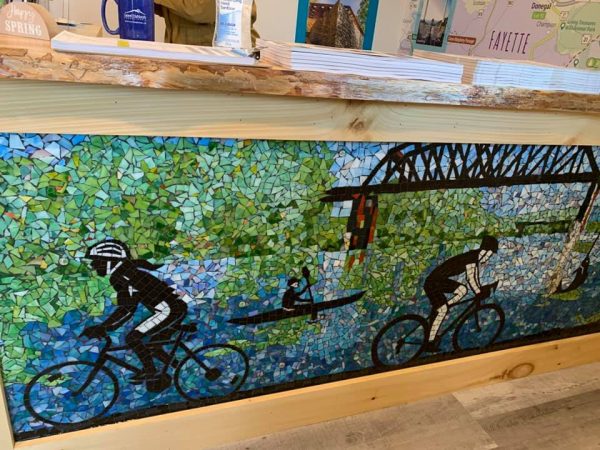 Ribbon cutting at the new Go Laurel Highlands Connellsville Visitor's Center right on the Great Allegheny Passage and the Yough Park. Congratulations to all the partners, such as the Fayette County Chamber, Fayette Commissioners, Scottdale Bank, Armstrong, General Braddock's Fish Club, City Council and Mayor Lincoln, Fayette Cultural Trust and other. Great work!