Dear Friend,
Please find an update on what has been happening in Harrisburg and around the 32nd District below.
Pat Stefano

Local High School Students Named Winners in "Talk To Your State Senator" Video Competition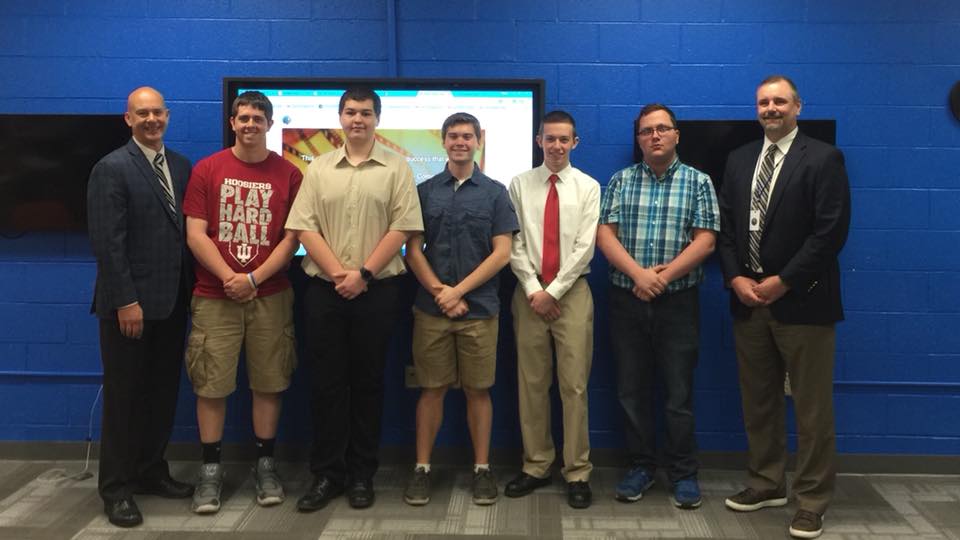 Five students from Connellsville Area Senior High School, Connellsville, Fayette County, have finished in third place in the "Talk to Your State Senator" statewide video competition.
Ryan Craig, Andrew Kelley, Nolan Porterfield, Deven Anderson, and David Kieta submitted a video as a group in the high school category.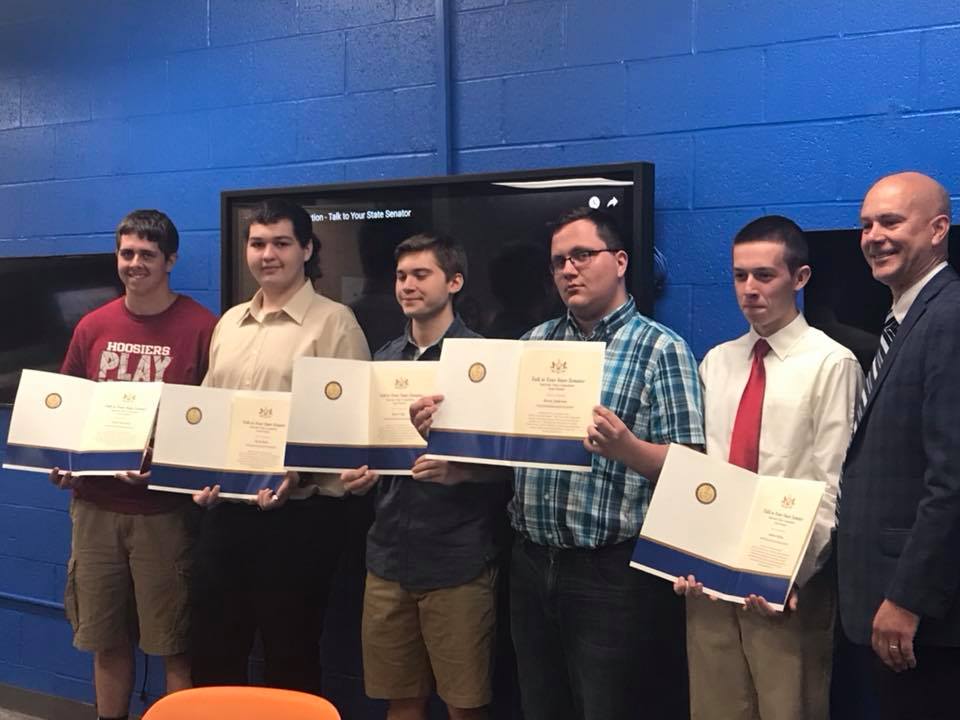 The competition was launched to get middle school and high school students involved in legislative efforts to fight heroin and opioid abuse. It was sponsored by the Senate of Pennsylvania, with support from members of the Drug and Alcohol Service Providers Organization of PA.
Students from around the state submitted video entries highlighting ways to combat abuse, help those who suffer from addiction, and develop laws to address the growing crisis. Videos were judged based on creativity, content and effectiveness of message delivery. The winners were announced today.
I'm so pleased that an entry from our area was selected, and very proud of the hard work and creativity that all the students showed in their videos. The legislature has been actively seeking input on how we can combat this health crisis that is quickly growing in our communities at an alarming rate. This contest has enabled us to enlist the help of young people in our schools who have witnessed first-hand the negative impact that drugs can have on individuals.
Each student will receive a $200 award, which will be deposited into a TAP 529 college savings account in their names.
To view the video and all other winning submissions, go to www.acommonwealthcrisis.com.
Senate Panel Approves Stefano Bill to Extend Protections to Government Entities, Businesses Victimized by Crime
The Senate Judiciary Committee today unanimously approved legislation I sponsored with my colleague Senator Lisa Boscola (D-18) that would allow governments, organizations and businesses to collect restitution if they're victims of a crime.
Senate Bill 897 would close a current loophole in state law that defines a victim specifically as an individual who has suffered physical or mental injury, death or the loss of earnings. As a result of that limited definition, a recent Supreme Court ruling found that governmental entities and businesses are not eligible for reimbursement when they are victimized and suffer losses.
I recognized the need for the legislation after an incident occurred when he served as a member of a joint sewage authority. The authority's former executive was charged with embezzlement and ordered to pay a significant restitution to the authority.
Because the authority was a government entity, it could have lost the right to restitution under this ruling, leaving taxpayers to make up the costs. When individuals steal from non-profits, governments and businesses, they should be required to pay for that crime. This expansion will enable these entities to receive restitution in instances where, for example, an act of theft, hacking, embezzlement or destruction of property has been perpetrated against them.
Senator Lisa Boscola and I worked hard, in a bipartisan manner, to ensure these crime victims have access to restitution. She and I have both seen in our districts what can happen when local agencies, non-profits and municipalities are the victims of a crime. We could not allow taxpayers to have to bear the financial responsibility of the criminal.
The legislation now goes to the full Senate for consideration.
Governor Signs Tierne's Law to Protect Domestic Violence Victims
District judges will have the tools they need to better protect domestic violence victims under a bill that was signed into law today sponsored by my colleague Senator Camera Bartolotta (R-46). I voted in support of this bill.
Senate Bill 449 – which was named Tierne's Law in honor of Tierne Ewing, a Washington County resident who was kidnapped and later murdered by her estranged husband in August 2016 – clarifies the use of risk assessment tools by district judges when setting bail in domestic violence cases.
Risk assessment tools have proven to be effective in predicting an abuser's odds of re-offending and creating a dangerous circumstance for victims.
"Far too many domestic violence victims suffered terrible consequences even after the crimes were committed, simply because judges did not have the information they needed to keep the most dangerous offenders behind bars," Bartolotta said. "I am extremely thankful that we have taken a critical step to ensure judges can make the best decision possible when deciding whether to set bail for offenders."
Last year, Pennsylvania provided support to more than 89,000 victims of domestic violence. Domestic violence played a role in 102 homicides in 2016, including eight in the counties Bartolotta represents.
Tierne's Law was part of a package of bills approved by the Senate in March to protect crime victims.
Around the 32nd District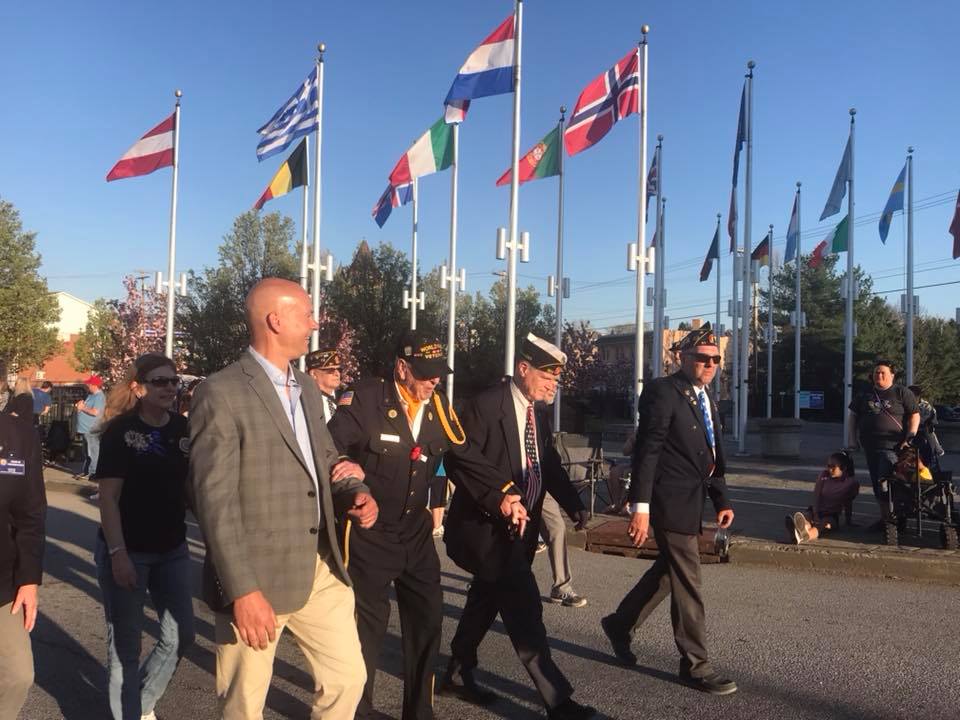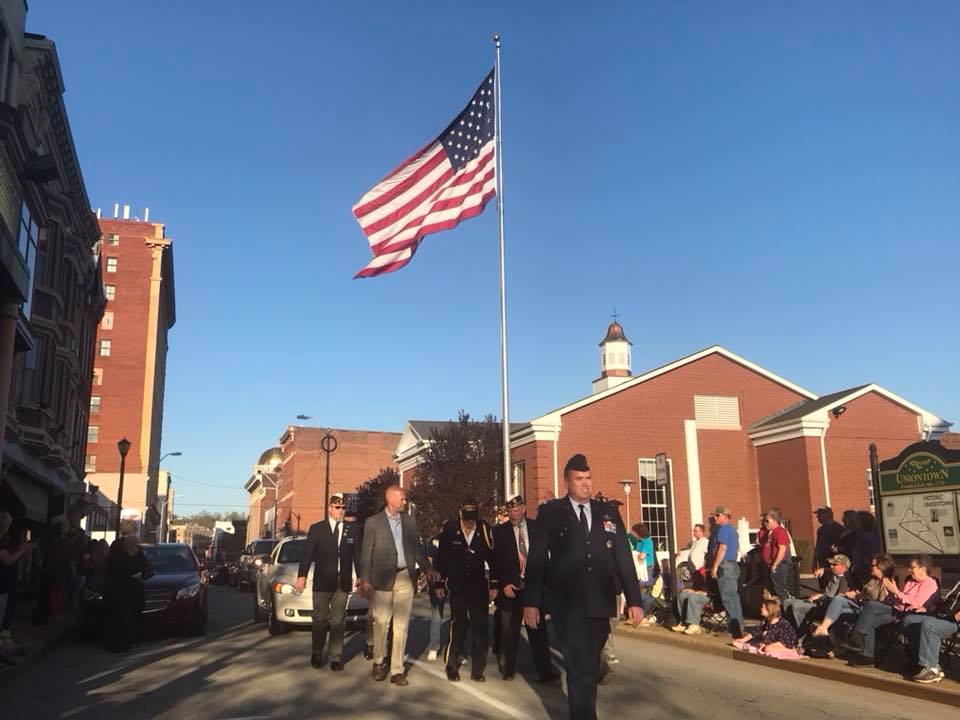 It was a terrific honor to march with 92 year old WWII Marine Veteran Austin Murphy and the American Legion leadership team in the 85th Annual Uniontown Americanism Day Parade. It was wonderful to see such a large crowd to cheer on our veterans and civic organizations.
---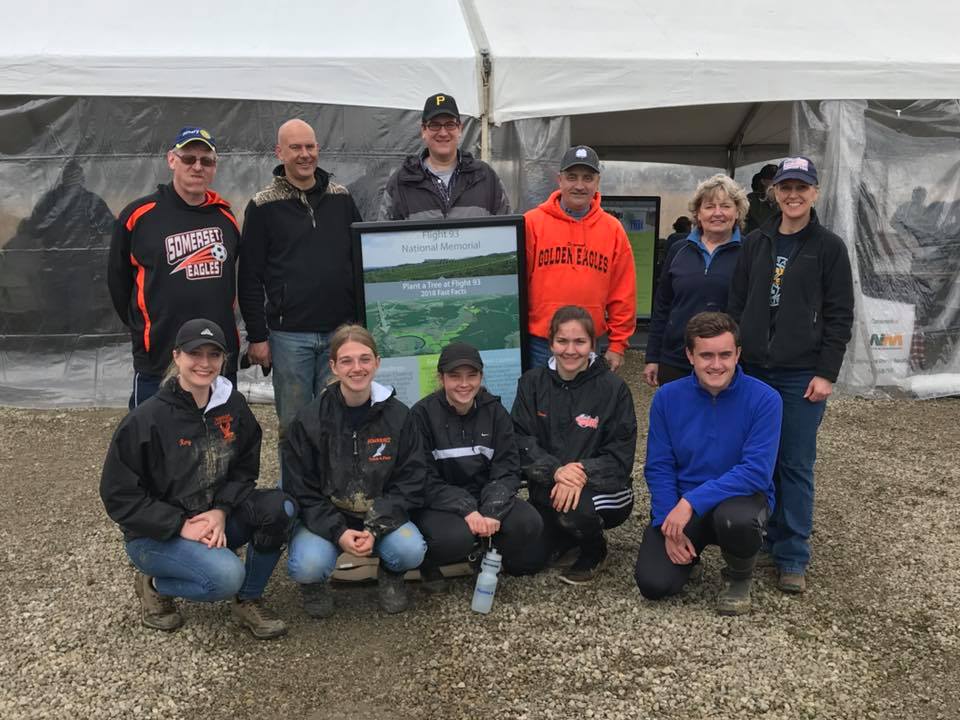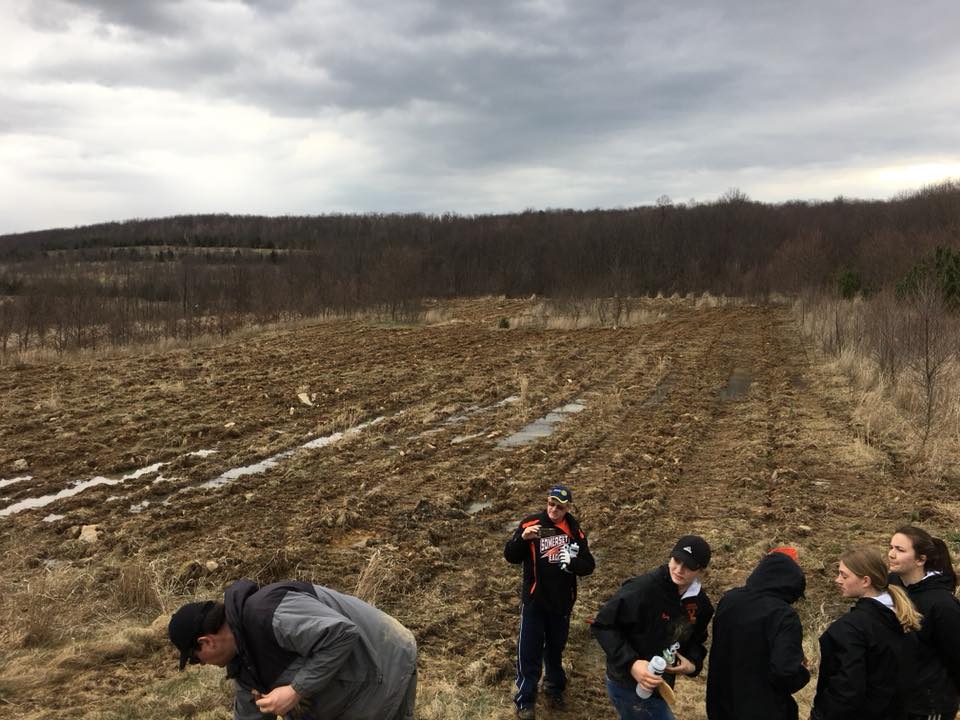 I joined about 200 volunteers with the Friends of Flight 93 to plant trees on the grounds. I worked with team 12, the Somerset Rotary Club and their student members to plant over 1000 trees. A special "Thank You" to all the volunteers that traveled from states away to plant trees. 15,000 of them this weekend.
---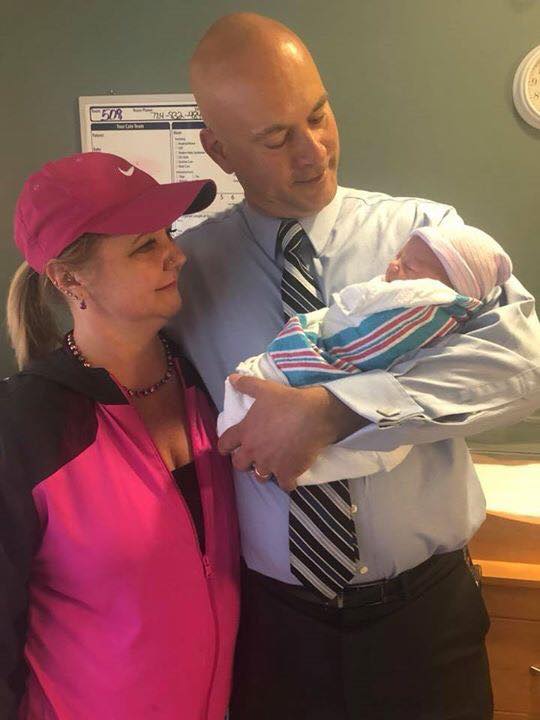 Last week, Tina and I became proud grandparents! Our daughter Jenn and her husband Ben Logan brought into the world a 6lb 11oz little baby girl. Claire Joanna Logan. Mom, dad and baby are doing well.
---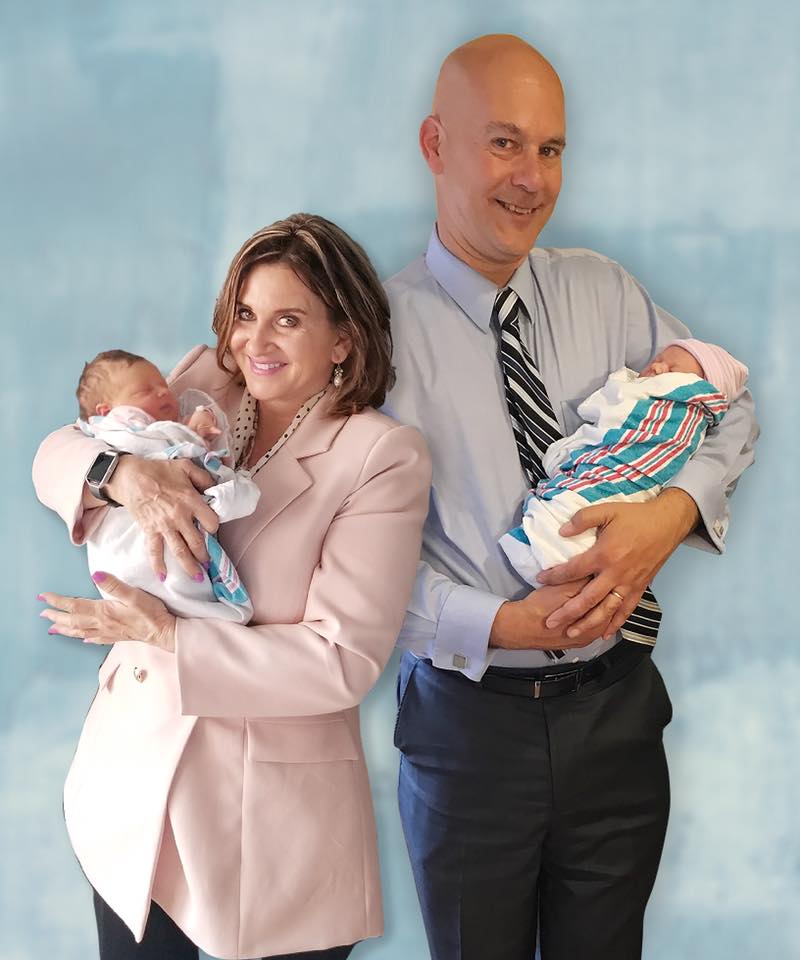 It was a great surprise to find my dear friend Senator Kim Ward and her family in the same hospital right next door to us as they welcomed their first grandchild as well!! Welcome to the world Claire Joanna Logan and Josie Jane Ward!!!