Dear Friend,
Please find an update on what has been happening in Harrisburg and around the 32nd District below.
Pat Stefano

$800 Million Surplus Highlights Need for Continued Fiscal Responsibility
At a news conference this week it was announced that revenues are $125 million over projections and we are currently sitting at a $800 million dollar surplus.
At a news conference today at the state capitol Senate and House Republicans highlighted the fact that our commitment to fiscal restraint, rather than supporting massive spending increases and higher taxes proposed by the governor, has improved Pennsylvania's financial position and kept more money in taxpayers' pockets. We also stressed that now is not the time to over spend but to prepare for future economic downturns by making significant deposits into the Rainy Day Fund.
Hear my comments here:
---
Senator Stefano Hosts First Hearing as Law and Justice Chairman
The Senate Law and Justice Committee convened on Monday, April 29, 2019 at 11 a.m. to receive the Liquor Control Board annual report. The report was given by Liquor Control Board Chairman Tim Holden, Board Member Mike Negra & Executive Director Charlie Mooney.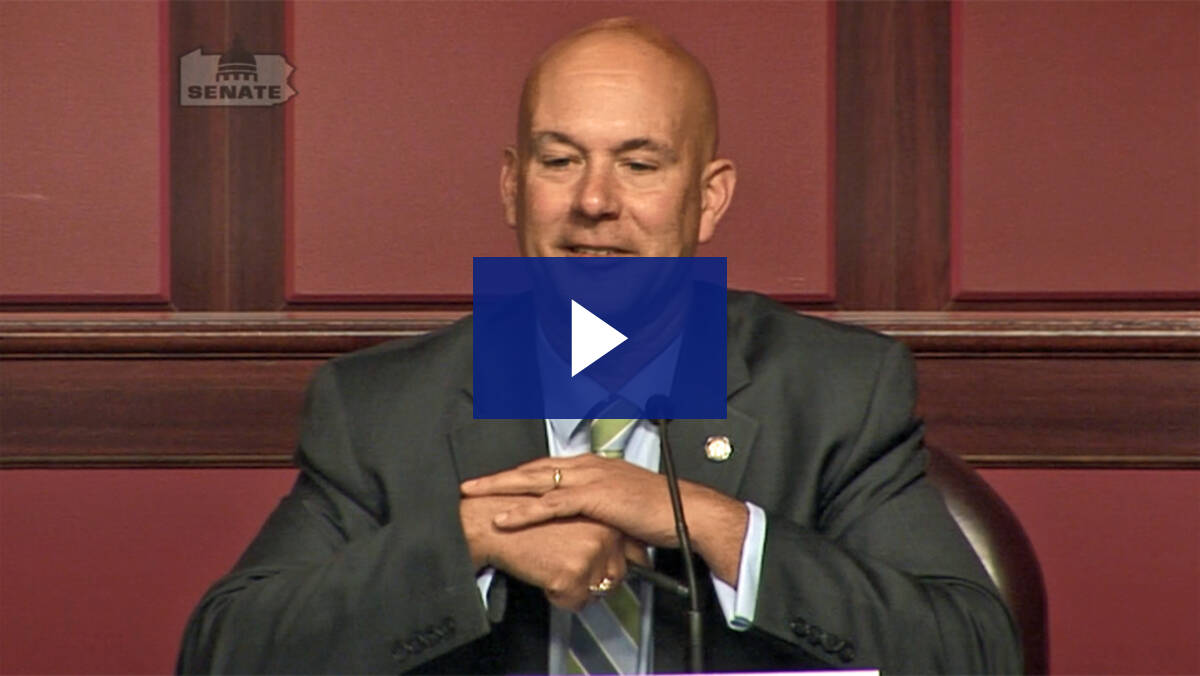 ---
New School Safety Grants Awarded in Local Communities
On Tuesday, school safety grants were awarded to nine school districts in the 32nd Senatorial District. The grants were awarded by the School Safety and Security Committee within the Pennsylvania Commission on Crime and Delinquency (PCCD) as part of the School Safety and Security Grant Program, which was created by lawmakers in 2018.
School districts and other entities that were awarded grants include:
Frazier School District $52,102
Laurel Highlands School District $75,794
North Star School District $92,150
Rockwood Area School District $90,448
Salisbury-Elk Lick School District $350,000
Somerset Area School District $33,564
Turkeyfoot Valley Area School District School District $78,513
Mount Pleasant Area School District $7,580
Southmoreland School District $91,700
This funding will go a long way toward keeping our students and our schools safer. I was pleased to support legislation to provide resources for school districts so they can take steps to prevent violence.
Eligible uses for the grants include hiring school security officers, purchasing security-related technology, completing safety and security assessments, implementing violence prevention curricula, offering counseling services for students, and creating other programs to protect students.
A total of approximately $40 million was awarded for 234 projects throughout the state in the current round of funding. In total, the School Safety and Security Grant Program will provide $52.5 million in school safety grants and $7.5 million in community violence prevention grants in the current Fiscal Year.
Every school district in the state that submitted a meritorious application was awarded a $25,000 grant last October to improve school safety. The grants announced today were awarded on a competitive basis to schools that were seeking additional funding beyond the original grant.
PCCD received a total of 638 applications totaling $177.6 million for school safety projects in the current Fiscal Year.
A total of $7.5 million in grants were also awarded for community violence prevention initiatives.
---
32nd District Visits the Capitol
I was honored to welcome a number of constituents to the Senate floor this week. First to be introduced was the State Champs, Berlin Brothersvalley Lady Mountaineers today on the Senate floor. the Lady Mountaineers captured the first state title in school history when they topped Lourdes Regional with a score of 41-32 in the PIAA Class-A championships. Watch the moment here:
Later, I had the privilege to introduce the 2018 Pennsylvania Bituminous Coal Queen: Holly Lesko. Holly is from Fayette County and attends Albert Gallatin High School. She then delivered an address to the Senate floor that you can see below.
Finally, I had a shadow on Tuesday during my day in Harrisburg in Hattie Lindy. Hattie is a Junior at Frasier High School who spent the day observing the workings of my Senate office. I hope her visit was informative and not too dull.
Thank you all for spending time with me in Harrisburg.
---
Around the 32nd District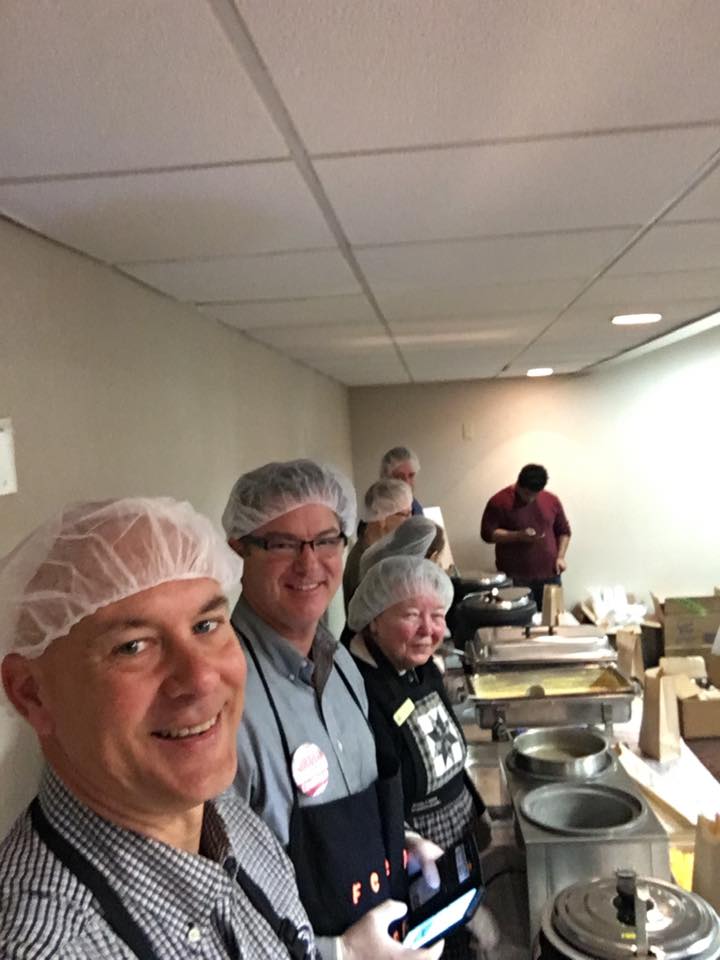 Sunday was the 6th Annual Empty Bowls event. A fundraiser for the Fayette County Food Bank. Thanks to all the volunteers and community members who helped and came to enjoy some hearty soups donated by local restaurants.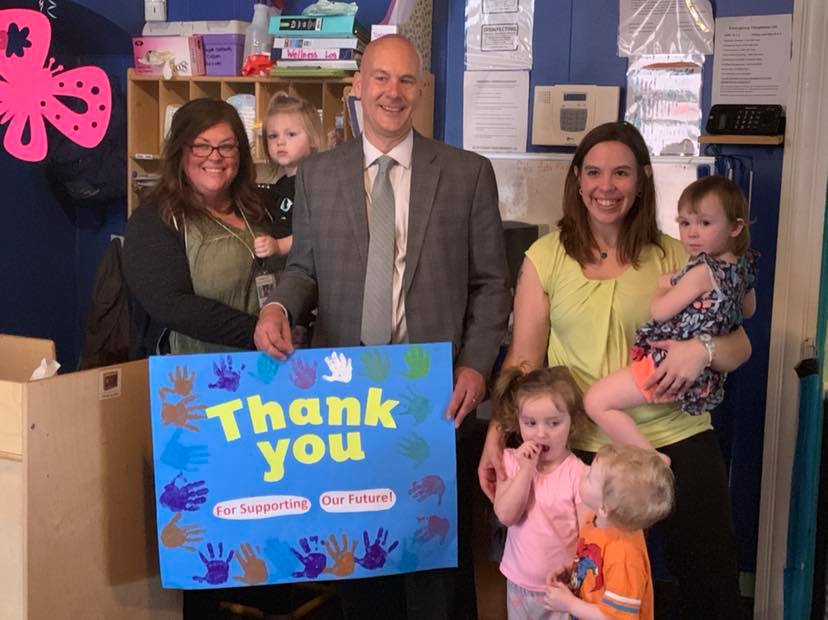 I enjoyed spending some time with my friends at Pinky Toes in Connellsville learning more about Early Childcare in Pennsylvania.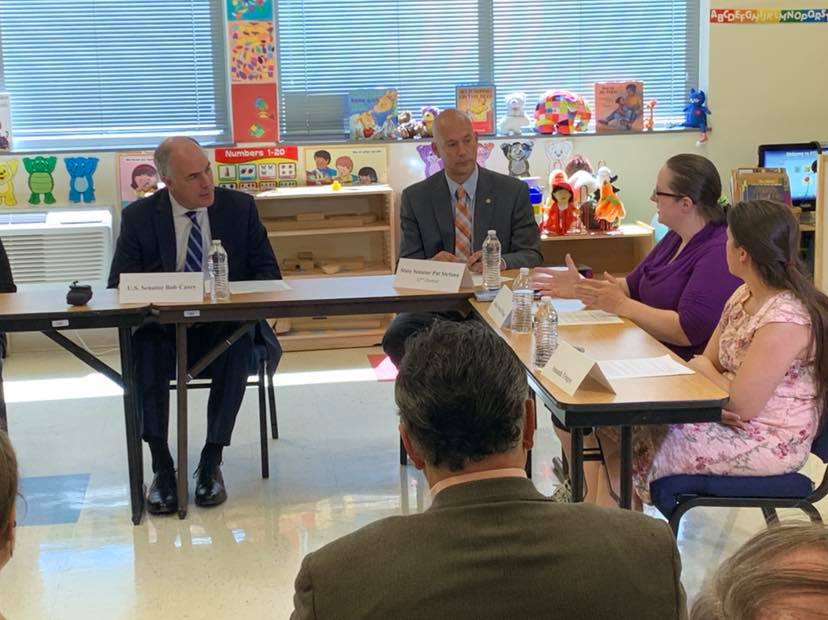 It was great to participate in a roundtable discussion on Early Childcare issues that U.S. Senator Bob Casey hosted today at the Fayette County Head Start building. It was very informative to hear from parents and providers about the issues that they are facing in providing childcare to our community's children. As a member of the Early Childhood Education Caucus I am very supportive of efforts that provide our children with the tools they need to succeed at an early age and gives parents the support they need to join the workforce.