In this Update:
DOH Declines to Answer Questions About Data Breach
Senate Approves Plan to Offer Additional Year of Education Due to COVID-19
Senate Acts to Preserve Prescription Drug Assistance for Seniors
Sales and Use Tax Exemption for Firefighters and Police
Measure to Boost Donations for Breast Cancer Research Passed by Senate
Tuesday: Emergency Declaration Questions on the Primary Election Ballot
Upgrading our 9-1-1 Systems
PA Set to Transition to New Unemployment Compensation System
No Answers from Administration on Data Breach Affecting 72,000
Taking Time to Honor our Police Officers
Around the District
---
DOH Declines to Answer Questions About Data Breach
This week I attended the shortest committee hearing during my seven years in the Senate. On Tuesday, the Senate Communications and Technology Committee met to speak with Acting Secretary Alison Beam and other officials from the Department of Health to answer questions regarding a potential data breach with the Department's contact tracing vendor.
The chairs sat empty. The Secretary and other Health Department officials declined to attend. In other words, the over 72,000 impacted Pennsylvanians received no answers as to what occurred and why. This is irresponsible government with no accountability at its worst.
Still, I went to the hearing to emphasize the importance of getting the concerns about data privacy and personal data security on the record. I will continue to press the Department of Health for answers to how this troubling data breach could happen and will demand those responsible are dealt with accordingly.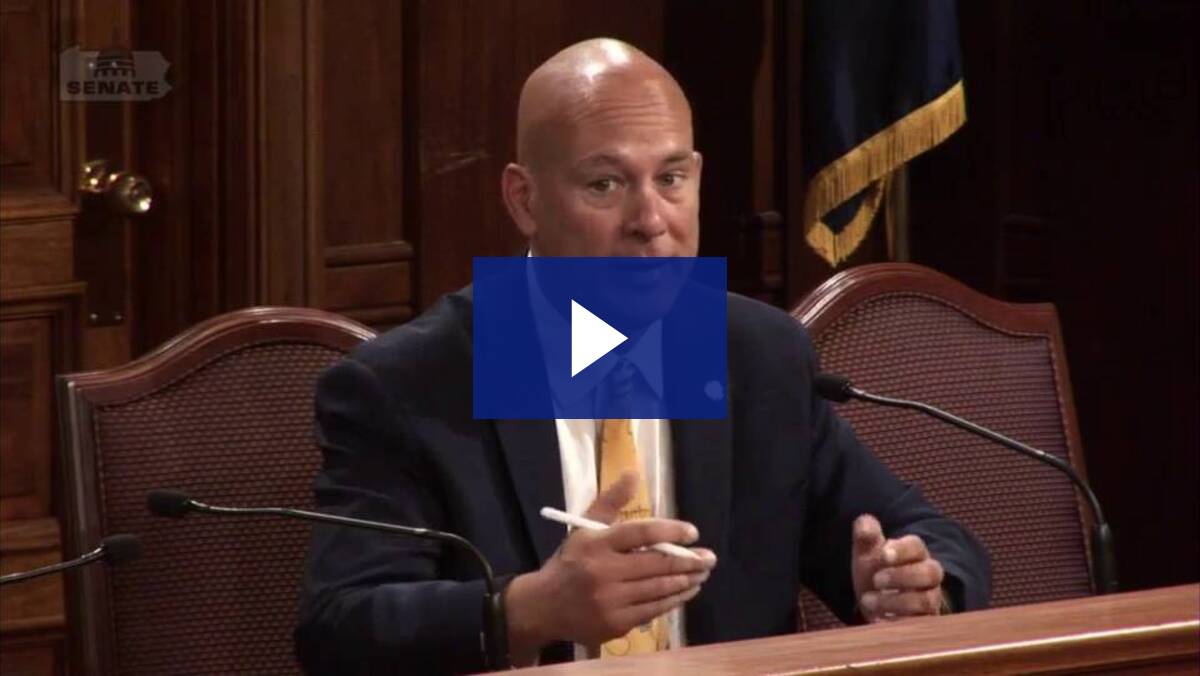 Senate Approves Plan to Offer Additional Year of Education Due to COVID-19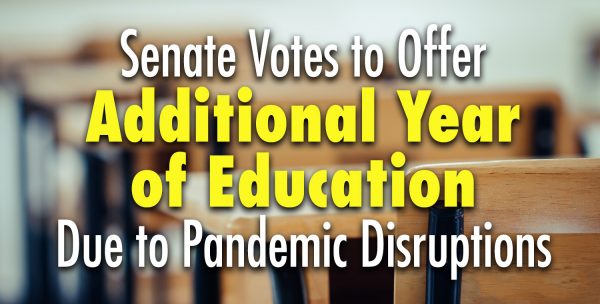 Parents would have the option to allow their children to repeat a grade level due to the learning disruptions created by COVID-19 under a bill approved by the Senate this week.
In current practice, the decision on whether to hold a student back is made solely by the child's school and teachers. Senate Bill 664 would give parents the option to make that decision for the 2021-22 school year since they are in the best position to gauge their child's development and educational needs after students have spent much of the past year learning at home.
It would also allow parents to extend enrollment in special education programs for an extra year, preventing students with special needs from aging out of the system at age 21.
Senate Acts to Preserve Prescription Drug Assistance for Seniors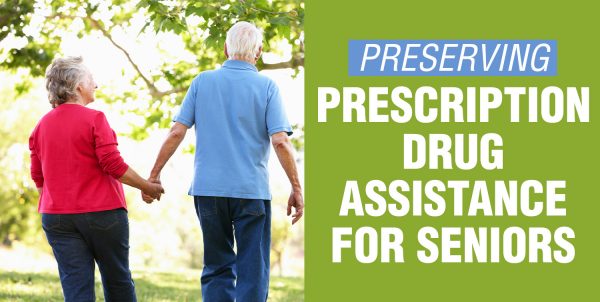 The Senate adopted a plan that will allow thousands of older Pennsylvanians to retain eligibility for prescription drug assistance.
PACE and PACENET are the state's prescription drug assistance programs that provide life-sustaining medications to 257,000 seniors. Eligibility for the programs are based on income. The Social Security cost-of-living adjustment (COLA) for 2021 is estimated to result in almost 5,100 PACE and PACENET cardholders exceeding the income eligibility limits, meaning those seniors will lose their benefits.
Senate Bill 323 extends the current moratorium on increases in income due to a Social Security COLA for PACE and PACENET enrollees for two additional years until Dec. 31, 2023, benefitting 17,800 seniors.
Sales and Use Tax Exemption for Firefighters and Police
On Tuesday, the Senate Finance Committee unanimously supported my legislation, Senate Bill 279, which would exempt volunteer firefighters and fire police from paying the Sales & Use Tax when purchasing accessory equipment, communications equipment or protective equipment.
Our Fire & EMS systems our facing many financial challenges — and often that cost is borne by our firefighters in terms of the purchase of protective equipment using their own personal funds. This equipment can cost thousands of dollars. For example a helmet can cost $750, leather boots can cost $600, a fire bunker coat can cost $1,500, and fire bunker pants can cost $1,000.
This legislation would provide a measure of relief to our firefighters and fire police. Now more than ever, these first responders need our help if they are going to be able to continue to serve their communities.
Measure to Boost Donations for Breast Cancer Research Passed by Senate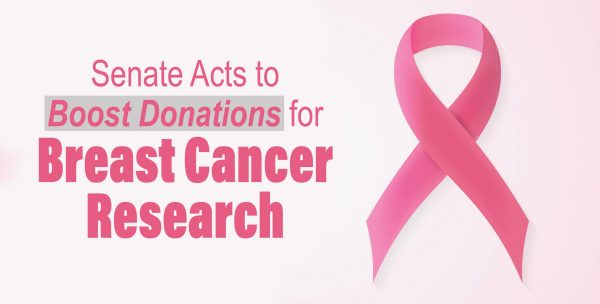 The Senate approved legislation that would allow individuals renewing vehicle registrations or driver's licenses to include an optional $5 donation to the Pennsylvania Breast Cancer Coalition.
An estimated 2,000 women in Pennsylvania and 42,170 women nationwide will die from breast cancer this year, and one in eight women in the United States will develop breast cancer in her lifetime.
The Pennsylvania Breast Cancer Coalition has been leading the fight against breast cancer since 1993. Throughout the years, PBCC has spent more than 1,500 hours on patient advocacy and contributed more than $4.5 million to breast cancer researchers in Pennsylvania.
Tuesday: Emergency Declaration Questions on the Primary Election Ballot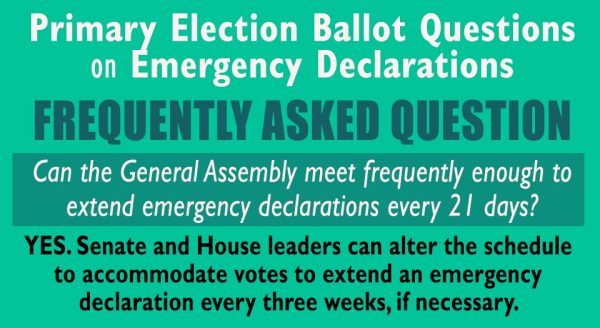 As I've reported to you in previous updates, the May 18 primary election features two proposed constitutional amendments to improve Pennsylvania's emergency declaration process. There has been a great deal of confusion about what the amendments would accomplish.
Here are some answers to frequently asked questions:
Will voting YES on the amendments immediately end the current emergency declaration?
No. Voting YES would only give lawmakers the opportunity to collaborate with the Executive Branch to avoid many of the negative consequences we have seen as a result of Governor Wolf's unilateral actions.
Is the General Assembly able to meet quickly enough to respond to emergencies?
Absolutely. The PA General Assembly proved its ability to move quickly after the governor's COVID-19 shutdown orders, becoming the nation's first legislature to meet virtually. Lawmakers quickly delayed the primary election, authorized small business assistance, enacted local government emergency provisions, removed school mandates and ensured healthcare workers had PPE.
Can the General Assembly meet frequently enough to extend emergency declarations every 21 days?
Yes. Senate and House leaders can alter the schedule to accommodate votes to extend an emergency declaration every three weeks, if necessary.
Would the state risk losing federal money for food assistance and other emergency funding if the amendments are approved?
No. Legislative leaders intend to work with the governor cooperatively and in the best interests of the people of Pennsylvania to preserve access to federal emergency relief funding, while protecting lives and livelihoods.
Will these amendments apply only to the current governor?
No. This would apply to all future governors, Republicans and Democrats.
You can find more information, including ballot wording and opinions from around the state, here.
Upgrading our 9-1-1 Systems
On Tuesday, the Senate unanimously adopted my Senate Resolution 96, which calls for a study of our state's 9-1-1 System.
9-1-1 is critical component of our public safety system so that no matter the emergency, anyone can call or text 9-1-1 and get through to an operator to identify their location and ultimately dispatch first responders to the scene. Annually, our county 9-1-1 centers (public safety answer points) respond to 14.5 million requests for emergency services annually. Residents pay $1.65 a month for each communications device (i.e. landline and cell phones) to help fund this service, which raises $318 million to help counties pay for their 9-1-1 operations.
Pennsylvania's 9-1-1 law expires on January 31, 2024. As such, it is important that the General Assembly have all the information it needs at its disposal when it comes time to updating the law.
Senate Resolution 96 tasks the Pennsylvania Legislative Budget and Finance Committee (LBFC), a bipartisan, bicameral legislative service agency, with conducting a comprehensive review of Pennsylvania's 9-1-1 System and providing the General Assembly with recommendations by November 30, 2022.
LBFC is known for providing timely, accurate and unbiased information and analysis to lawmakers to help inform our decisions. And while we will be provided with a great deal of information from the PA Emergency Management Agency (PEMA), the 9-1-1 Advisory Board, counties, and other stakeholders, it is important that we have a third party review – to look at all aspects, including the 9-1-1 fee, costs, and possibilities for savings.
Specifically, SR 96 calls on LBFC to review PEMA's annual reports, legislative reports, inventory reports, county public safety answering point operations, related documents and records, as well as operations in other states. The report would include recommendations for remedial and regulatory changes as needed in the program, as well as on revenues, the surcharge fee, funding formula, incentives for regional cooperation and consolidation, having all 9-1-1 calls dispatched from county public safety answering points, the use of the Amber Alert System, and alternative approaches to the collection of fees.
PA Set to Transition to New Unemployment Compensation System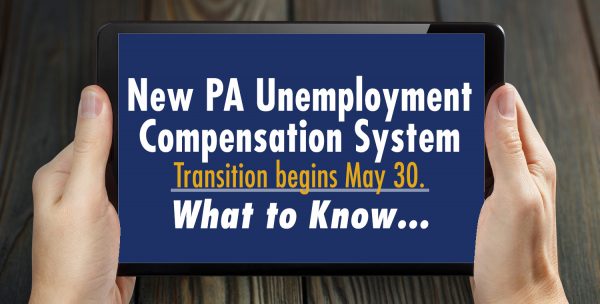 The Pennsylvania Department of Labor and Industry's Unemployment Compensation system is finally ready to move on from outdated technology and will transition to a new system May 30-June 7, with the new system going live June 8.
The system will be offline for several days during next month's transition from an outdated, 40-year-old system to a modern software solution, but department officials say the planned timeline has been positioned to allow most individuals to file their biweekly claims as scheduled.
Find out about disruptions this will cause, and access user guides and virtual workshops, here.
No Answers from Administration on Data Breach Affecting 72,000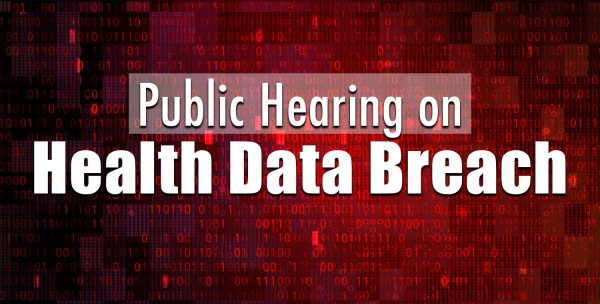 The Senate Communications and Technology Committee convened a public hearing Tuesday to seek answers about a massive data breach of personal health data impacting more than 72,000 Pennsylvanians.
After initially agreeing to testify, Department of Health public officials said they would not testify nor answer questions from members. The committee also invited the third-party vendor that was awarded the $22.9 million state contract for COVID-19 contact tracing, but the company did not participate.
The committee conducted the hearing to read questions into the record and announced it will evaluate all legal options to get answers for impacted citizens.
Taking Time to Honor our Police Officers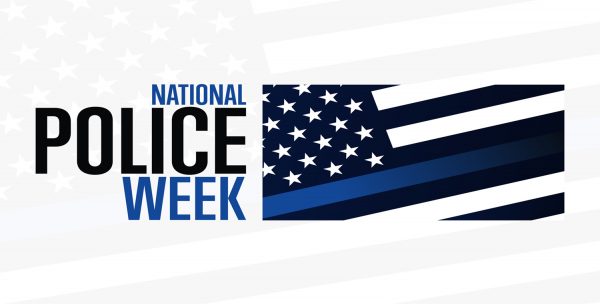 National Police Week runs through Saturday, but recognizing the risk police officers face is a year-round obligation.
Citizens elect lawmakers to pass laws, and society needs police officers to enforce them. It's a dangerous, often thankless job that has to be done, and it takes a special kind of person to step into that role. Please join me in thanking our local police for vital service they provide to our communities.
Around the District
Somerset County Commissioner Dawson and I were on hand at Berlin Brothersvalley School district to honor seven young men from Troop 5135 who were awarded the rank of Eagle Scout. As a father of an Eagle Scout myself, I was happy to recognize their incredible achievement with Senate citations. Congratulations all!