Dear Friend,
Please find an update on what has been happening in Harrisburg and around the 32nd District below.
Pat Stefano

Senate Endorses Stefano Bill to Help Local Authorities Combat Blight

The State Senate today gave final approval to my legislation aimed at helping local redevelopment authorities fight community blight.
Senate Bill 667 would grant redevelopment authorities the same powers currently allotted to land banks through the Pennsylvania Land Bank Act, enabling them to take an active role in rehabilitating blighted properties and neighborhoods.
During remarks on the Senate Floor, I hailed passage of the measure as an important tool to combat a growing problem that is affecting many communities.
Unfortunately blight is like a cancer that spreads rapidly through our neighborhoods and risks the safety and the economic vitality of the communities we serve. In my district several areas looked into forming a land bank but found the startup costs and the recurring costs to maintain it too expensive. In many of the 16 land banks that have been formed, it has been Redevelopment Authorities that led the way and provided the staff support necessary for the land bank's operation.
This bill would grant redevelopment authorities the same powers as land banks, allowing them to acquire tax delinquent properties at a judicial sale without competitive bidding. The legislation would also enable redevelopment authorities to discharge tax liens on blighted properties, and to share up to 50% percent of the real property taxes for five years after conveyance of authority-owned property. It would also eliminate the need to form an entirely new entity in these municipalities, which can be redundant and cost-prohibitive, given the lack of resources and funding for these initiatives.
As amended by the House, counties that choose to can provide their land banks the authority to function as a land bank without the recurring costs of setting up and supporting a new board. Stefano said his reduces redundancy and costs allowing more resources to be aimed at cleaning up blighted properties.
Today is a landmark day in the fight against blight in our communities.
Blighted, abandoned properties pose a danger to the public, increase crime rates and reduce property values. This bill will offer another resource for municipalities with active redevelopment authorities to use in eliminating blight, rehabilitating properties and improving neighborhoods and communities while saving them money and avoiding costly and timely duplication of services. It is an important tool that we are providing those areas who have not been able to put together the resources necessary to form a land bank under current law.
Redistricting Reform
One of the issues that has consumed our state's time and attention in recent months has been the issue of redistricting. In an effort to bring some clarity and resolution to this issue, my colleagues and I have taken up Senate Bill sponsored by Senator Lisa Boscola.
Senate Bill 22 will change the makeup of the commission to include only independent citizens: four individuals registered with the largest political party in the state; four individuals registered with the second-largest political party in the state; and three individuals with affiliations that are not of either of the two largest parties.
After a series of public hearings across the state, the Commission will either approve or disapprove of the plan. In order for a plan to be approved, it must receive seven votes, with at least one vote coming from each of the Commission's subgroups. On May 22, 2018, the Senate State Government committee, of which I am a member, agreed to an amendment to the bill that allowed the bill to pass out of committee unanimously.
Upon reaching the Senate floor, Senator Ryan Aument offered an amendment which would divide the Commonwealth into nine Commonwealth Court districts, fifteen Superior Court districts, and seven Supreme Court districts. This amendment would address the inequity and diversity in representation when it comes to judicial elections.
More than half of PA Superior Court and Commonwealth judges are from only 2 of Pennsylvania's 67 counties. Only 15 of 67 counties are home to a state appellate judge. 5 of the 7 Supreme Court Justices are from Allegheny of Philadelphia counties, leaving 79 percent of counties unrepresented. If we are going to take the time to make our Congressional and Commonwealth elections abide by fair representation, it is only reasonable to think that the same rules apply to the elected officials interpreting our laws. I voted for the measure as it passed the Senate 31-18. This will certainly not be the end of debate about redistricting in Pennsylvania, but I believe that we are closer to truly fair elections with Senator Aument's measure.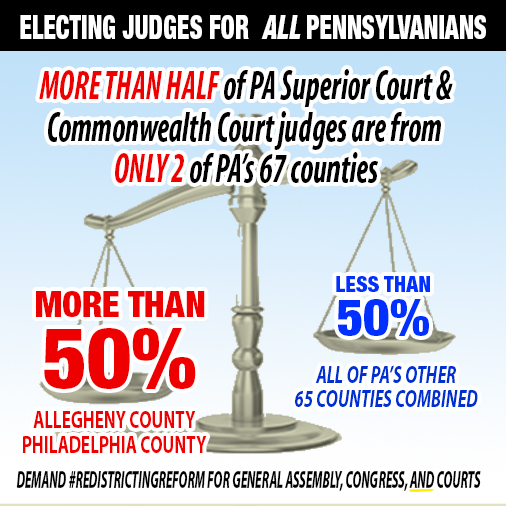 Around the District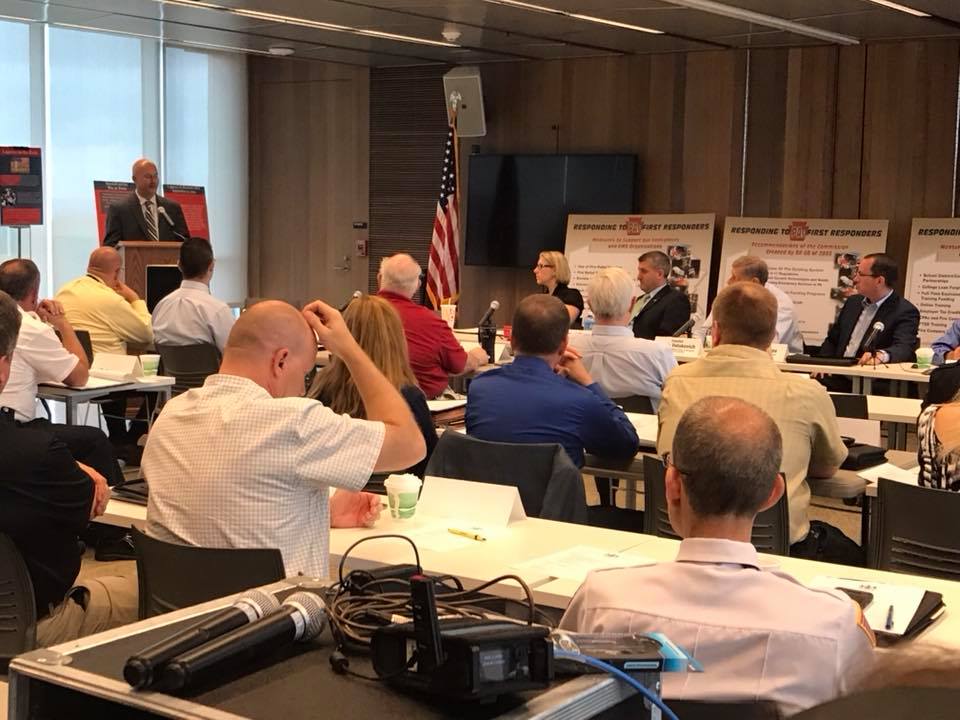 I appreciated the opportunity to address the SR6 Commission which is looking at Fire and EMS issues in a comprehensive fashion with input from stakeholders across the state. The commission met at the Flight 93 National Memorial as part of their regional outreach.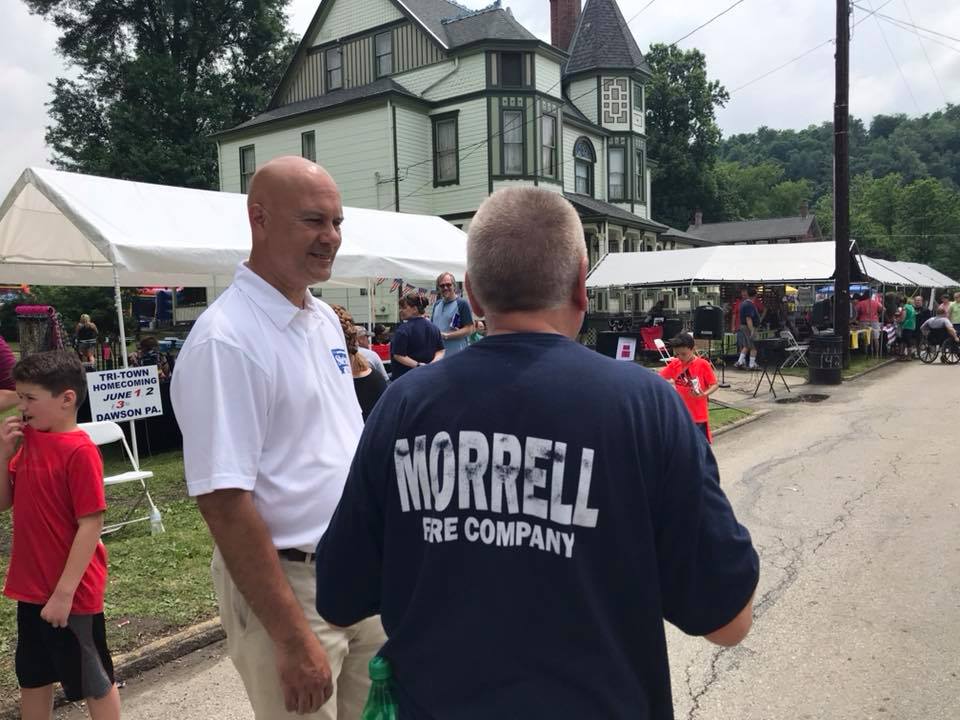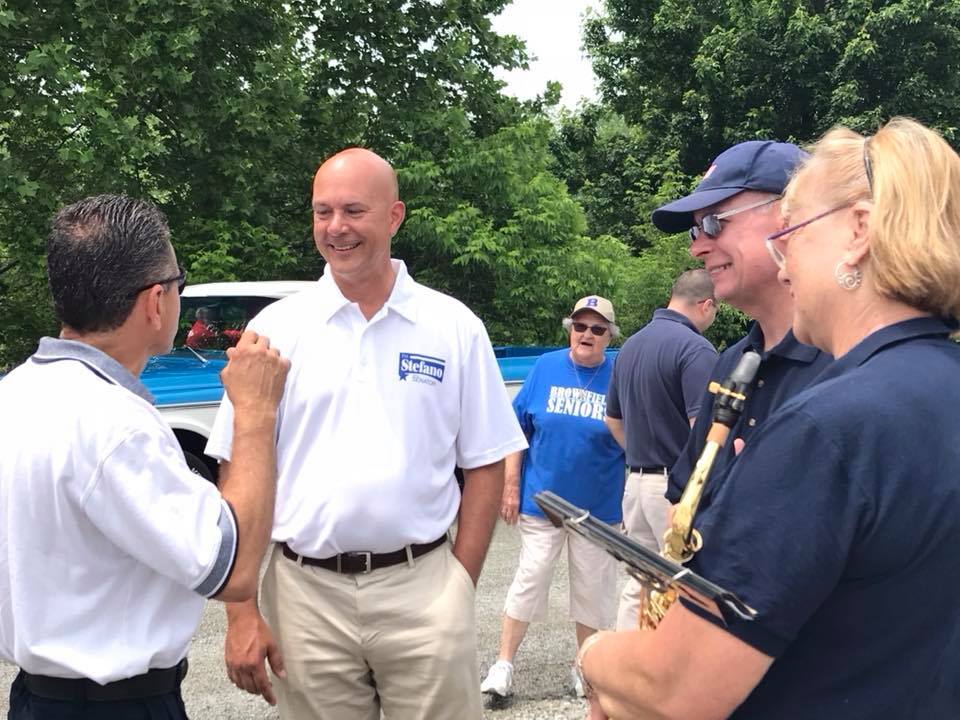 Nice day in Dawson for good food and of course great conversation at The Greater Tri-Town Area Historical Society Homecoming parade! Thoughts and prayers to the individual who fell during the parade and grateful for our first responders who were on hand to give immediate care. Even when at a parade these men and women are on call ready to protect and serve us all.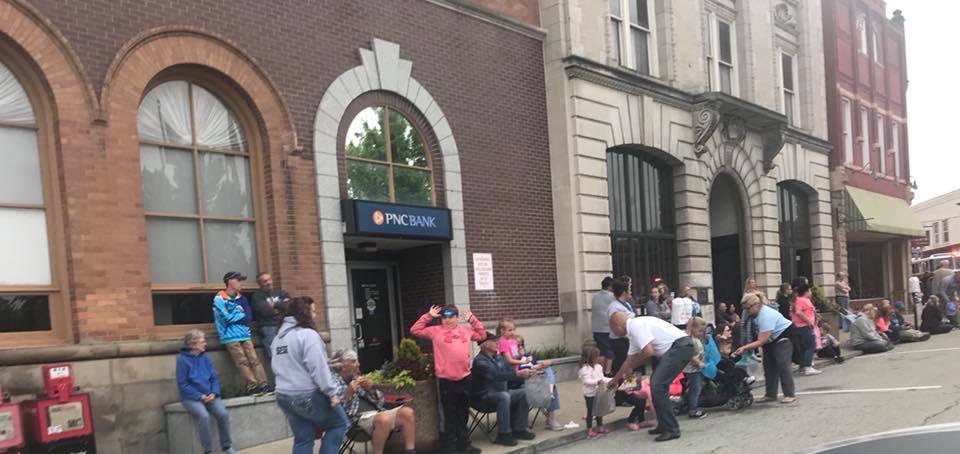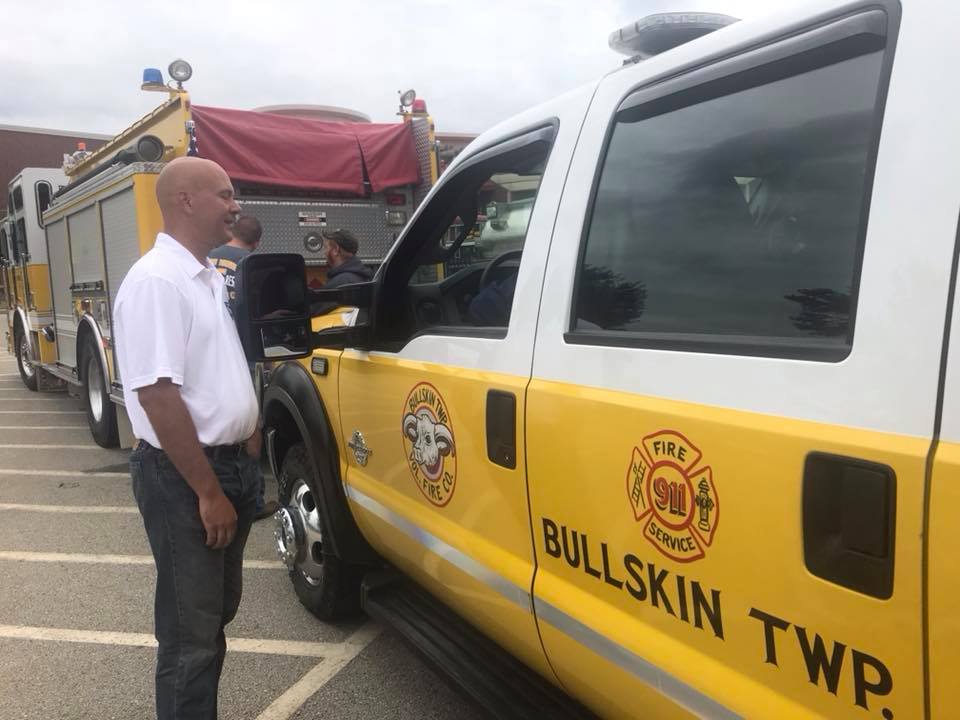 My son Nathan and I enjoyed marching with first responders at the Scottdale Firemen's parade. It was great to see so many familiar faces at the parade!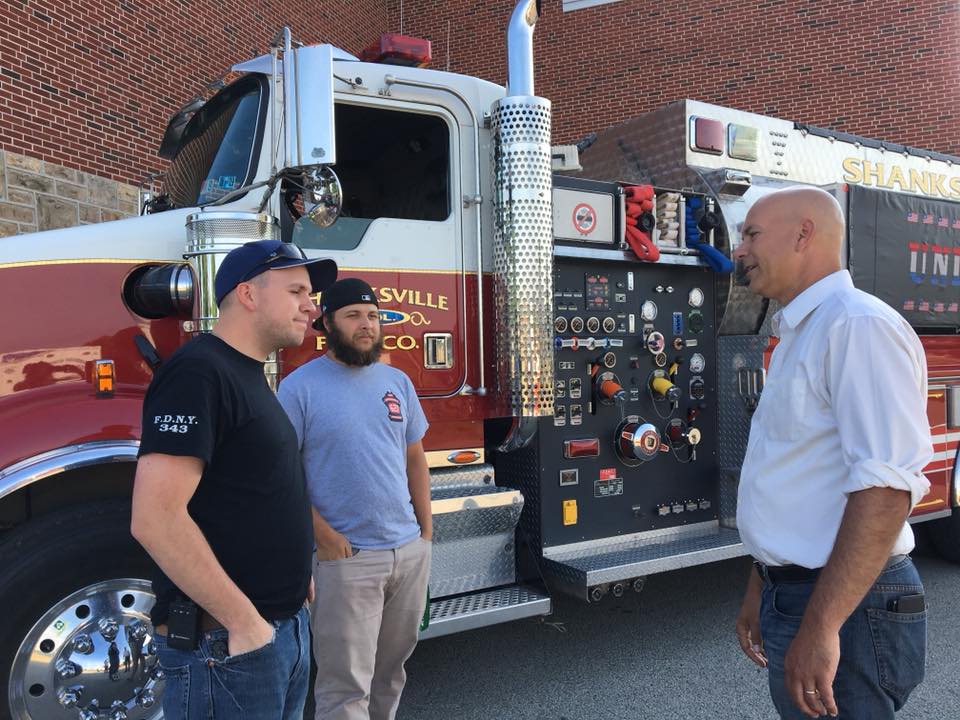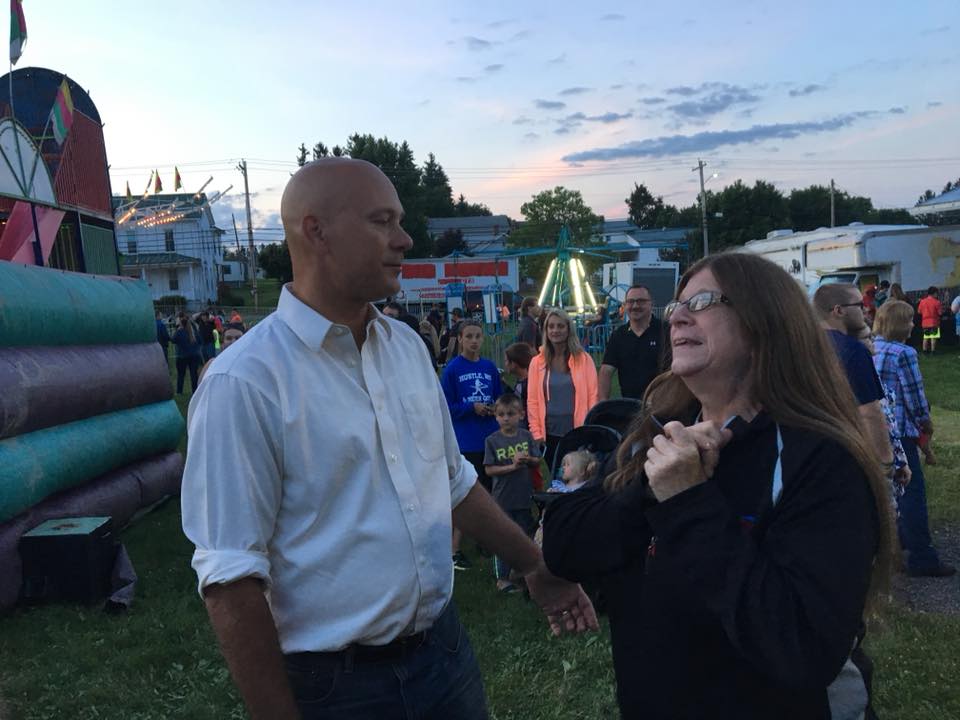 Enjoyed participating in the Berlin Block Party parade. It was a great turnout and I had a fun time supporting the VFD.