Dear Friend,
Please find an update on what has been happening in Harrisburg and around the 32nd District below.
Pat Stefano

Senator Stefano Looking for Some Coffee and Conversation This August
Every summer, I spend the legislative recess traveling the 32nd district speaking to constituents at open forums. My "Coffee and Conversation" series takes me to eight municipalities in Fayette and Somerset counties to discuss issues facing my constituents face-to-face. Come and share a few minutes with me at one of our Fayette county stops on August 7th and 8th: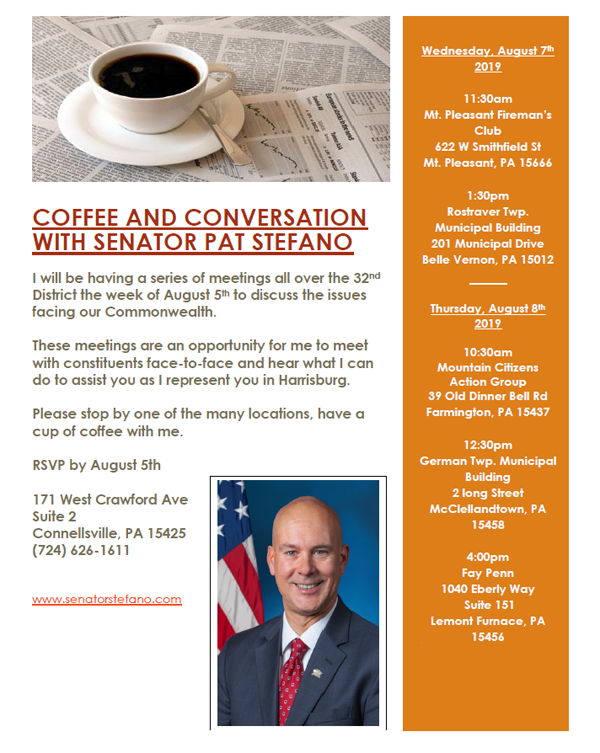 Please keep an eye on your e-mails for my Somerset stops on August 29th and 30th.
Fayette County Fair in Full Swing
I've spent every spare minute I've had this week at the Fayette County Fair walking the lanes and speaking to fairgoers celebrating agriculture in our community.
4-H students work hard caring for their animals and displaying their showmanship skills. Madison Wilson just came out of the show ring Monday at the Fayette County Fair.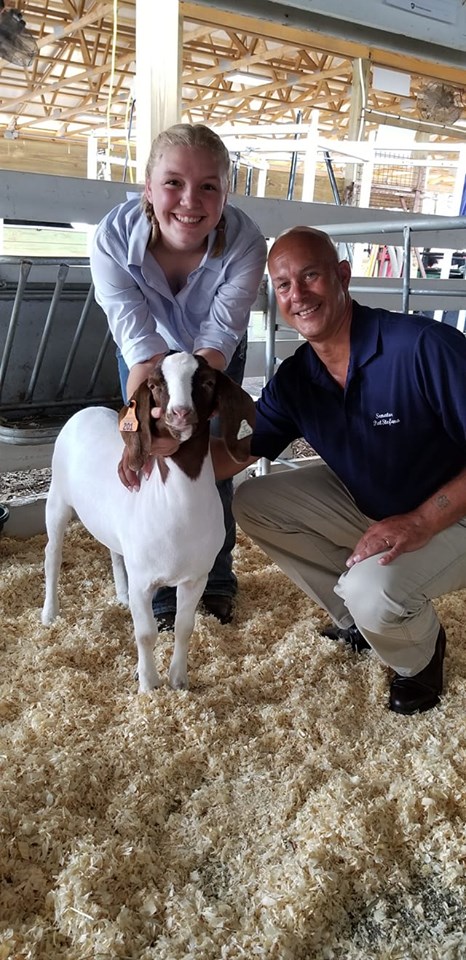 Tina and I love listening to the passion of our 4-Hers talking about their animals. Here a young exhibitor at the Fayette County Fair gave me a flyer about Friday's livestock animal auction.
Then she said that she really needed a hug. I was happy to oblige and can't wait to support the kids on Friday at 5pm in the indoor arena.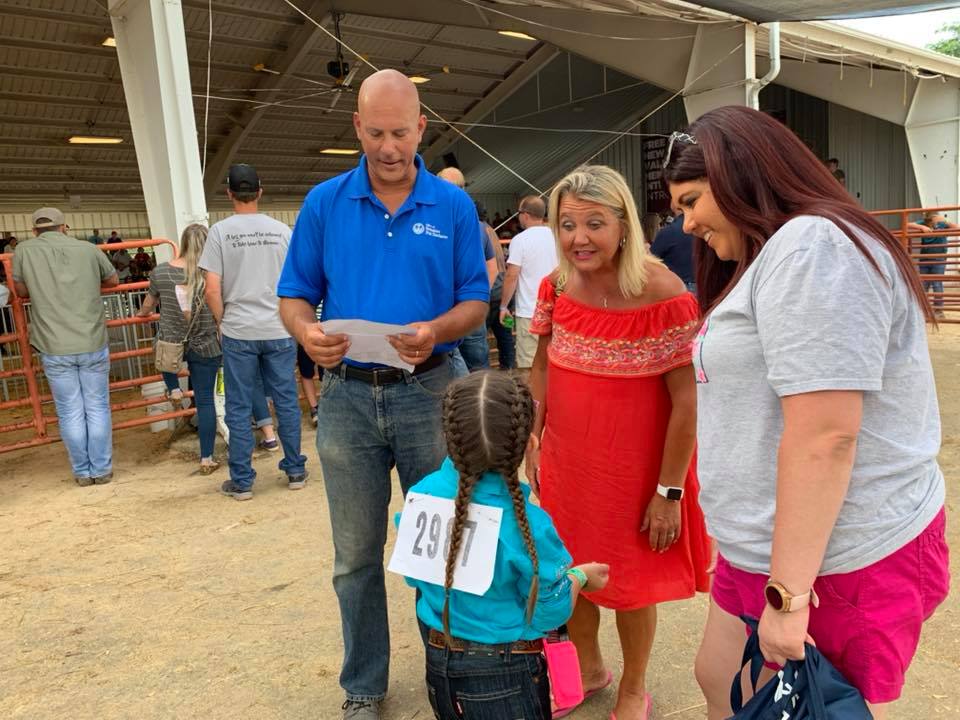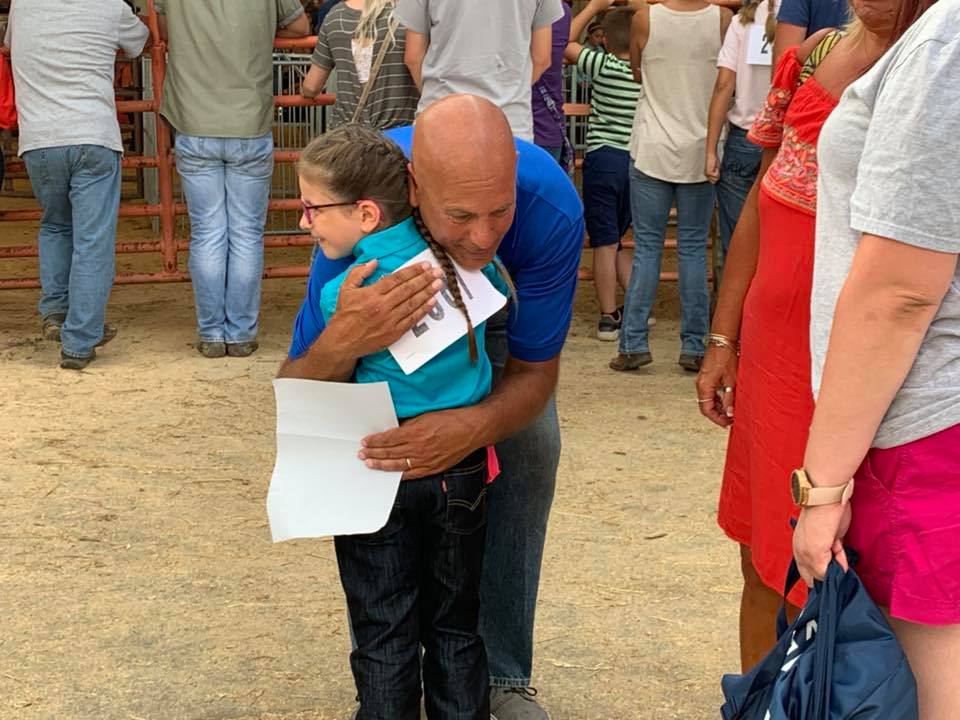 If you haven't stopped by my booth yet, please stop by and see what sort of information we have to give out and sign up for our basket raffle!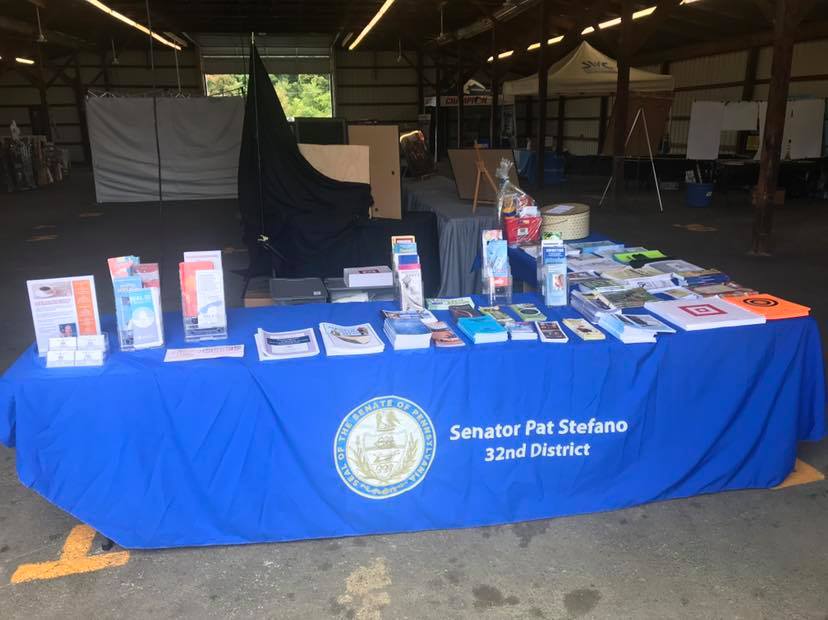 "What's on Your Mind" Senator Stefano?
I joined WMBS Radio recently for "What's On Your Mind?" radio show. It was great to talk all things PA Budget with host Russ Rhodes.
Listen to the whole interview here.
Fallingwater Becomes a World Heritage Site
The United Nations Educational, Scientific and Cultural Organization (UNESCO) World Heritage Committee added Fallingwater and seven other Frank Lloyd Wright-designed sites to the UNESCO World Heritage List on July 7, 2019. This recognition is a great honor to one of the 32nd district's most notable landmarks.
The press release from UNESCO went on to say, "there are more than 1,000 World Heritage sites around the world, and the group of Wright sites is now among only 24 sites in the U.S. Fallingwater is one of only two Pennsylvania World Heritage sites, joining Independence Hall in Philadelphia." Congratulations to the folks at Fallingwater and the Western Pennsylvania Conservancy for their hard work in making Fallingwater a true American treasure right in our back yard.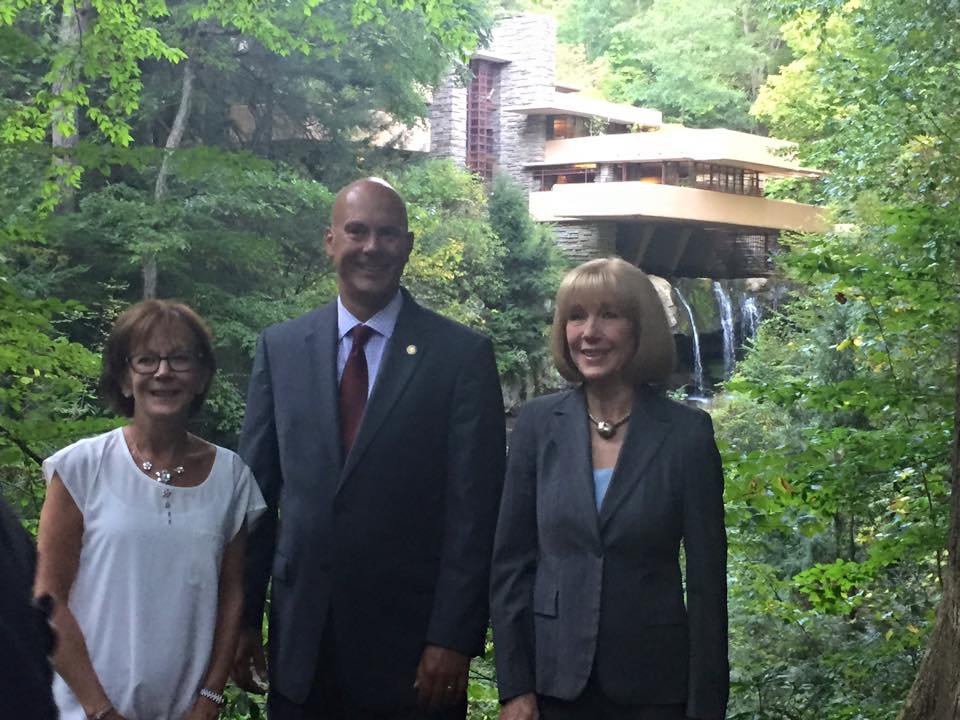 Around the District
Mount Pleasant American Legion Post 446 celebrated the Legion's 100th Anniversary by a rededication of the Memorial to James Zundell, the Post 446 namesake. Special thanks to the Post Commander JR Chearney and Joe Clayton for planning this special event. Post 446 not only gives back to the community, they also care for local veterans and most of all make sure we all remember the sacrifices our service members made and still make for our country.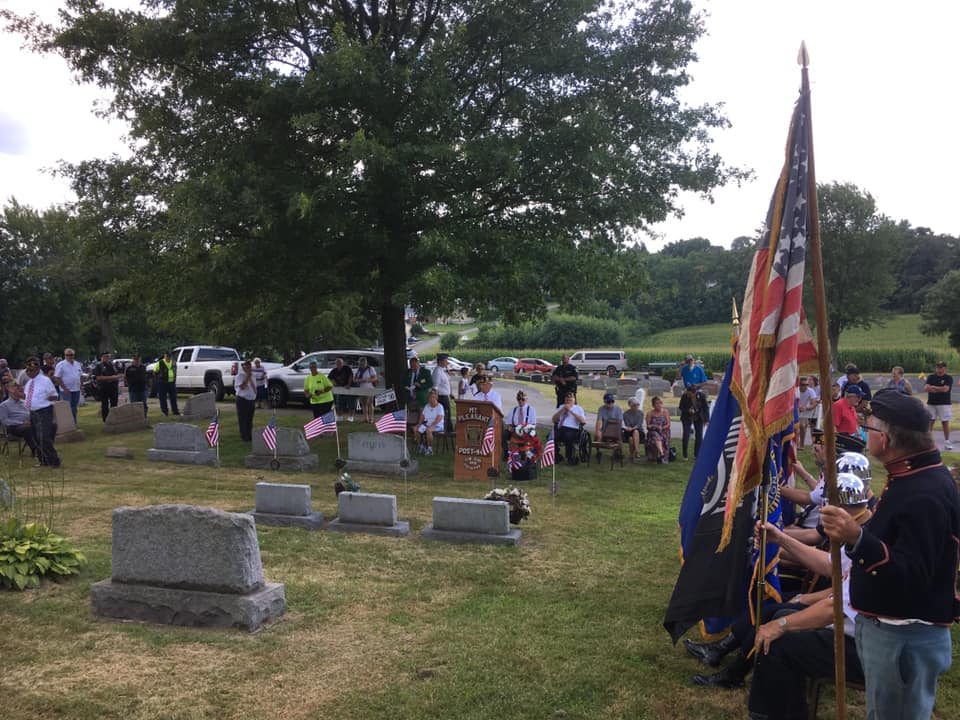 It was great to join the Somerset County Area Agency on the Aging as they celebrated the installation of a generator at the Confluence Senior Center. This generator will allow the senior center to better serve the community in times of crisis to avoid the situation that happened last year when powerful storms knocked out the power leaving many vulnerable citizens without basic necessities. Thanks to Commissioners Gerald Walker and Pam Tocar-Ickes and State Rep Matt Dowling for their work on this project. A terrific project by the Somerset Emergency Management team and the Somerset Area Agency on the Aging!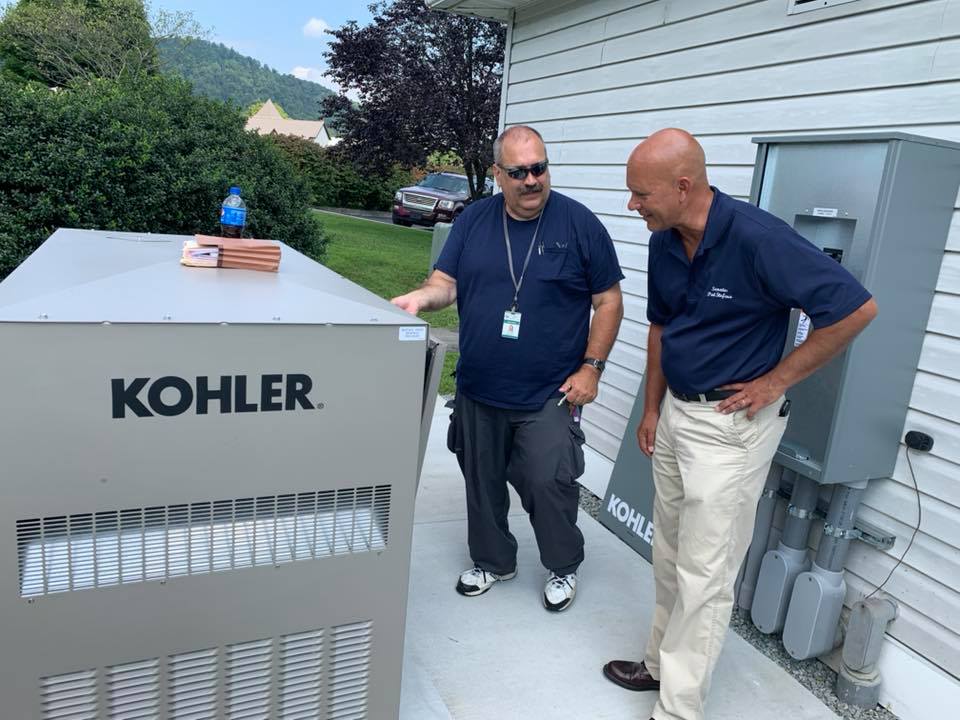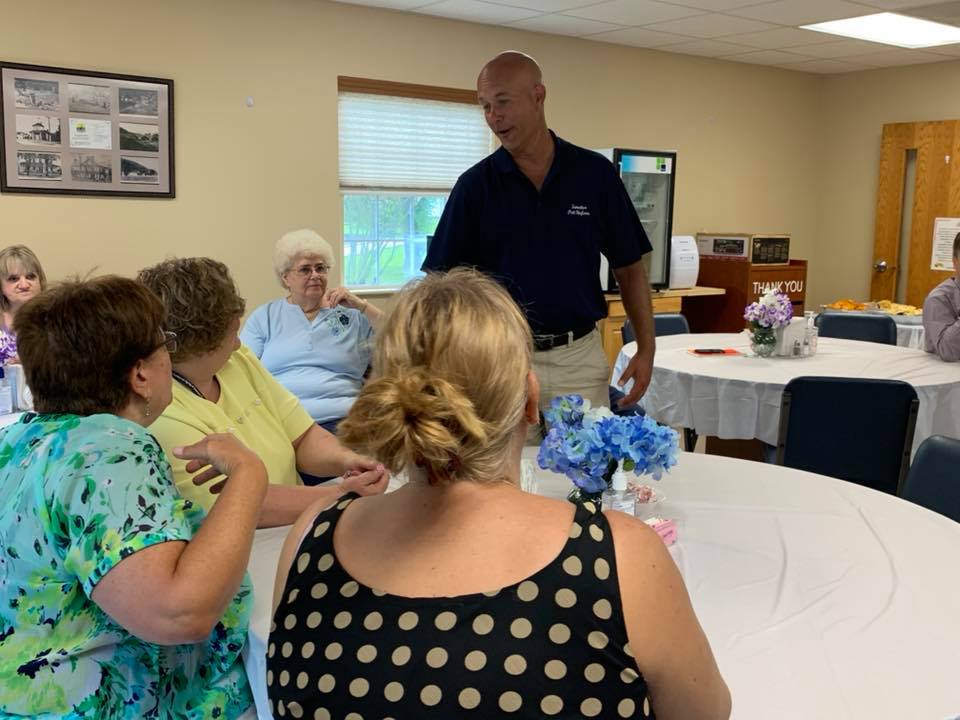 It was a thrill to participate in the groundbreaking in Fairchance with the Fayette County Community Action Agency at the site of their Fairchance Senior Housing construction project. This project was funded by credits obtained through the PA Housing Finance Authority. I was proud to support this project over the last several years and congratulate Jim Stark and his staff at Community Action and all of those involved in this project for their tenacity in seeing this project through to completion! Looking forward to a ribbon cutting next year.