Dear Friend,
Please find an update on what has been happening in Harrisburg and around the 32nd District below.
Pat Stefano

Jobs Coming to Somerset County Due to State Grant
A project to create a coal cleaning plant and rail loop in Somerset County, creating more than 280 jobs, has been awarded $2 million in state funding.
The project will create a full functioning coal cleaning plant accessible by rail in Shade Township. When completed, the plant will be run by LCT Energy, with coal being sent directly to market. The funding will go toward the construction of the plant and 3.5 miles of rail.
With an urgent need in the past couple years to supply coal as a power source, LCT Energy has developed a competitive project to create a prep plant and rail loop that will allow trains to bring in cars filled with coal that will then go through a cleaning process on site.
This completed project will cut down on production costs and allow coal to be transported to market faster. By transporting through rail, it will be providing a more environmentally friendly and energy efficient method of shipping and reclaims an abandoned strip mine providing even more environmental benefit to our region. Most important to me this creates new family sustaining jobs in the coal industry and continues coal's resurgence in our economy.
The total cost of the project is $15.4 million. The $2 million in state funding comes from the Redevelopment Assistance Capitol Program (RACP) program. RACP is administered by the Office of the Budget for the acquisition and construction of regional economic, cultural, civic, recreational and historical improvement projects.
The project will create an estimated 183 temporary construction jobs and at least 100 permanent jobs when finished, totaling 283 jobs. With Somerset County having such a high unemployment rate, this project will make a significant impact to the area.
Watch my interview with WJAC on this announcement here.
Medical Marijuana Permit Awarded in Fayette County
The Pennsylvania Department of Health awarded a Medical Marijuana grower/processor permit in Lemont Furnace, PA. PennAlt Organics Inc. has been proactive in meeting with members of the community and I am confident that they will be a terrific partner in Fayette County.
As a strong supporter of the medical marijuana legislation I'm very pleased that a grower/processor permit has been awarded in Fayette County. We get to celebrate that not only will sick people see the benefits of this medication but that it will be grown right here in Fayette County and employ people in our community.
More than 52,000 patients have registered to participate in the medical marijuana program, and more than 30,000 of those patients have received their identification cards and are able to visit a dispensary to purchase medical marijuana. More than 1,000 physicians have registered for the program and, of those, more than 700 have been approved as practitioners.
Penn Alt will occupy an existing building in Fay-Penn Economic Development Council's University Business Park, and it's estimated that total investment in the project will be in the tens of millions of dollars with upwards of 50 family-sustaining wage jobs to be created, according to Fay-Penn Economic Development Council.
Today we get to celebrate that not only will sick people see the benefits of this medication, but that it will be grown right here in Fayette County and employ people in our community.
Opioid Roundtable in Somerset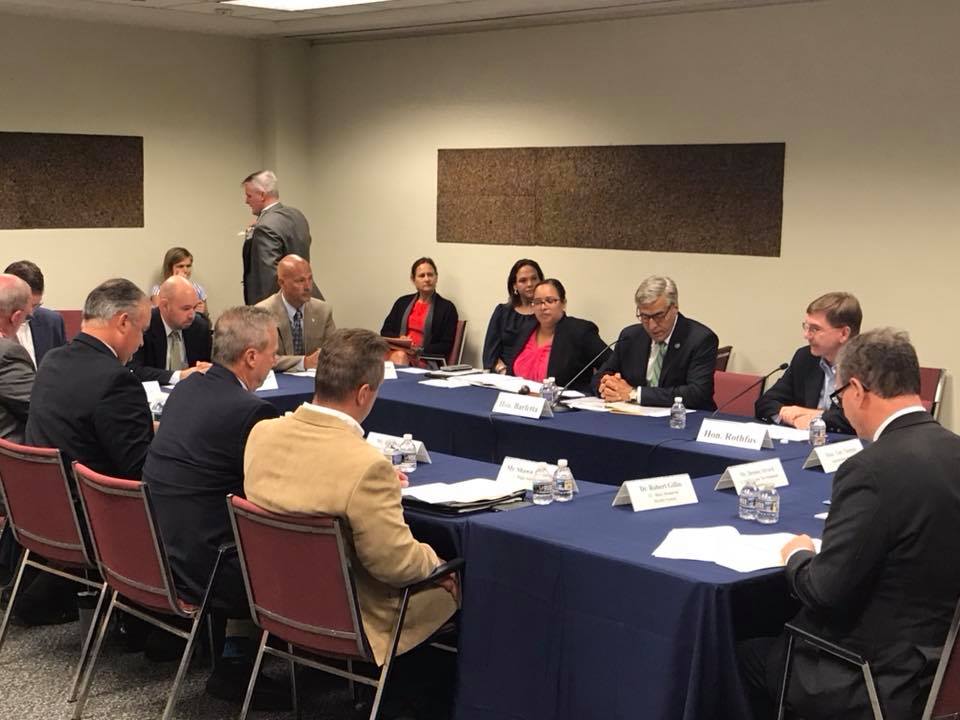 The Transportation and Infrastructure Committee hosted a roundtable in Somerset County. It produced a very productive conversation with Congressman Keith Rothfus and Congressman Lou Barletta on the Opioid epidemic in Appalachia and how it impacts economic development.
Also participating was Somerset Hospital CEO Andy Rush, Somerset County Chamber of Commerce Executive Director Ron Aldom, Somerset County Commissioner Gerald Walker, Rep Carl Metzgar and representatives from Riggs Industries, Southern Alleghenies Planning & Development Commission, ARC, and the Department of Commerce.
The Opioid epidemic has reached into every level of our society, has impacted every community, and our region's economic development is no exception. I'm glad that groups like these are working together to come up with ways to combat this scourge on our communities.
Around the District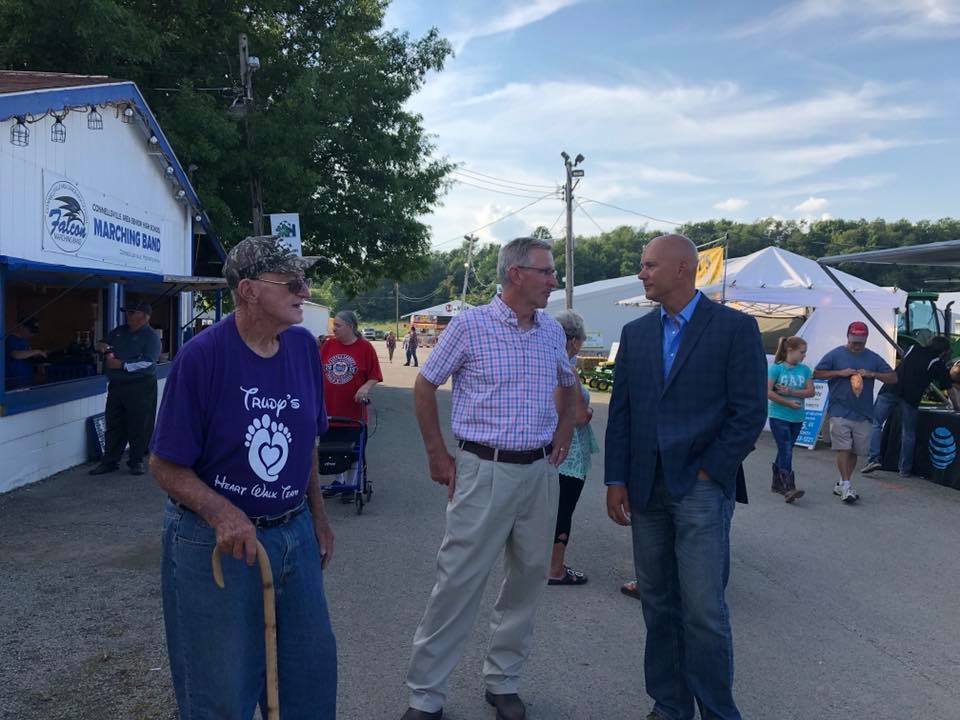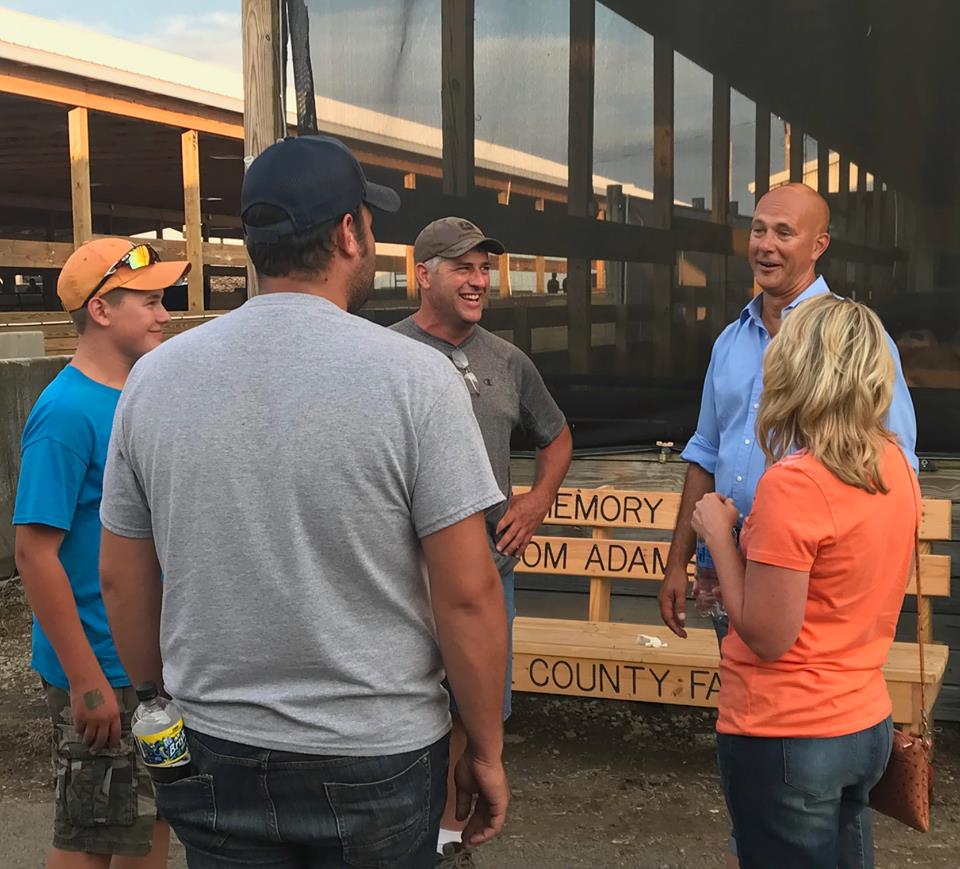 As we close the gates on another Fayette County Fair, I wanted to thank all of the volunteers, vendors, and farmers who made 2018 another successful year. Thanks to everyone who stopped by my table to say hello.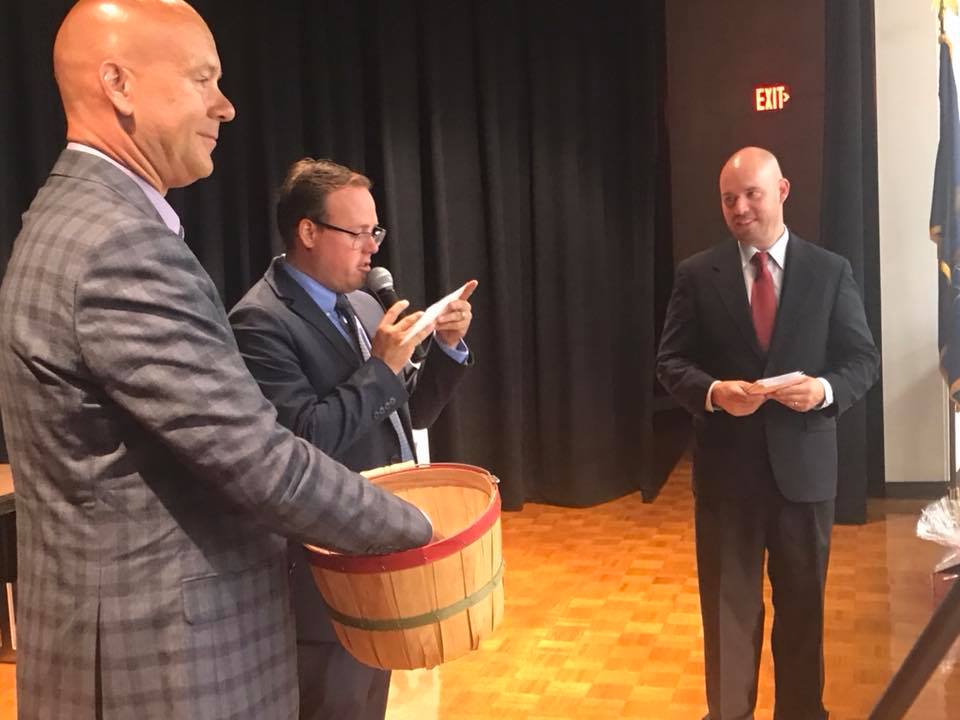 It was great to join Rep. Carl Metzgar and Rep. Matt Dowling at their annual Senior Expo in Somerset County.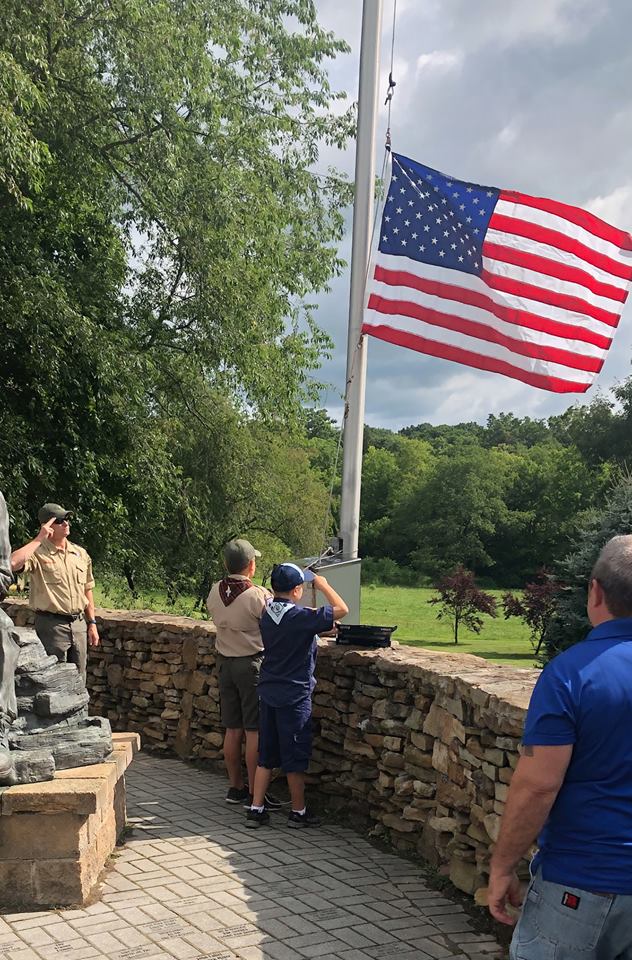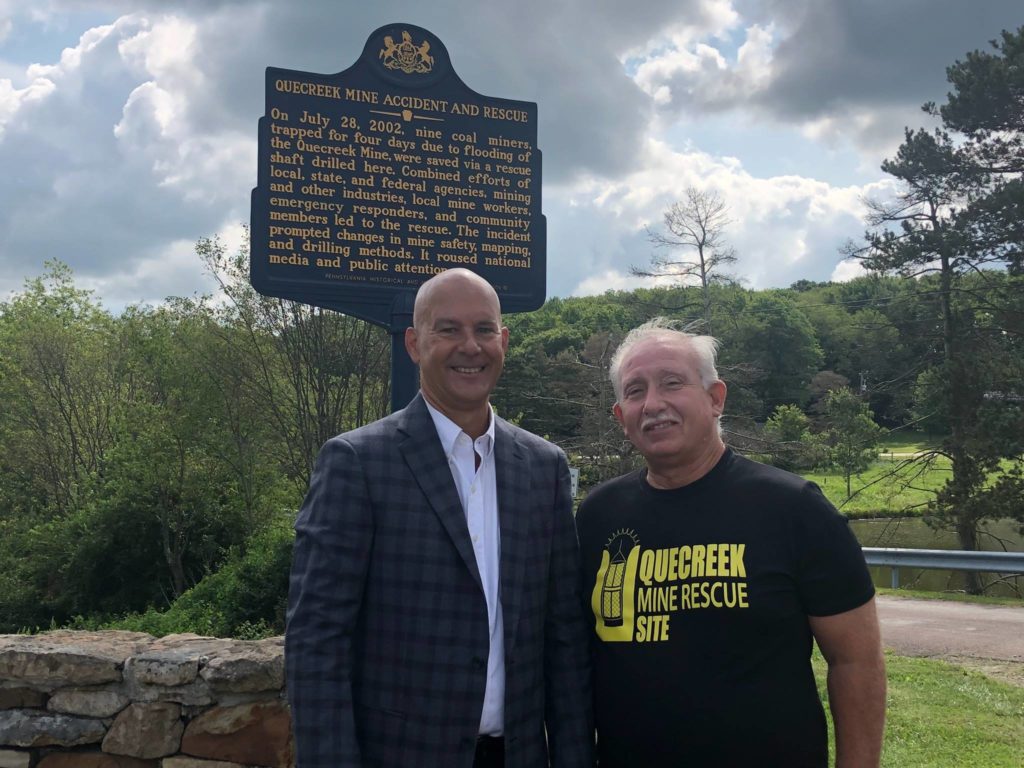 Saturday, July 28th was the 16th Anniversary of the 9-for-9 Quecreek Mine Rescue. On this day, 16 years ago, the 9 miners were brought to the surface after many days trapped due to mine flooding. Many miracles happened those few days to bring all back alive. Boy Scout Troop 476 of Greensburg did the Flag Ceremony, replacing the flag that flies over the rescue site. Special thanks to them and their Scout Master for the honor they brought to the site.