In This Update
Senate Action Prompts Wolf Administration to Relent on Restaurant Restrictions
Bill Requiring Legislative Approval of RGGI Goes to the Governor
Senate Votes to Give Schools Final Say on School Sports, Spectators
Applications Available Now for Additional Unemployment Payments
Bill Moves Forward to Protect Young Victims of Sexual Assault
Broadband Deployment Could Get a Boost from Senate Action
Senate Votes to Observe Moment of Silence Honoring Lives Lost in 9/11 Attacks
---
Senate Action Prompts Wolf Administration to Relent on Restaurant Restrictions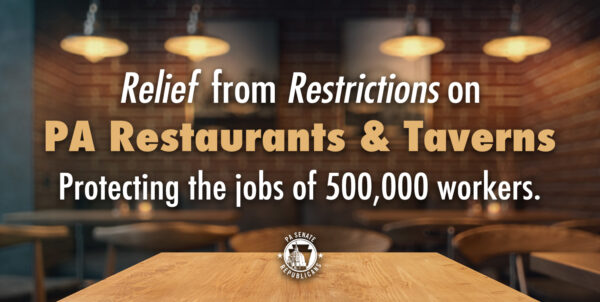 As Chairman of the Senate Law and Justice Committee, I brought up House Bill 2513 for consideration and offered an amendment to set the minimum capacity for restaurants and taverns at 50% with the ability for increased capacity if their premises allows. The amendment also removes the ban on bar service, eliminates the meal requirement to purchase alcohol, and allows for event venues to operate at 50% capacity. I am pleased to report that these changes were unanimously adopted and voted out of Committee.
The Governor announced only an hour before the Law and Justice Committee meeting that he would ease the restrictions on this industry, allowing up to 50% capacity. Unfortunately, the Governor did not address the continued ban on bar service, meal requirements to purchase alcohol, or the private event limitation of 25 people. Instead, he chose to place additional burdens on restaurants by requiring them to self-certify they are following safety standards that have been in place, as well as reducing the hours during which they may sell alcohol by mandating a 10 p.m. "last call" provision.
Since the Governor's announcement, House Bill 2513 was also favorably voted out of the Senate Appropriations Committee with strong support across party lines. The last thing that our restaurants and taverns need is the increased burden of additional restrictions. These establishments have worked continuously to operate safely, and now we need to support them. I will be supporting the Senate passing House Bill 2513 with my amendment when we are back in session on September 21st.
The Wolf Administration announced updated guidance this week that will allow restaurants to open at 50 percent capacity. The announcement came on the same day that the Senate Law and Justice Committee unanimously passed a bill that would have removed the governor's 25-percent cap on occupancy and allowed restaurants to operate at 50 percent capacity until the current COVID-19 emergency declaration ends.
Under the new guidance, restaurants may open at 50 percent of normal capacity beginning on September 21. Restaurant owners that expand to 50 percent occupancy will be required by the Wolf Administration to certify by October 5 that they have read and agreed to follow COVID-19 mitigation plans.
Although the new guidelines will help some establishments, the Wolf Administration's new prohibition on alcohol sales after 10 p.m. will be extremely difficult for other businesses to manage.
Bill Requiring Legislative Approval of RGGI Goes to the Governor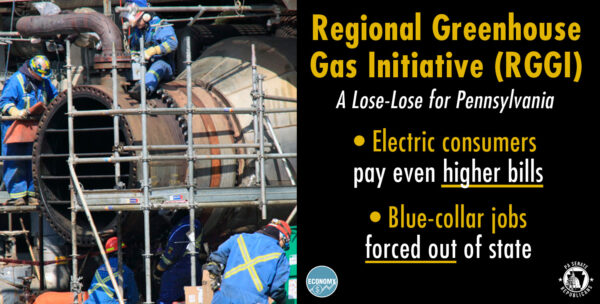 Pennsylvania's participation in the Regional Greenhouse Gas Initiative (RGGI) could cost the state thousands of jobs and hundreds of millions of dollars in economic activity. The Senate approved a bill this week that would prevent the Department of Environmental Protection (DEP) from participating in RGGI or enacting any similar carbon tax on Pennsylvania employers without the approval of the General Assembly.
Under the bill, DEP would be required to provide a public comment period of at least 180 days on RGGI legislation and hold a minimum of four public hearings in communities that would be directly impacted by the proposal.
After the public comment period, DEP would be required to submit a report to the House and Senate Environmental Resources and Energy committees detailing the specific economic and environmental impacts that joining RGGI would have on impacted communities and the Commonwealth. Lawmakers would then have the final say on whether the state should join RGGI or any similar compacts that would enact a carbon tax on Pennsylvania employers.
Senate Votes to Give Schools Final Say on School Sports, Spectators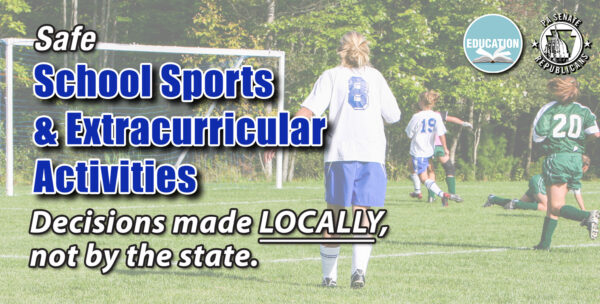 The Senate gave final approval to a bill this week that would ensure school districts could make the final decision on whether to allow school sports, extracurricular activities and spectators during the 2020-21 school year. The bill would remove the uncertainty that has been created by the Wolf Administration's unclear and constantly shifting guidance for schools.
The bill would allow school districts to develop their own health and safety plans that reflect the realities facing schools during the COVID-19 pandemic. The health and safety plans would be required to be posted online and submitted to the Department of Education.
Under the bill, any individual who has COVID-19 in a transmissible stage would be prohibited from participating in any sporting event or extracurricular activity.
Applications Available Now for Additional Unemployment Payments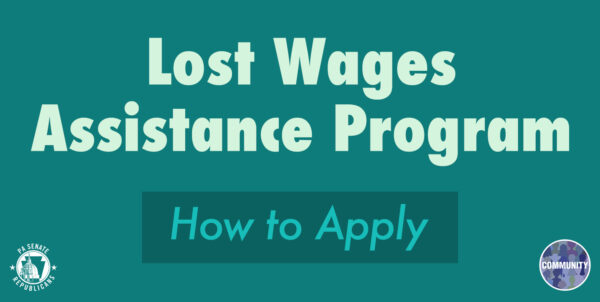 The Pennsylvania Department of Labor and Industry is accepting applications now for President Trump's Lost Wages Assistance program to provide an additional $300 per week in unemployment payments for many residents impacted by the COVID-19 pandemic. The department began taking applications on Sunday.
More details about eligibility and applications are available here.
Bill Moves Forward to Protect Young Victims of Sexual Assault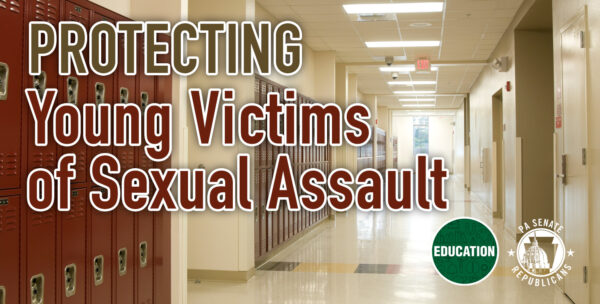 The Senate approved a bill this week that would protect young victims of sexual assault against the possibility of having to attend school with their attackers. The legislation would require schools to remove any student convicted or adjudicated delinquent of sexual assault against another student enrolled at the same school.
Broadband Deployment Could Get a Boost from Senate Action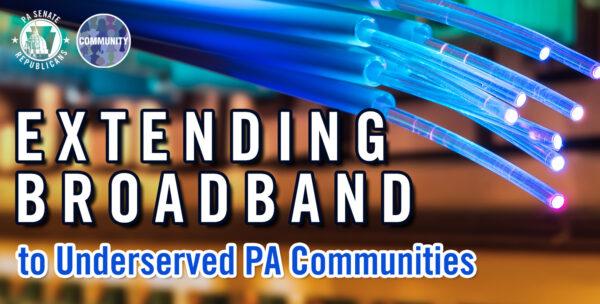 Access to broadband has become even more crucial during the COVID-19 health crisis. This week, the Senate approved a bill that would establish a grant program to extend deployment of broadband services in underserved areas of the state. The bill would provide more funding to rural areas that currently do not have access to reliable high-speed networks.
Senate Votes to Observe Moment of Silence Honoring Lives Lost in 9/11 Attacks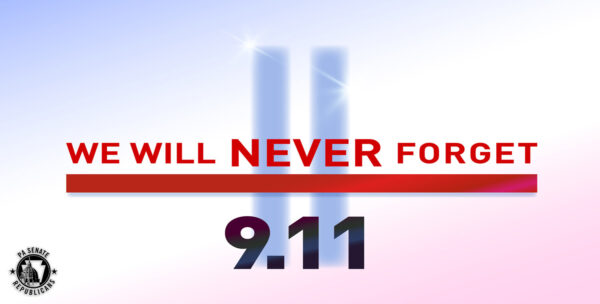 In recognition of the 19th anniversary of the September 11 terrorist attacks, the Senate voted this week to observe a moment of silence in schools to honor our fellow Americans who lost their lives on that fateful day. The bill also will ensure model curriculum is developed to help students understand the significance of these attacks in our nation's history.
In addition, the bill would create a similar moment of silence in recognition of Pearl Harbor Day on December 7.