In this Update:
Stefano Firefighter Forum Gives Legislative Update and Resources
Stefano, Senate Committee Discuss Ways to Preserve Life-Saving Care Provided by Firefighters
Senate Panel Votes to Issue Subpoenas for Election-Related Documents from Department of State
Somerset Senior Expo This Week
Auditor General Releases Audit Critical of Wolf Administration's Business Closure Waiver Process
PennDOT District 12 Looking for Seasonal Workers at Job Fair
Hearing Explores Positive Experiences of Local Governments During COVID-19
Legislators Host Veterans Service Officers Day to Connect Veterans with Benefits
Proposed New Nursing Home Regulations Examined by Senate Committees
Fayette Senior Expo a Successful Affair
Scammers Continue to Exploit COVID-19
September is National Literacy Month
Around the 32nd District
---
Stefano Firefighter Forum Gives Legislative Update and Resources
Sen. Pat Stefano (R-32), chair of the Senate Veterans Affairs and Emergency Preparedness Committee, hosted a firefighter forum to share a legislative update and provide information about grant funding for first responders.
Nate Silcox, executive director of the Senate Veterans Affairs and Emergency Preparedness Committee, gave an update on the recruitment and retention efforts made possible by the Senate Resolution 6 Commission and its recommendations. The commission, which was established by Senate Resolution 6 of 2017, was tasked with making recommendations about how to avert a crisis in the delivery of fire and emergency medical services in Pennsylvania.
Specifically, Act 20 of 2019 provided $250,000 to the state fire commissioner for the hiring of three recruitment and retention positions. The recruitment and retention outreach specialist will proactively develop and implement programs across the Commonwealth to inspire individuals to become members of the fire service and continue to serve their communities. The specialist will work with fire departments and local agencies, forming partnerships and providing assistance to promote and improve recruitment and retention.
Another important law, Act 106 of 2019, directs the state fire commissioner to oversee the development and delivery of online training programs for firefighters and to publish a list of available online courses. Online training, which offers both time and cost savings, allowed the State Fire Academy to pivot after just a month and resume training despite facing a global pandemic and its associated closures.
"Much of the conversation at the firefighter forum echoed what was discussed during the public hearing earlier in the day, which tells us that firefighters see the same challenges, regardless of the level at which they serve," Sen. Stefano said. "While we wish there weren't challenges to overcome, it is positive that everyone is on the same page. The unified perspective should allow us to address issues with broad support."
Joe Marsicano and Chris Yniguez, funding and resource specialists for the Pennsylvania Senate Republican Caucus Services, spoke about the funding grants available and how to prepare the most effective application for the greatest chance of funding success. By securing grants for equipment from the federal government and corporate entities, the burden on taxpayers is reduced or even eliminated.
Speakers also included State Fire Commissioner Bruce Trego and Fire Academy Administrator Tom Cook.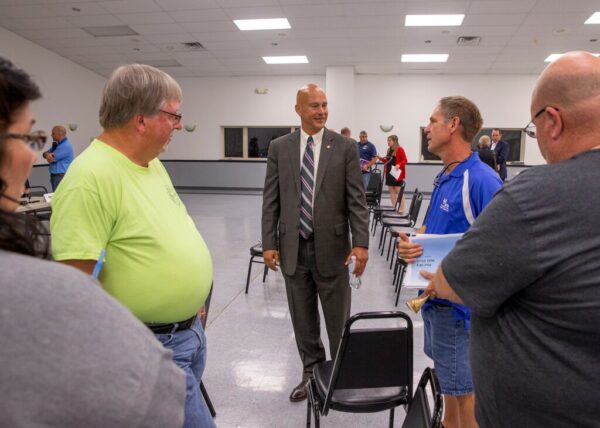 Sen. Pat Stefano (R-32) spoke to area firefighters about the challenges they are facing locally and what can be done at the state level to assist volunteer fire companies and help ensure that they are able to continue providing life-saving care.
Stefano, Senate Committee Discuss Ways to Preserve Life-Saving Care Provided by Firefighters
Sen. Pat Stefano (R-32) and the Senate Veterans Affairs and Emergency Preparedness Committee heard from fire chiefs, firefighters and other stakeholders about how to improve recruitment and retention of the next generation of volunteer firefighters locally and across Pennsylvania.
In addition to explaining the impact of funding challenges, testifiers highlighted the need for the community to work together in support of first responders to preserve critical access to life-saving care for all Pennsylvanians.
"While we knew before the hearing that the immense recruitment and retention struggles can't be quickly or easily fixed, it also became clear through today's conversation that they won't be solved in a vacuum," Sen. Stefano said. "Fire companies can't do this alone, and it won't even be enough to simply receive financial support. We need to have strong partnerships in place."
In areas of the state that have more success recruiting and retaining volunteer firefighters, high schools and community colleges play an important role.
Some high schools offer fire training and emergency medical service courses, which are targeted to recruit students. Other schools offer public safety clubs – which offer hands-on experiences, field trips and the ability to network with current career professionals – to engage the next generation.
Community colleges have expertise and training resources, such as burn buildings, to be leveraged, if only funding allows.
Legislation Sen. Stefano co-sponsored would create a pilot program to give interested high school students training in firefighting. Senate Bill 83 would award three grants of $150,000 each to community colleges and universities in the State System of Higher Education, one in the eastern, central and western parts of the state. The grants would be used to establish fire training programs for students during the school year with the hope they will remain firefighters for years to come.
Limited funding is one of many reasons that testifiers pointed to online training as a possible improvement. By eliminating travel costs, as well as students' time away from their families and jobs, a recruitment and retention barrier is also removed. Online training, except for the hands-on modules, also offers greater flexibility for students to complete it at a time convenient for them.
"In the 1970s, Pennsylvania boasted 300,000 volunteer firefighters. Now, to have fewer than 40,000, it's clear we need to make serious adjustments. I appreciate everyone who took time to share their experiences and ideas, which will help to inform legislation to improve recruitment and retention of our first responders," Sen. Stefano said.
The full hearing can be viewed online at SenatorStefano.com or Veterans.PASenateGOP.com.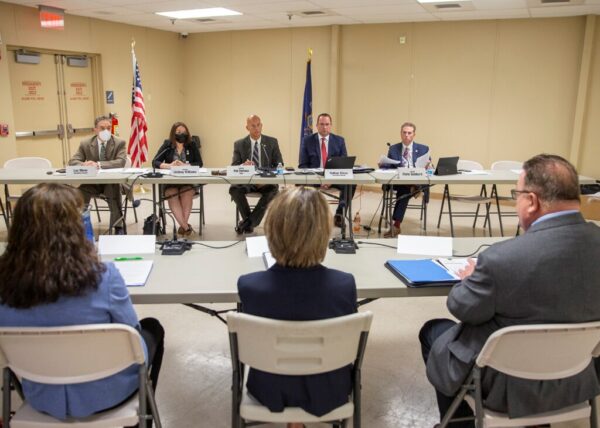 At a Senate Veterans Affairs and Emergency Preparedness Committee hearing hosted by Sen. Pat Stefano (R-32), committee members heard from community college representatives about the resources and expertise they have available to be leveraged. From left: Luc Miron, minority committee director; Sen. Lindsey Williams, (D-38), Sen. Stefano; Nathan Silcox, majority committee director; and Sen. Chris Gebhard (R-48).
Senate Panel Votes to Issue Subpoenas for Election-Related Documents from Department of State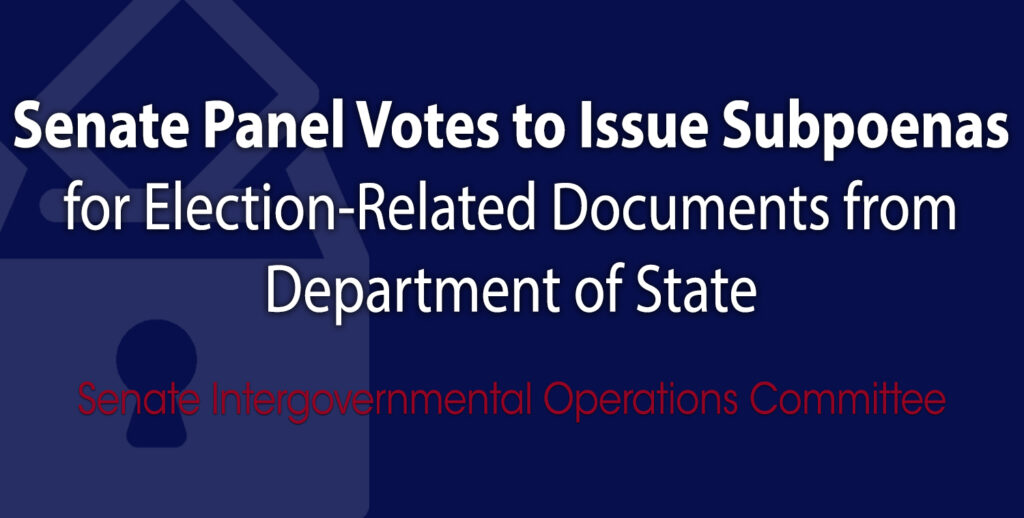 To continue its legislative investigation into the integrity of recent elections, the Senate Intergovernmental Operations Committee voted to issue subpoenas for a variety of materials from the Pennsylvania Department of State.
Department of State officials were invited to testify at a hearing last week to discuss controversial guidance issued to counties in the final weeks and days leading up to the 2020 General Election. The subpoenas were approved after the department refused to participate or answer questions posed by the committee.
The subpoenas will include all guidance issued to counties, as well as all communications between the department and county election officials. All training materials, copies of all guidance and directives to counties are also included.
The committee also approved subpoenas for key voter data, including lists of all registered voters, voter activity, the method by which voters cast their ballots, and changes in voter registration. The registration and voter lists will help paint a more complete picture of Pennsylvania's election system to allow for positive changes to existing law.
The voter information will be under strict security protocols to ensure the data is not shared, mishandled or misused in any way.
Somerset Senior Expo This Week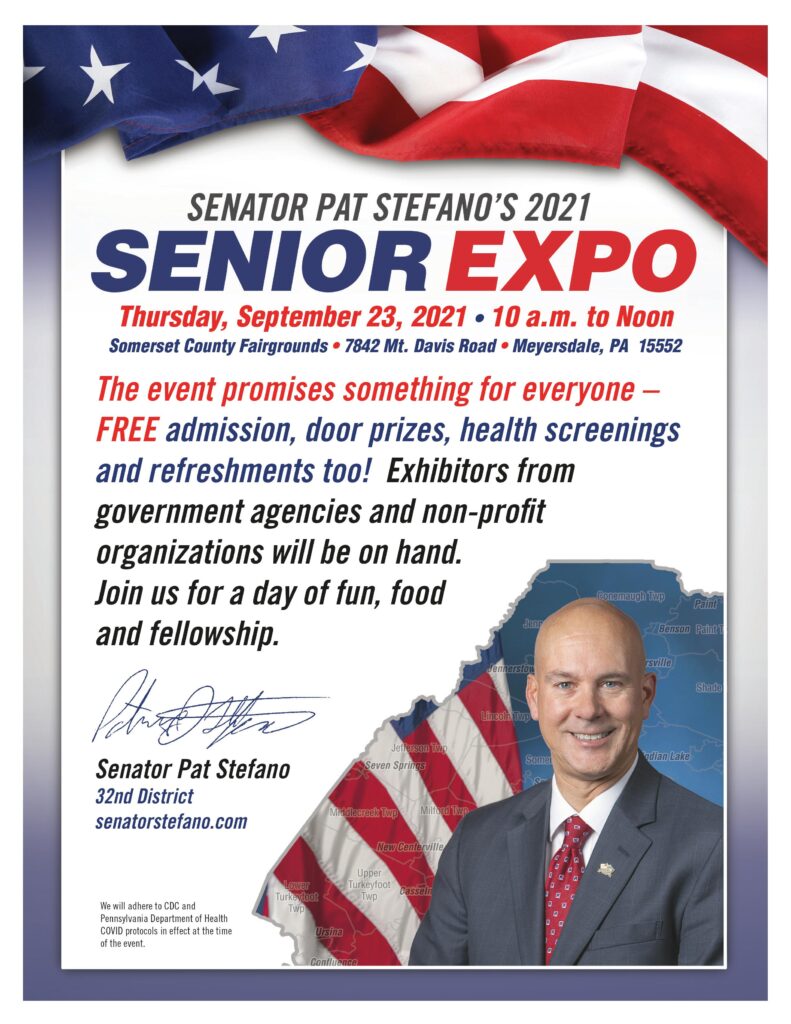 Auditor General Releases Audit Critical of Wolf Administration's Business Closure Waiver Process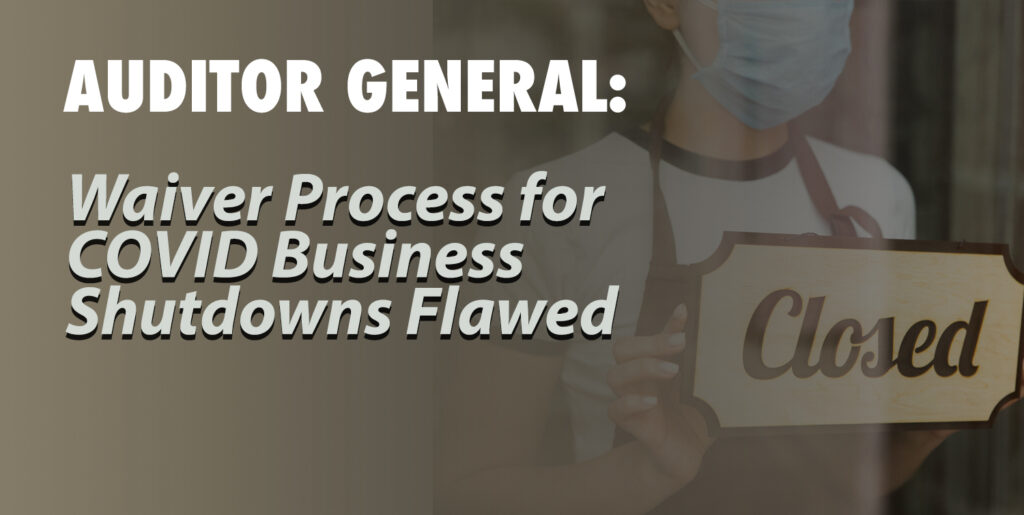 When Pennsylvanians voted in May to put limits on Gov. Wolf's emergency powers, part of their concern was over his pandemic business closures and his administration's handling of closure waivers. An audit by state Auditor General Tim DeFoor found voters' concerns to be justified.
The auditor general released a performance audit examining how the Department of Community and Economic Development handled the process to grant waivers to businesses seeking to stay open during the shutdown, stating:
"This audit revealed a flawed process that provided inconsistent answers to business owners and caused confusion. While the pandemic certainly presented some unique challenges, the process was hastily assembled on the fly, unevenly administered and should be reformed before anything like it is ever used again."
A preliminary audit by the previous auditor general uncovered similar problems. The new audit also found that Gov. Wolf's shutdown order was more restrictive than federal guidelines, resulting in more business closures.
The General Assembly should review the recommended changes included in the audit to determine what needs to be done to prevent a repeat in any future emergencies.
PennDOT District 12 Looking for Seasonal Workers at Job Fair
Prospective employees are invited to attend and apply at one of four Career Fairs that the Pennsylvania Department of Transportation (PennDOT) District 12 is hosting. This is a great opportunity to learn more about current job openings that the Department offers in Fayette, Greene, Washington, and Westmoreland Counties.
PennDOT employees will be available to discuss our Winter Maintenance Program and current open positions in the District. Available positions include: CDL Operators, who must have valid PA CDL Class A or B with the Air Brake Restriction (L) and Manual Transmission (E) lifted; Diesel/Automotive Mechanics, who must have a CDL; Tradesman Helper; Welder; Stock Clerk and Radio Dispatcher/Clerk 1.
Computers will be available, and staff will also be on hand to help interested participants navigate electronic application system for both civil and non-civil service opportunities.
Interviews and driving skills tests will be given to individuals with their CDL license.
All events will be held from 11 AM to 7 PM at the following PennDOT District 12 Offices.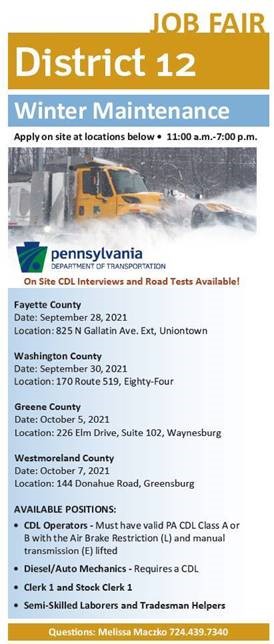 Hearing Explores Positive Experiences of Local Governments During COVID-19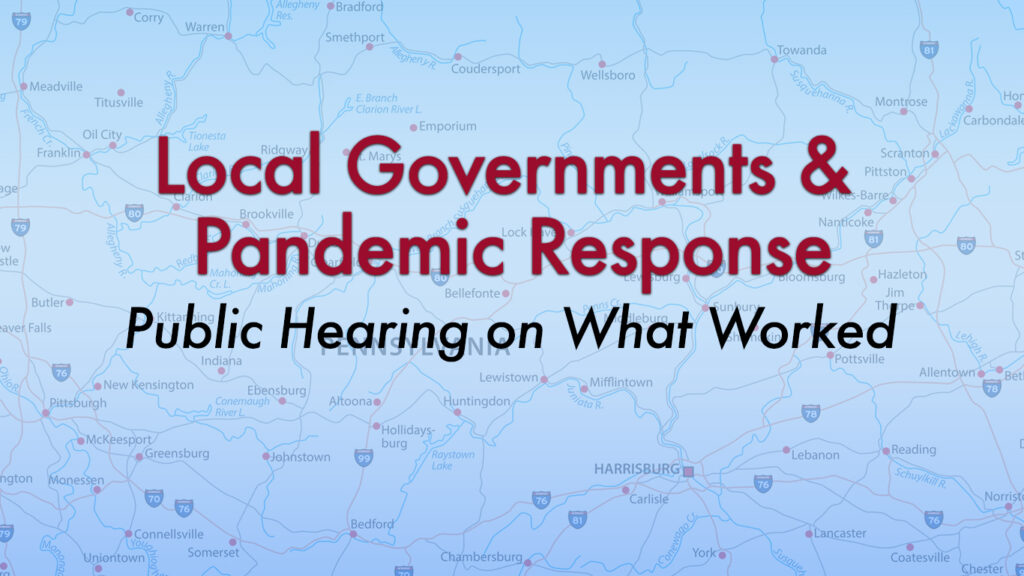 The Senate and House Local Government committees held a joint hearing exploring the positives experienced by local government entities during the COVID-19 pandemic.
Testifiers described the transition to virtual and hybrid meetings, technological advancements in conducting municipal business with the public and other government organizations and improved transparency. They also highlighted ways the pandemic led them to make regulatory changes, improve efficiency and modernize procedures.
You can view hearing video and written testimony here.
Legislators Host Veterans Service Officers Day to Connect Veterans with Benefits
Sen. Pat Stefano (R-32), along with Sen. Katie Muth (D-44), Rep. Karen Boback (R-117), and Rep. Chris Sainato (D-9) – the chairs of the Senate and House Veterans Affairs and Emergency Preparedness committees – highlighted the incredible work done for the benefit of veterans.
Veterans service officers (VSOs) provide free services to connect Pennsylvania veterans with the benefits owed to them for their service. The $3.2 million investment in the state budget to pay VSOs generates approximately $2.9 billion in additional federal funding for veterans that qualify for VA programs and disability pensions.
"Our veterans put their lives on the line to defend the American ideals we hold dear. For that, we owe them so much. Through veterans service officers, we are connecting veterans to the benefits and services they have earned," Sen. Stefano, Sen. Muth, Rep. Boback and Rep. Sainato said.
All five major veterans service organizations – the American Legion, AMVETS, Disabled American Veterans, Veterans of Foreign Wars, Vietnam Veterans of America – along with the Pennsylvania Department of Military and Veterans Affairs were represented.
The five organizations made VSOs available to discuss the work they do, at no cost, for veterans and their families as a part of Veterans Service Officers Day at the Capitol.
Video of Sen. Stefano's remarks
Video of full press conference
Proposed New Nursing Home Regulations Examined by Senate Committees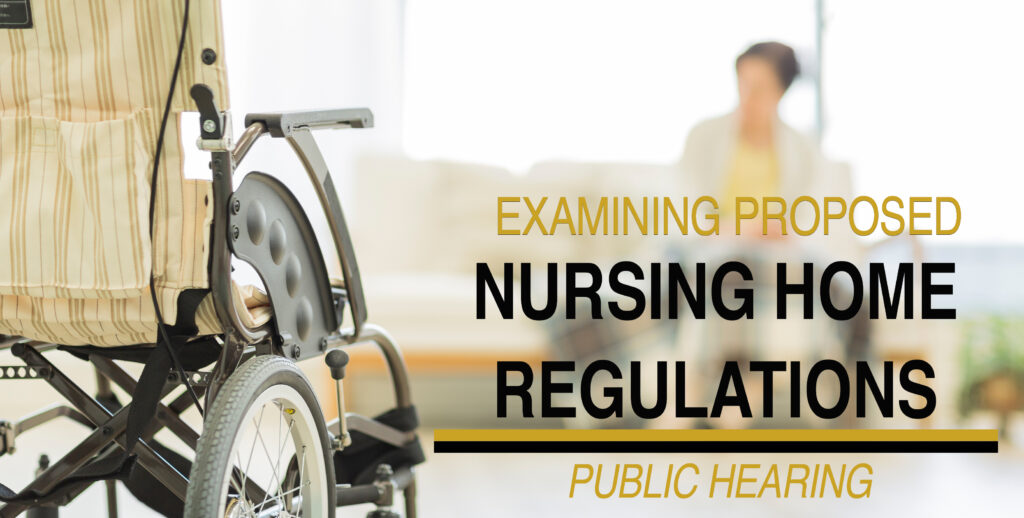 The Senate Health & Human Services Committee and the Aging & Youth Committee held a joint hearing to examine new regulations for long-term care nursing facilities being proposed by the Wolf Administration.
The committees brought together administration officials as well as industry experts and others to provide feedback on the proposed regulations, which the administration says is the first in a series of proposed changes that will be combined to create a final, comprehensive regulatory package.
You can view hearing video and written testimony here.
Fayette Senior Expo a Successful Affair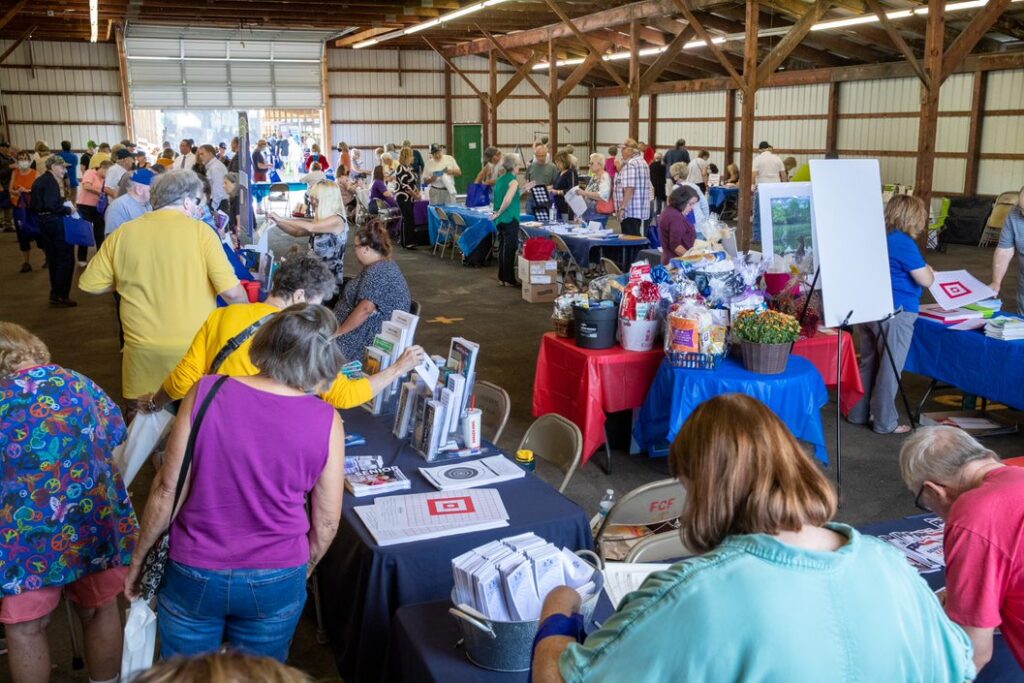 This year Representative Warner and I changed things up and held our Fayette Senior Expo at the Fayette County Fair. We had around 250 attendees get information from our offices, state and local agencies, and local non-profits. A big thank you to all the exhibitors who helped make this expo a success.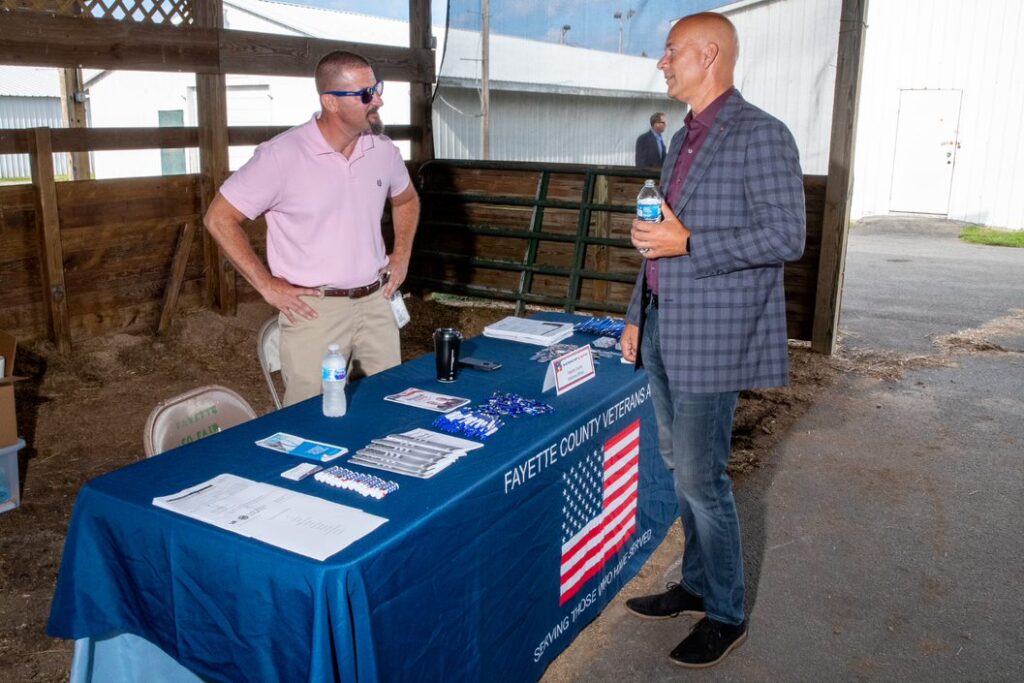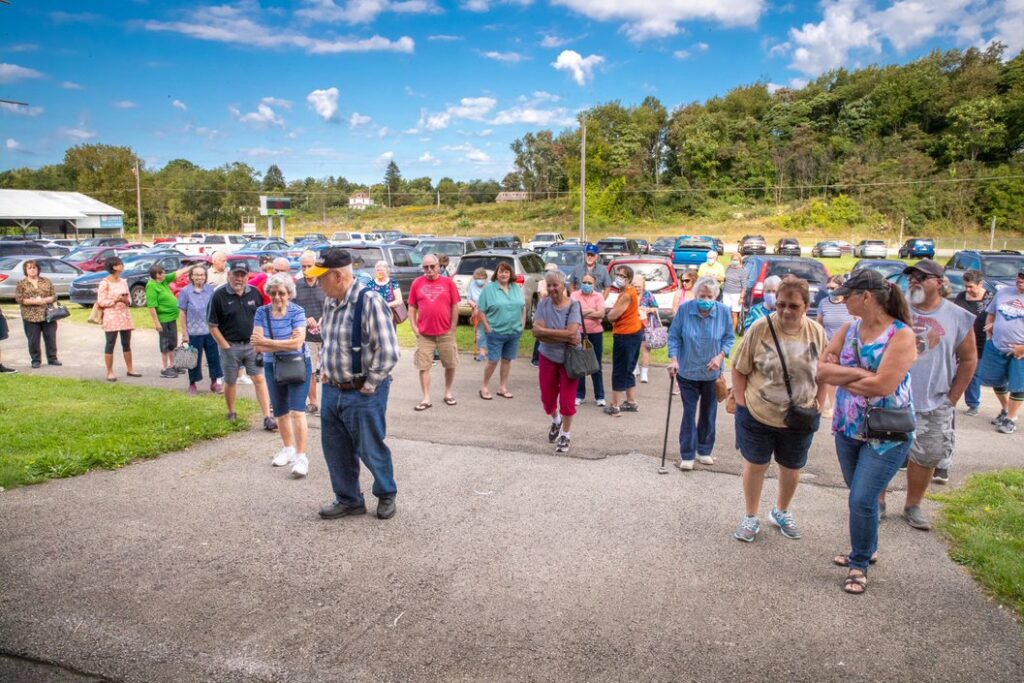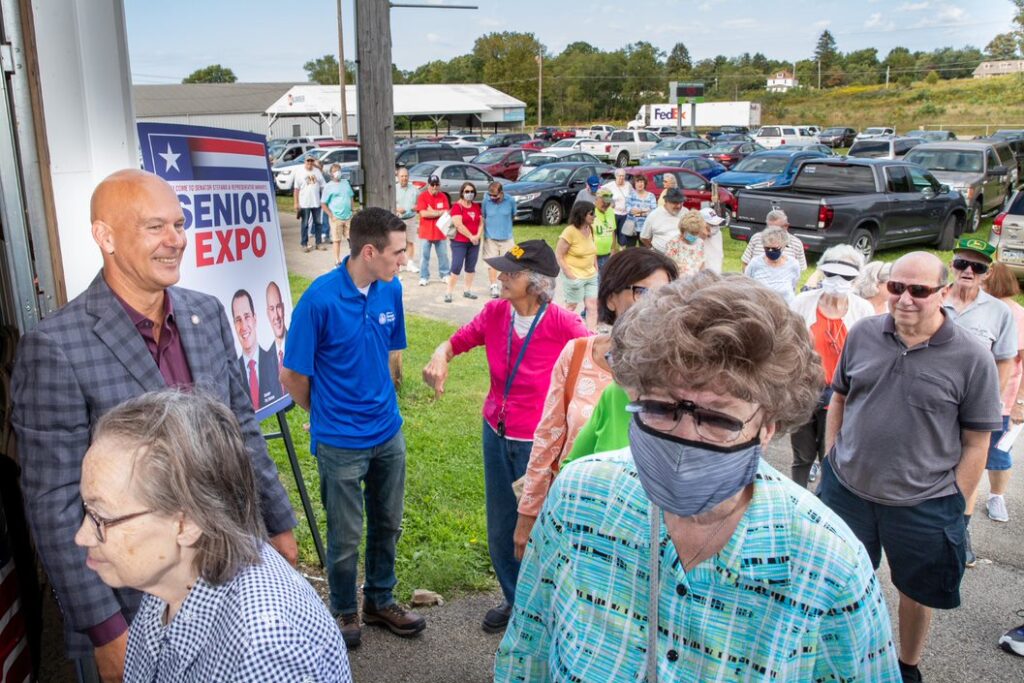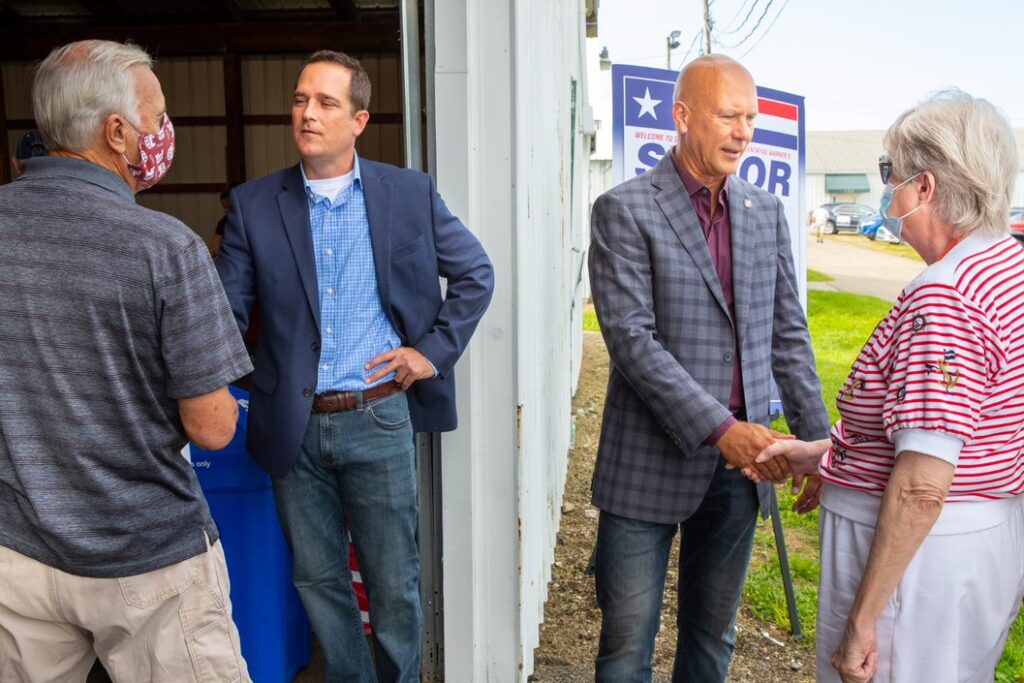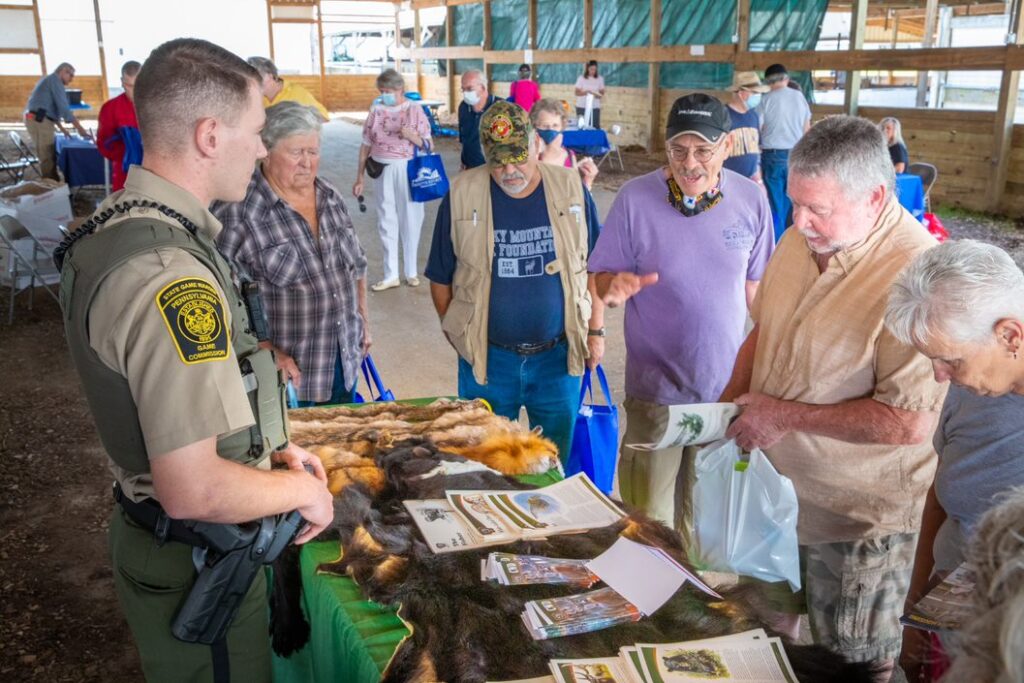 Scammers Continue to Exploit COVID-19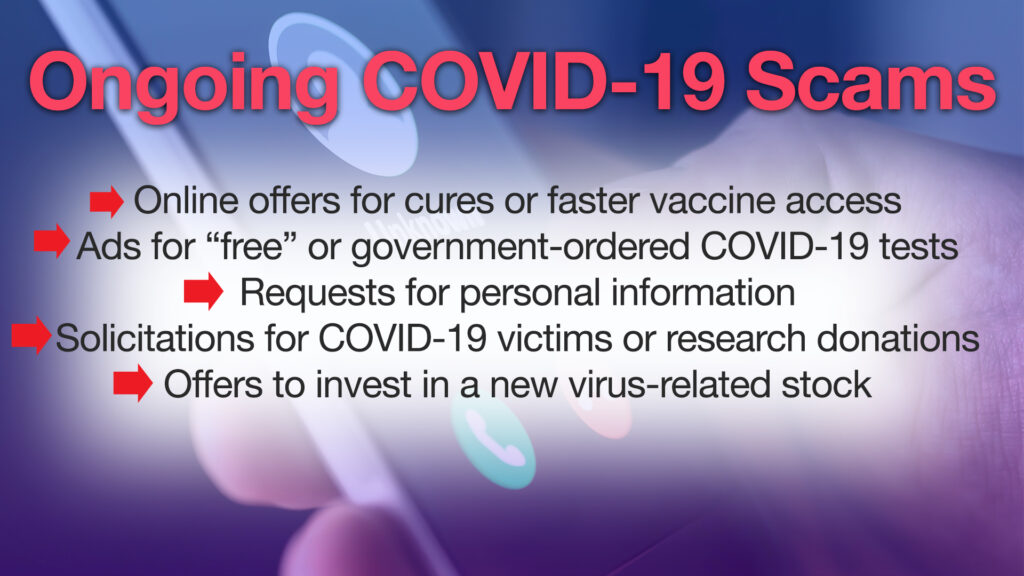 Since the start of the pandemic, fraudsters have been trying to exploit it for financial gain. The arrival of vaccines changed the nature of the scams but did not eliminate them.
The U.S. Department of Health and Human Services says consumers should be on the lookout for these signs of vaccine scams:
Requests that you pay out of pocket to receive a shot
Ads for vaccines in websites, social media posts, emails or phone calls
Marketers offering to sell or ship doses of COVID-19 vaccines
Other scams have sought to steal stimulus money, while the FBI says con artists advertise fake COVID-19 antibody tests in hopes of harvesting personal information they can use in identity theft or health insurance scams. AARP has the latest information on pandemic-related scams.
September is National Literacy Month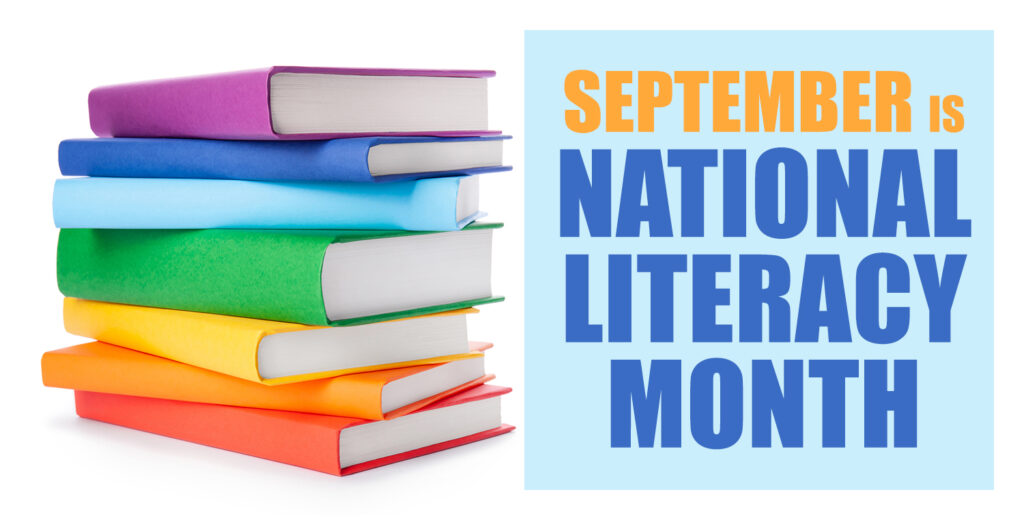 Children who learn good reading habits are more likely to develop a lifelong love of reading, which supports early writing and reading skills and builds their vocabulary. Here's to exploring the world through reading during National Literacy Month and year round.
Around the 32nd District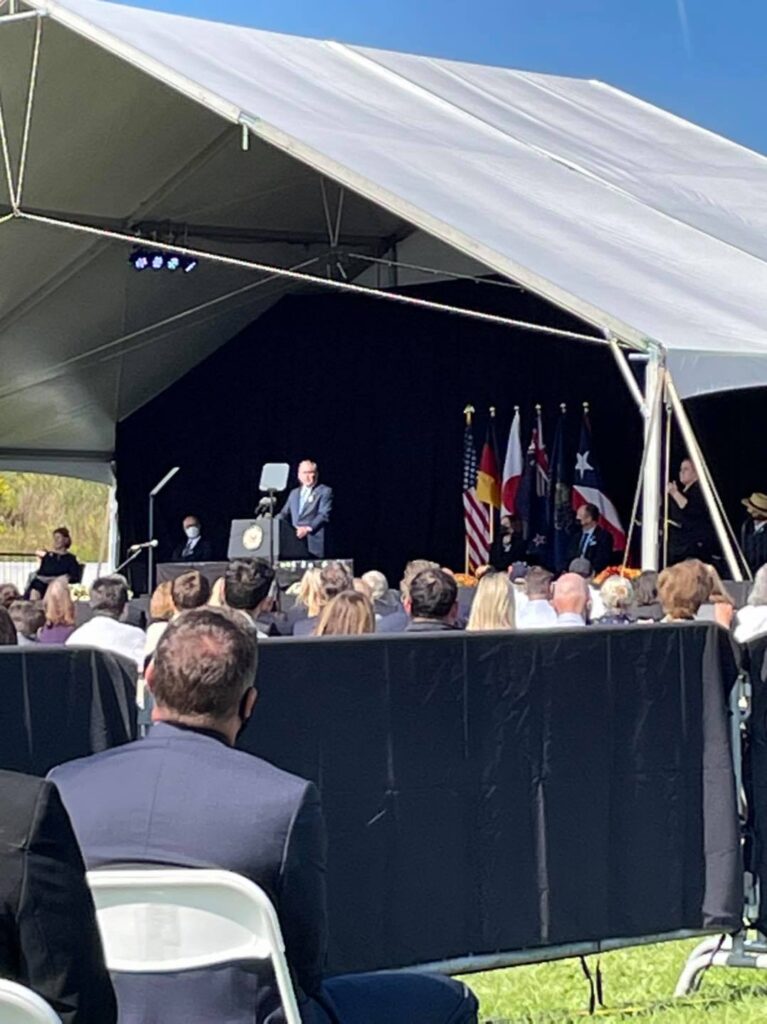 On September 11, 2021, we honored the 40 passengers and crew of Flight 93 who sacrificed their lives to save so many more in DC at the Capitol. Former President George Bush, along with former First Lady Laura Bush, gave an address reflecting on that fateful day 20 years ago. Gov. Wolf and Vice President Harris also gave addresses. God Bless all the families that lost loved ones that day, all our first responders who went into action fearlessly, military members who answered the call and were injured or killed in the line of duty to our nation and God Bless America.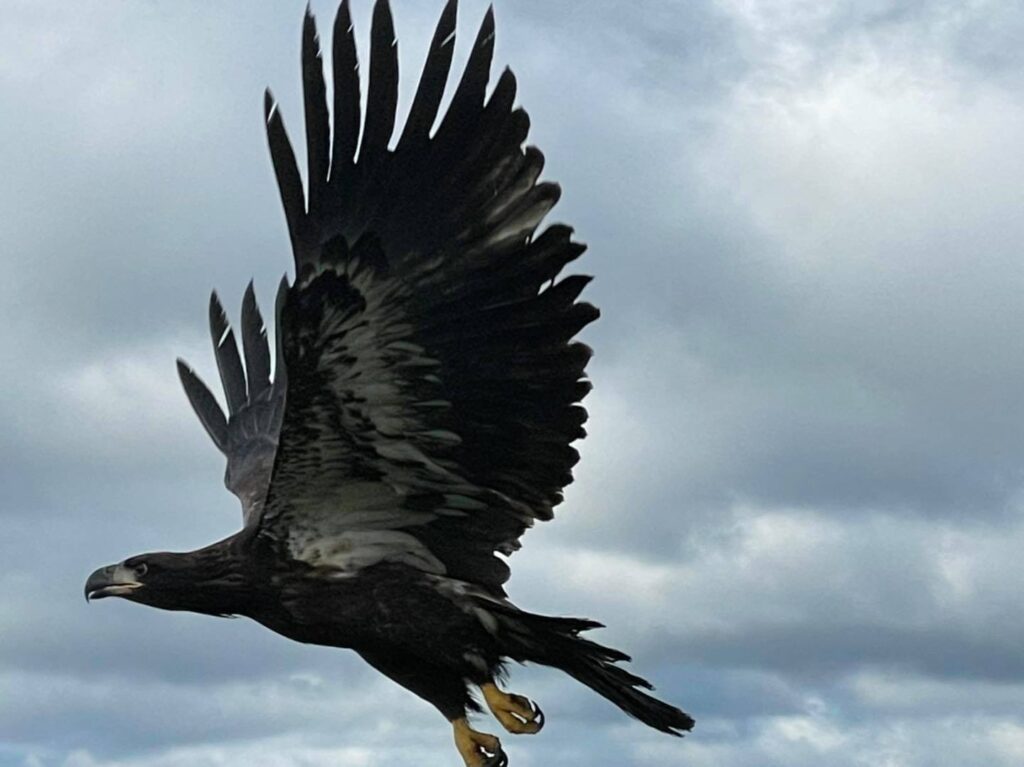 The Game Commission rededicated their State Game lands to Game Lands 93 in honor of Flight 93. Game Lands 93 is directly across Rt. 30 from the memorial. These 780 acres will protect and conserve the area closest to the memorial. Flight 93 passenger Richard Guadagno was a former biologist for the Commission and his family joined the dedication. A rescued, and nursed back to health, adolescent Eagle was also released at the ceremony as a special dedication to the family.
Grand Opening celebrations at the East Huntington Twp. Busy Beaver this morning. Great turnout as the first 150 people received a free $50 gift card. Joining me today was Reps. Eric Devanzo and Leslie Rossi along with the Busy Beaver CEO Joe Kallen, management and super staff of this store. The Southmoreland Marching band helped to create a festive atmosphere.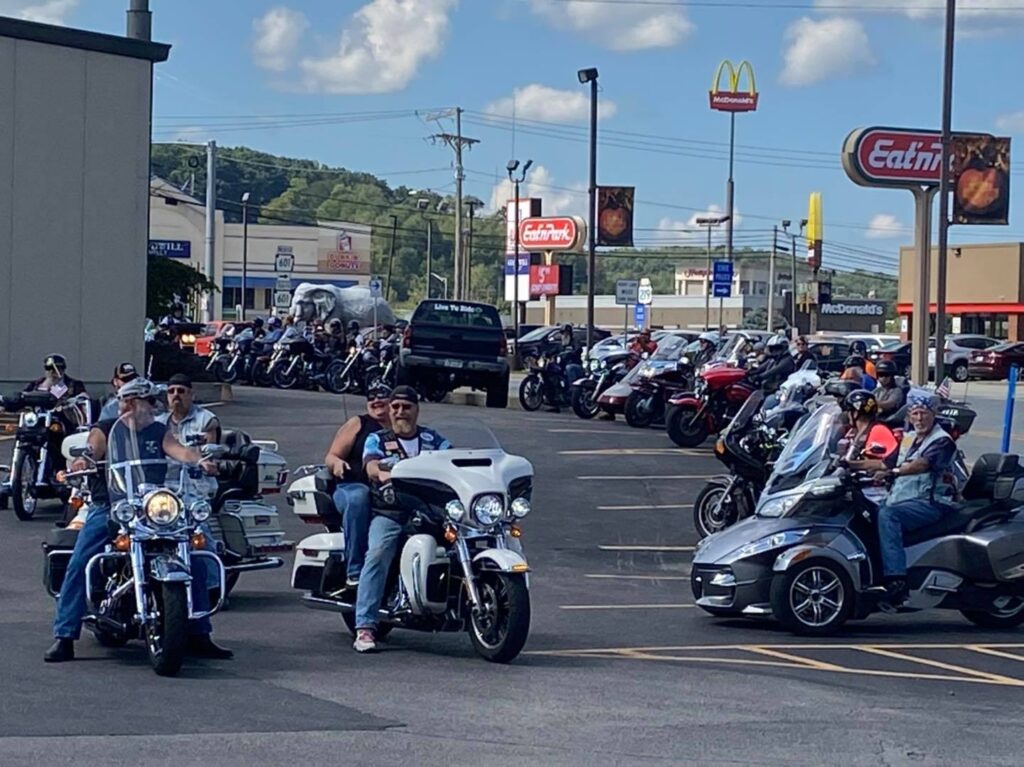 Today many A.B.A.T.E. from all over SW PA came to Highland Harley Davidson in Somerset to raise money for their many projects and celebrate the brave 40 on Flight 93. Their ride to the memorial celebrates and commemorates their brave sacrifice to save so many lives at the US Capitol.