Dear Friend,
Please find an update on what has been happening in Harrisburg and around the 32nd District below.
Pat Stefano

Fayette Senior Expo Next Week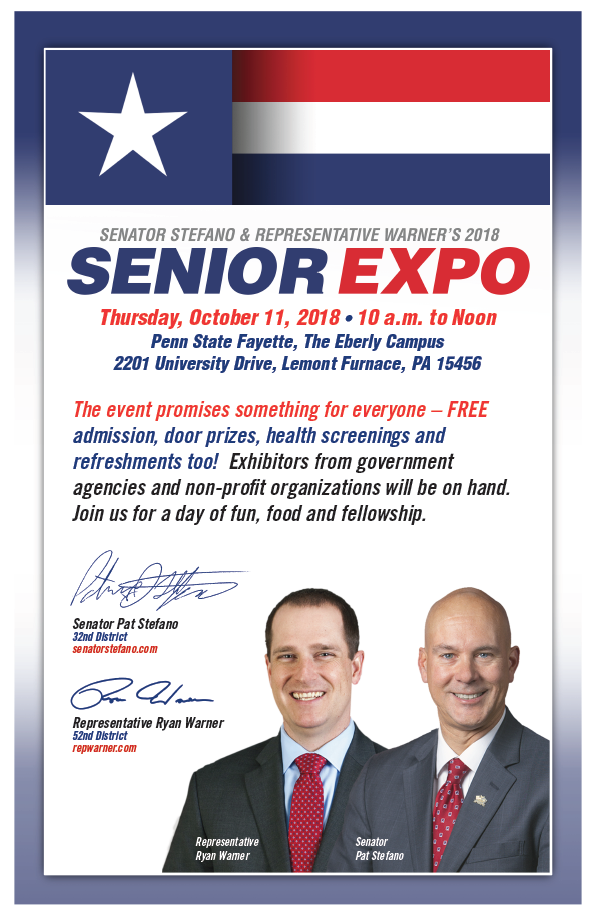 Rep. Ryan Warner and I will be hosting our annual Senior Expo on Thursday, Oct. 11, from 10 a.m. to noon, at Penn State Fayette, Eberly Campus Community Center Main Arena, located at 2201 University Drive, Lemont Furnace. All area senior citizens are welcome to attend.
"Every year we sponsor this expo to give area seniors the opportunity to see what local and state agencies can do for them," said Warner. "It is important that our seniors know that these entities have their best interests at heart."
Exhibitors from government agencies and nonprofit organizations will be on hand to give seniors information about how they can help in times of need.
"I look forward to this event each year as a way to connect seniors to the agencies that can serve them and to connect with the people of the district and hear their feedback on what is happening in Harrisburg," said Stefano.
This event is free to attend. Door prizes, health screenings and refreshments will also be offered at this expo.
Resolution Honoring the Good Samaritans in Uniontown
This week I took to the Senate floor to honor those who responded to the tragedy in Masontown, both law enforcement and ordinary citizens caught up in the situation. Hear my comments honoring these individuals before the Senate:
Senate Panel Approves Stefano Bill to Provide Reduced-Fee License Plate Registration to Vets
The Senate Transportation Committee today unanimously approved my legislation to provide military veterans with a reduced fee for license place registrations.
Disabled veterans in Pennsylvania current pay a reduced fee of $11 for license plate registrations, rather than the normal $37 charge. Senate Bill 1084 would extend that reduced fee to all military veterans.
After dedicating years of service defending our great nation, and commonwealth, our veterans deserve this benefit. It is the least we as a Commonwealth can do to honor their service and sacrifice.
The idea for this legislation came from a constituent who visited his Connellsville office. This is another example of an idea coming from the people of the 32nd District and working its way through the legislative process.
SB 3 Helps Business Open in Uniontown and Alleviate Pain
The other week, I had the opportunity to tour Maitri Medicals in Uniontown, a dispensary of Medical Marijuana established as a result of our passage of Senate Bill 3. One of the platforms for Senate Bill 3 was the possibility of getting away from opioids and therefore the opioid crisis for pain management.
This helps manage pain without taking an individual down the path of addiction. This is a plant provided for us, so why not harness its powers? Why take these harsh chemicals (opioids) when we have this natural resource?
For more information on this new business in our area and how it is helping ease pain and the scourge of opioid addiction in our area, please refer to this article that ran in the Herald-Standard.
Around the District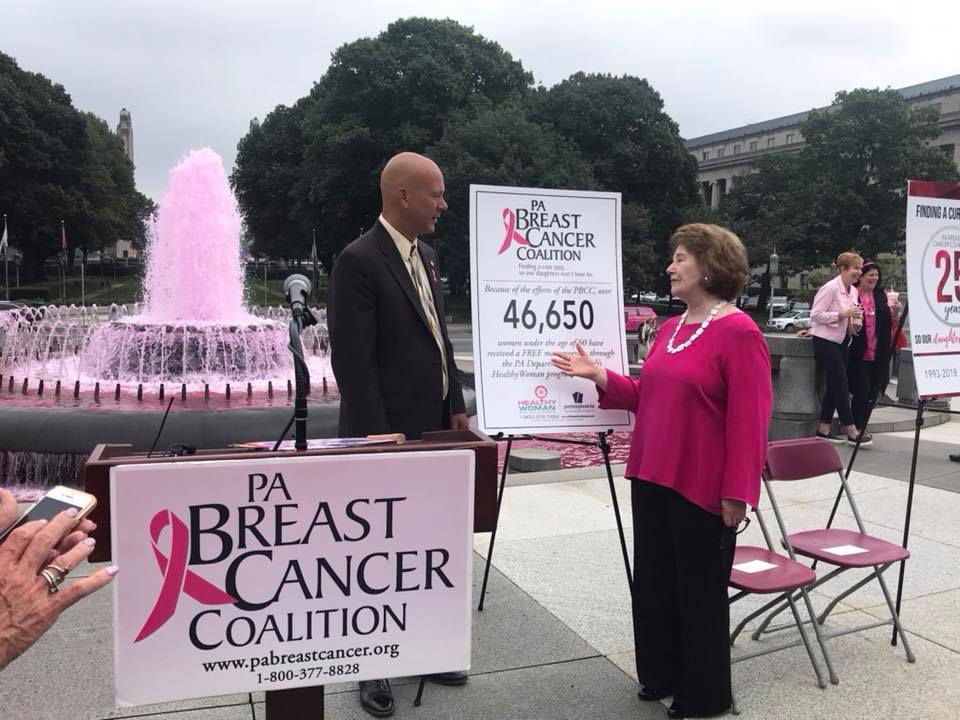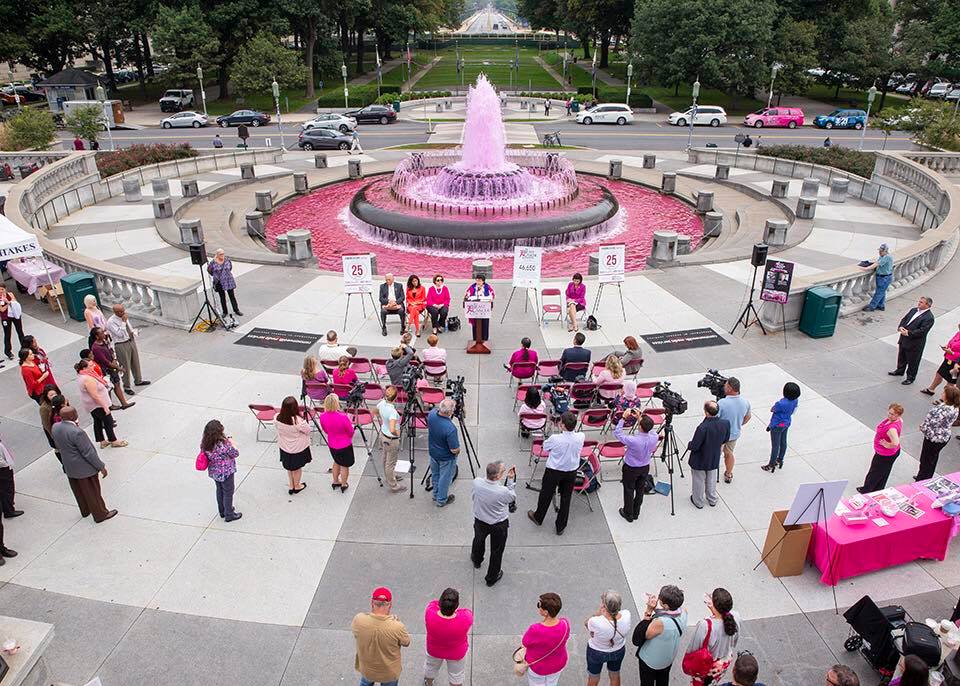 I took part in the kickoff for Breast Cancer Awareness month with the PA Breast Cancer Coalition in Harrisburg. Through their efforts over 46,000 women have received mammograms. Congratulations on your 25th Anniversary!!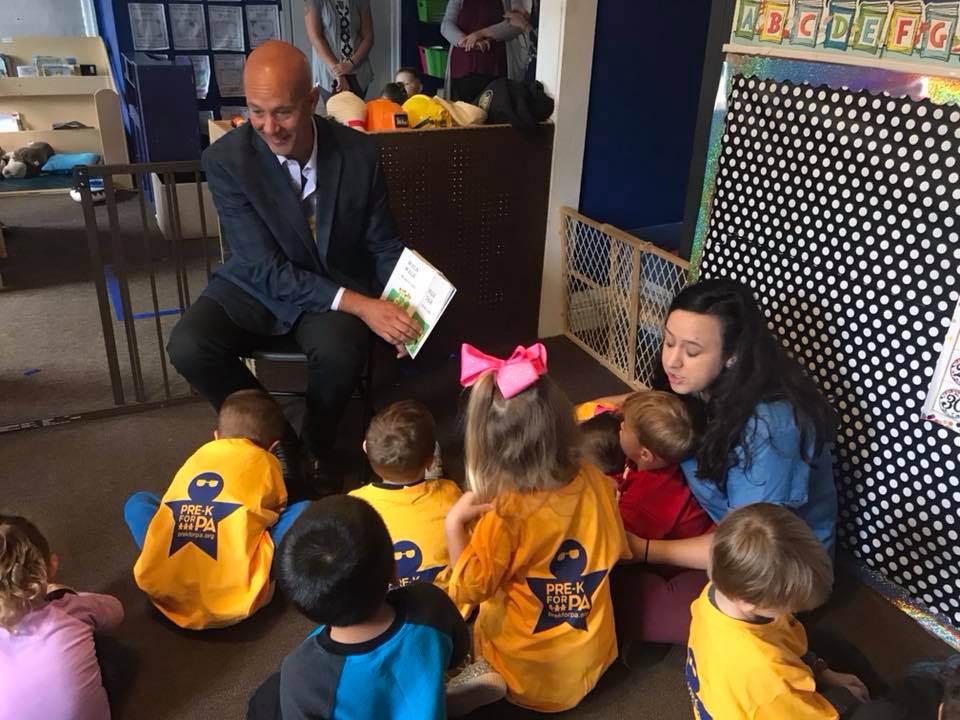 PA State Rep. Ryan Warner and I joined Sheriff James Custer at Pinky Toes in Connellsville for a roundtable on Pre-K Education which received a 25 million dollar increase in this year's state budget. Sheriff Custer was there representing Fight Crime: Invest in Kids which points out the long term benefits and the effects Pre-K education has in preventing crime. After the roundtable Ryan and I read some Dr Seuss to the kids!