In this Update:
OP-ED: Driving to a Better Economy by Funding Critical Transportation Projects
Limiting the Influence of Lobbyists and Political Consultants
PennDOT Invites Pennsylvanians to Share Feedback
Stefano Leads Senate Committee in Conversation About Protecting PA Communities
Hazard Mitigation Grant Program to Open Oct. 18
Celebrating Down Syndrome Awareness Month
Around the District
---
OP-ED: Driving to a Better Economy by Funding Critical Transportation Projects
Gov. Tom Wolf's Transportation Revenue Options Commission (TROC) recently unveiled a revenue generation plan that incited significant outrage from Pennsylvanians. The plan would implement a mileage-based user fee of 8.1 cents, double the cost of all vehicle registration fees, establish a $1.10 fee in all deliveries, and increase the cost to lease and rent a vehicle – among other initiatives that would cost people more.
It's no wonder Pennsylvanians weren't happy.
Their dissatisfaction made it clear that there has to be a better way to fund necessary transportation projects in the state. One of these important projects is U.S. Rt. 219, right in the 32nd District. By finally finishing the last bit of interstate from Johnstown to the Maryland border, both motorists and the state's commerce will benefit from improved infrastructure.
At a time when the state's economy is in desperate need of being energized, we especially need to prioritize important projects like Rt. 219 for completion all over the Commonwealth. Addressing the challenge of transportation funding is paramount.
My colleague, Sen. Wayne Langerholc (R-35), unveiled the DRIVE SMART Act, which stands for Delivering Reforms and Investments for Vehicle Efficiency and Supporting Motor carriers, Airports, Rails and trails and Transit agencies. It would reform and invest in the Commonwealth's roads and bridges, public transportation, airports, passenger rail and active transportation.
The comprehensive plan called for a portion of the American Rescue Plan Act to provide immediate relief for the design and construction of road and bridges, as well as to prioritize innovative federal financing instead of the TROC plan or the Pennsylvania Department of Transportation's bridge tolling initiative.
Sen. Langerholc is speaking with stakeholders and asking the public to provide feedback, which can be done online by clicking here.
The Senate Transportation Committee will hold more hearings to collect feedback on the DRIVE SMART Act and other ideas to reform and invest in the Commonwealth's multimodal transportation system.
Figuring out how to pay for substantial purchases, like transportation projects to drive us to a better economy, takes hard work, but we have to have these difficult conversations. It is critically important that we are the best financial stewards possible. Deciding the best way to reform and pay for Pennsylvania's multimodal transportation system is a task I take extremely seriously.
Pennsylvanians deserve a strong transportation infrastructure to drive the state's economy to new places – not deteriorating roads and bridges that discourage employers from setting up shop in the Commonwealth. With careful consideration, and compromise, we will be able to pave the way for a brighter future for all.
Limiting the Influence of Lobbyists and Political Consultants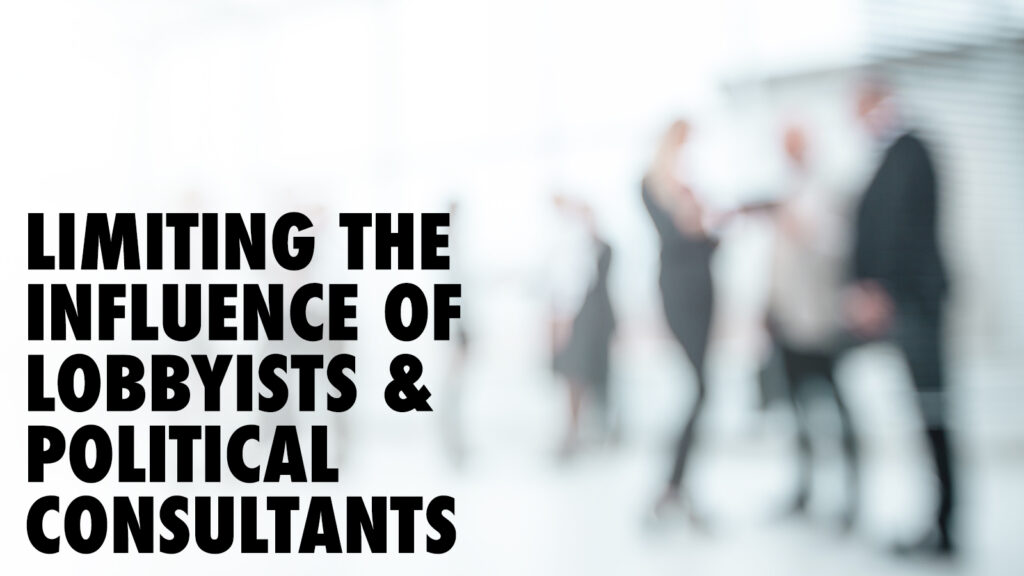 This week, Senate Republicans introduced a package of bills that would subject lobbyists and political consultants to new transparency and ethical standards to limit their level of influence in state government.
Senate Bill 801, sponsored by Sen. Bob Mensch (R-Montgomery), would require lobbyists to register any clients seeking state financial assistance or grants and prohibit kick-backs and inducements for referrals or performance bonuses for a successful application for taxpayer-funded grants.
Senate Bill 802, sponsored by Sen. Kristin Phillips-Hill (R-York), would prohibit any state entity from hiring an outside lobbyist or political consultant to lobby any branch of government. The bill would also prohibit former lobbyists who become employees of the General Assembly from being lobbied by their previous colleagues for one year after separation from employment. This would prevent the revolving door of individuals leaving a lobbying firm to join the legislature and immediately being influenced by their former coworkers.
Senate Bill 803, sponsored by Sen. Lisa Baker (R-Luzerne), would prevent lobbyists from also being registered as political consultants and would prohibit a political consultant from lobbying a state official who was a client for the remainder of the term for which consulting services were provided.
Senate Bill 804, sponsored by Sen. Tommy Tomlinson (R-Bucks), would require all registered lobbyists to complete mandatory annual ethics training developed by the Department of State.
PennDOT Invites Pennsylvanians to Share Feedback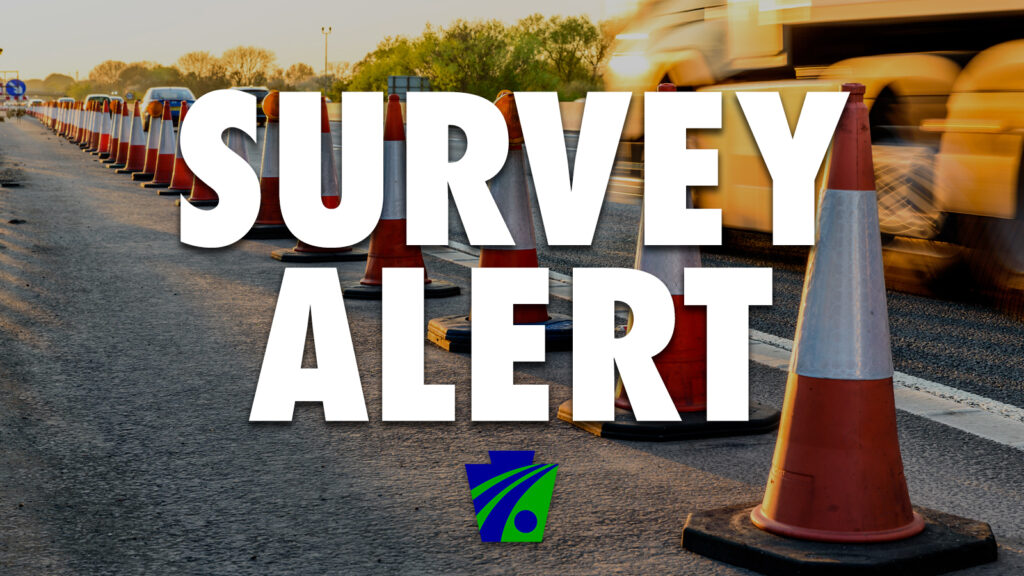 The Pennsylvania Department of Transportation (PennDOT) is inviting the public to share construction and maintenance services feedback via an online survey through Oct. 26.
The 20-question survey asks how they receive PennDOT roadway information and how often PennDOT meets or exceeds expectations in construction and maintenance activities.
Respondents are also asked about experiences with reporting concerns to the department, and whether or how they use the state's 511PA traveler information services, which provide information about the condition of more than 40,000 roadway miles in Pennsylvania online at www.511pa.com.
Stefano Leads Senate Committee in Conversation About Protecting PA Communities
As the chair of the Senate Veterans Affairs and Emergency Preparedness Committee, I hosted a public hearing on legislation to allow counties to create countywide public safety authorities for firefighting and/or emergency medical services (EMS).
Rather than replacing volunteer and career fire and EMS companies, authorities would exist to support them and their work with the passage of Senate Bill 698. The bill is designed to further the work of the Senate Resolution 6 Commission. The commission, which was established by Senate Resolution 6 of 2017, was tasked with making recommendations about how to avert a crisis in the delivery of fire and emergency medical services in Pennsylvania.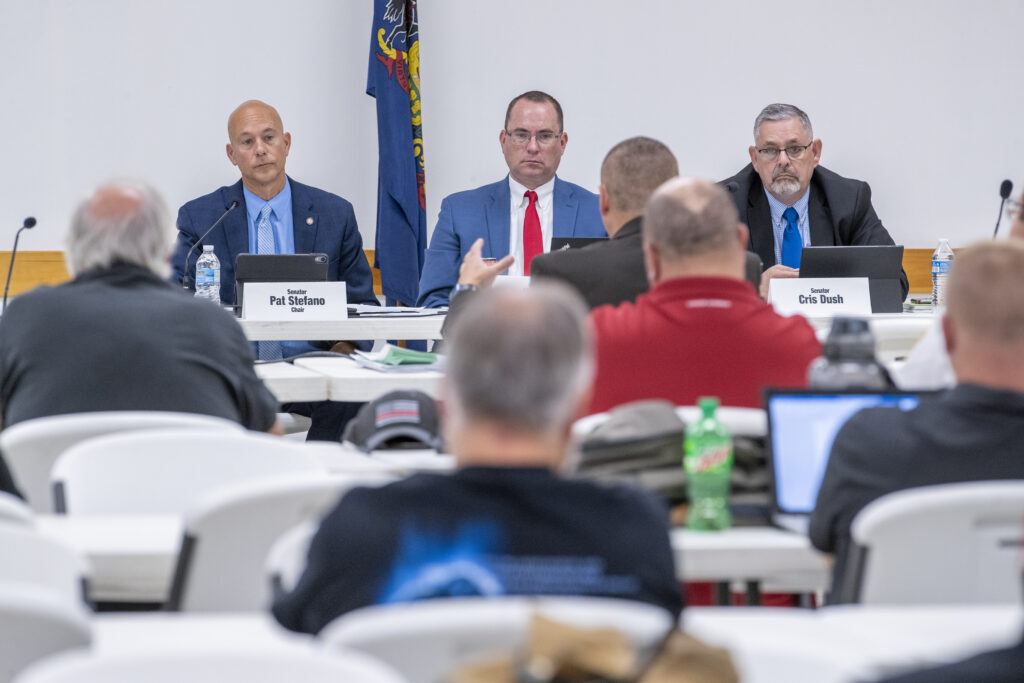 At a Senate Veterans Affairs and Emergency Preparedness Committee hearing hosted by Sen. Pat Stefano (R-32), committee members heard from people representing local governments, fire and emergency medical services about how to most effectively preserve access to life-saving care for all Pennsylvanians. From left: Sen. Stefano; Nathan Silcox, majority committee director; and Sen. Cris Dush (R-25).
Many fire and EMS companies and communities know that regionalization provides an opportunity to provide better services in perpetuity, but struggle to find ways to get around the legal obstacles that our current statutory framework inadvertently creates. The bill would give PA's fire and EMS companies the option to organize regionally if they choose, which will best meet the needs of our diverse communities.
This sentiment was echoed by testifiers during the hearing, including Sen. Tim Kearney (D-26), "This approach allows county communities to decide what kind of organization is right for them, if any. Instead of a one size fits all model, each region will have the choice to design the specific function and purpose of a public safety authority. . . We want this to be a flexible tool that can be customized to a community's needs."
While the bill does not authorize a public safety authority to take over existing companies, concern was raised that it may happen despite that not being the intention.
Jessica Sorge, the EMS chief and executive director of Hollidaysburg American Legion Ambulance questioned the impact it may have on the community in her written testimony.
"Eliminating competition will significantly decrease the health and safety of the community. There would be no reason to improve and compete when you are the only game in town. As we constantly observe, creating a medical monopoly decreases/eliminates competition, drives up medical prices and operational costs, and decreases patient care and response times," she said.
The committee will take testimony from the hearing into consideration when the legislation is voted.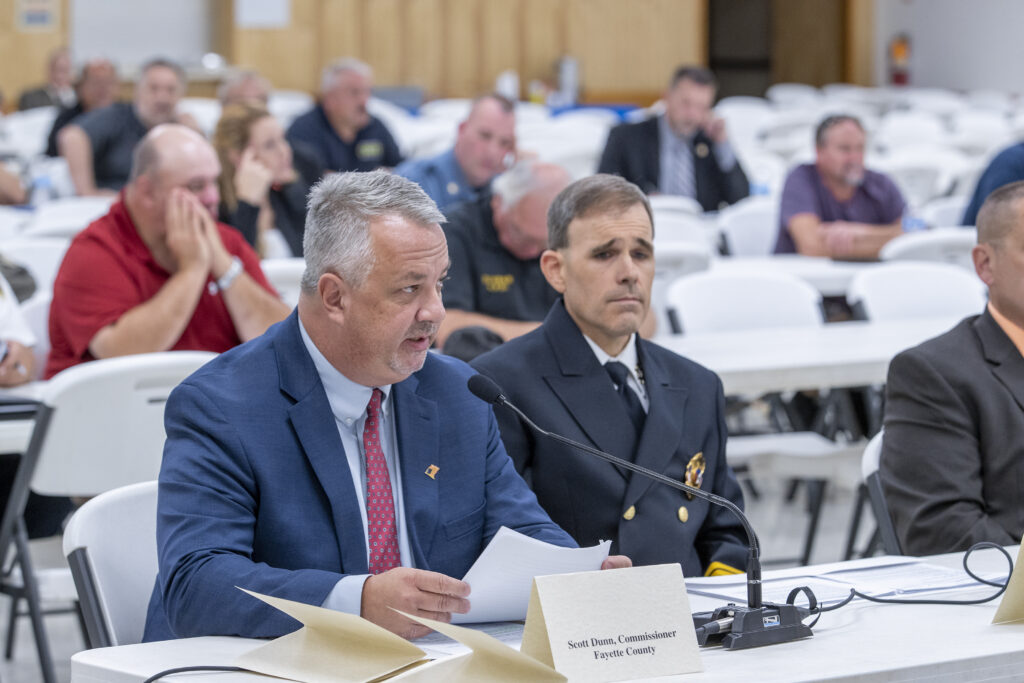 Fayette County Commissioner Scott Dunn gives testimony while Somerset County Emergency Services Director Joel Landis looks on.
Hazard Mitigation Grant Program to Open Oct. 18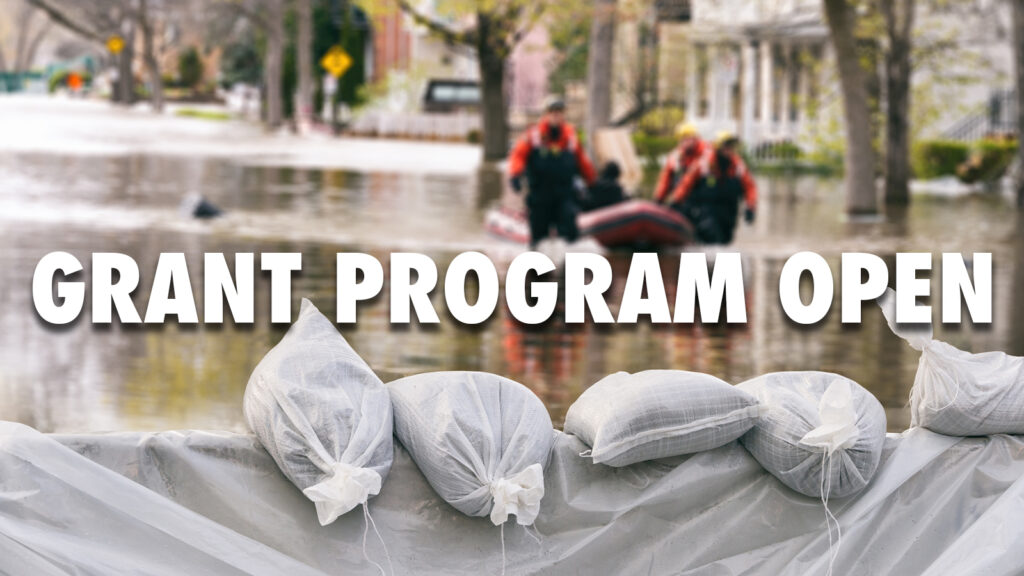 The Federal Emergency Management Agency's (FEMA) Hazard Mitigation Grant Program, which promotes funding for mitigation measures that reduce or eliminate long-term risk to people and property for future disasters, will open on Monday, Oct. 18.
State agencies, federally recognized tribes, local governments/communities and private nonprofit organizations are eligible to develop mitigation project sub-applications to submit to their state, territory or tribal government. States, territories and tribes are then responsible for selecting the sub-applications that align with their mitigation priorities and submit them in an application to FEMA.
FEMA will conduct a final eligibility review of all sub-applications to ensure compliance with federal regulations.
Click here for more information.
Celebrating Down Syndrome Awareness Month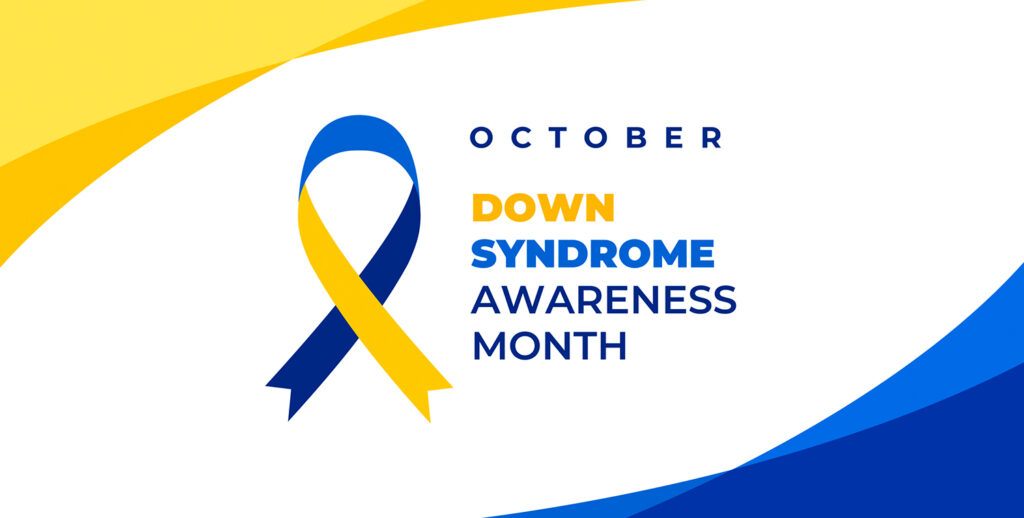 About one in 700 babies in the U.S. is born with Down syndrome each year – or about 6,000.
Down Syndrome Awareness Month serves to remind us that people with Down syndrome can live full, rich lives. A loving, stimulating home environment and the right health care enable people with Down syndrome to excel and enlighten.
Around the District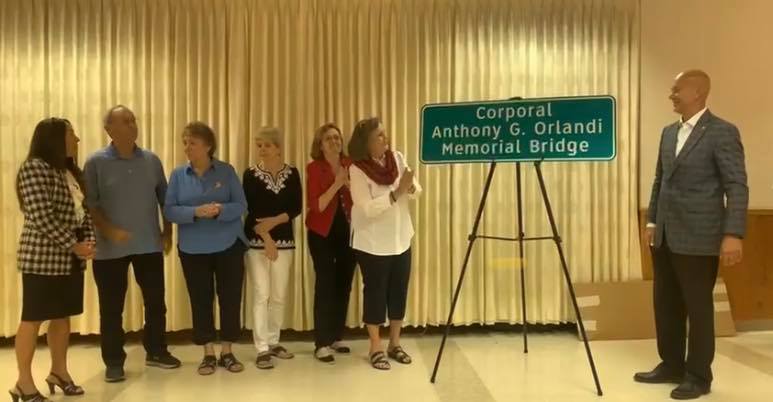 Cpl. Anthony Orlandi, from Somerset County, fought in the Korean War. In the defense of this nation, he gave the ultimate sacrifice in 1952. His family is still waiting for him to be found so he could come back home. A Route 219 Bridge near the 601 Exit for Davidsville was today marked in his honor. Special thanks to Ally in my office, Tom Prestash from PennDOT, and PA State Rep. Carl Walker Metzgar for their help in getting the plans together and getting the legislation through.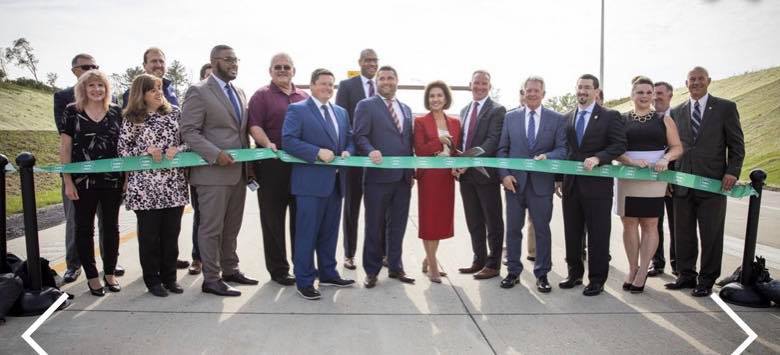 The PA Turnpike's Southern Beltway (576) is finished, opening Friday, Oct. 15 with an official ribbon cutting today. This major project is part of the entire route that will eventually connect Rt 68 in Morgantown to the Pittsburgh airport. This project was hard work, but great job by the turnpike team, contractors and consultants for consistently working out the problems and completing the roadway on time.