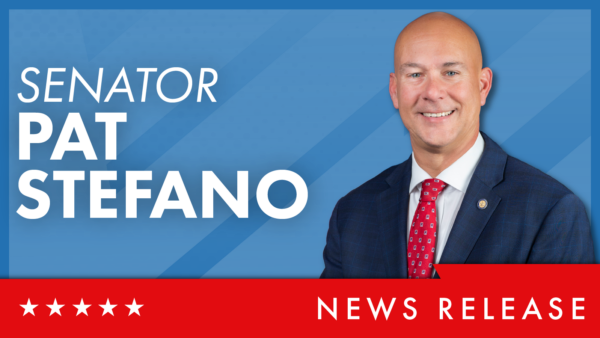 HARRISBURG – Sen. Pat Stefano (R-32) was assigned to serve on seven standing Senate committees during the 2023-24 legislative session: Consumer Protection and Professional Licensure as chair; Transportation as vice chair; Aging and Youth; Community, Economic and Recreational Development; Health and Human Services; State Government and Appropriations.
"My goal when I was elected to the Senate was to work to push Pennsylvania to the top of the lists in this country for growth, efficiency and vitality. The chairmanship of the Consumer Protection and Professional Licensure Committee will enable me to accelerate this goal as we focus on legislation to make Pennsylvania a better place to live and work," Stefano said.
The committees provide legislative oversight and help shape the language in bills that fall under their areas of responsibility.
The Consumer Protection and Professional Licensure Committee protects the health and safety of the public by handling all legislation, rules and regulations on consumer affairs, regulated public utility services and the 29 professional and occupational licensing boards in Pennsylvania. It also oversees numerous state boards, authorities and commissions designed to uphold necessary standards of professional conduct.
The Transportation Committee oversees all operations related to the Commonwealth's multimodal transportation system, including legislation and policy on roads and bridges, public transportation, railroads, airports and ports.
The Aging and Youth Committee reviews legislation that affects the programs and services dedicated to senior citizens and younger Pennsylvanians. The committee also oversees the state Department of Aging.
The Community, Economic and Recreational Development Committee works closely with the Department of Community and Economic Development on issues pertaining to the state's various grant and loan programs to support business growth and development.
The Health and Human Services Committee is responsible for legislative and policy priorities impacting public health, human services, the state's Medical Assistance program, substance use disorders and addiction treatment options, mental and behavioral health services and rural health issues.
The State Government Committee has broad oversight over the executive branch, including the Office of the Governor, the Departments of State and General Services, as well as the Civil Service, Historical and Museum, and State Ethics Commissions. It is also responsible for developing and approving legislation relating to campaigns and elections, ethics and transparency in state government, constitutional amendments, and state procurement and land sales.
The Appropriations Committee reviews all legislation for its fiscal impact and plays a crucial role in negotiating and developing the state budget. Each year, it holds a series of public hearings with leaders of state departments and agencies to study the governor's budget proposal and ensure taxpayer dollars are being utilized properly.
CONTACT: Jake Gery