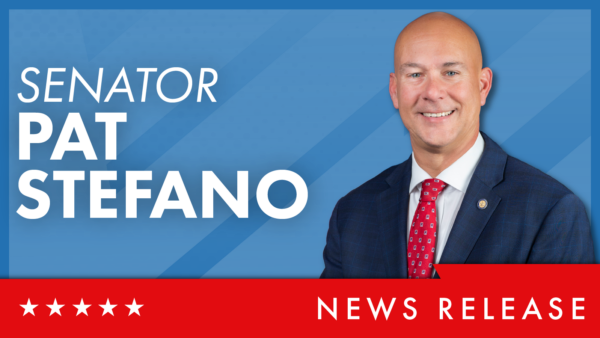 HARRISBURG – Sen. Pat Stefano (R-32) today announced $1.7 million in Pennsylvania Infrastructure Investment Authority (PENNVEST) funding for two area water quality projects.
"Access to clean water is a critical component of healthy communities, and it's great to see these funds being awarded locally for projects that support improved water quality," Stefano said. "Supporting our farmers and keeping our waterways clean can go hand in hand with the right resources."
The Somerset County Conservation District will receive a $936,681 grant to reduce manure and stormwater runoff at a farm in Summit Township, Somerset County. The project will install a circular manure storage structure, sufficient to store manure, washwater, and bedding from the herd for up to six months, to eliminate the impacts associated with overflow and runoff to Blue Lick Creek. The project will also eliminate sedimentation and nutrient runoff from feeding areas and field lanes through utilization of a new roofed heavy-use area and manure-stacking area during the winter months, as well as stabilization and resurfacing of silage pads and field lanes.
When the project is completed, approximately 6,267 pounds of sediment, 5,794 pounds of nitrogen, and 2,511 pounds of phosphorus will be eliminated annually from Blue Lick Creek.
The Cambria Somerset Authority will receive a $750,000 low-interest loan to improve drinking water quality. A riveted-steel line that provides raw water to two major water suppliers, one of which is Somerset County, has experienced numerous leaks. This project will install pipe within the faulty one to eliminate frequent repairs in two locations in Foustwell Tunnel under the Stonycreek River.
PENNVEST is an independent agency of the commonwealth providing financial assistance to fund construction of drinking water, sewer and stormwater projects in communities throughout Pennsylvania.
CONTACT: Jake Gery