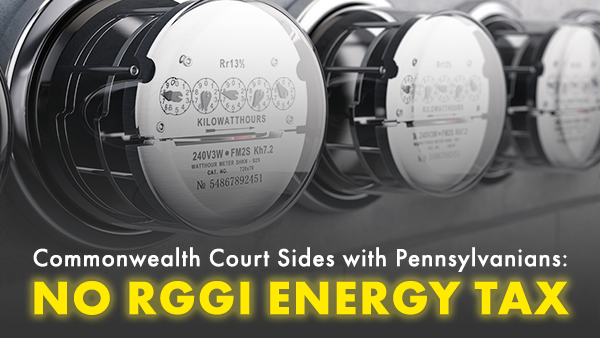 HARRISBURG – Sen. Pat Stefano (R-32) commends the Commonwealth Court for ruling against imposing the Regional Greenhouse Gas Initiative (RGGI) energy tax, which would have raised Pennsylvanians' electricity bills.
The ruling supported the Senate Republican perspective that RGGI is an energy tax. It says: "Stated simply, to pass constitutional muster, the Commonwealth's participation in RGGI may only be achieved through legislation duly enacted by the Pennsylvania General Assembly."
"As the ruling affirms, RGGI is a tax on energy. A tax, in any form, should not be enacted based solely on the decision of the executive branch, but rather through the legislative process of the General Assembly. Our system relies on the balance of power, and today's ruling underscores the importance of collaboration across governing bodies," Stefano said.
Senate Republicans continue to focus on efforts to ensure there is sufficient power to meet the demands of customers while avoiding risks of blackouts, restrictions on energy usage and increased prices.
CONTACT: Amanda Cuteri, 717-787-7175