Dear Friend,
Please find an update on what has been happening in Harrisburg and around the 32nd District below.
Pat Stefano

Looking Back on a Successful 2018 in the 32nd District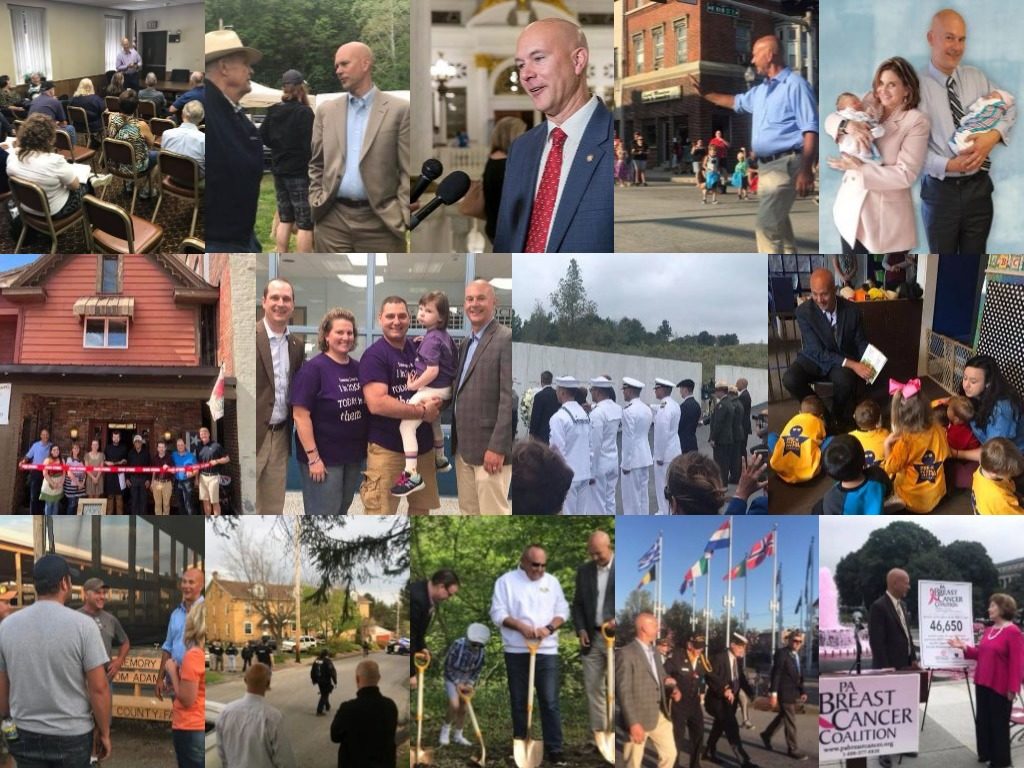 2018 closes out my first term as your Pennsylvania Senator and in many ways it has been the most successful of my four years of service. Let's take a look back at our accomplishments in 2018 as we look forward to a prosperous 2019.
Major Tool in Fight Against Blight Signed into Law
This year, the Governor signed into law my bill, Senate Bill 667, which would grant redevelopment authorities the same powers currently allotted to land banks through the Pennsylvania Land Bank Act, enabling them to take an active role in rehabilitating blighted properties and neighborhoods.
This bill would grant redevelopment authorities the same powers as land banks, allowing them to acquire tax delinquent properties at a judicial sale without competitive bidding. The legislation would also enable redevelopment authorities to discharge tax liens on blighted properties, and to share up to 50% percent of the real property taxes for five years after conveyance of authority-owned property. It would also eliminate the need to form an entirely new entity in these municipalities, which can be redundant and cost-prohibitive, given the lack of resources and funding for these initiatives.
Blighted, abandoned properties pose a danger to the public, increase crime rates and reduce property values. This bill will offer another resource for municipalities with active redevelopment authorities to use in eliminating blight, rehabilitating properties and improving neighborhoods and communities while saving them money and avoiding costly and timely duplication of services.
Both Somerset and Fayette Counties have enacted ordinances to take advantage of this authority.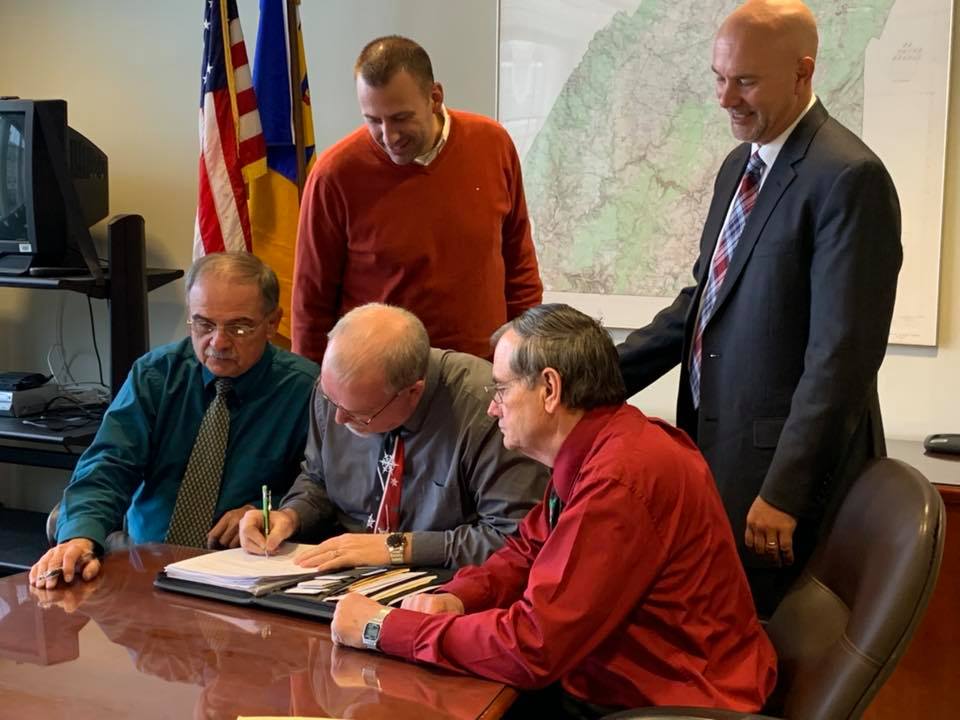 Bill Passed to Extend Protections to Government Entities, Businesses Victimized by Crime
Legislation I sponsored with my colleague Senator Lisa Boscola (D-18) that would allow governments, organizations and businesses to collect restitution if they're victims of a crime was signed into law on Oct. 24, 2018
Senate Bill 897 closes a current loophole in state law that defines a victim specifically as an individual who has suffered physical or mental injury, death or the loss of earnings. As a result of that limited definition, a recent Supreme Court ruling found that governmental entities and businesses are not eligible for reimbursement when they are victimized and suffer losses.
Senator Lisa Boscola and I worked hard, in a bipartisan manner, to ensure these crime victims have access to restitution. She and I have both seen in our districts what can happen when local agencies, non-profits and municipalities are the victims of a crime. We could not allow taxpayers to have to bear the financial responsibility of the criminal.
Route 219 open to Meyersdale
In November, the new 11-mile section of Route 219 in Somerset County opened bringing increasing safety, efficient travel, and economic development. The new roadway section, which officially opened November 21, not only creates a safer connection between Somerset and Meyersdale for most travelers, but will help larger truck traffic navigate the Somerset corridor.
The opening of this road, and the completion of Route 219 to Maryland, will facilitate economic development by connecting the area to major highways opening other markets to Somerset, spurring untold economic development here in the county, and reducing such heavy truck traffic through communities seeing increased accidents like Salisbury and Wellersburg.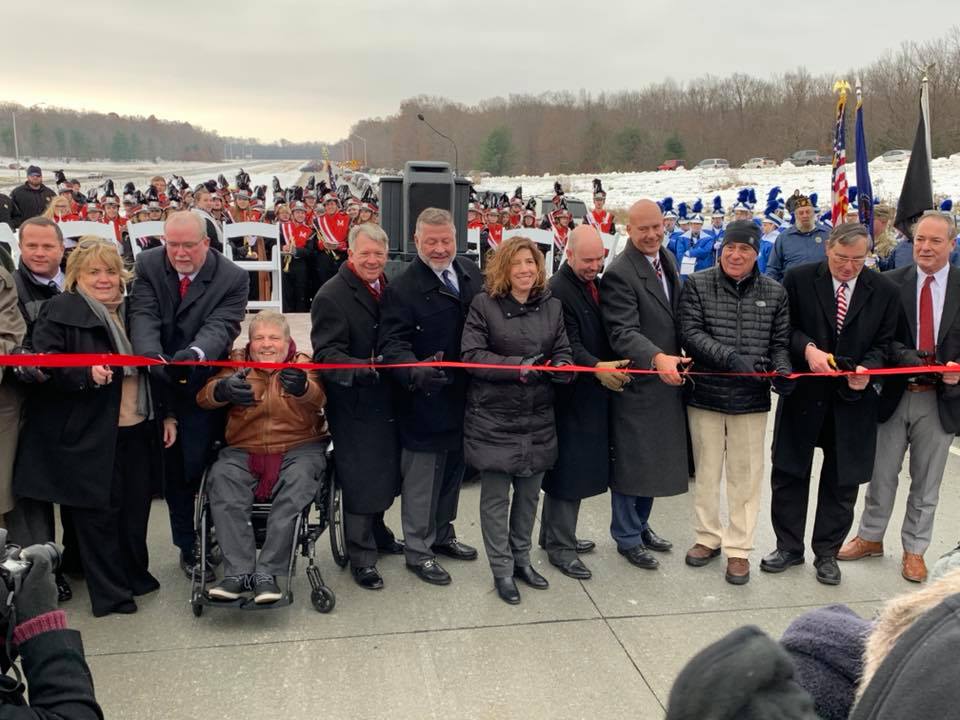 1000 Jobs to be Created
In August, the Redevelopment Authority of the County of Fayette has been awarded a $500,000 state grant to create a new business park in North Union Twp.​ The centrally located park will host more than 45 businesses and is expected to create more than 1,000 jobs for area residents when complete.​
The establishment of a business park here in Fayette County is a huge economic boost for our county, and it will help to bring even more jobs to our area as the companies that locate here continue to expand and grow. Job-creation and economic development have been my top priority for this area, and I'm pleased that this project was chosen to receive funding. I appreciate all the work on the local level that was done to make this happen as well.
The state funding comes from the Redevelopment Assistance Capitol Program (RACP) program. RACP is administered by the Office of the Budget for the acquisition and construction of regional economic, cultural, civic, recreational and historical improvement projects.
Coal Cleaning Plant to be Built Due to State Grant
A project to create a coal cleaning plant and rail loop in Somerset County, creating more than 280 jobs, was awarded $2 million in state funding in August.
The project will create a full functioning coal cleaning plant accessible by rail in Shade Township. When completed, the plant will be run by LCT Energy, with coal being sent directly to market. The funding will go toward the construction of the plant and 3.5 miles of rail. Most important to me is that this creates new family sustaining jobs in the coal industry and continues coal's resurgence in our economy. The project will create an estimated 183 temporary construction jobs and at least 100 permanent jobs when finished, totaling 283 jobs. With Somerset County having such a high unemployment rate, this project will make a significant impact to the area.
The total cost of the project is $15.4 million. The $2 million in state funding comes from the Redevelopment Assistance Capitol Program (RACP) program. RACP is administered by the Office of the Budget for the acquisition and construction of regional economic, cultural, civic, recreational and historical improvement projects.
Spending Time with the 32nd District
Every year, I have the privilege to travel to every corner of this district to hear what the people of the 32nd District have to say about the goings on in Harrisburg. I also host multiple events over the course of the year where I meet with constituents.
My Senior Expos in Fayette and Somerset counties allow me to visit with seniors and provide them with resources that may help them navigate their daily lives with a little more ease and comfort. My Veterans' Breakfast allows me to pay tribute to the brave men and women of the district and hear their unique struggles.
My "Senator for a Day" programs allow me to hear from our younger constituents and gives high school juniors and seniors an opportunity to see how our state government functions. And my "Coffee and Conversation" events allow community members from the eleven municipalities I visited this year an opportunity to ask me whatever issues facing the commonwealth they are most concerned about.
The conversations range from property taxes to education to jobs to opioids and to all the other concerns that daily interrupt our lives. I value these opportunities to meet with constituents and hope to see you at one of these events next year.
"Support, Obey, Defend"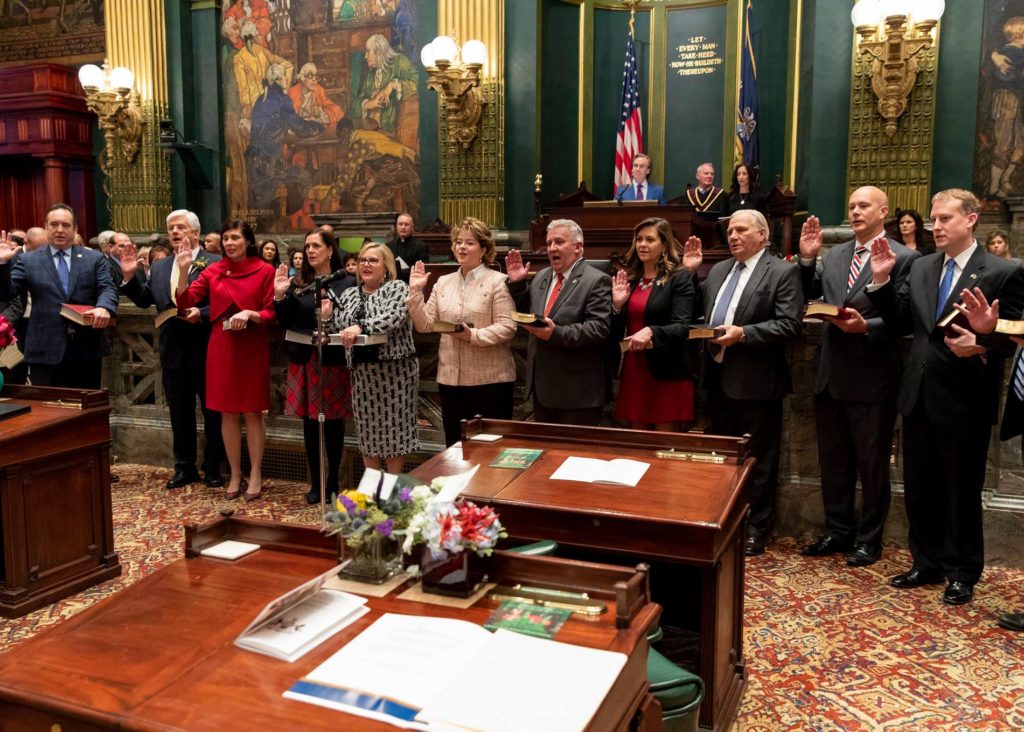 On January 1, I was sworn in for a second term as State Senator of the 32nd District. In our oath, we swear to "…support, obey and defend the Constitution of the United States and the Constitution of this Commonwealth and that I will discharge the duties of my office with fidelity." I look forward to upholding that oath to you in 2019 and in the years to come.