In this Update:
Stefano Bill Would Enhance Pennsylvania's EMS System
Senate Passes Package to Strengthen Cybersecurity, Protect Victims of Data Breaches
Federal Government Launches Website to Provide Home COVID Tests
Transition to 5G Service Will Cause 3G Cell Phones to Stop Operating in 2022
Tax Form Arriving Soon for Pennsylvanians Who Claimed Unemployment Benefits in 2021
Applications Being Accepted for PennDOT Summer Employment Program
Funding Workshop Scheduled for First Responders
Around the District
---
Stefano Bill Would Enhance Pennsylvania's EMS System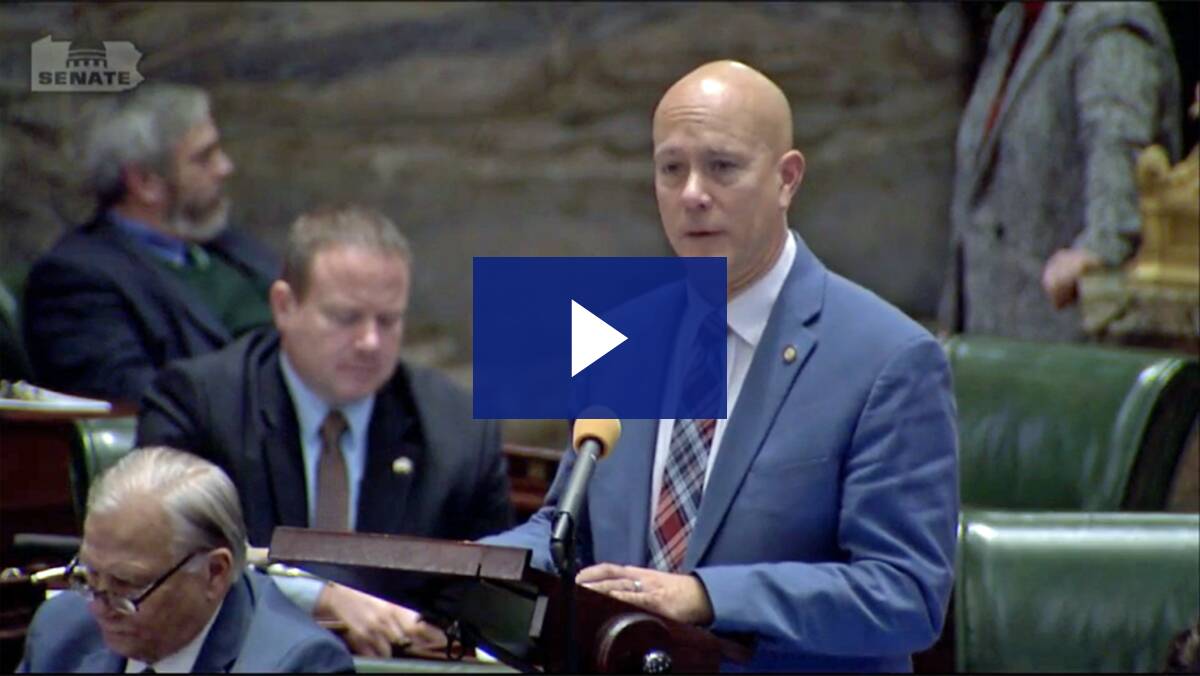 This week, the Pennsylvania Senate voted in favor of legislation sponsored by Sen. Pat Stefano (R-32) to help facilitate the day-to-day movement of EMS personnel across state lines in the performance of their duties.
Senate Bill 861 would have Pennsylvania join the EMS Compact, alongside 21 other states.
"Pennsylvania is having an exceedingly difficult time in recruiting and retaining licensed EMS providers as put forth in the SR 6 Report of 2018," said Sen. Stefano, the Chairman of the Senate Veterans Affairs and Emergency Preparedness Committee. "The EMS Compact would help enhance our Emergency Medical Services system by providing qualified EMS personnel a 'privilege to practice' in participating states during times of need."
Under the EMS Compact:
*EMS personnel would need to be licensed in good standing in a home state as an EMT, Advanced EMT, a Paramedic, or a level in between EMT and Paramedic — be at least 18 years of age — and practice under the supervision of a physician.
*Qualified EMS Personnel in Compact states would be extended a "Privilege-to-Practice" in other compact states on a short-term, intermittent basis.
*The law would be governed by Commissioners appointed to the "Interstate Commission for EMS Personnel Practice" by member states. Each state has one seat on the Commission and one vote on each matter brought before the body.
"The Compact is a win-win-win in terms of Pennsylvania being able to quickly import or export EMS personnel when needed," said Stefano. "Patients win by having access to more care when emergencies arise. EMS personnel win by having an easier time crossing state lines. Our Bureau of EMS wins by gaining access to a database that helps protect the Commonwealth from personnel denied licenses or disciplined by member states. Furthermore, military families would have a means to move more easily from state to state and provide a timely pathway for EMS licensure."
As the bill received unanimous support in the Senate, it now advances to the House of Representatives for further consideration.
Click HERE for a link to Senator Stefano's remarks on the Senate Floor.
Senate Passes Package to Strengthen Cybersecurity, Protect Victims of Data Breaches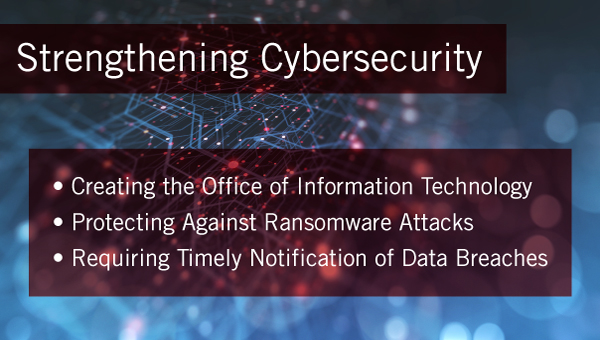 The Senate approved a package of bills this week to improve cybersecurity in Pennsylvania and require timely notifications to citizens of government data breaches. The bills were sent to the House of Representatives for consideration.
Senate Bill 482 consolidates administration and management of the Commonwealth's information technology operations under a new Office of Information Technology.
The measure would replace the current, uncoordinated approach that led to cases of costly mismanagement, including delayed implementation of a statewide police radio system and bungled upgrades to Unemployment Compensation Call Centers. Other problems included data breaches experienced by the departments of Human Services, Corrections, and Education, which exposed the names and personal information of thousands of individuals, including citizens and state employees.
Senate Bill 726 ensures Commonwealth agencies have strong safeguards in place to discourage, combat and recover from ransomware attacks.
Ransomware is a type of malicious software designed to block access to a computer system until money is paid. Senate Bill 726 would set state penalties for the possession, use, or threatened use of ransomware and prohibit state agencies from paying ransom.
When data breaches do occur, Senate Bill 696 would require state and local governments to notify potential victims within seven days. The requirement applies to any state agency, county, school district, municipality or third-party vendor experiencing a breach.
Federal Government Launches Website to Provide Home COVID Tests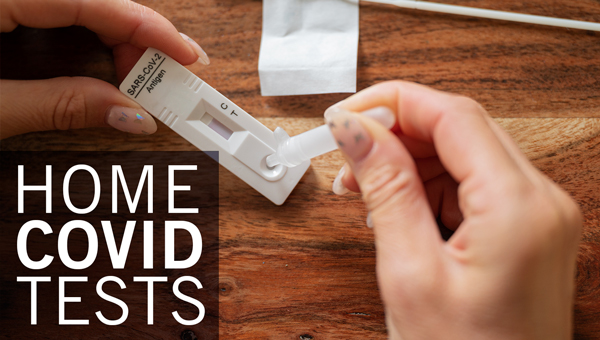 The federal government has launched a website to order at-home rapid COVID-19 testing kits.
Each household is eligible to order four tests. According to the website, orders will usually ship in 7-12 days and there is no cost.
These are rapid antigen at-home tests, also referred to as self-tests or over the counter (OTC) tests. They produce results within 30 minutes and no lab drop-off is required.
To place an order, provide your name and residential address. You don't have to provide ID, credit card or health insurance information. You can find answers to frequently asked questions here.
Transition to 5G Service Will Cause 3G Cell Phones to Stop Operating in 2022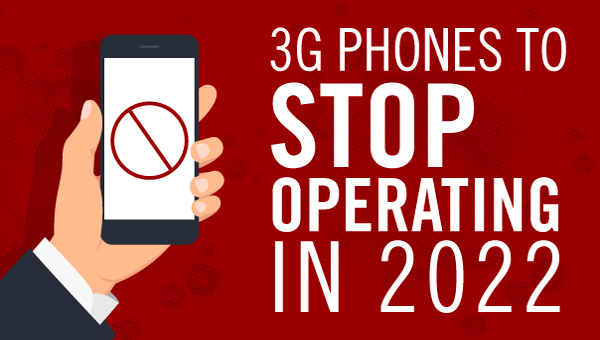 Residents with older cell phones are being urged by the Pennsylvania Emergency Management Agency and Pennsylvania State Police to prepare for the phase-out of 3G cellular networks and service, which could come as early as next month.
If your mobile phone is more than a few years old, you may need to upgrade your device before your provider shuts down its 3G network and you lose service – including the ability to call 911. You should contact your cellular service provider to determine if your devices are compliant to ensure you don't lose connectivity.
The nation's three major wireless carriers (AT&T, Verizon and T-Mobile) have announced plans to shut down their 3G networks to accommodate more advanced services, including 5G, as early as February. That will cause many older phones to be unable to make or receive calls and text messages or use data services. It could also affect other devices that rely on 3G connectivity, such as medical alert devices, tablets, smart watches, home security systems, and in-vehicle safety, security and roadside assistance systems.
Low-income individuals concerned their 911-only phones will no longer be supported can apply for service through the Federal Communications Commission's Lifeline program.
Tax Form Arriving Soon for Pennsylvanians Who Claimed Unemployment Benefits in 2021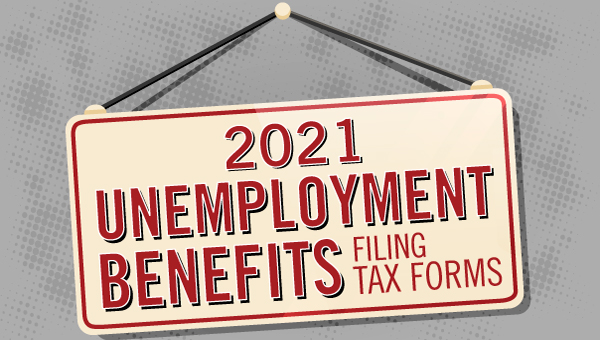 According to the Department of Labor and Industry, 1099 tax forms will be mailed no later than Jan. 31 to Pennsylvanians who claimed unemployment benefits in 2021 and need the form to file their federal income taxes.
Claimants of all unemployment programs offered during 2021 will receive a 1099 tax form detailing their benefit payments. This form will be available online soon and viewable in the same system where claimants file their weekly claims. All claimants also have the option to view 1099 tax forms from previous years, if applicable.
The receipt of a 1099 form by a person who didn't file for unemployment may indicate a case of identity fraud. If someone who didn't file for unemployment receives what looks to be a 1099 tax form in the mail, they should report this suspected fraud immediately so the department can correct their income with the IRS and prevent any issues with the victim's taxes.
Applications Being Accepted for PennDOT Summer Employment Program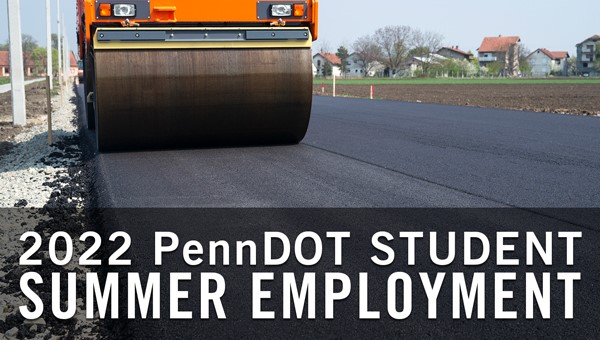 The Pennsylvania Department of Transportation (PennDOT) offers a summer employment program for students who are registered as full-time college students for the Fall 2022 semester.
The deadline for receiving summer applications is Feb. 18, so I encourage anyone interested in the program to contact my office.
In addition to contacting my office, those interested must also fill out an online application with the PennDOT College Student Summer Worker posting under the open summer jobs section of the website.
The hourly rate is $14.61. Applicants must be enrolled as a full-time college student for the Fall 2022 semester, have a valid PA driver's license and be 18 years of age before beginning work.
Funding Workshop Scheduled for First Responders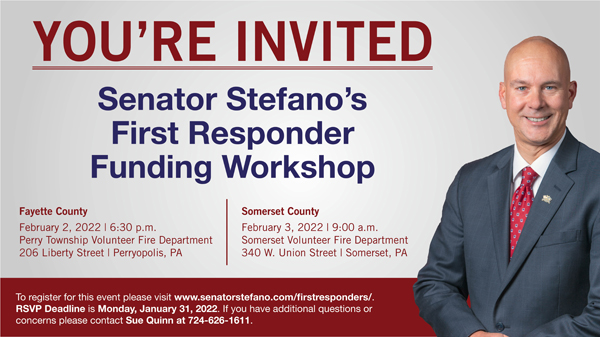 I will be hosting a First Responders Funding Workshop on February 2 in Fayette County and February 3 in Somerset County. Many grants are extremely competitive, and I want to make sure you have the information needed to maximize your chances of securing funding for critical needs in our local communities.
The workshop will feature tips on how to find government and foundation grants and to submit applications with a greater chance of success. Participants are welcome to ask questions about current or future projects their organization is considering. The workshop will feature experts from PEMA, Office of the State Fire Commissioner, Department of General Services, and the Senate Republican Caucus Services Grant Team.
These contacts, as well as a reference manual that contains a comprehensive listing of grant programs and important contact information, will be a valuable reference for many years to come.
Again, I hope that you or multiple members of your organization can join us. If you have any questions, please contact Sue Quinn of my staff at 724-626-1611 or squinn@pasen.gov.
As always, thank you for your continued service to your community.
Around the District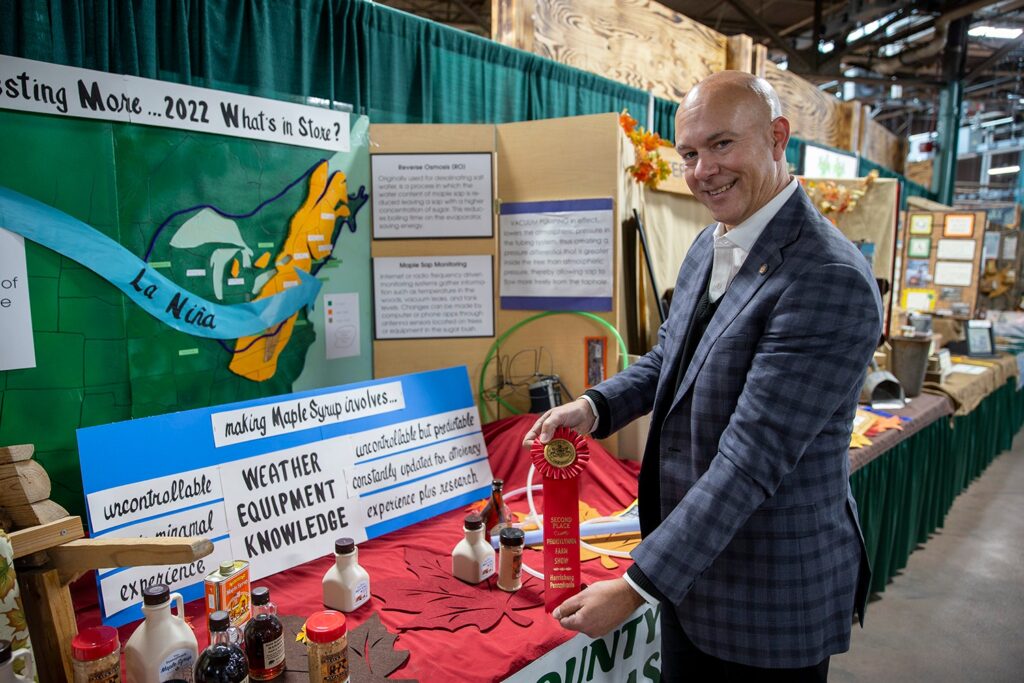 This week I stopped by the Pennsylvania Farm Show to check out exhibitors from District 32.
The Somerset County Maple Producer's Association had a fantastic stand and even placed second in the whole state! Just looking at the stand could put anyone in the mood for pancakes and #somersetcounty maple syrup. Congratulations Somerset County Maple and thank you for all the work you do to provide great maple products to our community.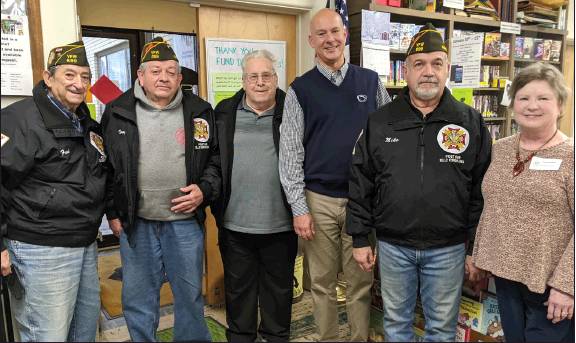 On Thursday, I had the honor of presenting the Belle Vernon Public Library with a Senate Proclamation recognizing their 85-year anniversary. Congratulations to the Belle Vernon Public Library on this milestone and thank you for your service to Fayette County. Also, a huge thank you to The Mon Valley Independent for coming out to report on this event. Read their story: https://monvalleyindependent.com/…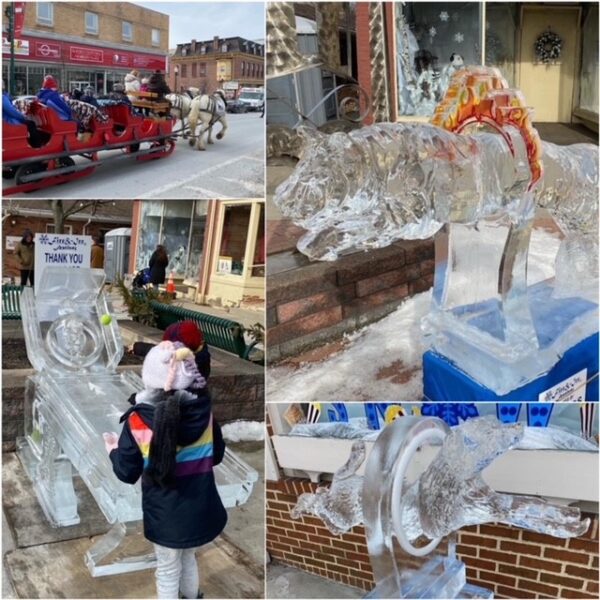 I had the pleasure of attending Somerset's 27th Annual Fire & Ice Festival. This year's events included carriage rides, ice sculpture displays, food trucks, an ice slide, shopping from local artisans, and much more.