Dear Friend,
Please find an update on what has been happening in Harrisburg and around the 32nd District below.
Pat Stefano

Response to the Governor's Budget Address
The Governor addressed the State Legislature this past week and offered a plan for more spending and no plans for much needed reform. Here are my thoughts on the Governor's Budget Address.
State Grants Awarded to Volunteer Fire and EMS Companies
State grants totaling $990,786 have been awarded for volunteer fire, EMS and ambulance companies in the 32nd Senatorial District. This funding will help these organizations meet crucial public safety needs.
These grants are awarded as part of the Volunteer Fire Company and Volunteer Ambulance Company Grant Program, which helps eligible organizations fund facility renovations and/or construction, equipment purchases, debt reduction and training.
Pennsylvania has a long history of volunteerism dating back to the creation of the nation's first volunteer fire company in 1736. As today's volunteers continue this rich tradition of protecting their friends and neighbors, these grants will help ensure they have the tools and training they need to perform their duties safely and effectively.
For a full list of fire, EMS and ambulance companies receiving grants, please visit my website at: https://www.senatorstefano.com/2018/02/02/stefano-state-grants-awarded-volunteer-fire-ems-companies/
Bills Clear Finance Committee
Two important bills I am working on aimed at reforming state finances and reducing the burden on taxpayers cleared the Senate Finance committee.
Senate Bill 370 , which I wrote with Senator Mike Folmer, removes prospective non-public employees of the Pennsylvania School Boards Association (PSBA) from eligibility for public pension benefits. This is a small step towards bringing Pennsylvania's public pension systems under financial control, this PSBA supported legislation will ensure that public funds go to public workers. I am a co-sponsor of this bill.
House Bill 291, introduced by Rep Carl Walker Metzgar, eliminates the inheritance tax rate for transfers of property to or for the use of a child aged 21 years or younger. This transfer must be from a natural parent, adoptive parent or step-parent. This legislation ensures that minor children will not be unduly burdened by the inheritance tax at their greatest time of need. This legislation is identical to my SB 598.
These important pieces of legislation will help streamline and simplify the tax code to allow taxpayers to keep more of their hard-earned money.
Around the District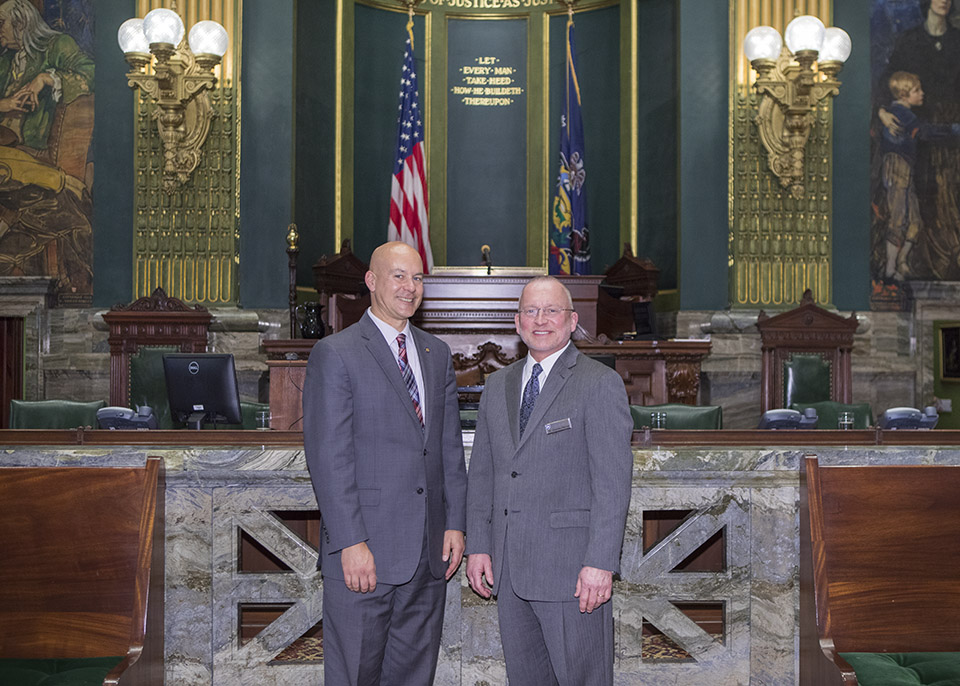 I recently welcomed Dr. Charles Patrick, Chancellor at Penn State Fayette, to the Capitol. He was in Harrisburg promoting Penn State's Innovation centers at their campuses, including a center at Penn State Fayette in partnership with Fay-Penn Economic Development Council.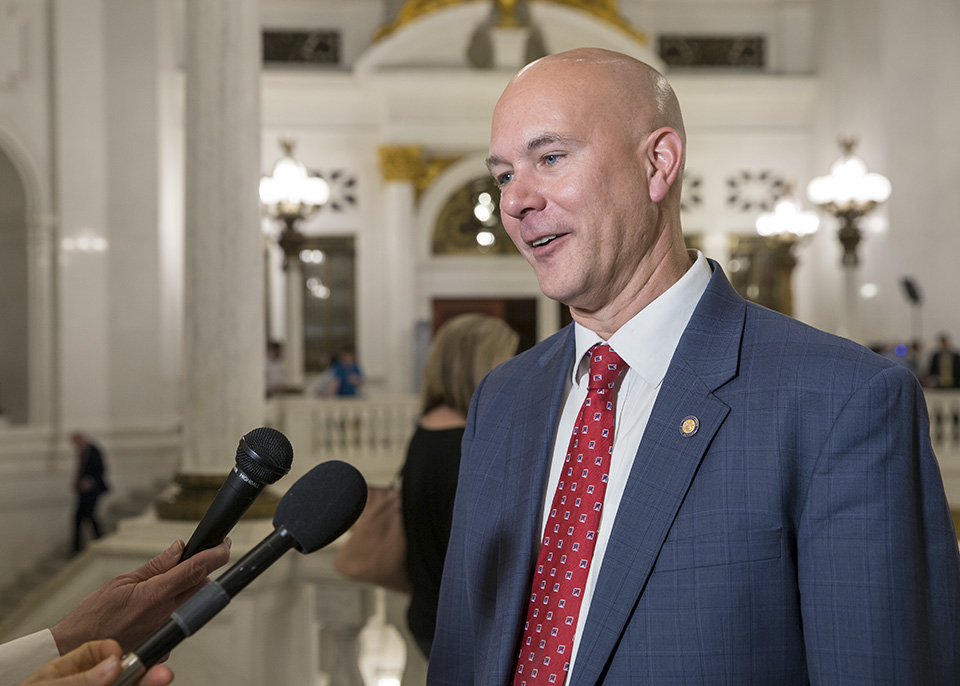 I spoke with the media following the Governor's budget address. I look forward to working towards my goal of reforming the state government.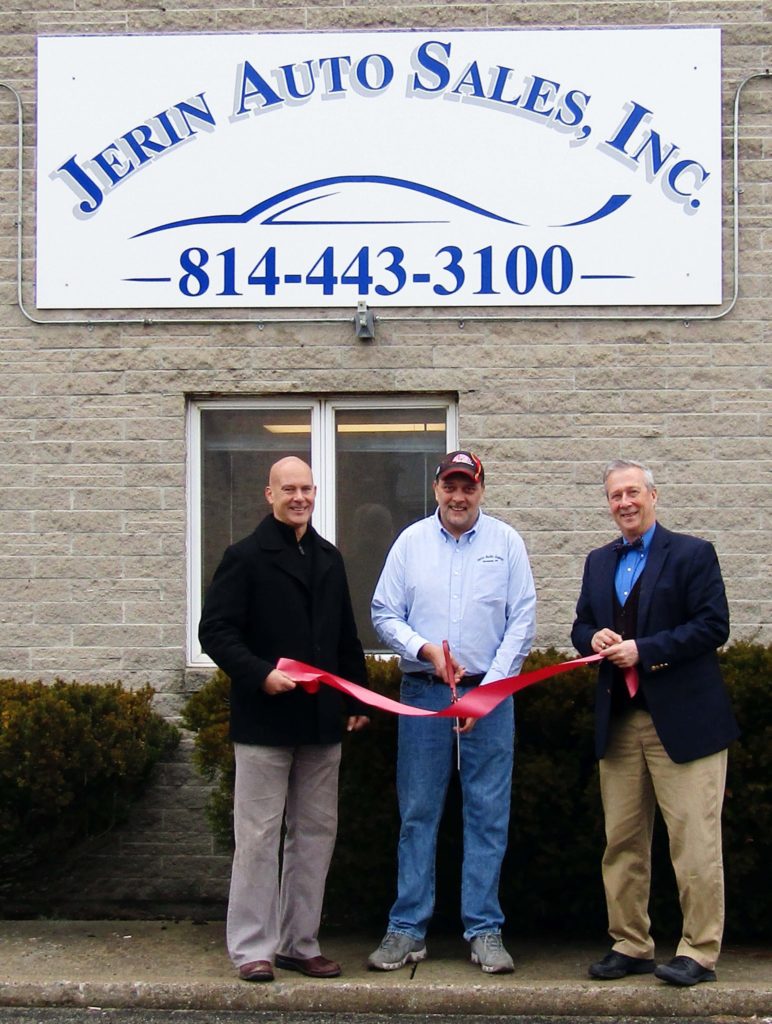 Today I joined Terry Jerin Jr. in celebrating his new business, Jerin Auto Sales Inc. in Somerset with a ribbon cutting ceremony. Terry and I were joined by Somerset Chamber Executive Director Ron Aldom.