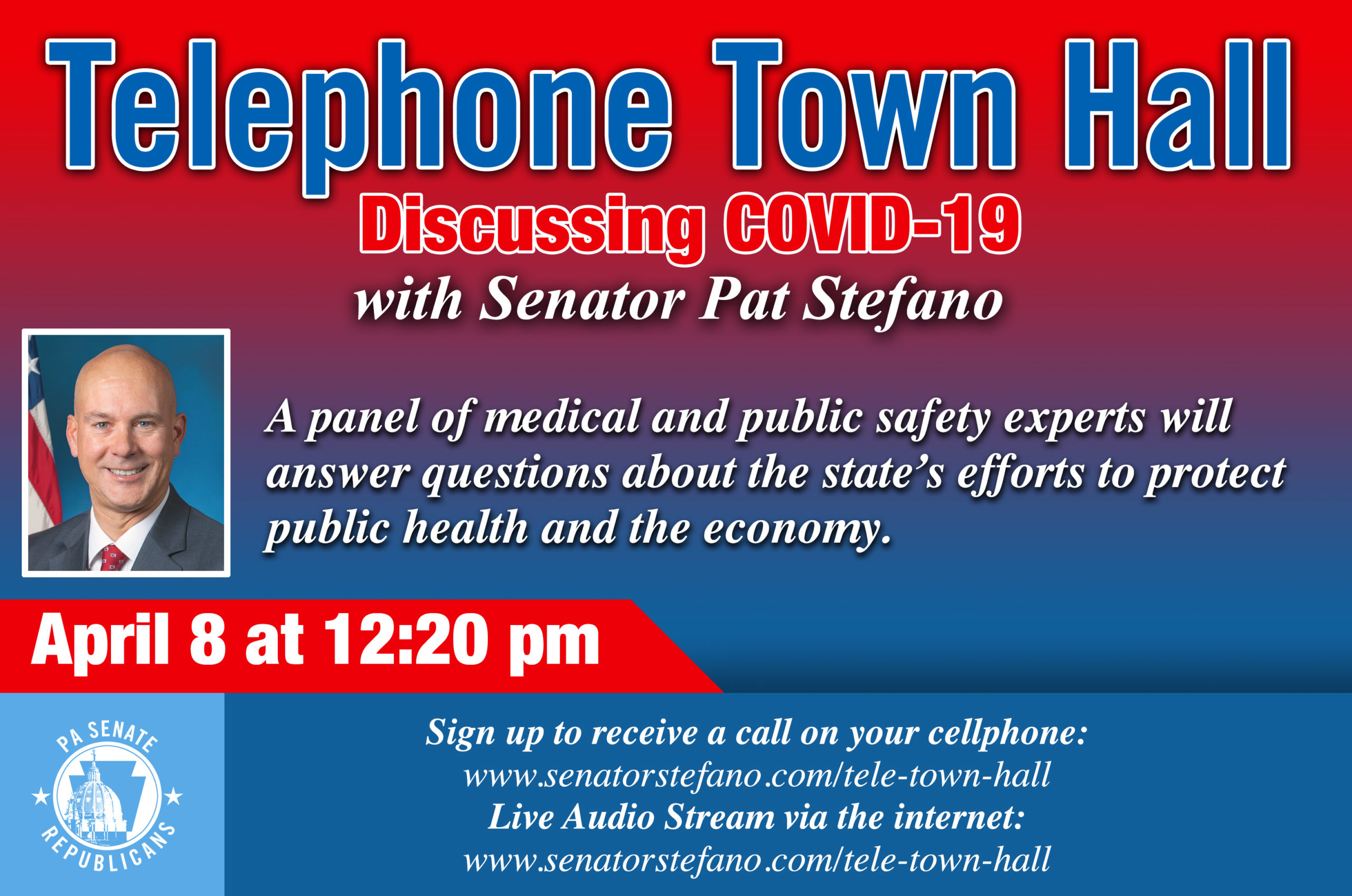 Senator Pat Stefano (R-32) will answer questions about the state's response to COVID-19 during a special telephone town hall on April 8 at 12:20 p.m.
Senator Stefano and a panel of medical and public safety experts will be available to answer questions about the state's efforts to protect public health and the economy during the coronavirus public health emergency. Community residents are encouraged to ask questions or simply remain on the line to listen to the discussion.
Community residents can sign up to participate at www.senatorstefano.com/tele-town-hall. A live audio stream will also be available on the webpage.
If you have any questions, you may call the Connellsville office at (724) 626-1611 or via the website: SenatorStefano.com.