In this Update:
Senate Republicans Begin Series of Hearings on Combatting Rising Crime
Avian Flu in Pennsylvania: What to Know
Monday is the Deadline to Register to Vote
Help is Available to Start a Small Business
Tips on Door-to-Door and In-Person Energy Sales
Fayette County Recycling Program Among 15 Projects Statewide with 2022 Governor's Awards for Environmental Excellence
Around the District
---
Senate Republicans Begin Series of Hearings on Combatting Rising Crime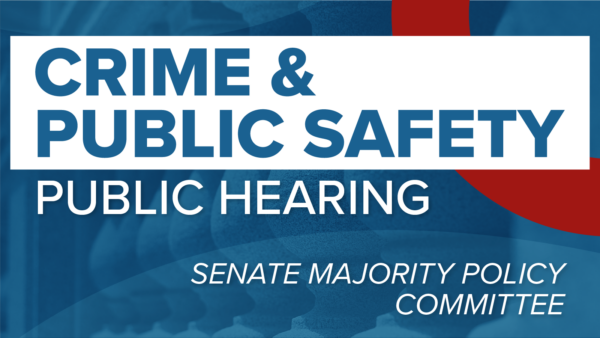 The Senate Majority Policy Committee kicked off a series of hearings on crime and public safety during National Crime Victims' Rights Week, gathering at the Cambria County Courthouse to get input from police, prosecutors, judges and key community groups.
Pennsylvania has the highest violent crime rate of any state in the Northeast, according to FBI data. Between 2019 and 2020, no other state reported a greater year-over-year increase in violence. Driven by spikes in aggravated assault and homicide, Pennsylvania's violent crime rate climbed 27.1% from 2019 to 2020.
Testifiers pointed to a growing difficulty in recruiting and retaining police officers, due in part to heated anti-police rhetoric in recent years. Others noted that drugs, mental health issues and the influx of residents from high-crime areas were driving up the number of offenses.
A top priority for Senate Republicans is to ensure Pennsylvanians feel safe in the towns, cities and communities they call home. These hearings will help legislators better understand the trends in crime from law enforcement and key stakeholders, and better match the Commonwealth's economic goals with community objectives throughout Pennsylvania.
The next hearing on crime and public safety will be held Monday, May 2 in Lancaster County.
Avian Flu in Pennsylvania: What to Know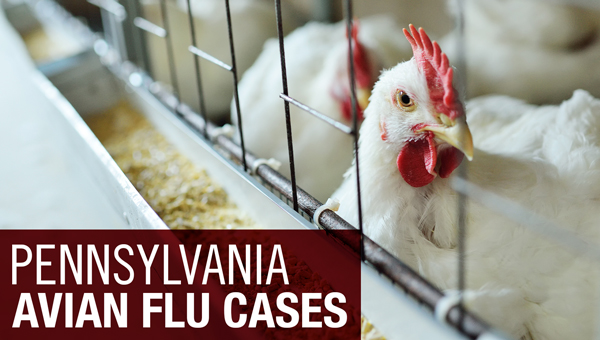 The Pennsylvania Department of Agriculture confirmed the state's first positive cases of Highly Pathogenic Avian Influenza (HPAI) in domestic poultry in several Lancaster County farms.
As of April 26, there have been five affected commercial flocks, zero affected backyard flocks, and a total of 3.8 million birds affected in Lancaster County. The most up-to-date status of confirmed Pennsylvania cases can be viewed on the U.S. Department of Agriculture's website.
According to the U.S. Centers for Disease Control and Prevention, these avian influenza detections do not present an immediate public health concern. No human cases of avian influenza viruses have been detected in the United States. Poultry products and eggs are safe to consume if stored and cooked at proper temperatures.
Both commercial poultry farms and Pennsylvanians with backyard chickens should be on high alert to protect their flocks from this highly contagious and fatal disease. Domestic poultry, including chickens, ducks, geese, turkeys, guinea fowl, quail, pheasants, emus and ostriches, are most susceptible to avian influenza.
If you have domestic birds, report sick domestic birds or unusual deaths in your flock to the Pennsylvania Department of Agriculture at 717-772-2852 option 1. The line is available 24 hours a day, seven days a week. Information about the current state of HPAI in Pennsylvania can be found at the HPAI Address Search Application .
More information:
PA Department of Agriculture Info on Avian Influenza
PA Game Commission Avian Influenza FAQs
Avian Influenza Resources and Response – Penn State Extension
Protect Your Flock Against Avian Flu — Center for Poultry and Livestock Excellence
Monday is the Deadline to Register to Vote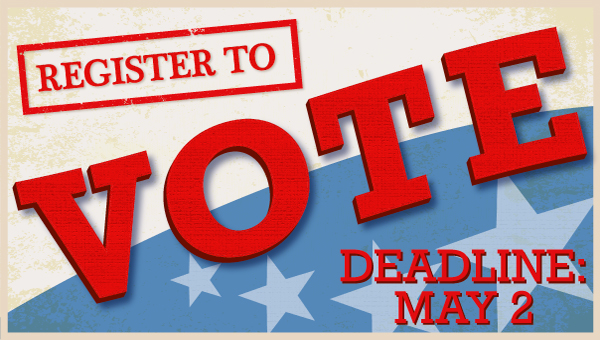 The deadline to register to vote in the primary election is May 2. You can register to vote and check your registration status online or download and print a registration form and mail it to your county election board.
Applicants using the online voter registration system must complete and submit their application by 11:59 p.m. May 2 to vote in the primary. Paper voter registration forms must be received in county voter registration offices by close of business on May 2.
People wishing to register to vote in the May 17 primary must be:
A U.S. citizen for at least one month before the primary
A resident of Pennsylvania and of the election district in which the person plans to register and vote for at least 30 days before the primary
At least 18 years of age on or before the date of the primary
The deadline to apply for mail-in and absentee ballots is May 10.
Help is Available to Start a Small Business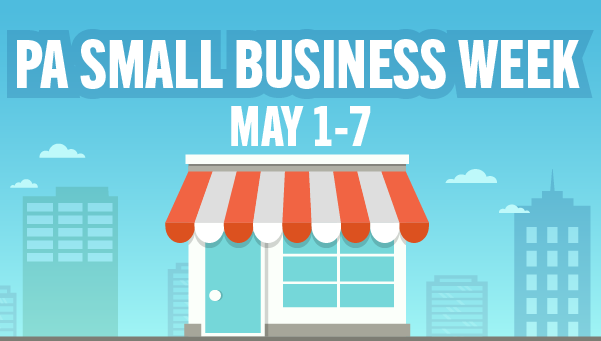 Next week is Small Business Week in Pennsylvania and across the U.S. It's a good time to note the entrepreneurial opportunities and local economic benefits that small businesses provide.
Pennsylvania is home to 1.1 million small businesses that employ 2.5 million workers.
The Pennsylvania Business One-Stop Shop has resources for planning, registering, operating and growing a business. It includes CommonGoods, a new website helping consumers find and support local PA businesses while shopping online, and an eCommerce section to help small businesses establish and grow their online presence and sales.
Shoppers can support local employers and the local economy by patronizing small businesses. For every $100 spent at a small business, $48 goes back into the local economy in which the business is located. If that same $100 is spent at a big box store or national retailer, only $14 makes it back to the local economy.
Tips on Door-to-Door and In-Person Energy Sales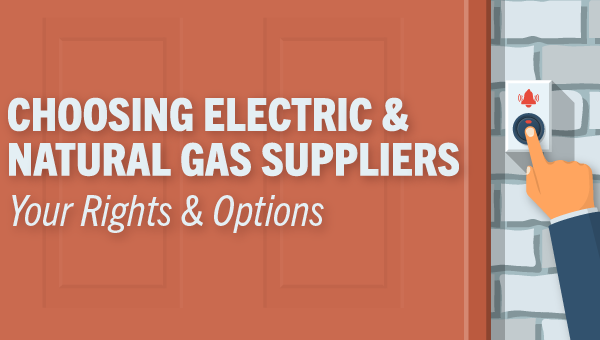 The Pennsylvania Public Utility Commission is providing consumer tips on door-to-door sales and marketing activities by agents of competitive electric and natural gas suppliers, reminding consumers of their rights as well as their options when it comes to shopping for and selecting a competitive supplier for natural gas or electric service.
With the change of seasons and more daylight, there's an uptick in door-to-door sales and marketing activity by competitive suppliers. In Pennsylvania, from April 1 through Sept. 30, hours for door-to-door sales and marketing expand one hour, from 9 a.m. to 8 p.m. When a local ordinance has stricter limitations, a supplier must comply with the local ordinance.
You are not required to choose a competitive supplier for electricity or natural gas supply. Agents who conduct door-to-door activities, or appear at public events, are required to wear an identification badge. They must immediately leave a residence when requested and must honor a customer's request to be exempted from future door-to-door sales and marketing activities. You can find tips on avoiding deceptive or high-pressure sales here.
Fayette County Recycling Program Among 15 Projects Statewide with 2022 Governor's Awards for Environmental Excellence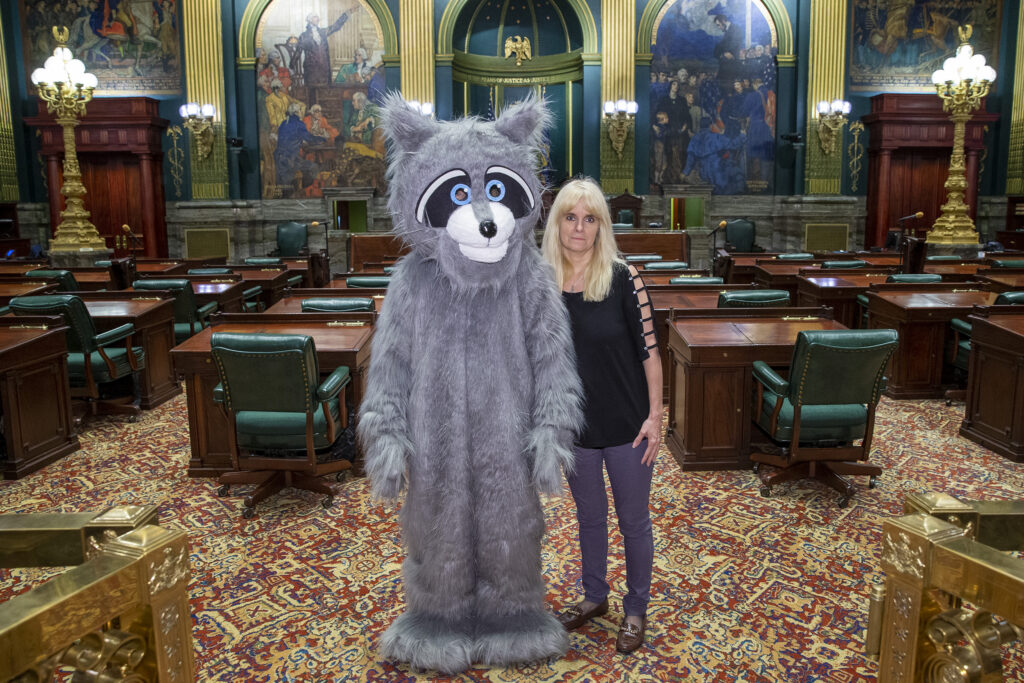 This week my staff in Harrisburg welcomed Fayette County Recycling Coordinator/Stormwater Manager Sheila Shea, and Rascal the Racoon, as the Pennsylvania Department of Environmental Protection (DEP) recognized the "Fayette County for Fayette County Recycling Program" with the 2022 Governor's Awards for Environmental Excellence.
Fayette County, with the leadership of Sheila Shea, developed a robust countywide recycling program over the course of the last two years. In May 2020, the program placed the first haul-all drop-off recycling bins at Menallen Elementary School in Menallen Township.
Because of these bins, every one of Fayette County's 42 municipalities now has access to recycling in some form. The recycling program's next step was to partner with Carry All Products and Superior Fine Grind of South Connellsville – two Fayette County businesses with world-class, state of the art recycling and glass-processing facilities.
Last year, Fayette County purchased Goodwill of Southwestern Pennsylvania's former recycling facility and, with the help of DEP grant funding, turned it into the Fayette County Recycling Convenience Center. In its first six months, the recycling center took in more than 500 tons (1 million pounds) of regular and hard-to-recycle items.
"Every year, the Environmental Excellence honorees show the creative and innovative ways we can improve our environment, and this year is no different," said Governor Tom Wolf. "The projects highlighted this year show tremendous diversity in how they are making Pennsylvania a better place."
"It is always a privilege to spotlight people going above and beyond to improve the environment and make our great outdoor spaces more accessible," said DEP Secretary Patrick McDonnell. "Each of the projects awarded this year will leave a positive lasting legacy for Pennsylvania."
Applications were evaluated for their degree of environmental protection, innovation, partnership, economic impact, consideration of climate change, sustainability, and environmental justice, as well as outcomes achieved.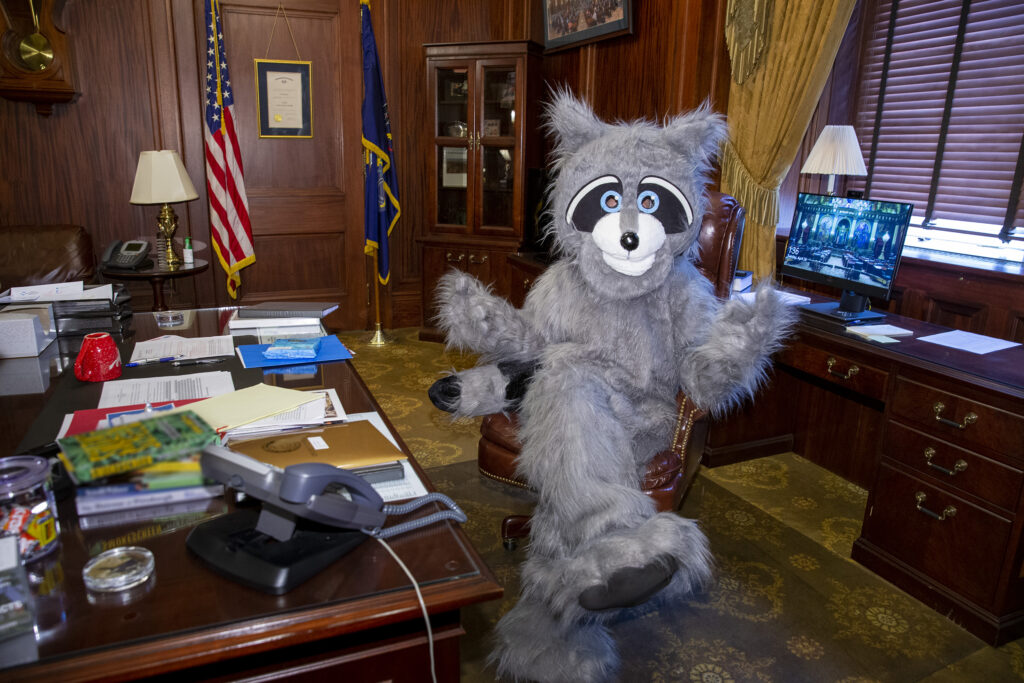 Around the District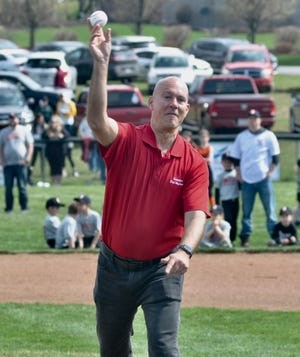 On Saturday, I had the honor of throwing the opening pitch of Somerset Area Little League's season. Additionally, I had the pleasure of announcing the $100,000 grant I helped secure to fund much needed upgrades to the Somerset Area Little League Complex. You can read WJAC-TV News' story on the event here.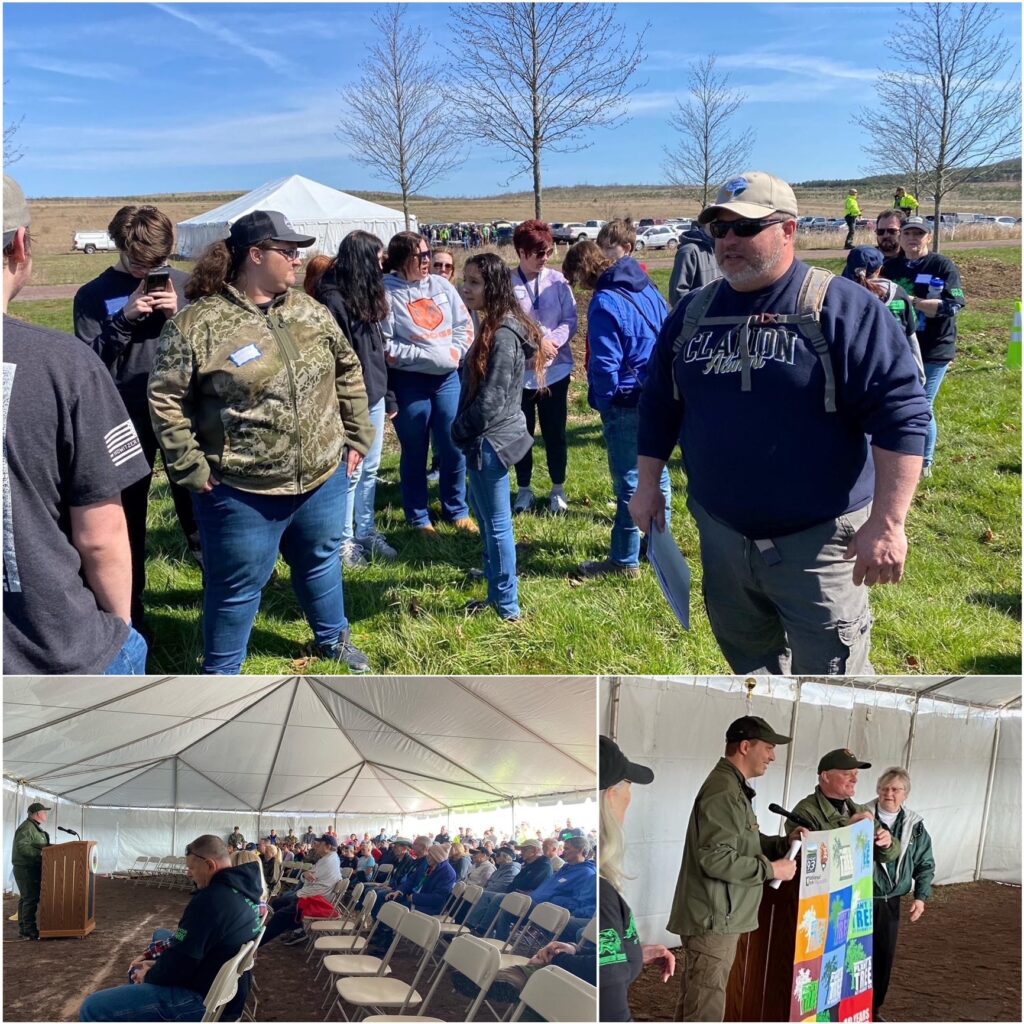 On Earth Day, I had the honor of planting trees in memory of the 44 passengers and crew members who were aboard Flight 93 during the 9/11 terrorist attacks. This year marked the 10th and final year of the decade-long tree-planting effort. More than 250 volunteers planted 14,600 trees, to complete the goal of 150,000 total trees planted. This conservation project is part of Flight 93 National Memorial's original design and reclaims the former surface mine with native trees to re-establish wildlife habitats, create essential windbreaks and complete the healing of the memorial landscape. It was an honor to pay tribute to the heroes of Flight 93.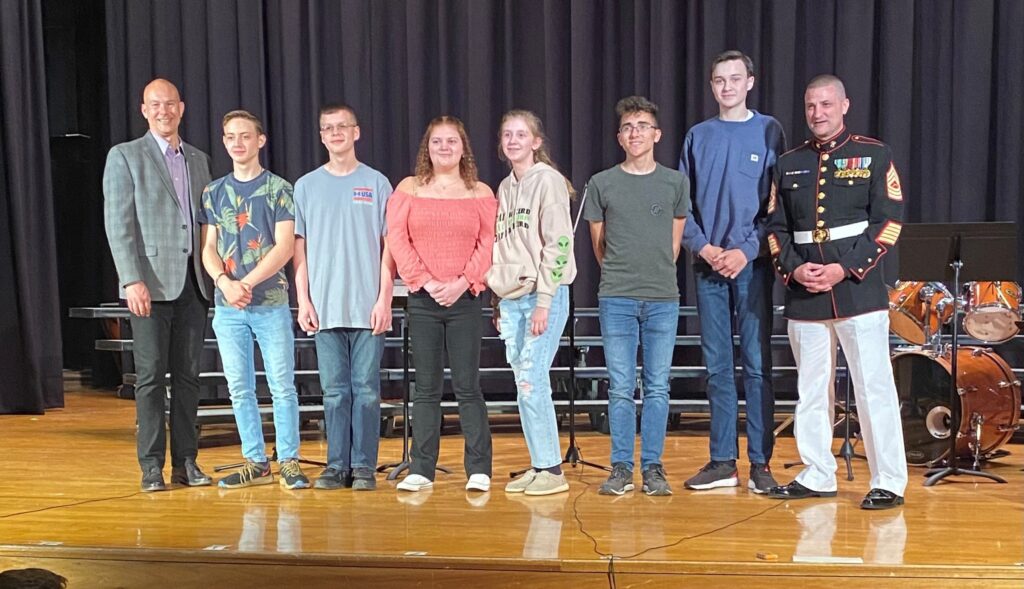 Last week, Sgt. Major Brian Bensen, Fayette County Veterans Affairs Director, and I had the pleasure of thanking Cross Country and JROTC Students from Albert Gallatin Area School District for preparing over 30 backpacks with personal items and necessities to be given to homeless veterans. Sgt. Major Bensen is keeping the student's hard work in his office for any homeless veteran that may need them. Great job to these students and thank you for supporting our Fayette County Veterans.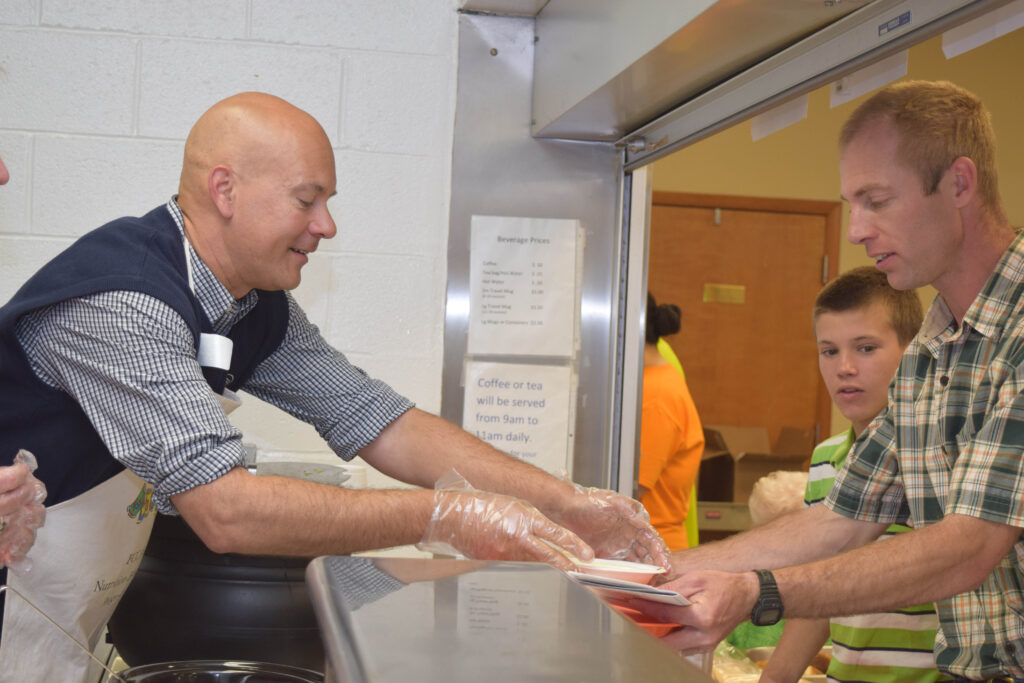 On Sunday, I had the pleasure of attending Fayette County Community Action Agency, Inc.'s seventh annual Empty Bowls event. The event ran completely through donations from the community, and all proceeds went to support the Fayette County Community Action Food Bank, which serves 59 food pantries and over 20,000 people in Fayette County at risk of hunger. 2022 Empty Bowls was dedicated to the memory of Nancy Wilson, former Treasurer of Fayette County. Nancy served her community in various positions of the treasurer's office for more than 40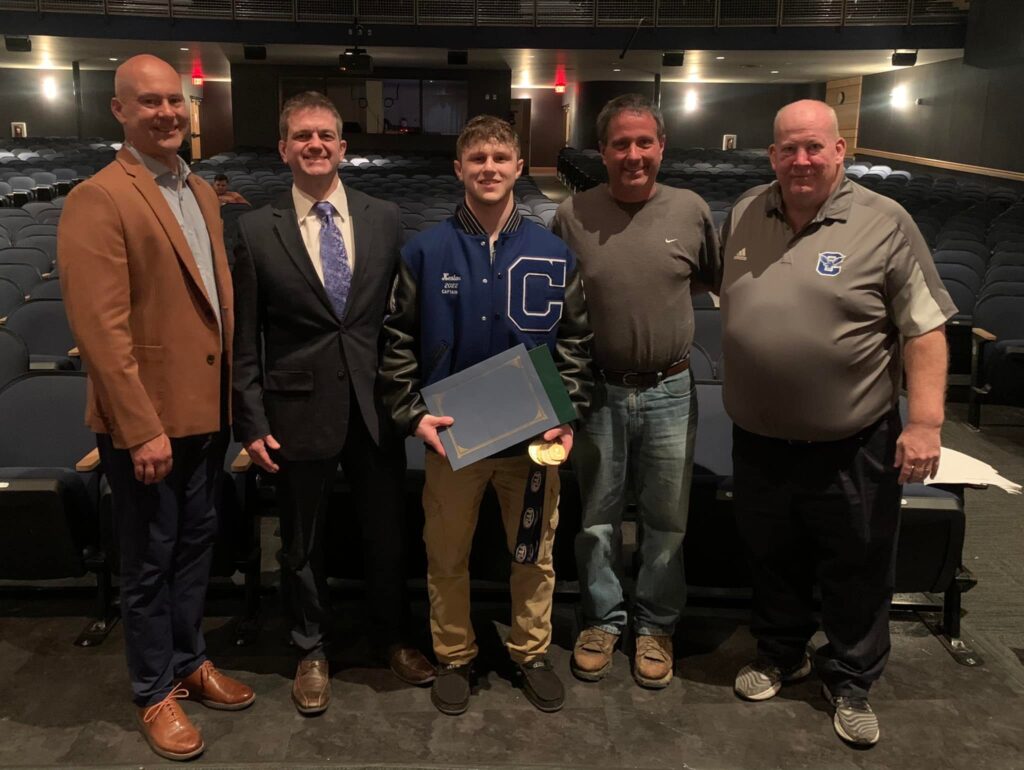 I was fortunate to be able to recognize Jared Keslar as he was recognized by the CASD School Board for his 2022 PIAA AAA 160lb Wrestling State Championship. Congratulations Jared!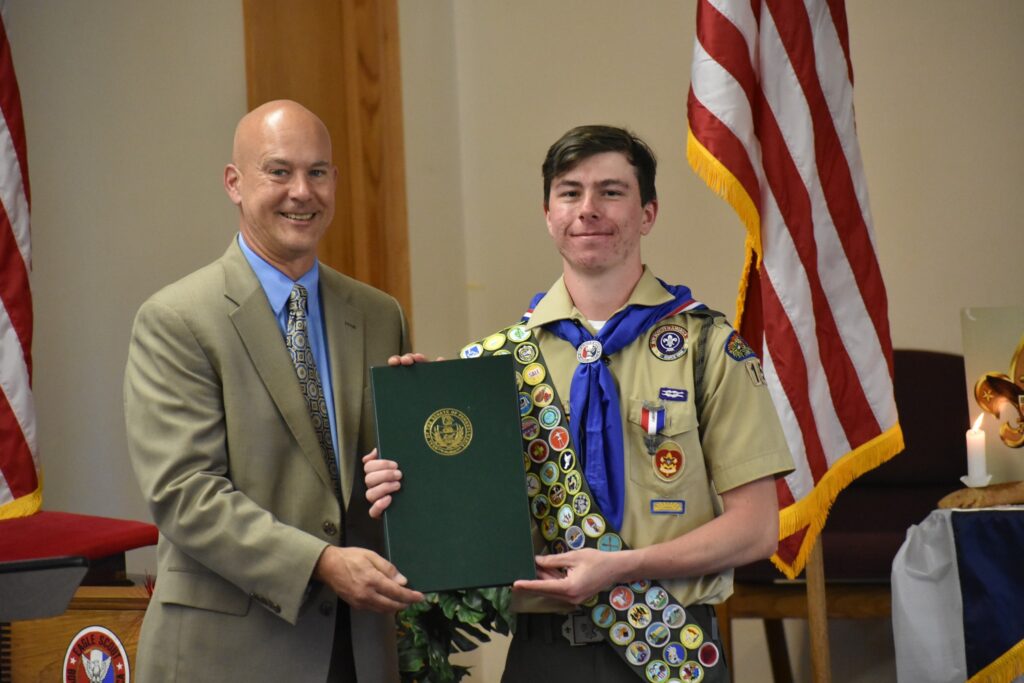 On Sunday, I had the pleasure of congratulating Connellsville resident, Seth Durst, for attaining his Eagle Scout rank. Congratulations again Seth!