Dear Friend,
Please find an update on what has been happening in Harrisburg and around the 32nd District below.
Pat Stefano

Drug Task Force Raid in Central City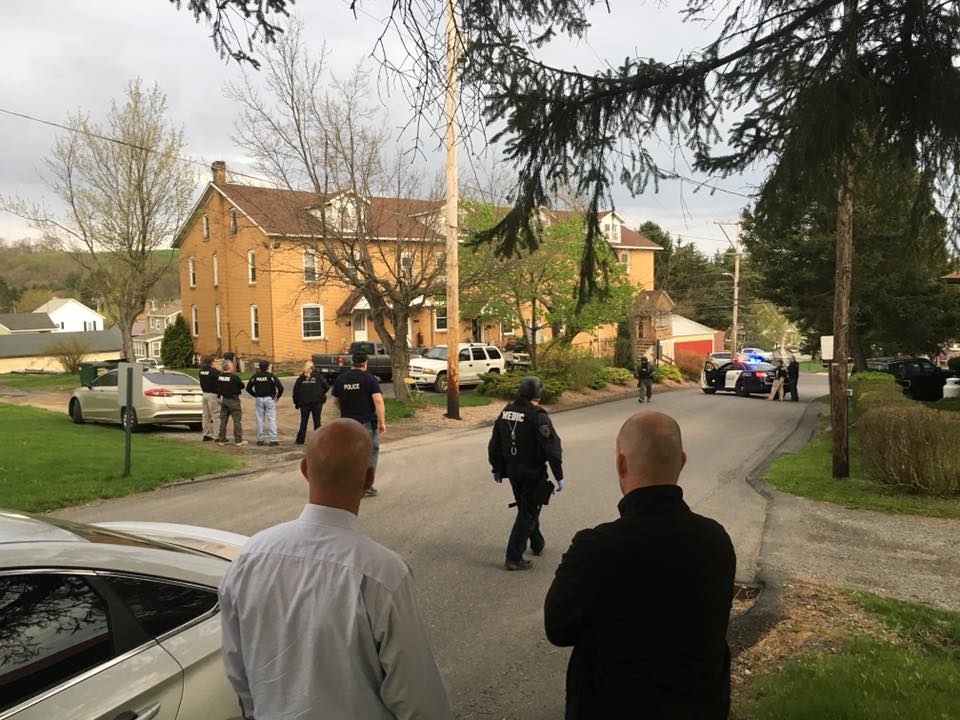 This morning, Rep Carl Metzgar and I observed an early morning drug raid in Central City conducted by Attorney General Shapiro's office, District Attorney Strasiser's office, and local law enforcement. This raid was the result of a tip from the local community which was passed on to the Drug Task Force.
I am incredibly proud of our law enforcement and the work they are doing to remove drugs from our streets. Working together in our communities we can beat this scourge and create safer places for our families to live.
Stefano Announces Over $7 Million in Assistance for Fairchance Senior Housing Project
Funding for other Fayette County, Somerset County housing initiatives also approved.
Over $7 million in funding for the construction of the Fairchance Senior Housing Development was announced this week in more good news for the region. The award consists of $500,000 in PHARE funding with the remaining coming from federal housing tax credits to construct 36 senior apartments in a three-story building on Fair Street in Fairchance, Fayette County. The assistance was awarded through the Pennsylvania Housing Finance Agency.
In addition to the apartments for senior citizens, the Fairchance Senior Housing Project will include a community room, rental office, laundry facilities, public restrooms, mechanical and janitor rooms within the central lobby on the first floor.
The central lobby on the second and third floors will include a meeting room, lounge, laundry, public restrooms, mechanical and janitor rooms. An elevator and open stairwell will also be in the central lobby near the main entrance.
We are excited to be involved with the Fairchance Senior Housing development. With the approval today of the Pennsylvania Housing Finance Agency of the federal housing tax credits, we now have a great deal of work ahead of us.
This is the culmination of many years of hard work by Fayette Community Action and its partners. The project will provide a terrific boost to Fairchance and our entire county. I'm proud to have been involved in this team effort to bring this project to fruition.
"We have a terrific development team with Dr. Merbedone, Sleighter Engineering and Fairchance Construction Co., that have worked hard to develop this project," said Jim Stark, Community Action CEO. "Our Board and staff at Community Action devoted a great deal of time and effort over several years to develop this project. We all believe that Fairchance Senior Housing meets a strong need in the housing market, provides an opportunity to continue development in the Fairchance area, and will have a positive impact on the area economy."
"The support of our public officials both at state and local levels helped to move this project forward," Stark said, "I'd like to thank Senator Stefano for his efforts in advocating for us with the PHFA board and arranging a tour back in December with PHFA staff and local stakeholders."
"The funding is very competitive. Securing the funding reflects the quality of our team and the support of the community. We are very grateful to the Pennsylvania Housing Finance Agency for their support and approval of this important project," Stark said.
Stefano also announced approval of $125,000 in funds for the 2017 Fayette County Neighborhood Stabilization Initiative. It is the next phase of a program aimed at the retention and creation of affordable homeownership opportunities through housing rehabilitation and development. Funds will be used to provide 0% interest loans to assist homeowners with necessary rehabilitation work.
In addition, Stefano said $80,000 in PHARE funding has been approved for Somerset County's Youth Focused Housing Program, which will provide rapid re-housing and supportive services to assist transition age youth at risk of homelessness. Vulnerable youth will be housed at numerous scattered sites with resources and case management services to assist the unique developmental needs of this population.
The funding was approved by the Pennsylvania Housing Finance Agency Board of Directors. PHARE funding comes from three sources: Marcellus Shale Impact Fees, Realty Transfer Taxes and the National Housing Trust Fund.
Local High School Students Named Winners In "Talk To Your State Senator" Video Competition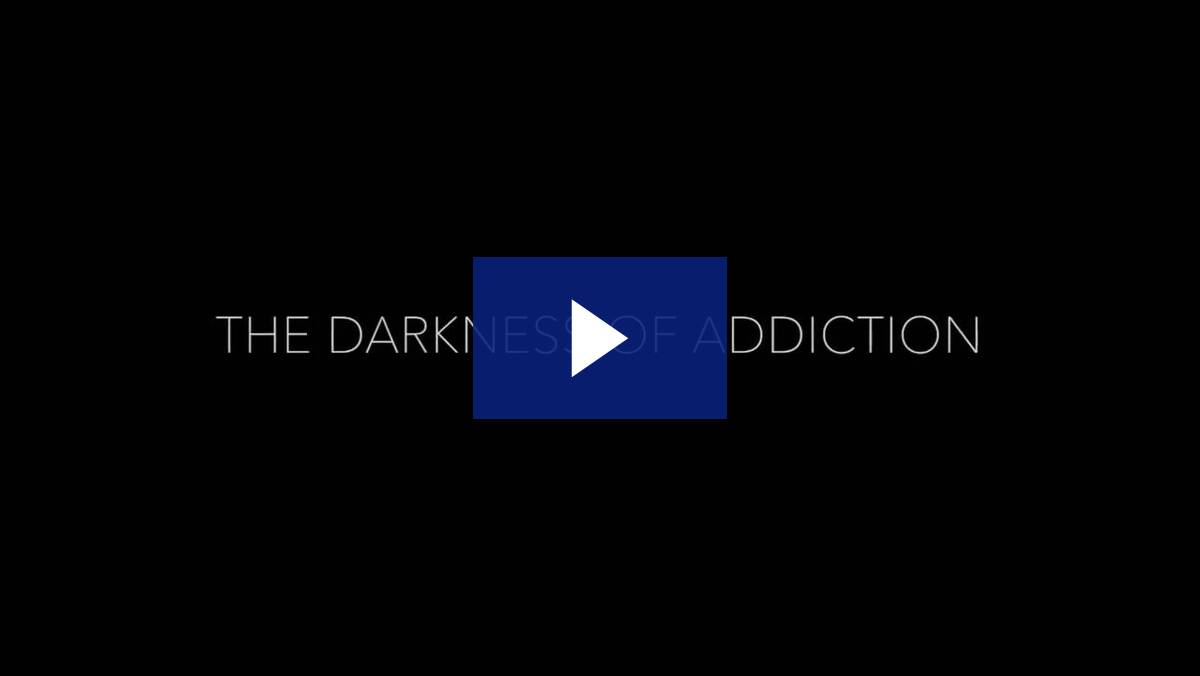 Five students from Connellsville Area Senior High School, Connellsville, Fayette County, have finished in third place in the "Talk to Your State Senator" statewide video competition.
Ryan Craig, Andrew Kelley, Nolan Porterfield, Deven Anderson, and David Kieta submitted a video as a group in the high school category.
The competition was launched to get middle school and high school students involved in legislative efforts to fight heroin and opioid abuse. It was sponsored by the Senate of Pennsylvania, with support from members of the Drug and Alcohol Service Providers Organization of PA.
Students from around the state submitted video entries highlighting ways to combat abuse, help those who suffer from addiction, and develop laws to address the growing crisis. Videos were judged based on creativity, content and effectiveness of message delivery. The winners were announced today.
I'm so pleased that an entry from our area was selected, and very proud of the hard work and creativity that all the students showed in their videos. The legislature has been actively seeking input on how we can combat this health crisis that is quickly growing in our communities at an alarming rate. This contest has enabled us to enlist the help of young people in our schools who have witnessed first-hand the negative impact that drugs can have on individuals.
Stefano said each student will receive a $200 award, which will be deposited into a TAP 529 college savings account in their names.
To view the video and all other winning submissions, go to www.acommonwealthcrisis.com.
The Drug and Alcohol Service Providers Organization of Pennsylvania is a statewide coalition of drug and alcohol abuse prevention and education programs, student assistance programs, drug and alcohol addiction treatment programs, recovery services, several statewide drug and alcohol organizations and others.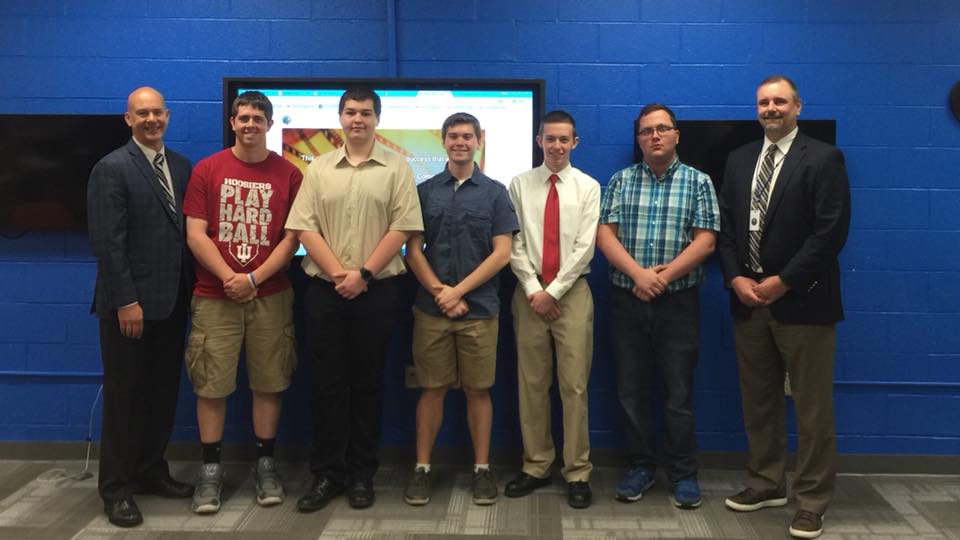 Stefano Announces $1.2 Million State Grant for Berlin Revitalization Project
I was pleased to announce this week that the Redevelopment Authority of Somerset County has been awarded a $1.2 million state grant to make transportation and safety improvements as part of the Berlin Revitalization Project.
The funding will be used to install sidewalks, curbs and streetscapes along a portion of the September 11 National Memorial Trail. The trail connects all three September 11th National Memorials in New York City, Arlington, Virginia, and Shanksville, PA, and passes through Berlin.
This is an important project that will improve public safety, bring more visitors to our area and enhance their experience while they are here. I'm pleased that we were able to secure this much-needed funding for this project. Streetscape projects like this one spur investment and civic pride in our communities.
The grant was awarded through the Surface Transportation Block Grant program Set-Aside or Transportation Alternatives Set-Aside.
The TA Set-Aside provides funding for projects and activities defined as transportation alternatives, including on- and off-road pedestrian and bicycle facilities, infrastructure projects for improving non-driver access to public transportation and enhanced mobility, community improvement activities, and environmental mitigation, trails that serve a transportation purpose, and safe routes to school projects.
PennDOT evaluated the applications and made selections based on such criteria as safety benefits, reasonableness of cost, readiness for implementation, statewide or regional significance, integration of land use and transportation decision making, collaboration with stakeholders, and leverage of other projects or funding.
Stefano Announces Two Local Business Education Partnership Grants
Two state grants will help prepare local students for high-priority careers in the region.
The grants were awarded as part of the Business Education Partnerships program, which helps provide learning opportunities like internships, workplace shadowing, and career mentoring experiences. These educational opportunities help students learn about the technical skills that are in demand in today's workforce.
The Southern Alleghenies Workforce Development Board will receive a $70,373 grant to develop educational programs focused on activities that will increase work readiness skills and awareness of high-priority careers in the region.
The Westmoreland/Fayette Workforce Development Board will receive a $109,268 grant to support the development of a Work and Learn Model Continuum that prepares high school students for career and post-secondary education through work-based learning opportunities. The program will serve 700 K-12 students in Westmoreland and Fayette counties.
"Both of these projects will help today's students take advantage of valuable work opportunities here in local communities," Stefano said. "I am pleased that these grants will help build a stronger connection between students and local employers so young people can transition to careers in high-demand industries after they graduate. The number one issue I hear from job creators is the lack of qualified applicants for certain positions. This type of program works hand in hand with employers and our schools to address this growing workforce problem."
Around the District
It was great to be at the Somerset County Association of Township Officials Convention and speak on their legislative panel with the rest of the Somerset County Delegation.
Thanks to all that you do on the front lines of government!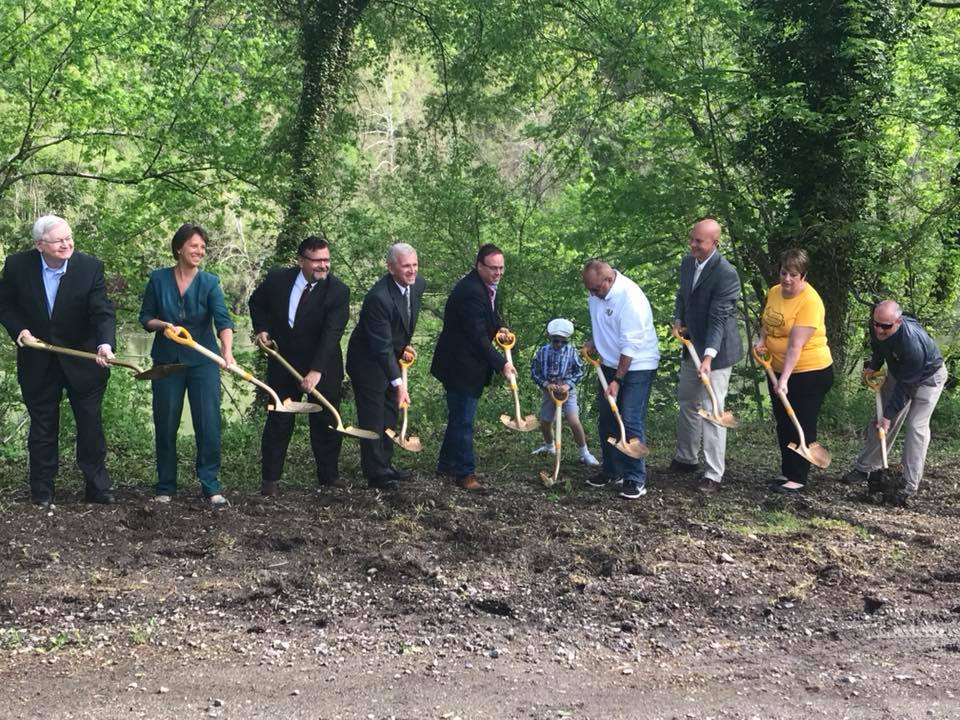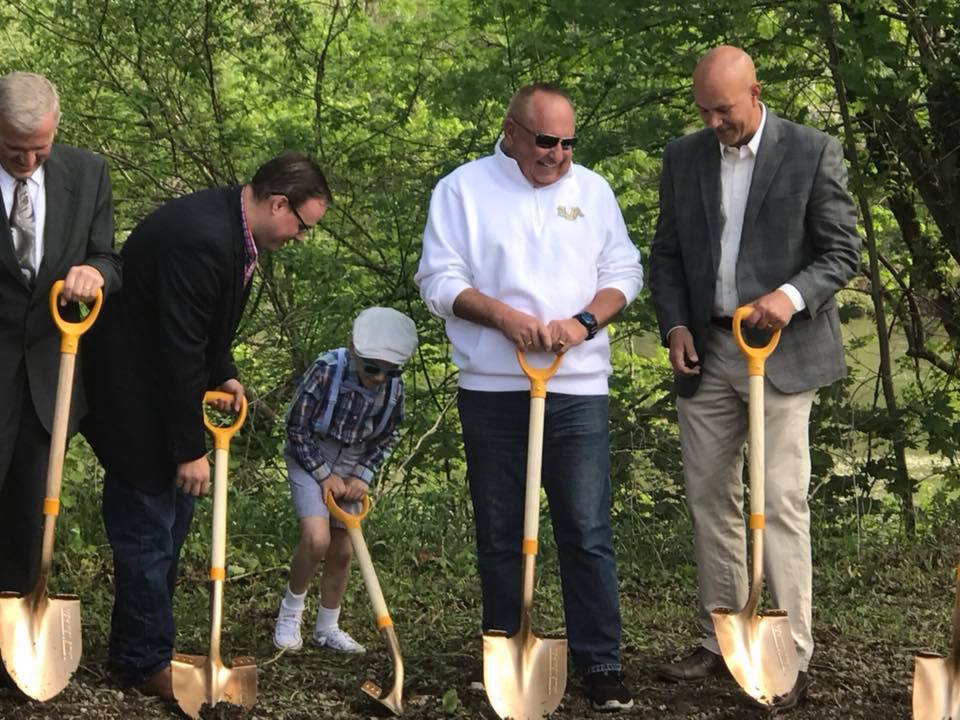 I joined County Commissioners federal and state legislators and officials from SPC in Point Marion to announce that the team working to build the Sheepskin Trail has secured over $900,000 in funding to build another section of the Sheepskin Trail.
I'm a believer in what a trail can do for a town. I've seen what the Greater Allegheny Passage trail has done in Connellsville and can't wait to watch Point Marion and the rest of the communities along the Sheepskin Trail benefit from this trail!