In this Update:
Statement on Fayette Primary Election Issues
Voters Approve Constitutional Amendments to Improve Emergency Response
Citizens can Comment on PennDOT Plan to Toll Highway Bridges
Senate Holds Two Public Hearings on 5G Deployment in Pennsylvania
Capitol Hunger Garden Breaks Ground on 11th Season
Tour the PA Capitol
Observing National EMS Week
Around the District
---
Statement on Fayette Primary Election Issues
I wanted to take a moment to address the disappointing situation that occurred during Fayette County's primary elections on Tuesday, May 19, 2021. I appreciate the concern of those who contacted my office with their experiences and wanted to take the time to let you know what I have discovered and what protocols are being changed.
I was alerted early Tuesday morning of the numerous reports of errors with ballot scans. I reached out immediately to Fayette County officials and demanded that the matter be investigated.
The Fayette County Election Bureau identified and addressed what amounted to a printing issue with some Primary Election ballots. Certain ballots were not scanning into the machines that would tabulate the votes. These unscanned votes were all immediately secured in the locked compartment on the tabulation machine for safekeeping. The issues were countywide and affected Republican and Democrat ballots.
It was reported to me by county officials that alternative solutions to the scanning issues were already established and were immediately enacted. Election officials were put in direct contact with the judges of elections at all precincts.
I was assured that every voter had an opportunity to vote at their polling place. This assurance was reinforced when the Fayette County Republican Party filed an emergency petition in common pleas court. This request was granted by Judge Steve P. Leskinen, who ordered:
Each unscanned ballot be kept at every polling location
Each ballot will be tabulated and the number of votes for each candidate and the responses to each referendum question be tabulated
The unscanned ballots would remain in the custody of the Judge of Elections of each polling location until it is transferred safely to the Fayette County Election Bureau office
After transferring custody to the Election Bureau, each Judge of Elections will certify the tabulation of the unscanned ballots from their poll
The Fayette County Election Bureau will physically review each ballot and tally each ballot into the total, confirming the results.
While this order ensured that each vote would be counted, the whole series of events is disturbing to me and interruptions to our election process only lead to confusion and distrust of the process. For all of us to trust our election process, these types of mistakes can't happen. I will continue to personally investigate this error to get to the bottom of it and make sure processes are in place so these mistakes are never replicated.
Voters Approve Constitutional Amendments to Improve Emergency Response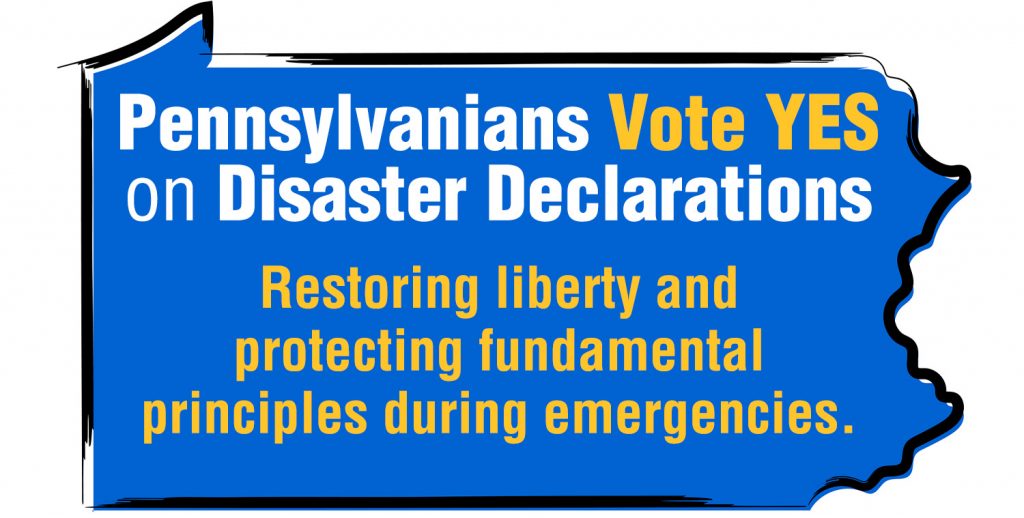 In Tuesday's primary election, Pennsylvania voters approved four ballot questions, including two constitutional amendments that will improve the way the state responds to emergencies.
The primary election results demonstrate our system of government works better when we work together. Pennsylvanians want to see more collaboration and better results from state government when responding to emergencies.
Also on Tuesday, voters elected small business owner Chris Gebhard to represent the 48th Senatorial District, which includes all of Lebanon County and parts of Dauphin and York counties.
With the addition of Senator-elect Gebhard, voters have given Senate Republicans a 28-21 majority in the State Senate, with one independent member who caucuses with Senate Republicans.
Citizens can Comment on PennDOT Plan to Toll Highway Bridges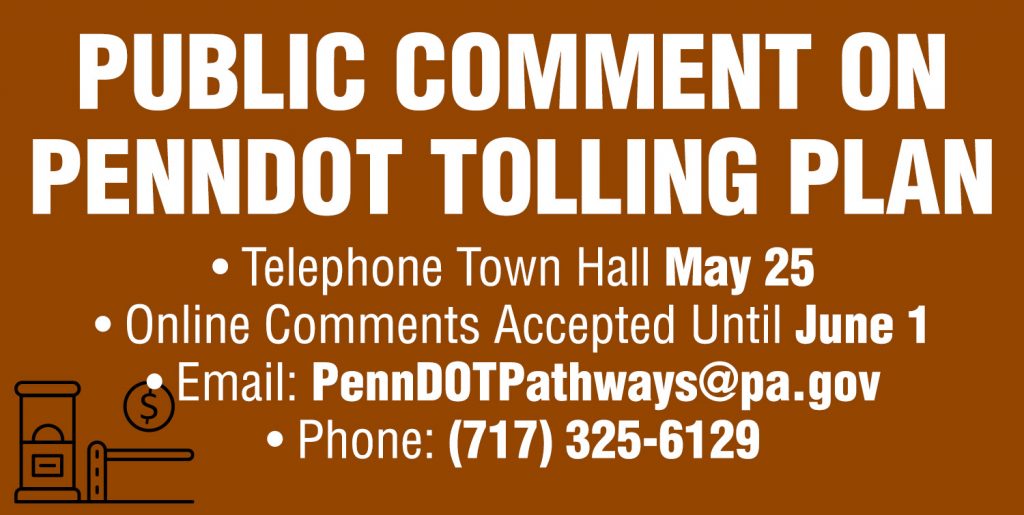 Residents can use an upcoming telephone town hall to voice their opinion on PennDOT plans to toll bridges on Pennsylvania interstate highways.
PennDOT will hold a telephone town hall on the plan Tuesday, May 25, beginning at 6 p.m. To join the town hall, register here to receive a phone call to join at the start of the meeting or call (855) 756-7520, Entry Code Extension 73539#.
In addition to the telephone town hall, citizens can comment:
If you have a comment or question about a specific bridge tolling project, you can access each project's comment form by visiting the project websites here.
On February 18, PennDOT unveiled a plan to toll nine bridges:
Interstate 78 – Berks County
Interstate 79 – Allegheny County
Interstate 80 – Clarion, Carbon, Jefferson, and Luzerne counties
Interstate 81 – Susquehanna County
Interstate 83 – Dauphin County
Interstate 95 – Philadelphia
Last month, the Senate approved Senate Bill 382, which would reform the Public-Private Transportation Partnership (P3) statute and to void the PennDOT Pathways Major Bridge P3 Initiative. It is now before the House Transportation Committee.
Senate Holds Two Public Hearings on 5G Deployment in Pennsylvania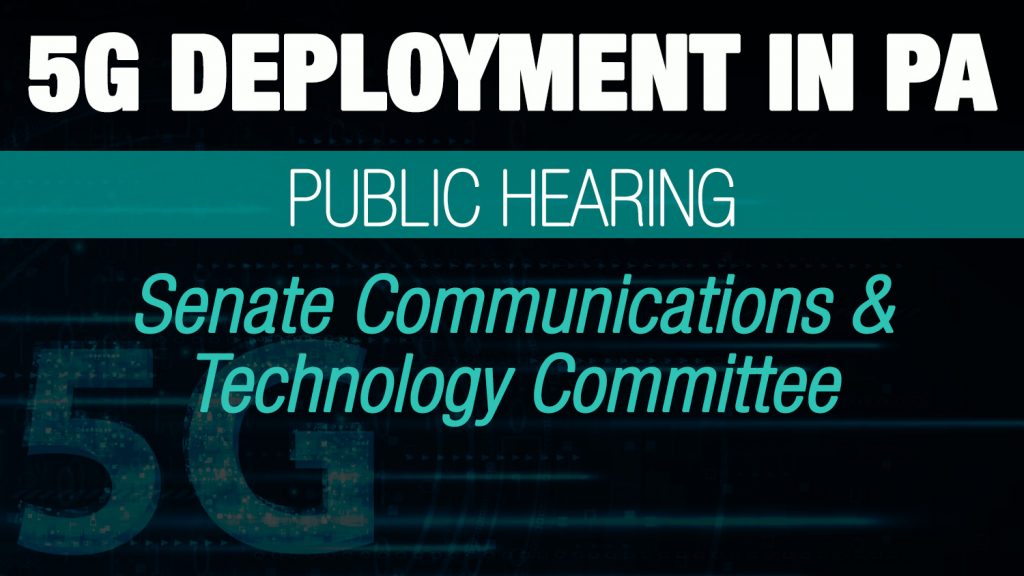 The Senate Communications and Technology Committee recently held two public hearings to review the deployment of 5G wireless technology in Pennsylvania.
5G is the fifth-generation technology successor to 4G broadband cellular networks, which provide connectivity to most current cellphones. Cellular phone companies began deploying 5G worldwide in 2019.
The first hearing featured wireless providers and local government representatives. The second hearing heard from state agencies and labor unions involved in wireless infrastructure. You can view hearing video, agendas and testimony at the links.
Capitol Hunger Garden Breaks Ground on 11th Season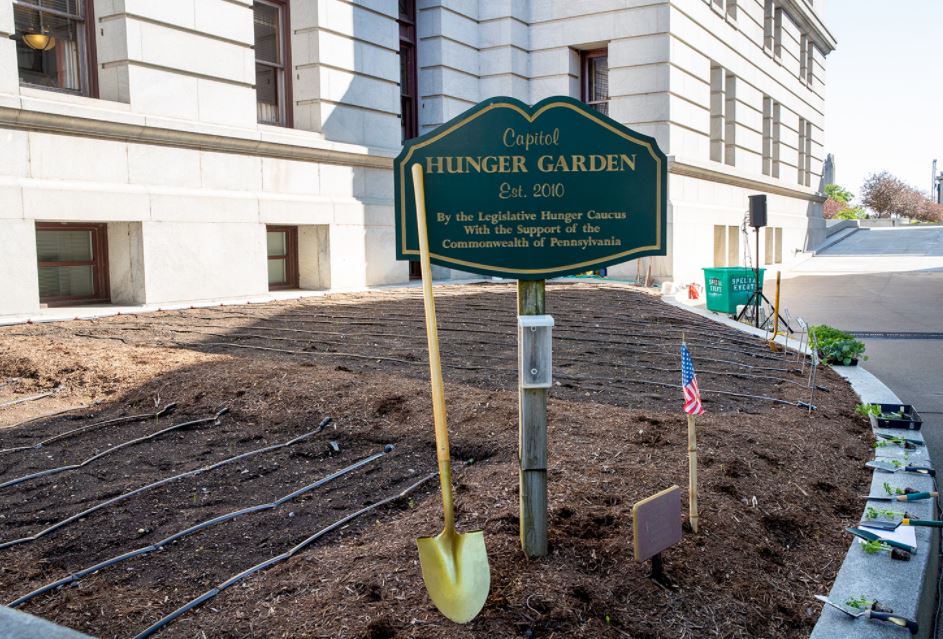 The Capitol Hunger Garden, which grows produce for food banks and draws attention to the need for food donations statewide, recently broke ground for its 11th season.
The garden, which is overseen by the bipartisan legislative Hunger Caucus and tended to by the Penn State Master Gardeners, is located on a 1,000 square-foot plot adjacent to the State Capitol Building.
Since its inception, the garden has annually produced between 700 and 800 pounds of vegetables that are donated to food banks, pantries and local soup kitchens.
Tour the PA Capitol
As things begin to open up, consider taking a trip to Harrisburg to tour our beautiful Capitol building!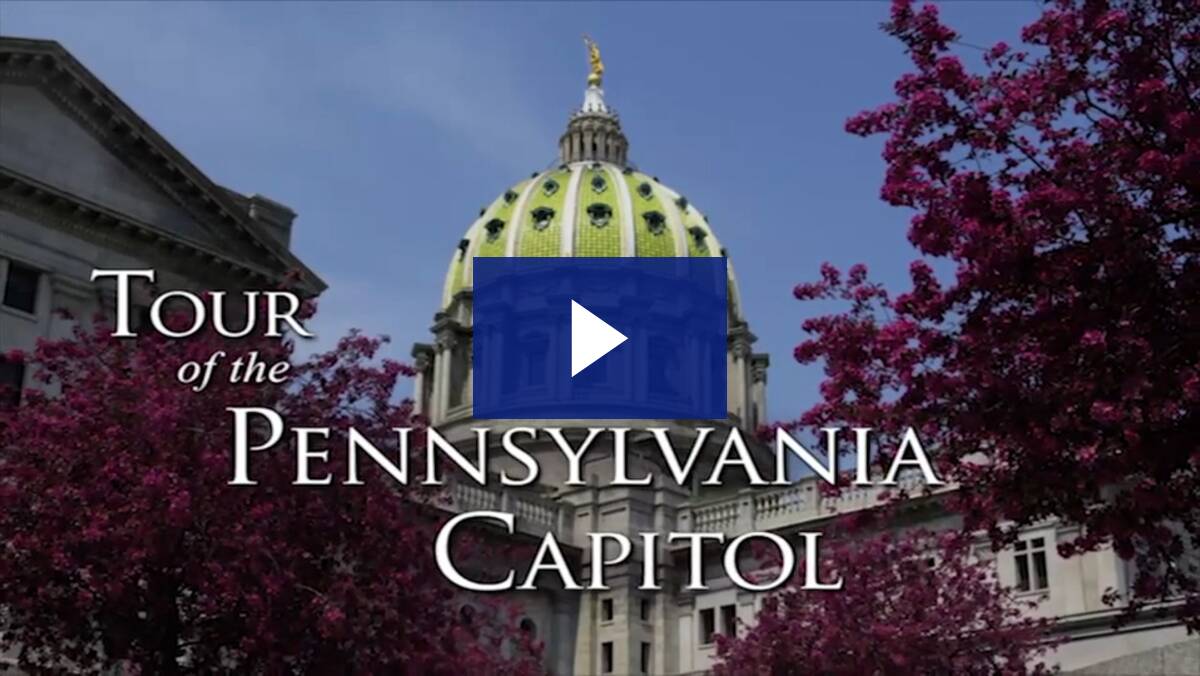 Observing National EMS Week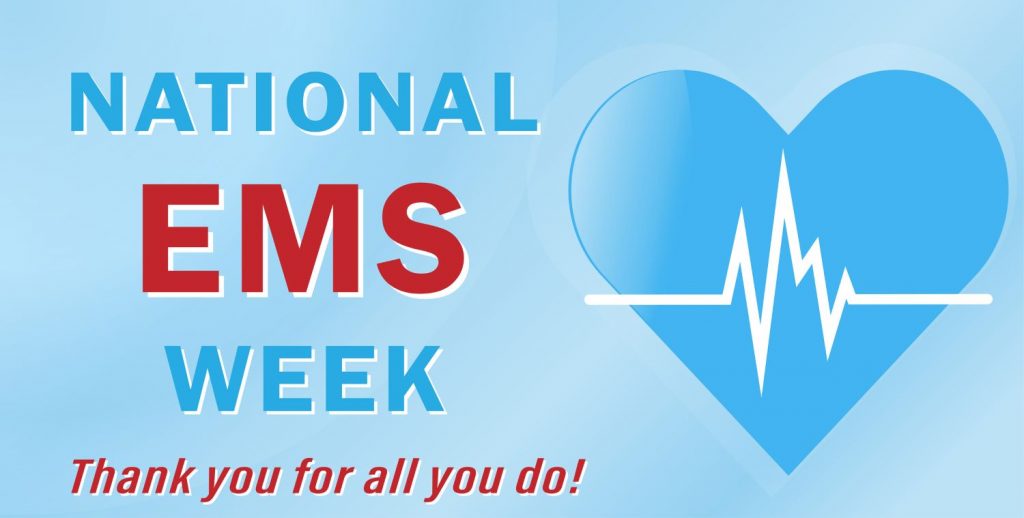 Over the past year, we witnessed how Emergency Medical Services personnel are ready to serve their communities and patients, even when facing an unprecedented global pandemic, and despite the risks to their personal health and safety.
EMTs, paramedics and other EMS practitioners serve as healthcare professionals, social workers, crisis counselors, consolers and caregivers. For this national EMS Week, we honor the many roles of EMS professionals and the people behind the scenes who support them.
Around the District
Rep. Carl Metzgar and Commissioner Colleen Dawson joined the Wright family, the scouts of troop 2025 along with many of their friends to celebrate the Eagle Scout Court of Honor for RJ Wright. RJ worked hard to achieve this honor at the young age of 14. He was mentored by his Eagle Scout brother Ryan White and their father. And RJ's sister Rebecca White just so happens to be this year's Maple Festival Queen! Congratulations to RJ for working so hard to reach this milestone. You're now walking with the giants and I look forward to seeing all that you'll do.