In this Update:
Stefano Legislation Moves in House
Senate Votes to Block Wolf Administration's Overreaching Charter School Regulations
National Guard Briefs Joint VAEP Committees
Senate Acts to Help Local Police Departments Find and Keep Officers
Vital Fire Legislation Moves in the Senate
Property Tax/Rent Rebate Program Application Deadline Extended to Dec. 31
From the VAEP Chairman's Desk
College Aid Webinars in June and July
Look Out for Texting Scams about Unclaimed Property
Around the District
Happy Father's Day
---
Stefano Legislation Moves in House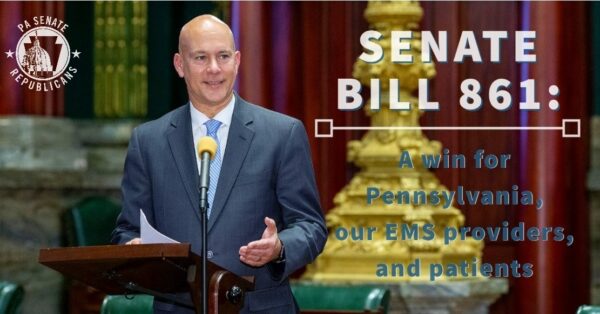 This week, the House Veterans Affairs & Emergency Preparedness Committee unanimously reported two measures by Senator Pat Stefano, Chairman of the Senate Veterans Affairs & Emergency Preparedness Committee.
Senate Bill 849 would amends Pennsylvania's Veterans Preference law. Currently, under our State Veterans' Preference Law, an individual must have completed their first term of service with an "other than dishonorable" discharge. Unfortunately, the current wording in the law excludes those who — through no fault of their own due to disability — could not complete their first term of service.
I have worked with the Department of Military and Veterans Affairs and the Office of Administration on Senate Bill 849, which corrects this issue. It is important that we help all of our Veterans and this legislation does just that.
Senate Bill 861 would have Pennsylvania become the 22nd state to join the EMS Compact.
Pennsylvania is having an exceedingly difficult time recruiting and retaining licensed EMS providers. The EMS Compact would help enhance our Emergency Medical Services system by providing qualified EMS personnel a 'privilege to practice' in participating states during times of need.
Both measures go to the full House for further consideration.
Senate Votes to Block Wolf Administration's Overreaching Charter School Regulations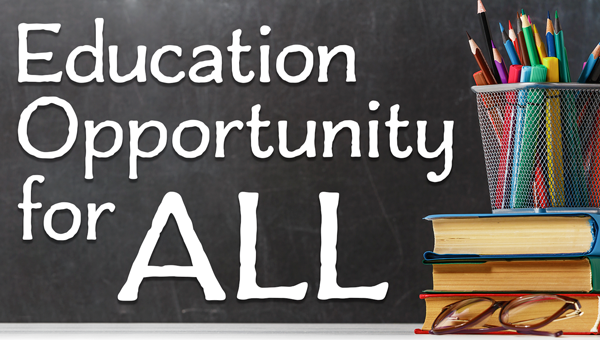 The Senate voted to block Gov. Tom Wolf's overreaching charter school regulations after his administration misused the regulatory process to avoid brokering an agreement with lawmakers.
The vote on House Concurrent Regulatory Review Resolution 1 comes after the administration didn't adequately address concerns raised during the public comment process and instead committed to final regulations that run contrary to the intent of existing charter school law.
The Department of Education's proposed list of wide-ranging policy changes through the regulatory process could, in effect, jeopardize the educational futures of thousands of low-income, minority and special education students through burdensome, unfunded mandates.
Many of these regulations serve as backdoor attempts to implement some of the administration's own policy preferences, including enrollment caps, onerous application standards and one-size-fits-all health benefit requirements that will shutter operations for many smaller charters. This is egregious considering the vulnerable students these schools primarily serve.
There is bipartisan interest in making reforms to our current charter laws. Frustration over the process does not justify circumventing the legislature.
National Guard Briefs Joint VAEP Committees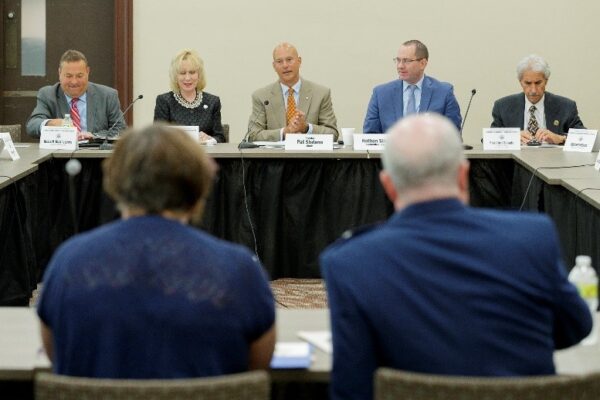 On Monday, the Senate and House Veterans Affairs & Emergency Preparedness Committees held a joint informational meeting with the PA Department of Military & Veterans Affairs and the PA National Guards Association. The Committees heard from the Department on current Guard deployments and operations. PNGAS then provided us with their Legislative Priorities. Afterward, I was able to thank the Deputy Adjutant General – Air, Brig. Gen. Michael J. Regan for the briefing.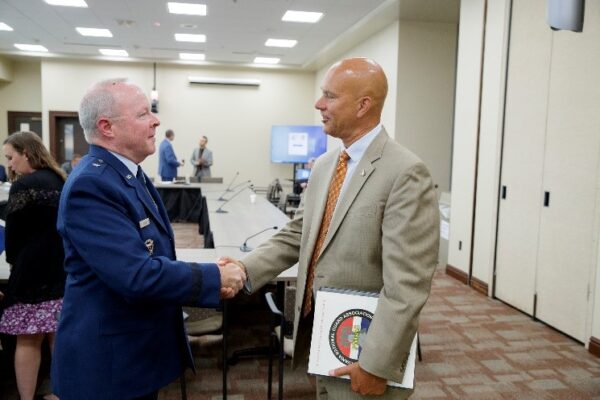 Senate Acts to Help Local Police Departments Find and Keep Officers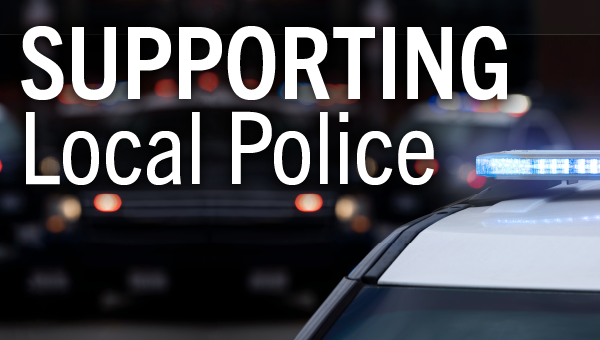 The Senate approved legislation expanding pension benefits for law enforcement officers who want to buy back service. The legislation now advances to the House of Representatives.
Senate Bill 669 gives municipal and regional police officers the option to buy back up to five years of previous part-time or full-time service at another department.
The change could serve as a recruitment tool for police departments. Senate hearings on rising crime in Pennsylvania uncovered a crisis facing local police departments in recruiting and retaining officers.
Vital Fire Legislation Moves in the Senate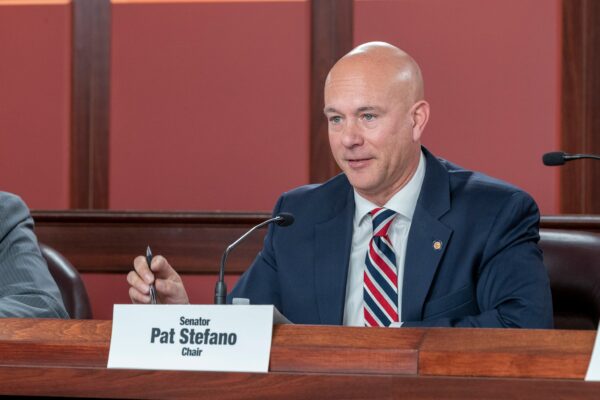 This past week, two bills sponsored by Sen. Pat Stefano (R-32) supporting firefighters advanced in the Senate. The Senate Veterans Affairs and Emergency Preparedness Committee passed Senate Bill 1265. This measure would task the State Fire Commissioner with establishing a registry of courses for firefighters, similar to what is done for emergency medical service providers.
This legislation would provide a central location for a firefighter's training credentials so a firefighter and his or her fire chief can easily access them, rather than having to retain hard copies. All too often, firefighters have to dig up their credentials. With this legislation, it will be conveniently at their fingertips.
Meanwhile, the full Senate passed Senate Bill 1027, which would permit junior firefighters, aged 17, to train on the interior firefighter module with live burns – with their parent or guardian's permission, local fire chief's permission and under the instruction of a credentialed Pennsylvania State Fire Academy instructor.
A result of discussions with my local fire companies, this bill is important for recruitment and retention purposes. It will help our junior firefighters complete their training prior to turning 18, which is critical at a time when the number of firefighters in Pennsylvania is so low
Senate Bill 1027 now moves to the House of Representatives for its consideration. Senate Bill 1265 is now before the full Senate.
These two measures, while not a silver bullet to fix all the issues facing Pennsylvania's volunteer firefighters, will provide some needed assistance for two important issues.
Property Tax/Rent Rebate Program Application Deadline Extended to Dec. 31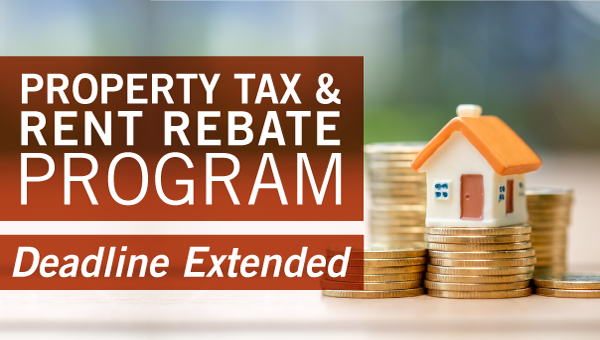 ​The deadline for older and disabled Pennsylvanians to apply for rebates on rent and property taxes paid in 2021 has been extended from June 30 to Dec. 31, 2022.
The Property Tax/Rent Rebate Program benefits eligible Pennsylvanians age 65 and older, widows and widowers age 50 and older, and people with disabilities age 18 and older. The income limit is $35,000 a year for homeowners and $15,000 annually for renters, and half of Social Security income is excluded. You can apply online at mypath.pa.gov.
Under state law, the annual deadline for the program is set as June 30. However, the law requires the Department of Revenue to evaluate the program to determine if funds are available to extend the deadline. To date, funding has been available to allow all who qualify, meaning the deadline can be extended to Dec. 31 for the current year.
From the VAEP Chairman's Desk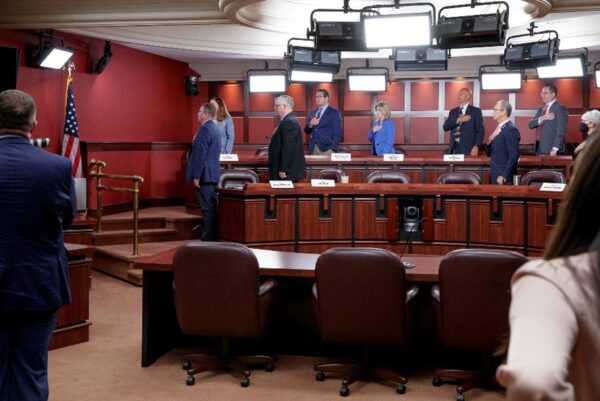 On Tuesday – Flag Day — the Senate Veterans Affairs & Emergency Preparedness Committee, chaired by Sen. Pat Stefano, advanced two measures
Senate Bill 1194 would establish the "Military College of Pennsylvania Educational Assistance Program." Similar to the Educational Assistance Program and the Military & Family Educational Assistance Programs for the Pennsylvania National Guard, this legislation would provide a financial incentive to students at the Valley Forge Military College to commission early into the Pennsylvania Army National Guard as a U.S. Officer in the Army.
This measure will help keep future military leaders in Pennsylvania, something that is vital to the future of our National Guard.
House Bill 803 would establish a Special Account for the Keystone Youth Challenge Academy. Pennsylvania was the 29th state in the country to establish a National Guard Youth Challenge Program – which provides a quasi-military education for at-risk youth.
The Keystone Youth Challenge Academy starts its first class of cadets this July, and I am greatly looking forward to seeing these students turn around their lives and ultimately go onto great things. This legislation will provide the Department of Military & Veterans Affairs the ability to receive financial donations and have some additional financial flexibility.
Click HERE for the video of the meeting.
On Thursday, members of the Senate Veterans Affairs & Emergency Preparedness Committee heard a briefing from members of the Pennsylvania American Legion regarding the Veterans Service Officer, or Veterans Outreach, Program. Veterans Service Officers provide a critical function, helping veterans to connect to the benefits and programs that they've earned.
I am pleased that my district offices are able to connect residents directly to a Veterans Service Officer. I urge any veteran or their family to contact my office to set up a time to connect to a VSO. It will be well worth their time and efforts.
College Aid Webinars in June and July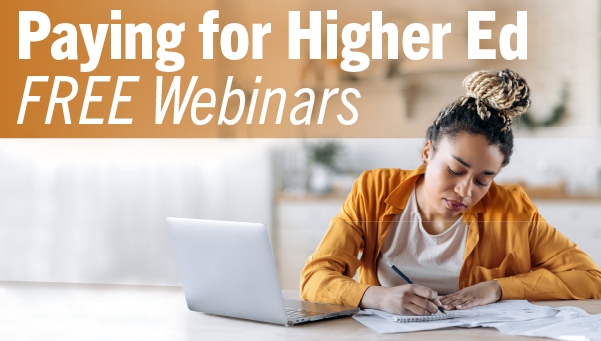 The Pennsylvania Higher Education Assistance Agency (PHEAA) is holding free webinars covering the two most requested topics during this time of year as families look to achieve an affordable postsecondary education.
Deep Dive into Covering the Gap
June 30, noon
July 12, noon
July 26, 6:30 p.m.
This one-hour webinar answers questions that might arise after students receive their first semester bill, such as additional costs to plan for and available loan programs.
Borrowing for Education: Which Loan is Right for Me?
June 28, 6:30 p.m.
July 14, 6:30 p.m.
July 21, noon
July 28, noon
This one-hour webinar covers available loan programs and advantages and disadvantages of each.
You can find more information on these sessions and register here.
Look Out for Texting Scams about Unclaimed Property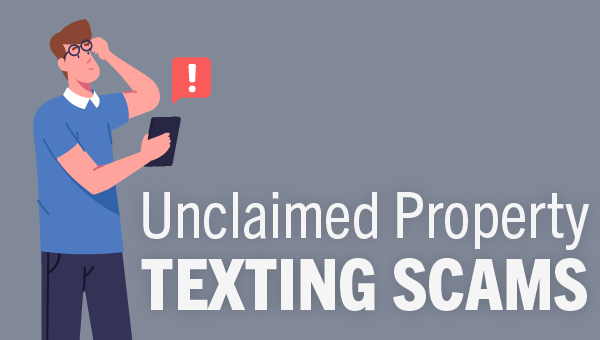 The Pennsylvania Treasury Department is warning Pennsylvanians that scammers are using text messages to target potential unclaimed property claimants.
About one in 10 Pennsylvanians is owed some of the more than $4 billion in unclaimed property held by the department, making the subject ripe for exploiting by scammers.
The Treasury Department never reaches out to people about any program, including unclaimed property, via unsolicited text messages. You can search the online database at patreasury.gov/unclaimed-property to see if you have property waiting and start the claim process.
Around the District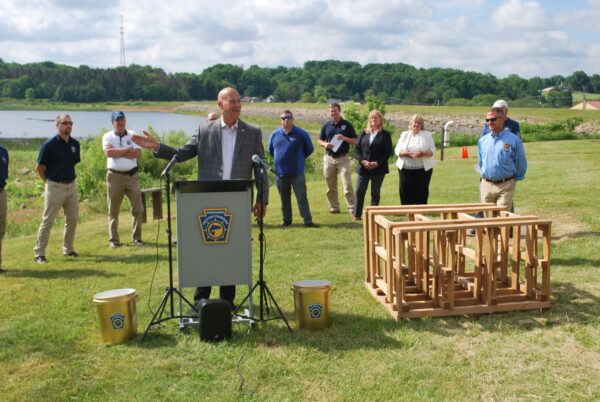 Although I was in Harrisburg for most of last week, I had the honor on Friday of celebrating the completion of Somerset Lake's Dam Rehabilitation Project with Pennsylvania Fish and Boat Commission, state and local officials, and our community. Even though the lake is still refilling, this project has been ten years in the making and will provide Somerset County with a well-deserved recreation space.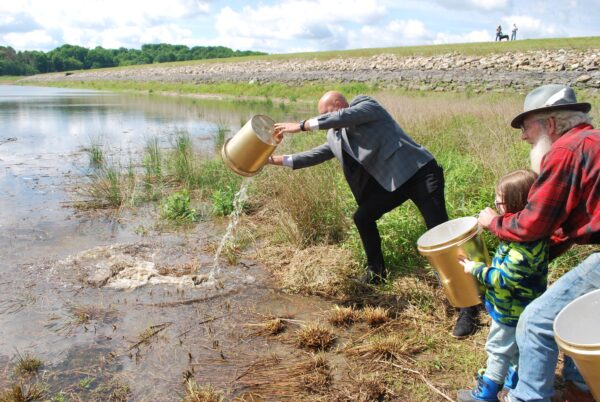 Celebrating Fathers and Fatherhood

To all dads, I hope you enjoy your special day on Sunday, as we celebrate all the unique joys and talents you bring to a family.