In this Update:
Fayette Senior Expo Scheduled for September 27
We're Still Collecting Items for Area Food Banks
Help Available to Move Students from Schools to Employment
PennDOT Accepting Applications for Transportation Improvement Project Funding
Public Comments Accepted on 2022 State Water Plan
State Grants Available for Public Libraries
Thank You, Truck Drivers
Celebrating Our Enduring Constitution
Around the District
---
Fayette Senior Expo Scheduled for September 27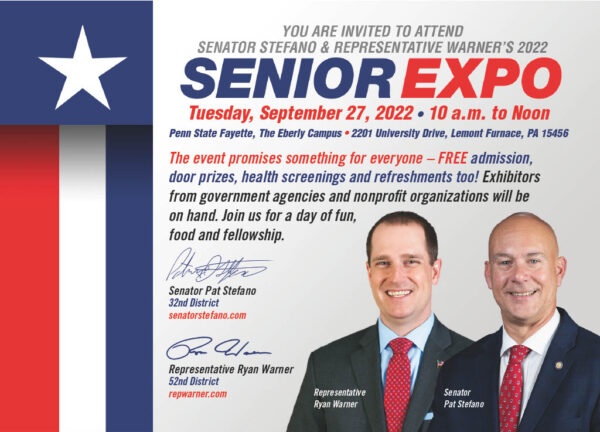 We're Still Collecting Items for Area Food Banks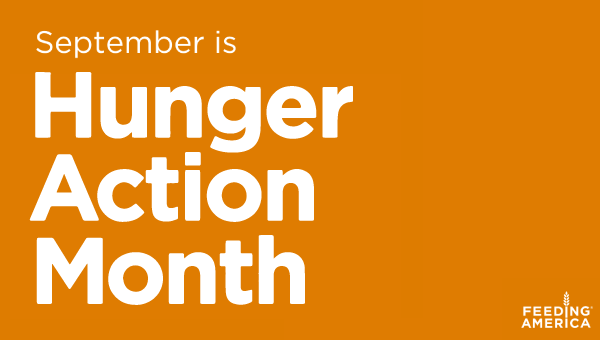 Throughout Hunger Action Month, my district offices (see addresses below) are collecting non-perishable items to be given to food banks in our communities.
Neighbors helping neighbors is the best form of charity and it's one of the many traditions that make our country great. Please consider making a donation to help a family in need.
Help Available to Move Students from Schools to Employment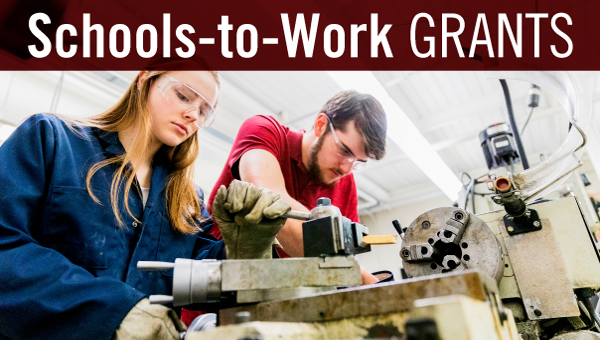 State assistance is available to develop and improve partnerships between schools, employers, organizations or associations for pre-apprenticeship and training pathways for students.
Successful project applications should create career opportunities that lessen the gap between high school and employment or post-secondary education through the use of pre-apprenticeships.
Applicants must be registered with the department as a pre-apprenticeship program and be connected to a registered apprenticeship program that will be responsible for administering and operating a pre-apprenticeship program. Additional details and the grant application for the Schools-to-Work grants can be found here. Applications are due by Oct. 12.
PennDOT Accepting Applications for Transportation Improvement Project Funding
The Pennsylvania Department of Transportation (PennDOT) announced today that applications will be accepted through November 14, 2022 to fund transportation improvement projects under the Multimodal Transportation Fund (MTF).
Eligible applicants include municipalities, council of governments, business/non-profit organizations, economic development organizations, public transportation agencies, public airports, airport authorities, and ports and rail entities.
Projects that will be considered should coordinate local land use with transportation assets to enhance existing communities; improve streetscape, lighting, sidewalk facilities, and pedestrian safety; improve connectivity or utilization of existing transportation assets; or advance transit-oriented-development. Projects are selected based on safety benefits, regional economic conditions, technical and financial feasibility, job creation, energy efficiency, and operational sustainability.
In the 2022-2023 fiscal year, 56 projects were awarded $47.8 million in MTF funding throughout 28 counties.
Act 89 established a dedicated Multimodal Transportation Fund that stabilizes funding for ports and rail freight, increases aviation investments, establishes dedicated funding for bicycle and pedestrian improvements, and allows targeted funding for priority investments in any mode.
PennDOT expects to announce grant recipients next year, and funding will become available in July 2023.
For more information about the program and previous years' applications and awards, visit the Multimodal Program page of PennDOT's website.
To submit a 2023-24 state fiscal year Multimodal Transportation Fund application, visit the Multimodal Program page, and click on the tile to prepare and submit a PennDOT MTF application.
If you decide to apply for funding under the Multimodal Transportation Fund, please take the opportunity to contact my office for support for your project. It is important to me that improvements to the 32nd District receive all possible support and so I encourage all applicants contact my office so that I may help champion these improvements. Please contact my Outreach Coordinator Sue Quinn at 724-626-1611 for more information
Public Comments Accepted on 2022 State Water Plan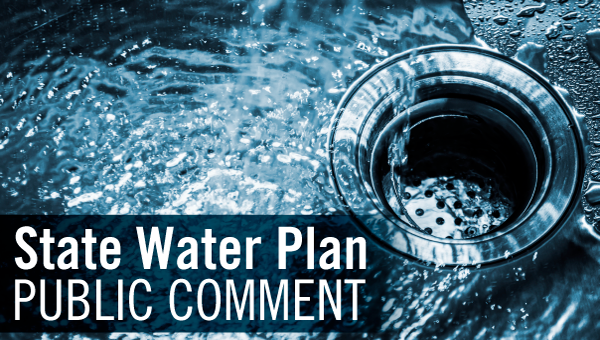 The Pennsylvania Department of Environmental Protection (DEP) recently released the draft 2022 Pennsylvania State Water Plan identifying regional and statewide water resources priorities and recommending statewide and legislative actions. Pennsylvanians are invited to review the draft plan and provide comments on it.
As required by the state Water Resources Planning Act of 2002, DEP collaborates with regional committees and a statewide committee to prepare the plan. It covers water availability, infrastructure, water resource protection and other topics.
Comments can be made online or emailed to ecomment@pa.gov, or can be mailed to the DEP Policy Office, Rachel Carson State Office Building, P.O. Box 2063 Harrisburg, PA 17105. All comments must include the commenter's name and address. The deadline for comments is Sept. 19.
State Grants Available for Public Libraries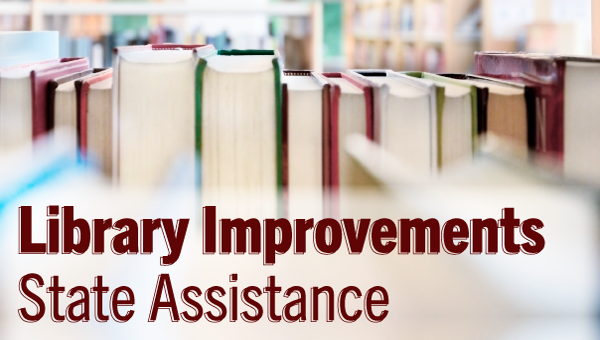 Applications are being accepted until Oct. 14 for the 2023 Keystone Grants for Public Library Facilities program.
It provides funds to sponsoring municipalities for up to 50% of eligible project costs to plan, acquire, construct, or rehabilitate public libraries as outlined in the guidelines. Examples of fundable projects include ADA upgrades, a new roof, replacement windows, energy-efficient upgrades to HVAC systems, new elevators, facility expansion and new construction.
To be eligible, the sponsoring municipality and the board of the state-aided library must jointly prepare and submit their application. A competitive review process is used to evaluate and score applications.
Thank You, Truck Drivers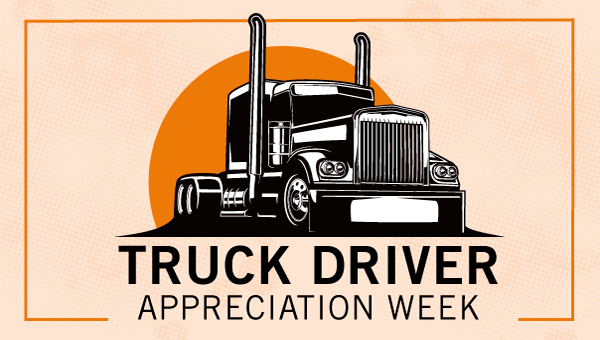 This is National Truck Driver Appreciation Week. These one million professional men and women keep the American economy moving by delivering our goods safely, securely and on time. Thank you for your commitment and hard work.
Celebrating Our Enduring Constitution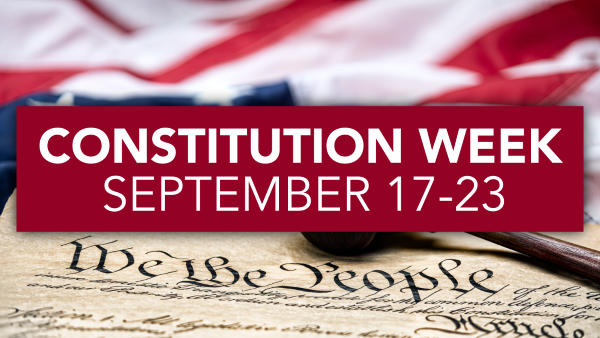 On Sept. 17, 1787, in Philadelphia, the Founding Fathers signed the most influential document in American history, the U.S. Constitution.
We the People of the United States, in Order to form a more perfect Union, establish Justice, insure domestic Tranquility, provide for the common defence, promote the general Welfare, and secure the Blessings of Liberty to ourselves and our Posterity, do ordain and establish this Constitution for the United States of America.
It recognizes that we are born with rights that government did not grant and cannot take away. Every legislator takes an oath to support, obey and defend the U.S. Constitution and the Pennsylvania Constitution.
Around the District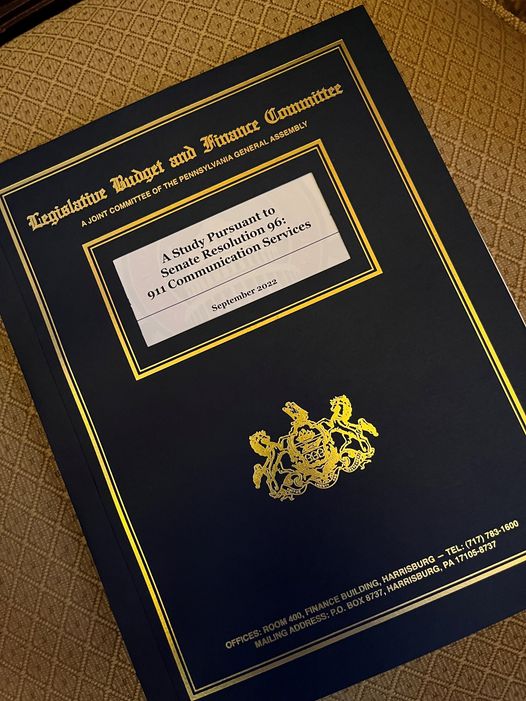 On Tuesday, the PA Legislative Budget & Finance Committee (LBFC) released its report on Pennsylvania's 911 System. This study was done at my request, pursuant to Senate Resolution 96. Our 911 law is up for reauthorization in January 2024. This report will help guide the General Assembly's efforts with recommendations for remedial and regulatory changes as needed in the program, as well as on revenues, the surcharge fee, funding formula, incentives for regional cooperation and consolidation, having all 911 calls dispatched from county public safety answering points, the use of the Amber Alert System, and alternative approaches to the collection of fees.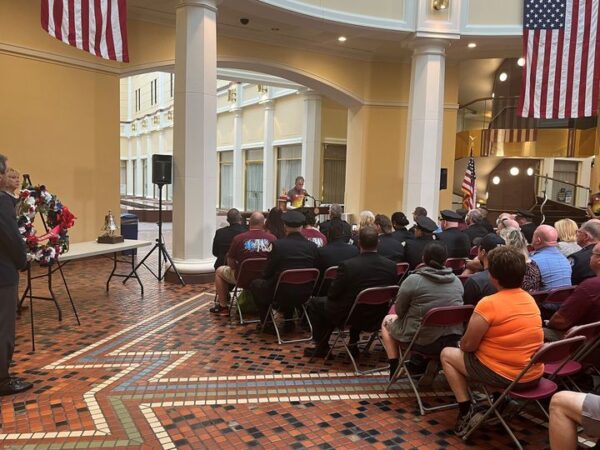 On Monday, the EMS Provider Foundation held its 12th Annual EMS Memorial Day Service here at the PA Capitol – honoring the memory of 73 EMS providers who lost their lives in the line of duty. As Chairman of the Senate Veterans Affairs & Emergency Preparedness Committee, I am proud to have sponsored Senate Resolution 331, designating September 12th as "EMS Memorial Day" in Pennsylvania.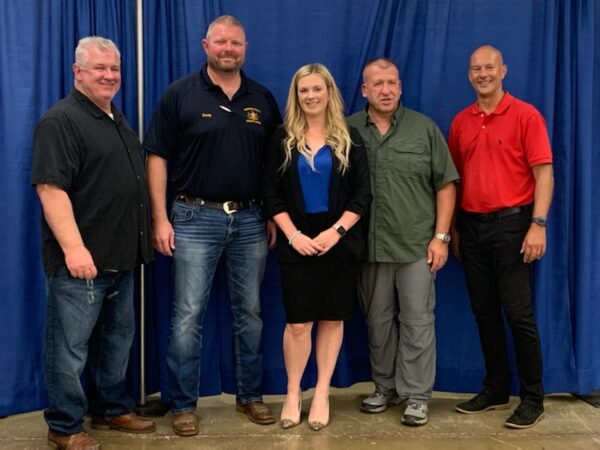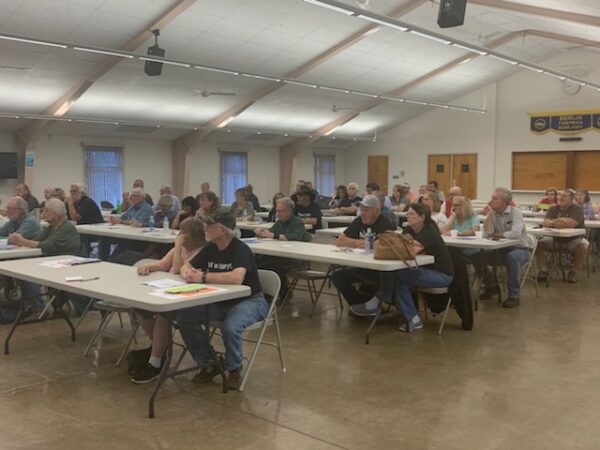 Monday, I hosted a Conceal Carry Seminar at the Berlin Community Center in Somerset County. Our keynote speaker, Acting District Attorney, Molly Metzgar, covered PA Gun Laws and the Castle Doctrine. Somerset County Sheriff, Dusty Weir, explained the process of applying for a Conceal Carry Permit. Retired Sergeant William Link and retired Trooper James Gregg, from the Pennsylvania State Police, covered interactions with law enforcement while carrying, firearm safety, and how to report suspicious activity. Thank you to all of our speakers and participants for coming out and supporting Concealed Carry in the 32nd District.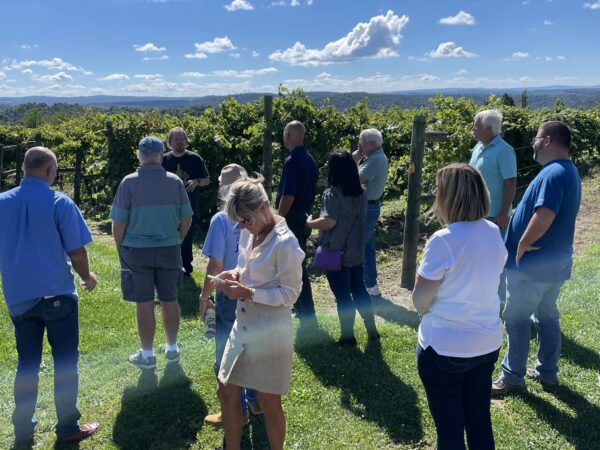 I was delighted to join the Fayette County Farm Bureau legislative tour on Friday at Christian W. Klay Winery. Thank you to the staff at Christian Clay Winery and the farm bureau members for all that they do for the district.