In this Update:
Stefano Announces Nearly $400,000 in Grants for the 32nd District
EMS Memorial Day Set for September 12th
Senate Expands Right to Know Law to State-Related Universities
USS Harrisburg Almost Underway
Hearing Highlights Ideas to Combat Lyme Disease in PA
SR334 Designates September 16th as "POW/MIA Day"
Promise of Carbon Capture Technology in Pennsylvania Explored by Committee
Senate Committee Passes Guard and Veterans Measures
September 20th Recognized as "National Guard and Veterans Day at the Capitol"
September is Suicide Prevention Month
"Gold Star Mothers' Day" Set for September 25th
Rosh Hashanah Begins Sunday
Fayette Senior Expo Scheduled for September 27
Collecting Items for Area Food Banks Continues
Hopwood AMVETS Luncheon September 30th
Around the District
---
Stefano Announces Nearly $400,000 in Grants for the 32nd District
The Commonwealth Financing Authority (CFA) awarded nearly $400,000 in grants to the 32nd Senatorial District.
Seven grants that will prevent flooding, enhance recreational opportunities and improve wastewater service were approved for the 32nd District today. I appreciate the work so many people did to acquire these competitive grants, and I'm glad I was able to also play a part in redirecting the money back to the district.
Boswell Borough received $205,000 for stormwater infrastructure improvements along Allegheny Street, Hower Avenue and Ohio Street. It will increase the capacity of the sewer system to prevent future flooding along Allegheny Street.
Point Marion Borough received $63,000 to renovate and upgrade the existing playground and recreation area at Point Marion Borough Community Park. It will replace athletic field bleacher equipment, installation of shade areas and field house restroom renovations to become ADA-compliant along with two message boards to keep the community informed of upcoming events and park notices.
Brownsville Borough received $62,438 to rehabilitate and expand the Brownsville Riverside Wharf boat docks to allow for additional vessels to dock, continue fishing and improve the overall appearance of the wharf. It will also be used to repair and extend the floating boat docks, install piling poles and repair signage on the wall.
Saltlick Township received $24,629 to resurface a four-mile section of the Indian Creek Valley Trail. It was last surfaced nearly 20 years ago and currently has unsafe sections with exposed rocks and tree roots.
Redstone Township received $17,500 to revise its sewage plan to improve wastewater service along the U.S. Route 40 Corridor, form Lafayette Memorial Park to Stone Church Road.
Jefferson Township received $15,580 to revise its sewage plan so it will assess the feasibility of constructing a centralized sewage treatment plan and public collection system in the Village of Bakersville.
Wharton Township received $10,750 to revise its sewage plan and determine options for sewage to eliminate malfunctioning systems and wildcat sewers and determine the most cost-effective option for sewage in the township.
The projects were funded by the CFA, which is an independent agency of the Department of Community and Economic Development that administers many of Pennsylvania's economic development and community improvement programs.
EMS Memorial Day Set for September 12th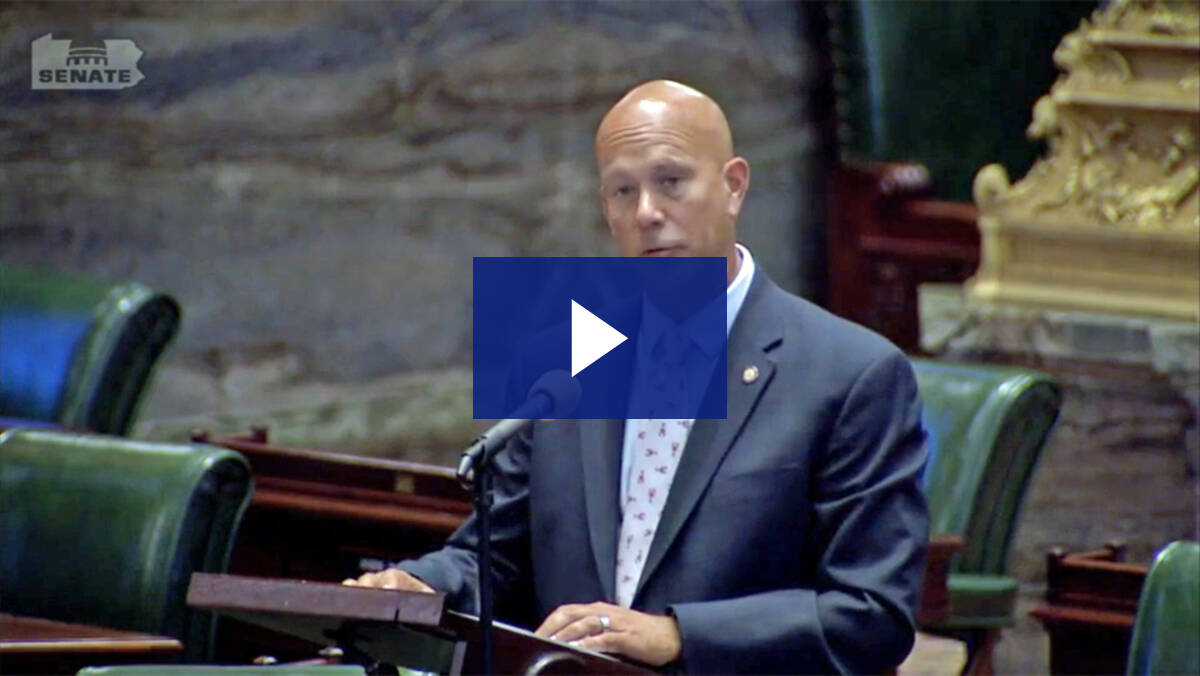 On Tuesday, I spoke on the Senate Floor in support of Senate Resolution 331, which designates September 12th as "EMS Memorial Day in Pennsylvania." This year marked the EMS Provider Foundation's 12th Annual "EMS Memorial Day" Service at the Capitol. During this time, EMS providers from across the Commonwealth joined together for a 3-day bike ride to the Capitol, culminating in a service that draws attention to and honors the EMS providers that lost their lives in the line of duty. Tragically, 73 EMS providers have had their names read during this touching service. Let's be clear — these are not just names, not just lives, but heroes that died trying to save others' lives.
Senate Expands Right to Know Law to State-Related Universities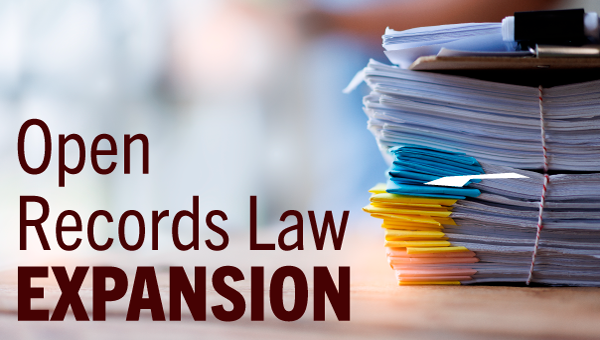 Seeking to shine light on costs driving college tuition increases, the Senate approved legislation to expand Pennsylvania's Right to Know Law to provide greater access to public records at state-related universities.
Senate Bill 488 would create an online searchable database that details information about budgets and contracts approved by Penn State University, Temple University, the University of Pittsburgh and Lincoln University. The legislation also increases the amount of university personnel salary information subject to public disclosure.
State-related universities receive more than $600 million in taxpayer dollars.
Under Pennsylvania's Right to Know Law, the Office of Open Records processes requests for documents from public agencies, such as the governor's administration, legislative and judicial agencies and local organizations. The bill now moves to the House of Representatives for consideration.
Among other measures passed by the Senate this week was Senate Bill 1203, which prevents companies from receiving state contracts, grants or tax credits if they are owned, controlled by, or acting on behalf of the Russian government.
USS Harrisburg Almost Underway
On Monday, I participated in a press conference with House Speaker Bryan Cutler, House Majority Leader Kerry Benninghoff, and Representative Karen Boback, Chair of the House Veterans Affairs & Emergency Preparedness Committee. We were joined by U.S. Navy Rear Admiral Thomas Anderson as he provided an update on the progress on the USS Harrisburg.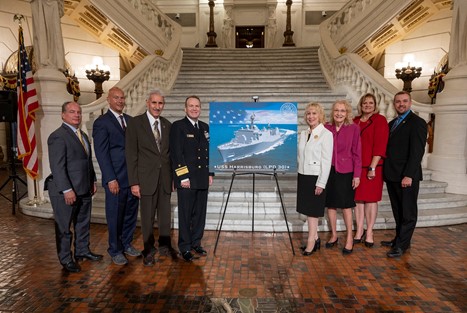 In 2019, the Trump Administration announced that the U.S. Navy would add thirteen LPD-17 Flight II amphibious ships to the Navy's fleet and that one of the vessels would be named after the Commonwealth's Capitol City – the "USS Harrisburg." The Harrisburg-Carlisle area is home to several Department of Defense facilities, including the Naval Support Activity Mechanicsburg, the Susquehanna DLA, and Army War College.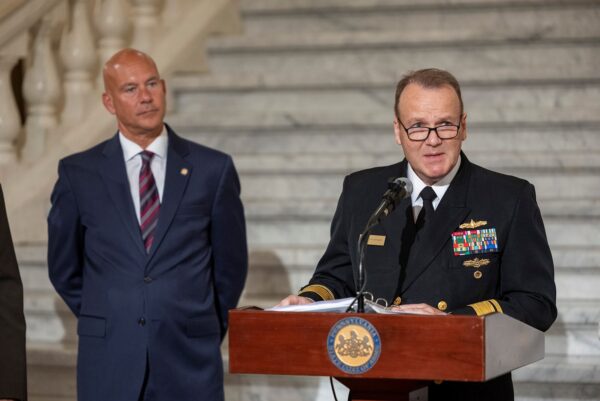 The USS Harrisburg will provide the Department of the Navy with another modern, sea-based platform that is networked, survivable, and built to operate with modern-day transformational platforms, such as the MV-22 Osprey and amphibious assault vehicles. In January, the keel was laid, marking the birth of the USS Harrisburg. It is expected to be completed and put into service in 2025.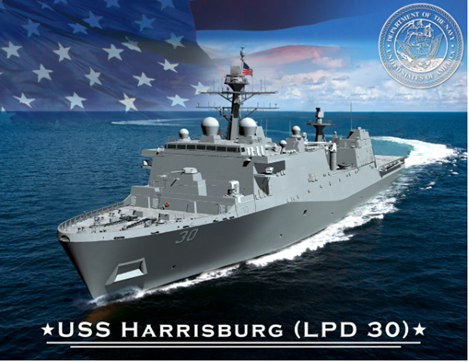 Hearing Highlights Ideas to Combat Lyme Disease in PA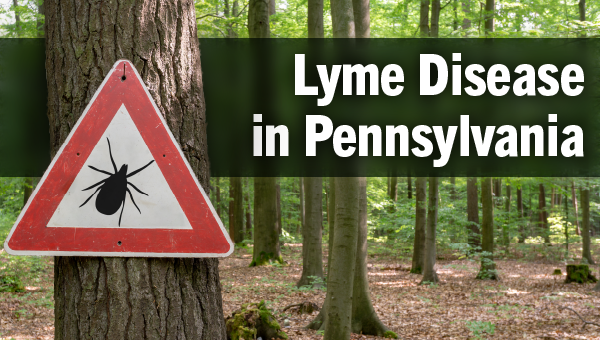 Pennsylvania leads the nation in Lyme disease cases, with children making up the largest demographic affected.
The Senate Health and Human Services Committee held a public hearing to increase understanding of tick-borne diseases, tick testing and mitigation, testing options for physicians and patients, and guidelines for treatment options.
The panel heard testimony from Physician General and Acting Health Secretary Denise Johnson, as well as the director of the Tick Research Lab of Pennsylvania at East Stroudsburg University, an infectious disease physician, and the president of the PA Lyme Resource Network.
SR334 Designates September 16th as "POW/MIA Day"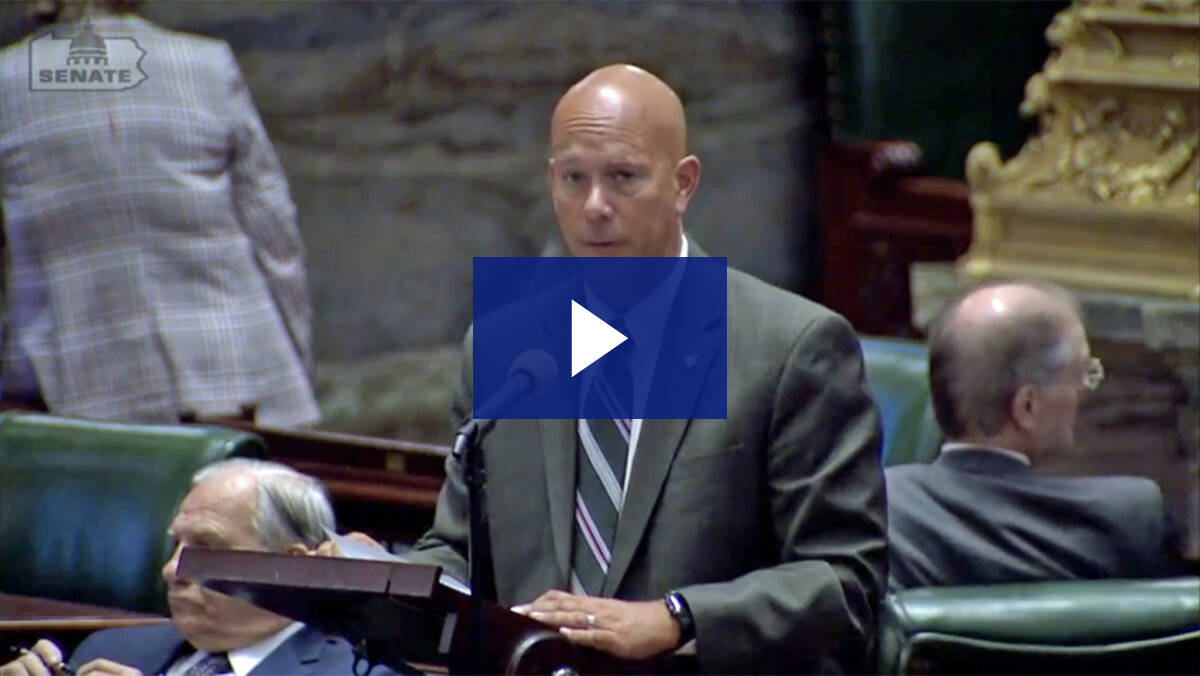 On Wednesday, Sen. Devlin Robinson and I spoke on the Senate Floor on Senate Resolution 334, which designates September 16th as "POW/MIA Day in Pennsylvania." Nearly 100,000 American service members have gone unaccounted for since World War I.
During the 50th Anniversary of D-Day, President Ronald Reagan stated, "We will always remember, we will always be proud. We will always be prepared, so that we will always be free." And that is what we're talking about today – to remember. These heroes either lost their lives or were captured and held captive. It is fitting that we honor those service members annually to ensure that we don't forget. It took a number of years to do it, but POW/MIA Day is now held on the third Friday of each September.
Over the years, there has been an effort — the One Empty Seat Campaign — spearheaded by Rolling Thunder Chapters to place an Empty Seat — representing POWs and MIAs — in public buildings, including one at the Pennsylvania State Capitol. Dedicating a chair is a fitting tribute as it will remind us of those who could have been here — had war not reared its ugly head. For the families left behind, those conflicts have never ended. The pain of not knowing what happened to their loved ones may fade as time passes, but it can never go away. We have a solemn duty to never forget those men and women and their families.
Promise of Carbon Capture Technology in Pennsylvania Explored by Committee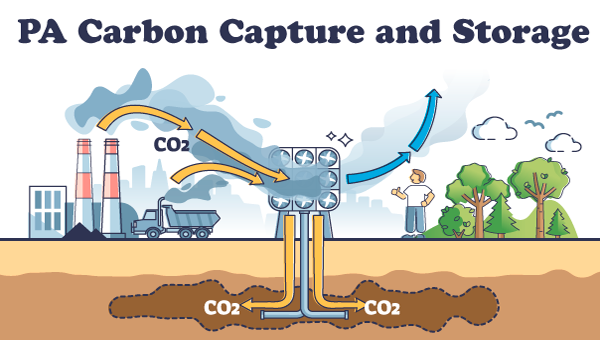 The Senate Environmental Resources and Energy Committee held an informational briefing Tuesday on Pennsylvania's potential as a carbon capture, utilization and storage hub.
Wolf administration officials and the carbon capture and storage business opportunity manager for Shell USA, Inc. took part to discuss the region's promise as a premier hub for both carbon capture and clean hydrogen.
The Great Plains Institute, using data from a 2009 Department of Conservation and Natural Resources report, estimates the state could store about 2.4 billion metric tons of carbon dioxide underground. This is equivalent to the level of greenhouse gases emitted from 517 million gas-powered passenger vehicles annually, according to the U.S. Environmental Protection Agency.
Senate Committee Passes Guard and Veterans Measures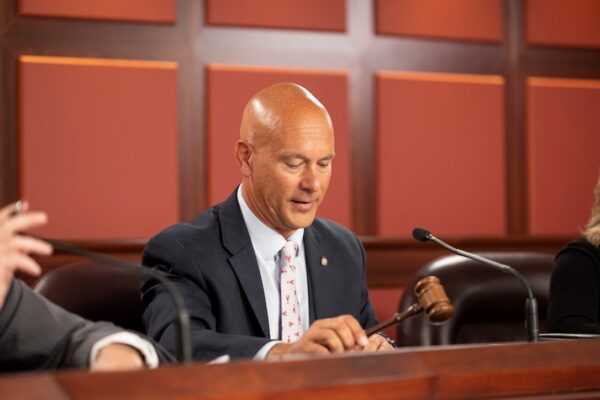 On Wednesday, during "National Guard & Veterans Day at the Capitol," the Senate Veterans Affairs and Emergency Preparedness Committee advanced four measures important to the Pennsylvania National Guard and the Commonwealth's nearly 800,000 veterans, said Sen. Pat Stefano (R-32), committee chairman.
Senate Bill 244, sponsored by Sen. Joe Pittman (R-41), would amend the Disabled Veterans Property Tax Exemption Program by excluding Veterans Disability payments from being included in the calculation of a veteran's income in order to be eligible.
"This measure will help more veterans who are 100% disabled qualify for this important benefit," said Stefano. "It is imperative that we ensure programs aimed at assisting veterans actually work for them."
House Bill 2086, sponsored by Rep. Joe Kerwin (R-125), permanently allows members of the Pennsylvania National Guard to utilize Commonwealth vehicles during emergencies.
"During the pandemic, state agencies found many outdated laws that impeded response efforts," said Stefano. "The governor temporarily waived some laws, but since the end of the pandemic, we have looked at which waivers ought to be permanently kept. This measure will ultimately help members of the National Guard do their job without unnecessary red tape."
House Bill 2361, sponsored by Rep. Tracy Pennycuick (R-147), would designate June 12 as
"Women Veterans Day in Pennsylvania."
"The first Women Veterans Day was observed in 2018 and is now commemorated in 14 states," said Stefano. "I am hopeful that Pennsylvania will soon be the 15th to honor women who served our nation.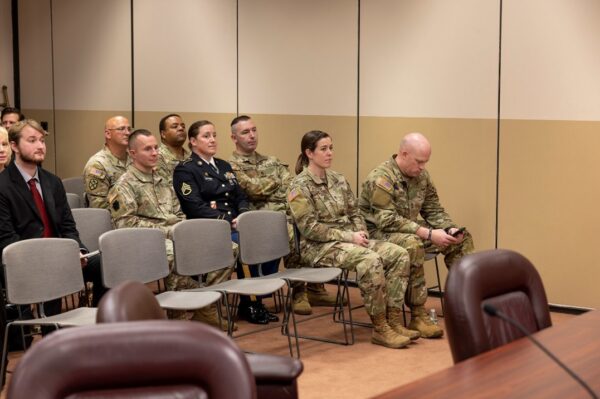 House Bill 2586, sponsored by Rep. Karen Boback (R-117), would designate March 29 as
"Tuskegee Airmen Commemoration Day in Pennsylvania."
"The Tuskegee Airmen were vital to the success of the United States in World War II," said Stefano. "In March of 1941, the 99th Pursuit Squadron, better known as the Tuskegee Airmen, received their flight training at a segregated air base in Tuskegee, AL, and became the first African American fighter squadron in the U.S. Army Air Corps."
Each of the bills advance to the full Senate for further consideration.
Meanwhile, Stefano sponsored Senate Resolution 355, designating Sept. 20, 2022, as "National Guard and Veterans Day at the Capitol."
"In 1747, Benjamin Franklin organized the 'Philadelphia Associators,' the precursor to the Pennsylvania National Guard," said Stefano. "Today, Pennsylvania has the second largest Army National Guard in the nation and the fourth largest Air National Guard. With this resolution, we pay tribute to our citizens, soldiers, and airmen of the Pennsylvania National Guard, veterans of all services and components who have served, and their families."
Click HERE for the video from the meeting.
September 20th Recognized as "National Guard and Veterans Day at the Capitol"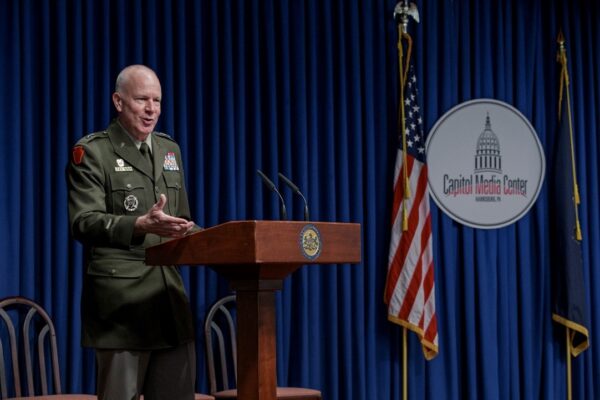 On Tuesday, I participated in the Pennsylvania National Guard & Veterans Day events at the Capitol. Adjutant General Mark Schindler provided an update on the National Guard's Deployments; I provided an update on legislation affecting military and veterans; and National members and ancillary organizations were on hand to educate legislators, staff, and the public on their organizations, programs and services.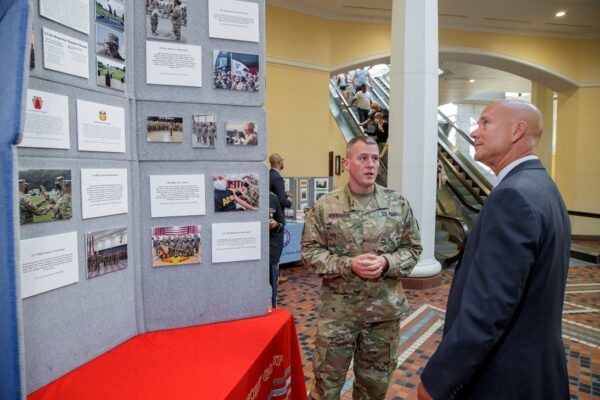 During Tuesday's Session, Senator Katie Muth and I spoke in support of Senate Resolution 335 and "National Guard and Veterans Day at the Capitol." Our men and women in uniform have always fulfilled their assignments here in the Commonwealth and across the Globe. And while these past two years have been vastly different due to the pandemic, our Guard members have continued to do their duty. I thank all of our men and women in uniform. In the Senate, we've advanced several bills this Session important to our military and veterans — and more are in the pipeline. Working together, I am hopeful that a number of them will land on the Governor's desk before the end of the Session. "Together We Serve" is an excellent motto — not just for today but for all of us as we support our military & Veterans community.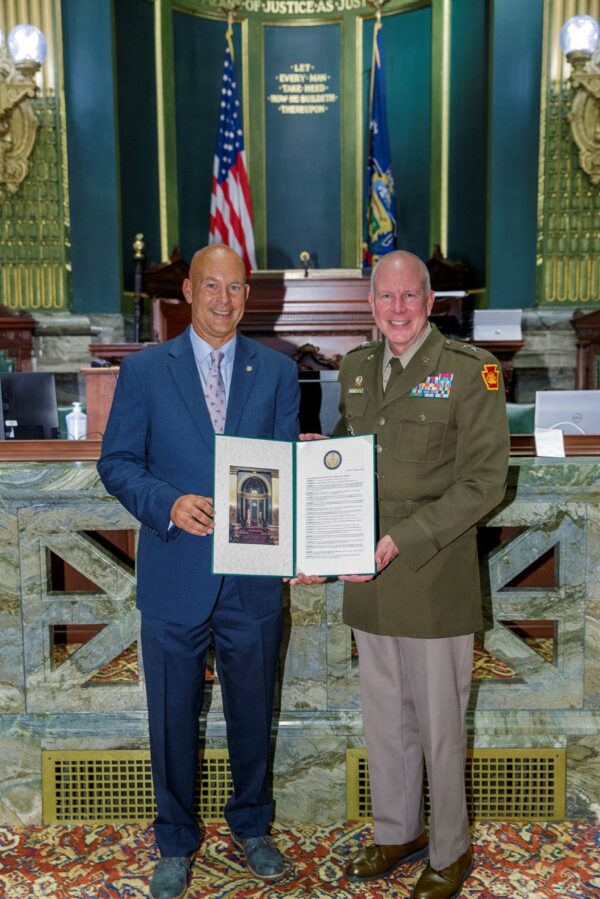 September is Suicide Prevention Month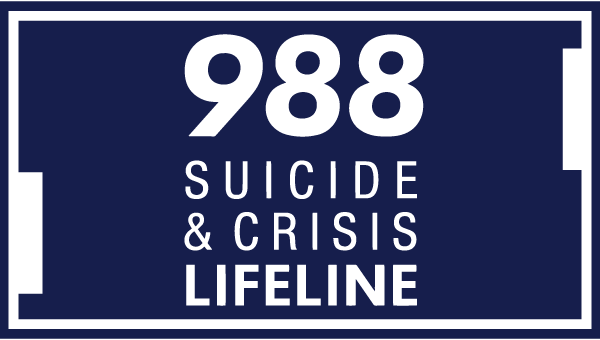 Approximately 1.2 million adults attempt suicide annually in the United States, with more than 85% reporting having made a suicide plan prior to their attempt. In 2020, the most recent year that data is available, approximately 1,700 people died by suicide in Pennsylvania.
Suicide Prevention Month provides an opportunity to remind Pennsylvanians that help is always available. This summer, the 988 Suicide and Crisis Lifeline officially launched nationwide, streamlining call and text access to the national lifeline that provides no-cost crisis response support 24 hours a day, 365 days a year.
In addition to 988, many other resources also remain available to Pennsylvanians in need of support, including:
Crisis Text Line: Text "PA" to 741-741
Veteran Crisis Line: 1-800-273-TALK (8255)
Mothers: 1-833-9-HELP4MOMS
Farmers AgriStress mental health hotline: 833-897-2474
Disaster Distress Helpline: 1-800-985-5990
Get Help Now Hotline (for substance use disorders): 1-800-662-4357
"Gold Star Mothers' Day" Set for September 25th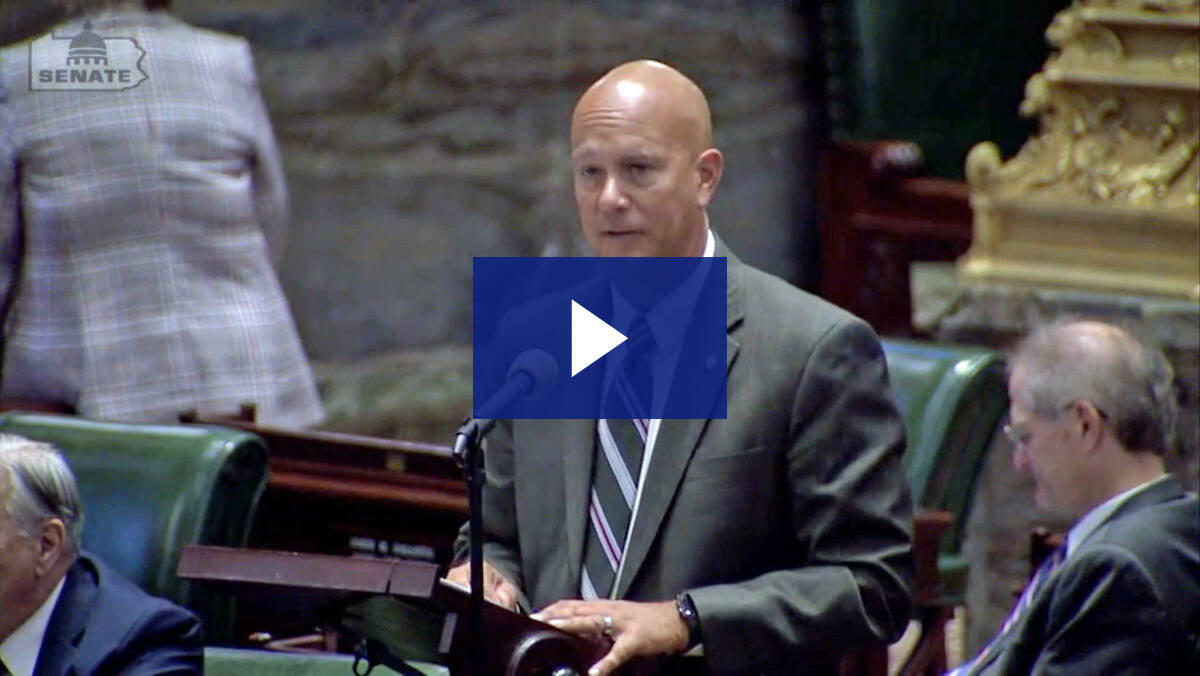 On Wednesday, Senators Lisa Baker, Maria Collett, and I spoke on Senate Resolution 336, which designates September 25th as "Gold Star Mothers' Day in Pennsylvania." Formed in 1928, the Gold Star Mothers name came from the custom of families of servicemembers hanging a service flag in the windows of their homes. The service flag had a star for each family member in the Armed Forces. A blue star represented living service members, and those who had lost their lives in combat were represented by a gold star. Gold Star Mothers have seen the highest of highs — watching their sons and daughters enlist in the Armed Forces. And, conversely, they have experienced the lowest of lows, learning that their son or daughter gave their life in defense of our nation. Today, Gold Star Mothers support and comfort each other – remembering each other's children – raising funds and caring for Veterans – and partner with Wreaths Across America. But what makes Gold Star Mothers most remarkable is their resilience — they haven't given up on others who share their circumstances, nor have they given up on the United States.
Rosh Hashanah Begins Sunday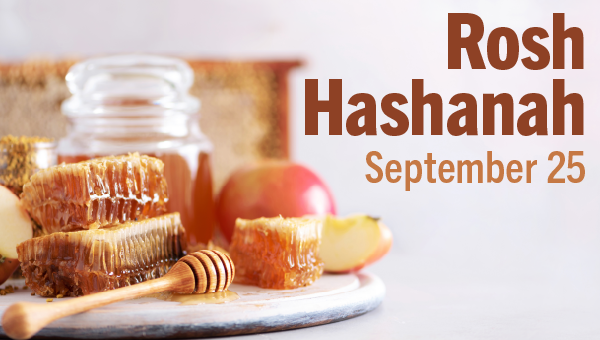 Rosh Hashanah begins at sundown on Sunday and ends at nightfall Tuesday evening. For all who observe this Jewish holiday, I wish you a wonderful new year.
Fayette Senior Expo Scheduled for September 27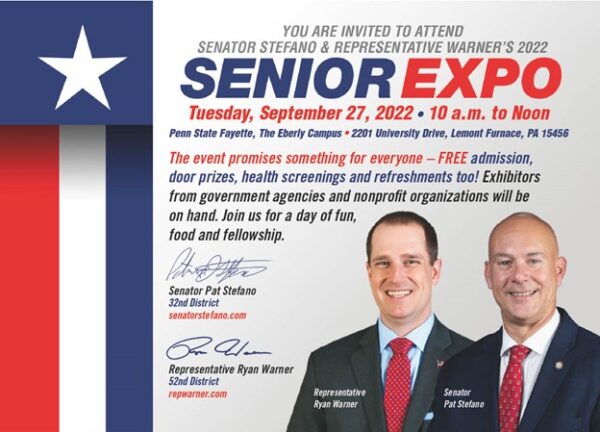 Collecting Items for Area Food Banks Continues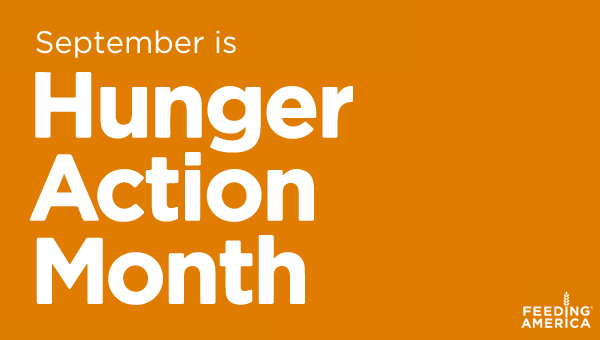 Throughout Hunger Action Month, my district offices (addresses are listed below) are collecting non-perishable items to be given to food banks in our communities.
Neighbors helping neighbors is the best form of charity and it's one of the many traditions that make our country great. Please consider making a donation to help a family in need.
Hopwood AMVETS Luncheon September 30th
On Friday, September 30th, AMVETS Post 103, located at 123 Buttermilk Lane in Hopwood (Fayette County) will hold a free lunch open to any Veteran (meet & greet at 11:30 a.m./lunch at 12:00 p.m.). The Post will provide an overview of the new federal PACT Act and State Treasurer Stacy Garrity, Colonel, US Army, Retired (USAR) will provide remarks. Any veteran is welcome to attend so long as they RSVP at 724-439-6151.
Around the District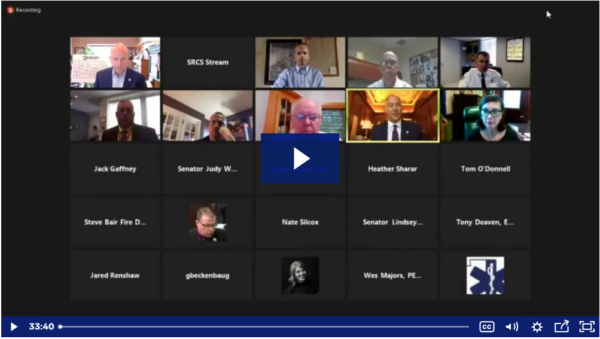 On Monday, as the Chair of the Fire & EMS Caucus, I held a policy briefing for members of the Caucus. The Acting State Fire Commissioner, along with the major Fire & EMS organizations in Pennsylvania provided an overview of their top priorities heading into the Fall.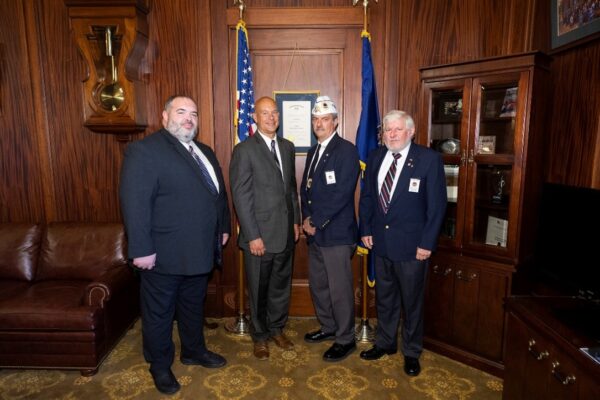 On Wednesday, I met with AMVETS leadership — Paul Shipley (National 3rd Vice Commander), Bernie McDonald (Department Commander), and Gerald Hawk (Executive Director) – regarding the Veterans Service Officer (VSO) Program. AMVETS is one of four statewide veterans organizations in Pennsylvania that employs VSO's – individuals who specialize in reaching out to Veterans and signing them up for the programs and services that they have earned.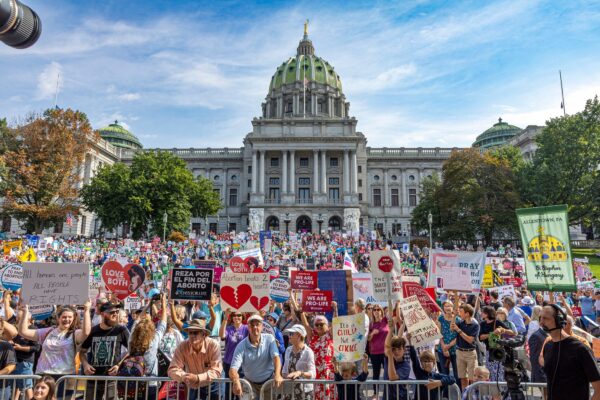 On Tuesday, Pennsylvania held the largest to date state March For Life at the PA Capitol.
It was wonderful to see so many people from #District32 that came out to give a voice to the voiceless.