In this Update:
Legislature Approves Extension of Pandemic Waivers of Government Regulations
Senate Acts to Prevent Repeat of Botched Constitutional Amendment Process
Program to Battle Opioid Abuse Extended by Senate
Senate Passes Measures to Help Pennsylvania Farmers Move Goods
Domestic Violence: Identifying the Signs and Getting Help
Senate Committee Passes Stefano Bill Enabling Pennsylvanians to Observe the Operation of Their Government
Around the District
---
Legislature Approves Extension of Pandemic Waivers of Government Regulations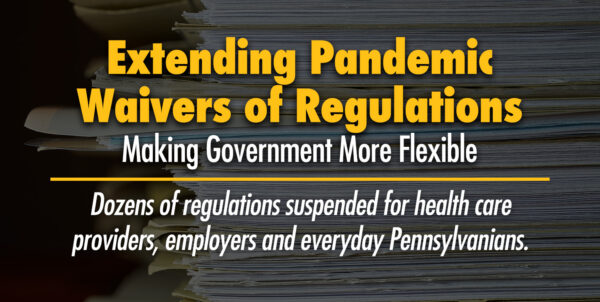 The Senate voted to extend waivers of an array of regulatory statutes, rules and regulations to aid in Pennsylvania's recovery from the COVID-19 pandemic. The bill was approved by the House of Representatives and signed into law.
The waivers affecting health and human services, as well as consumers and employees, were due to expire Thursday. Enactment of the legislation would extend the waivers until March 31, 2022.
In May, voters stripped Gov. Tom Wolf of the authority he claimed to extend emergency declarations without approval of the General Assembly. Delivering on a promise to the people that we work better together, the General Assembly initially extended these waivers as part of the budget in June.
Approval of the following waivers is critical to providing flexibility in managing the pandemic during a workforce shortage crisis:
Waivers Benefiting Consumers and Employees

Suspending the requirements for initial patient evaluations for buprenorphine narcotics treatment to be completed via telehealth.
Allowing up to 28 days of take-home medications for patients on stable dosages if deemed appropriate by their physician.
Quicker access to home health care and home care services by allowing nurse practitioners to sign eligibility forms.
Telehealth access for individuals seeking behavioral and mental health services.
Flexibilities for visitation in foster care and group home settings for individuals with intellectual and developmental disabilities.
Temporary removal of barriers to employment by waiving in-person meetings and allowing electronic signature requirements.
Flexibility in scheduling and notice for unemployment compensation hearings.
Allowing for telephonic testimony and use of documents in unemployment compensation referee hearings.
Waivers Aiding the Work of Health Care Facilities and Services

The ability for acute care hospitals to use alternative locations for overflow, quarantining, and surveillance efforts to help manage the influx of patients in their emergency departments.
Flexibilities in staffing health care facilities.
The ability for pharmacists to administer COVID-19 vaccinations.
Reimbursement for those providing telehealth through the Medical Assistance program.
The ability to maintain COVID-19 surveillance efforts within child care and congregate settings to reduce spread and respond to outbreaks.
Senate Acts to Prevent Repeat of Botched Constitutional Amendment Process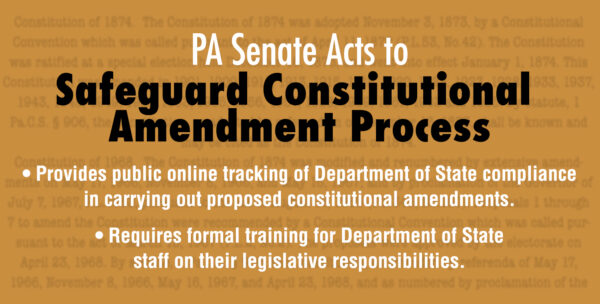 The Senate approved two measures aimed at preventing a repeat of the Pennsylvania Department of State's devastating failure to carry out a proposed constitutional amendment to help victims of sexual abuse.
In the 2019-20 session, the General Assembly approved a proposed constitutional amendment, which would have given voters the opportunity to decide if a two-year window for victims of childhood sexual abuse to file litigation against their abusers should be created. The Department of State admitted earlier this year that it failed to properly advertise the proposed constitutional amendment, preventing the issue from going before voters and forcing the entire effort to be restarted.
One measure would require the Department of State to create a publicly accessible website to provide Pennsylvanians a transparent way to track every step of the constitutional amendment process, including:
A copy of the notice and constitutionally required deadline.
A listing of every newspaper in which the constitutional amendment notice was published and the date of said publication.
The earliest possible Election Day it may be considered by voters.
A second bill would require formal training for the Department's employees regarding their legislative responsibilities and the constitutional amendment process.
A 68-page Inspector General report on the botched handling of the constitutional amendment showed that some Department of State staff lack the formal training needed to properly handle their responsibilities with legislation.
Both bills now go to the House of Representatives for consideration.
Program to Battle Opioid Abuse Extended by Senate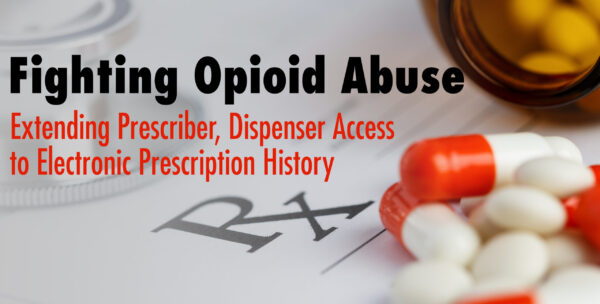 The Senate approved a bill that continues a program designed to help doctors and pharmacists battle opioid abuse. The program, set to expire on June 30, 2022, would be extended until Dec. 31, 2028. The bill now goes to the governor for enactment.
The measure extends the successful Achieving Better Care by Monitoring All Prescriptions (ABC-MAP) program that allows access to a patient's prescription medication history through an electronic system to those who prescribe medications and those who dispense medication.
Electronic access to a patient's prescription medication history allows doctors, pharmacists and other medical professionals to better treat patients. ABC-MAP enables opioid prescribers and dispensers to identify warning signs of abuse including "doctor shopping" and "pharmacy shopping" that occurs when patients attempt to obtain opioid prescriptions from multiple doctors or pharmacies.
"The ABC-MAP program has been an important tool in fighting the opioid epidemic and voting to extend it for another seven years will allow doctors and pharmacists to have the fuller picture they need to help patients long-term," Sen. Stefano said. "By granting them access to the information, patients will benefit in a much more comprehensive way."
Senate Passes Measures to Help Pennsylvania Farmers Move Goods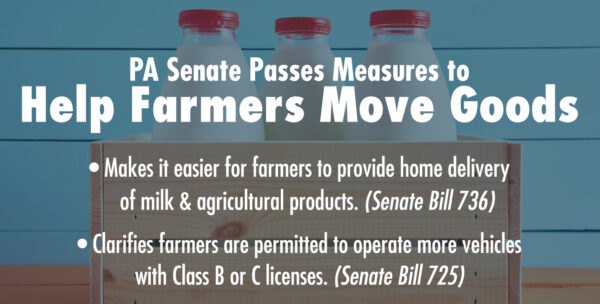 The Senate passed two measures to help Pennsylvania farmers make home deliveries and meet other transportation needs. The bills were sent to the House of Representatives for consideration.
One bill would enable a farmer to register a farm vehicle for the delivery of milk and other agricultural products to both businesses and homes. Under current law, a farmer is required to purchase, register and maintain a separate commercial vehicle for home deliveries while also maintaining a farm vehicle to deliver products to businesses.
Another measure would allow farmers to use a Class A, B or C driver's license when operating farm vehicles with a combined weight of more than 26,000 pounds on roadways.
Act 170 of 2014 clarified that farmers did not need a Commercial Driver's License (CDL) when operating farm trucks, or farm trucks hauling trailers, with a combined weight of more than 26,000 pounds. However, it was unclear as to whether a farmer could use a Class B, Class C or Class A driver's license when operating those vehicles. A Class A driver's license is a graduated license above the common Class C license and requires an additional road test and fee.
Domestic Violence: Identifying the Signs and Getting Help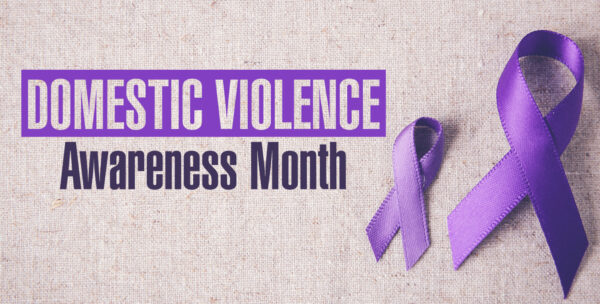 October is National Domestic Violence Awareness Month. Help is available if you're experiencing abuse or concerned about a friend or family member:
Call: 1-800-799-7233 (SAFE)
Text: START to 88788
Chat: At National Domestic Violence Hotline
You can find out how to identify abuse, plan for your safety or help others. You don't have to take it, and you don't have to suffer in silence.
Senate Committee Passes Stefano Bill Enabling Pennsylvanians to Observe the Operation of Their Government
Continuing my work to make government more transparent, I sponsored legislation that would require all committee meetings and hearings to be recorded. Senate Bill 507 received unanimous support from the Senate State Government Committee today. The bill would also require committee meetings and hearings to be livestreamed whenever possible.
As public servants, we have a duty to ensure our constituents – who have elected us – have access to meetings during which we vote on legislation that directly impacts them. Transparency is a core tenet to a good and accountable government. It is my intention to guarantee that Pennsylvanians are given the ability to observe the operation of their government.
Senate Bill 507 now moves to the full Senate for consideration.
Earlier this year, I sponsored legislation to strengthen the Sunshine Act's intent and to ensure the public can be fully informed when following governmental proceedings. Act 65 of 2021 requires agencies to make their meeting agendas available to the public at least 24 hours before the meeting. Further, once the agenda has been finalized and posted for the public, the agency may not take any official action on any item that is not listed on the notice, except in emergency situations or to consider insignificant matters.
Around the District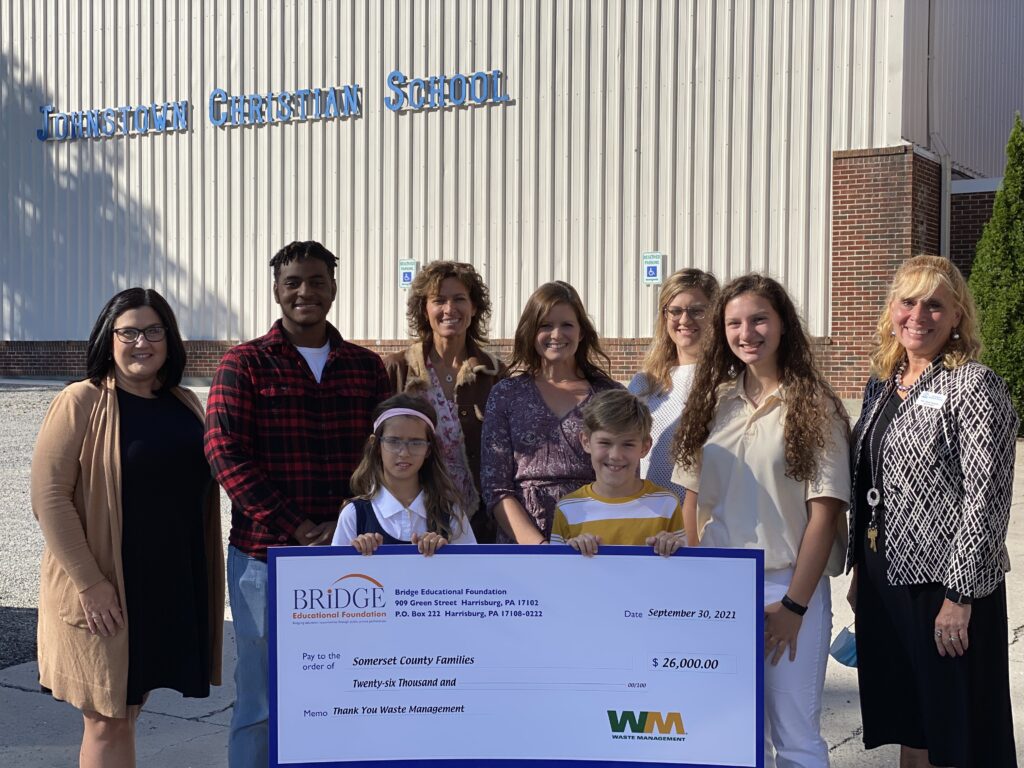 Allyson Link from my Somerset office joined Representative Leslie Rossi, Erika Deyarmin from Waste Management, and Kerri Belardi from The Learning Lamp to celebrate the scholarship announcement and check presentation from Bridge Educational Foundation.
Bridge Educational Foundation and its donor, Waste Management, are donating $26,000 in scholarships to Somerset County families as students start the new school year. Students attending the following schools will benefit from the tuition scholarships: Johnstown Christian School, The Learning Lamp Preschool and Somerset Christian School.
The Bridge Educational Foundation has provided scholarships to more than 32,0000 students in 61 of Pennsylvania's 67 counties. Thank you to Waste Management for supporting our region's students!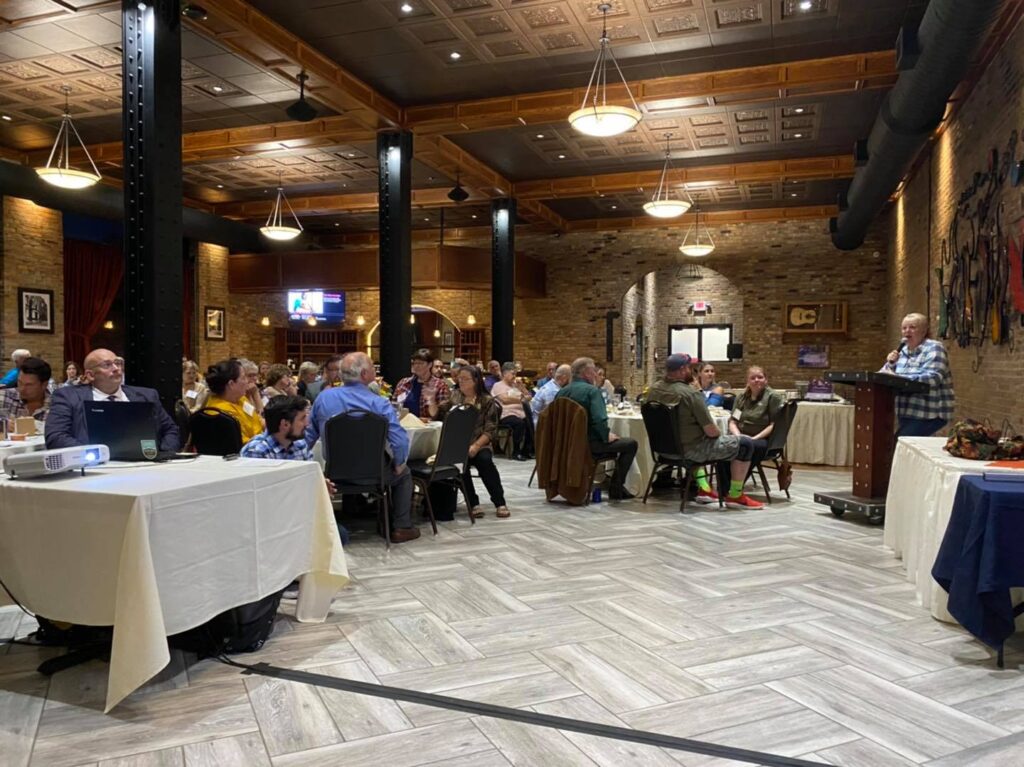 The GO LAUREL HIGHLANDS Annual Dinner was held in Connellsville's Aaron building. The room was full of the amazing people and businesses that bring visitors from all over the world to the Laurel Highlands. Great evening and program by Anne Nemanic and her wonderful staff. Special thanks to the sponsors of the evening: Seven Springs, Nemacolin and Living Treasures Wild Animal Park.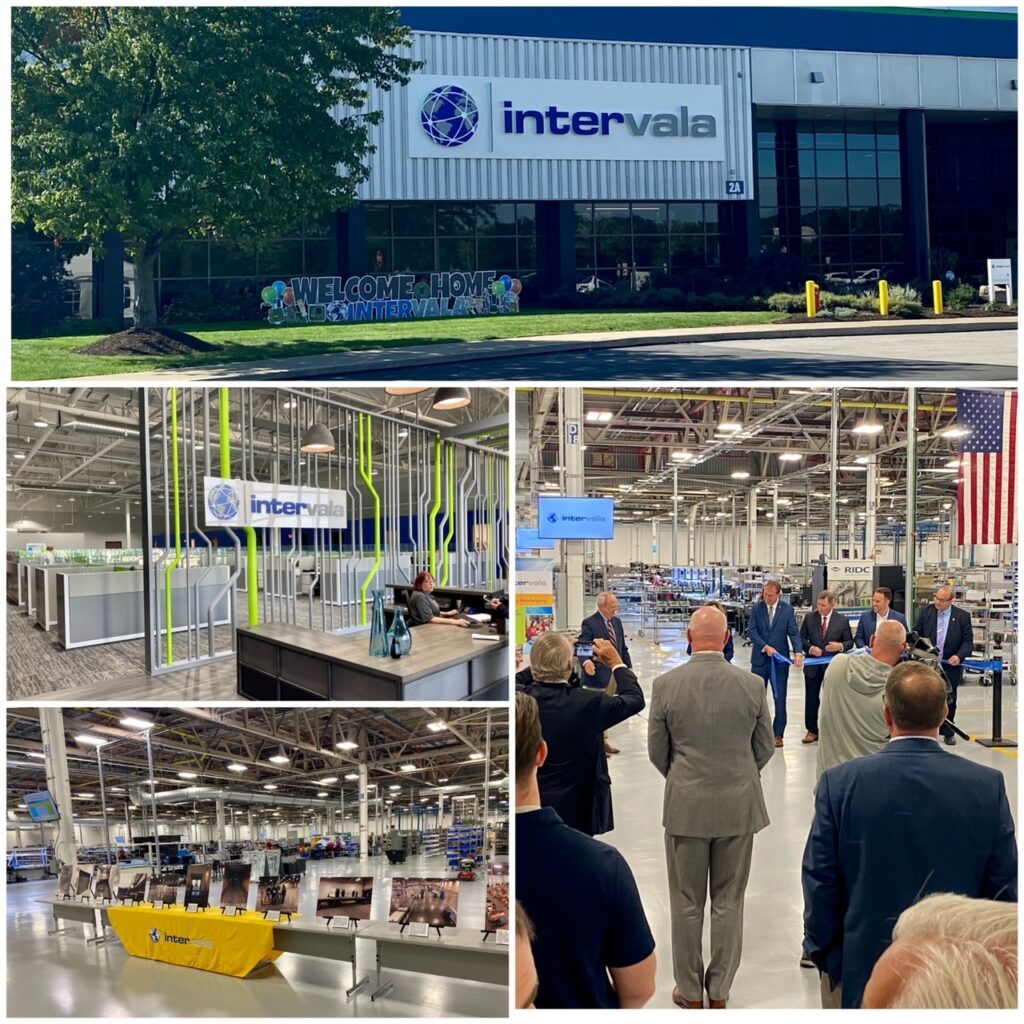 While I was in Harrisburg attending session, local officials, company executives, and RIDC members were celebrating the opening of Intervala's new 217,000 square-foot electronics manufacturing facility and corporate headquarters at RIDC Westmoreland Innovation Center.
My district director, Shawn Conway, was on hand to see the space which features a new production floor spanning 125,000 square feet and showcases Intervala's recent multimillion-dollar investments in top-of-the-line manufacturing equipment, technology tools and software used in manufacturing complex, high performance printed circuit board assemblies, electromechanical systems and cable and harness assemblies.
A proven Pittsburgh company that suffered a catastrophic sprinkler main break on Christmas Eve of 2019, Intervala is an exciting new company to have bringing quality jobs to the 32nd district.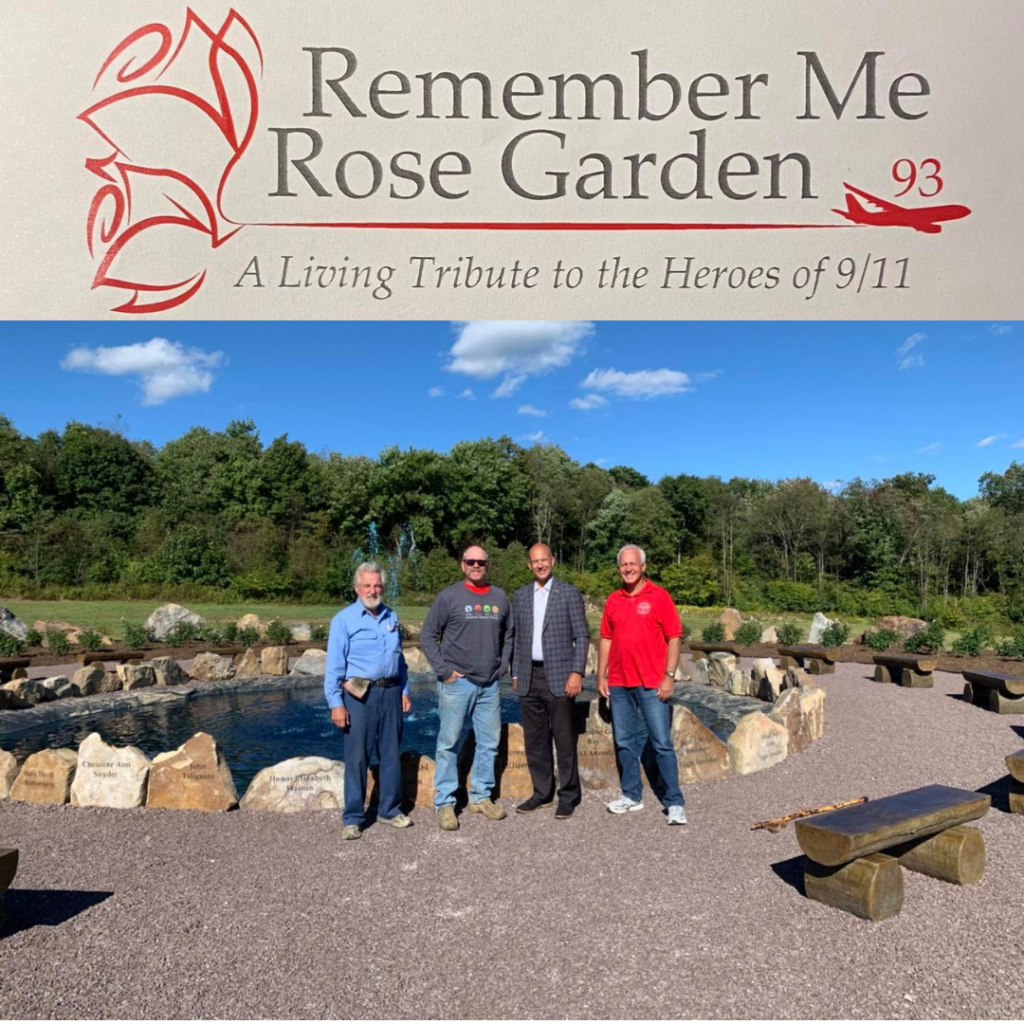 The Remember Me Rose Garden was built on the land that the Flight 93 Families purchased, directly across Rt. 30 from the main entrance to the park. The garden gives tribute to the bravery of the 40 passengers on that plane and all those who lost their lives that dreadful day 20 years ago. Thank you to the volunteers from the community and beyond that worked so hard to make this park a reality.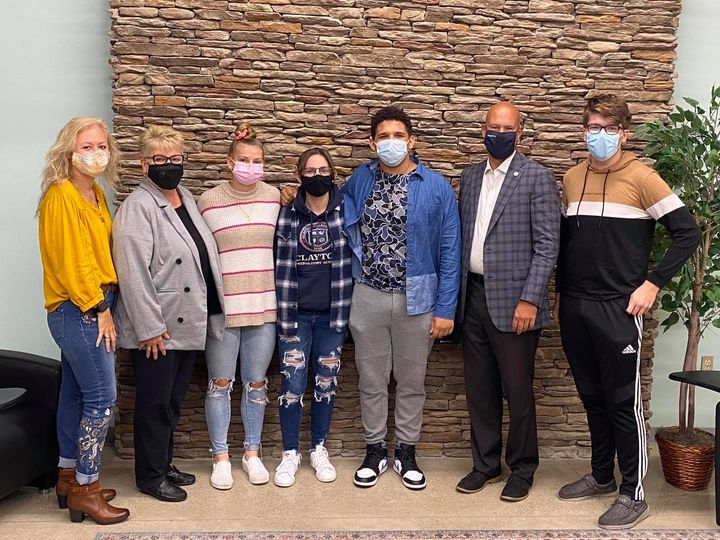 Brownsville School District is making great strides in the community. Last week I joined several high school students, along with Superintendent Hartbauer, Representative Pam Snyder and Dr. Beth Hutson to talk about the wonderful space the students created. The Brownsville Future Ready Center was totally created by the students as a space to connect them to the community and their future. Great things are happening in Brownsville and the amazing students are taking the lead.