In this Update:
28th Infantry Division Soldiers Honored During Deployment Ceremony
Voter Registration Deadline is Oct. 24
Protecting Yourself from Cybercriminals
Families Can Begin Applying Now for 2023-24 College Aid
Department of Labor & Industry Announces Up to $800,000 Available to Increase Veterans Employment Across the Commonwealth
Schools have Until Friday to Apply for Farm-to-School Grants
Statewide Litter Clean-up Efforts Underway
Around the District
---
28th Infantry Division Soldiers Honored During Deployment Ceremony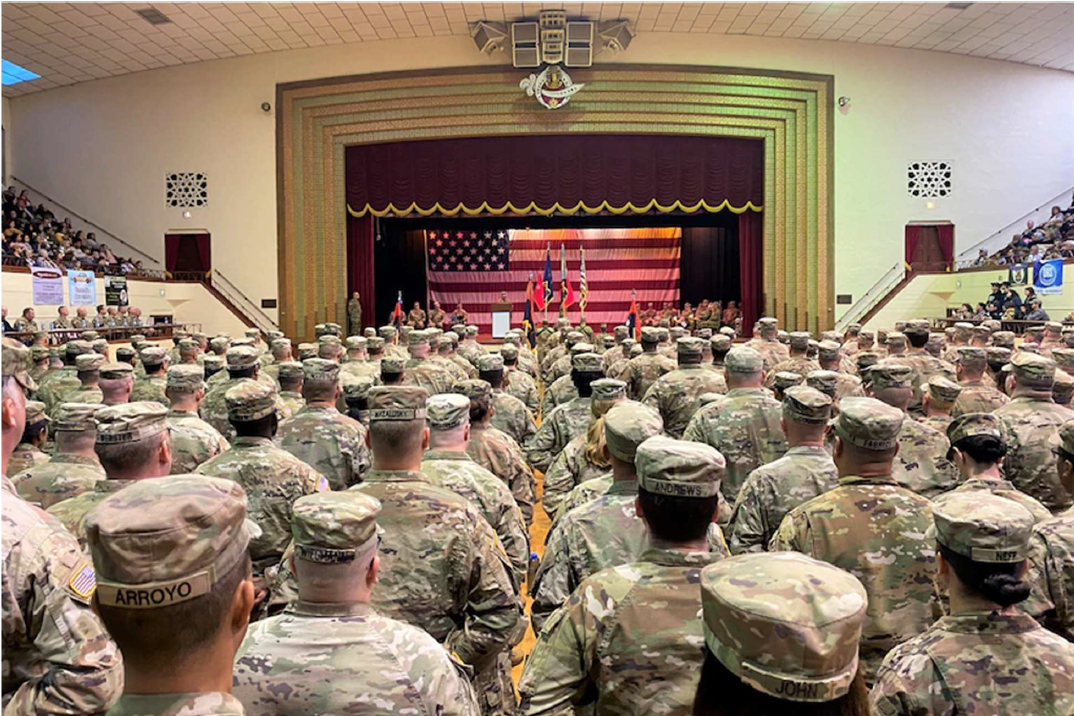 More than 500 soldiers with the Pennsylvania National Guard's 28th Infantry Division were honored during a deployment ceremony Oct. 9, 2022, at Zembo Shrine Auditorium in Harrisburg. Among those honored as part of the ceremony was my Chief of Staff, Mark Fetzko, a Chief Warrant Officer serving with the Pennsylvania National Guard.
Soldiers with the division's Headquarters and Headquarters Battalion are leaving their homes and families for a year-long deployment to the Middle East. They will serve in support of Operation Spartan Shield and U.S. Central Command's mission of increasing regional security and stability in support of enduring U.S. interests.
The soldiers and their families were praised for their dedication to duty and selfless service. McCormack shared words of encouragement during the ceremony.
Pennsylvania National Guard senior leaders, including Maj. Gen. Mark Schindler, the Adjutant General of Pennsylvania, were in attendance. Also in attendance were partners from the Lithuanian army, Pennsylvania's partner in the National Guard Bureau's State Partnership Program.
During the ceremony, the division's colors, or a rallying flag, were cased and furled which formally signals that HHBN is ready for its mission. The colors will be uncased when the Soldiers take authority of their mission when they arrive in the Middle East.
There, they will become the headquarters element of Task Force Spartan, the U.S. military posture in Southwest Asia that aims to strengthen U.S. defense relationships and build partner capacities.
As the Chairman of the Veterans and Emergency Preparedness Committee, I wish the troops of the 28th Infantry Division a safe deployment and thank them for their service.
Voter Registration Deadline is Oct. 24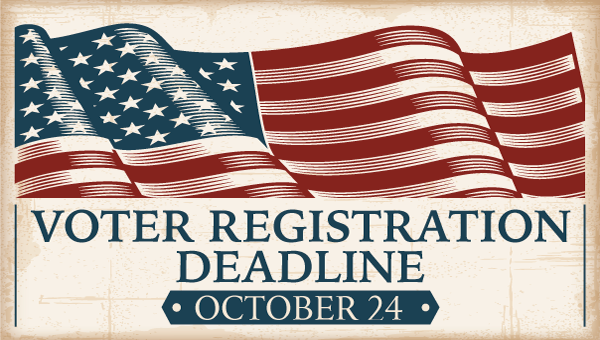 Monday, Oct. 24 is the last day to register for the Nov. 8 general election.
You can submit your application:
If you are on active duty in the military, or you are a hospitalized or bedridden veteran, you can register at any time. See www.fvap.gov for more information.
Polls are open on election day from 7 a.m. to 8 p.m. The last day to request a mail-in or absentee ballot is Nov. 1. If you have any questions, you can call 1-877-VOTESPA (1-877-868-3772).
Protecting Yourself from Cybercriminals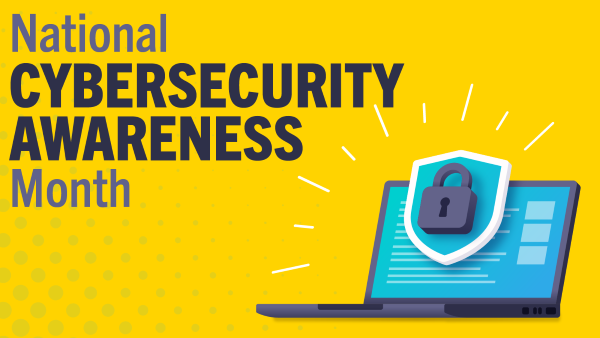 October is Cybersecurity Awareness Month, a good time to brush up on the tips for staying one step ahead of criminals intent on stealing your personal information and committing other online crimes.
There are four easy ways to protect yourself online:
Think Before You Click: If a link looks a little off, think before you click. It could be an attempt to get sensitive information or install malware.
Update Your Software: If you see a verified software update notification, act promptly and turn on automatic updates.
Use Strong Passwords: Use passwords that are long, unique and randomly generated. Use password managers to generate and remember different, complex passwords for each of your accounts. A passwords manager will encrypt passwords, securing them for you.
Enable Multi-Factor Authentication: You need more than a password to protect your online accounts, and enabling MFA makes you significantly less likely to get hacked.
You can find more detailed information on these and other cybersecurity issues in this Cybersecurity and Infrastructure Security Agency public toolkit.
Families Can Begin Applying Now for 2023-24 College Aid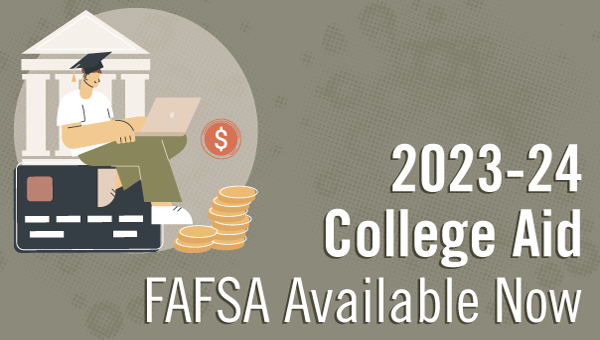 PA college students have left millions of dollars in aid on the table by not completing their Free Application for Federal Student Aid (FAFSA). Families can get a head start on the 2023-24 FAFSA now.
The FAFSA is an application required to apply for federal student aid such as federal grants, work-study and loans to help pay for college. To apply and qualify for a Pennsylvania state grant, learners must have their FAFSA on file as well.
The high school class of 2021 left behind an estimated $3.75 billion in Pell grants nationwide by not completing the FAFSA – dollars that students do not have to repay. The General Assembly approved a $220 million increase in funding for higher education institutions in the 2022-23 state budget.
Department of Labor & Industry Announces Up to $800,000 Available to Increase Veterans Employment Across the Commonwealth
Department of Labor and Industry (L&I) Secretary Jennifer Berrier today announced $800,000 in available grant funding for local organizations committed to connecting Pennsylvania veterans with family-sustaining jobs. The Wolf Administration has designed Veterans Employment Program (VEP) Grants to eliminate barriers to employment that veterans face across the commonwealth.
"Through their service, Pennsylvania's veterans develop unique skillsets and perspectives that enhance the workforce of every industry in the commonwealth. The Wolf Administration is committed to using VEP grants to connect veterans with employers who offer family-sustaining wages and opportunity for career advancement. Veterans deserve pathways to employment without barriers, and we are eager to continue collaborating with the employer community to make this a reality for the hundreds of thousands of veterans who call Pennsylvania home," Secretary Berrier said.
Pennsylvania is home to nearly 800,000 veterans, roughly 7.5 percent of the commonwealth's population. In March, the Wolf Administration announced an earlier round of $800,000 in VEP funding to four workforce development projects.
"VEP grants are critical to assisting veterans with their credentials and placing them on the right path to good paying jobs that offer career growth," said Maj. Gen. Mark Schindler, Pennsylvania's adjutant general and head of the Department of Military and Veterans Affairs. "Veterans bring strong skills like leadership, organization and discipline to the job market. Sometimes all they need is a pathway to the right employers. Thanks to the VEP, veterans will have a supportive field of advocates helping to enrich their career skills and connect them to the right employers."
The $800,000 of available funding will be awarded in increments of $200,000 to be used for new and innovative projects to identify veteran employment opportunities, close funding gaps or supplement existing initiatives for more comprehensive services for veterans.
Successful applications should identify a problem, or an opportunity related to veterans' employment and must be capable of bringing together business, education, workforce, community, and other partners to achieve employment support for veterans.
Eligible applicants include local workforce development boards, non-profit and non-governmental entities, community-based organizations, education and post-secondary organizations, labor organizations, business associations, and economic development entities.
Applications and additional details can be found on L&I's website. Applications are due by 4 p.m. on November 21, 2022. L&I anticipates VEP funding to be used for grant-related activities from April 1, 2023, to March 31, 2024.
Schools Have Until Friday to Apply for Farm-to-School Grants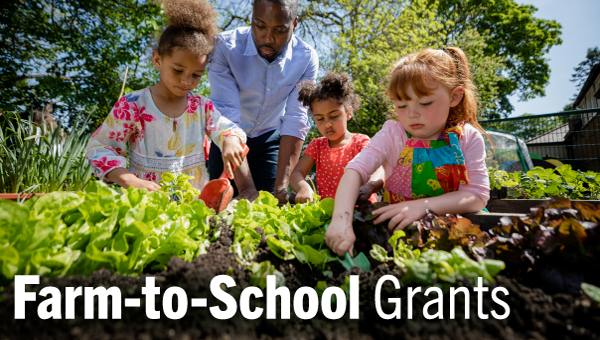 Schools have until 5 p.m. Friday to apply for Farm-to-School Grants aimed at improving access to healthy, local foods and increasing hands-on learning experiences for children.
The Pennsylvania Farm Bill Farm-to-School Grant Program strengthens the connection between families and local producers of fresh, healthy food, increases access to markets for local farms, and exposes children early to agriculture, agriculture careers and healthy food choices.
Any school district, school, charter school, private school, or center with prekindergarten, kindergarten, elementary, or middle school classes through eighth grade that participates in a Federal Child Nutrition Program is eligible to apply.
Projects should identify local farmers to supply fresh, in-season products to support educational programming, or cultivated their own school gardens.
Statewide Litter Clean-up Efforts Underway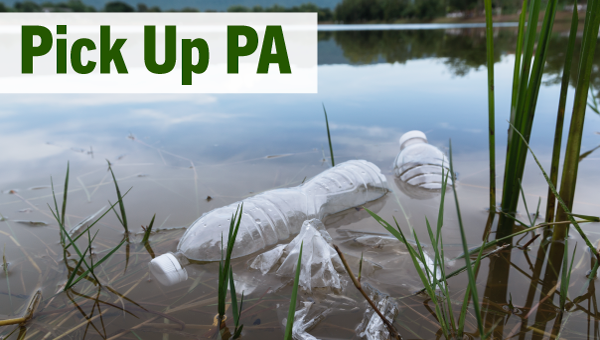 The annual Pick Up Pennsylvania fall campaign is underway and runs through Nov. 30. Individuals, families, neighbors, students, civic organizations and local governments are invited to participate in this anti-litter effort.
The Pennsylvania Department of Transportation spends nearly $14 million a year cleaning up litter along state roadways. This money could be better spent on maintaining and improving our transportation network.
Residents can use this Events Calendar to join Pick Up Pennsylvania cleanup events in their community. Those who'd like to register their own local cleanup event can do so at Organize an Event. Registered events are provided with free trash bags and gloves.
During the 2021 Pick Up Pennsylvania fall campaign, nearly 14,000 volunteers canvassed their communities to remove 745,380 pounds of trash and 99,200 pounds of tires from lands, waterways and coastal regions.
Around the District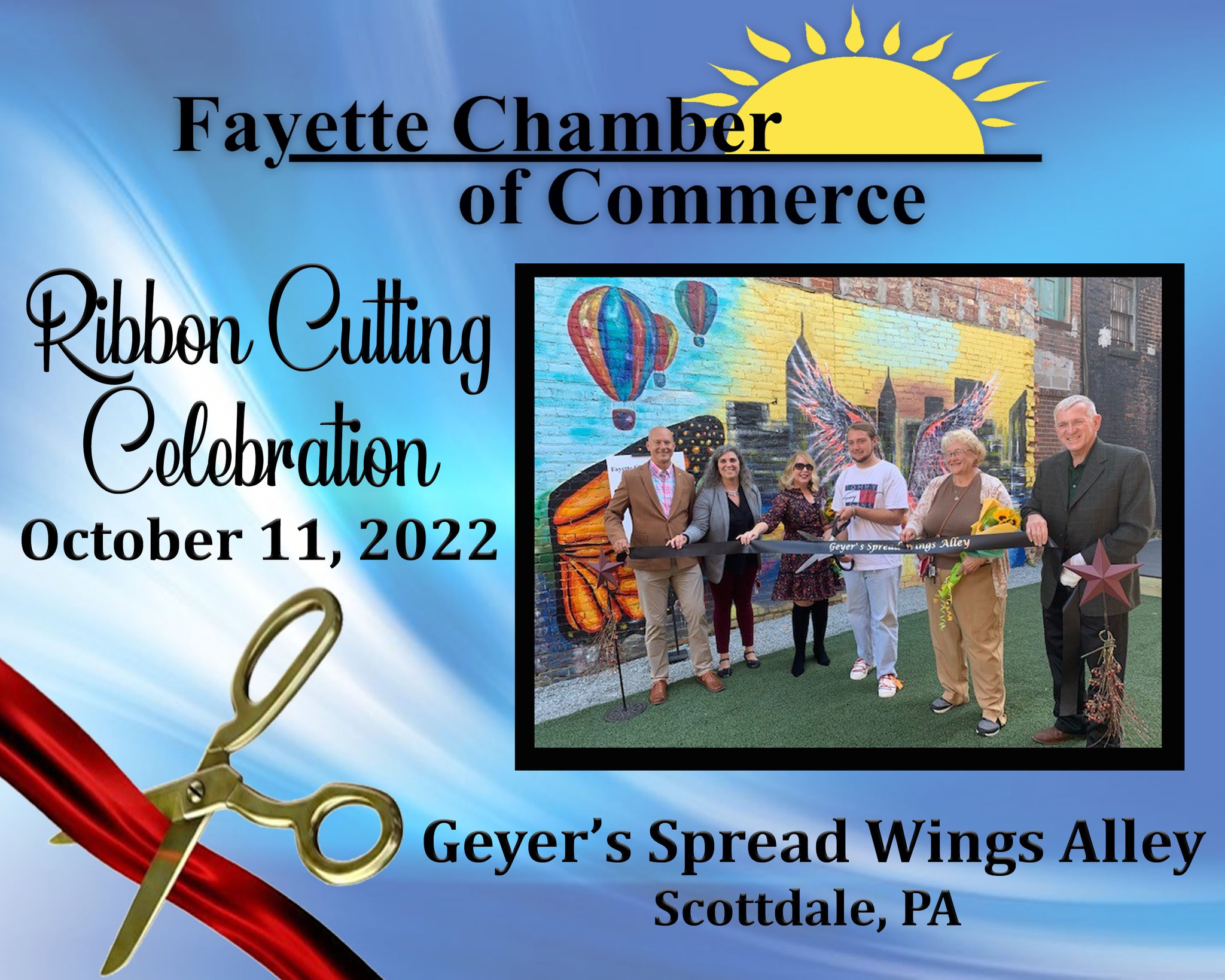 I was on hand to cut the ribbon with my friends at the Geyer Performing Arts Center as they opened the "Geyer Spread Wings Alley"! This was an eagle scout project for Westmoreland Fayette Council, Boy Scouts of America done by Patterson Ware. The Geyer Spread Wings Alley can be found beside the Geyer where they hope to hold one act plays and other small theater events happening in the space.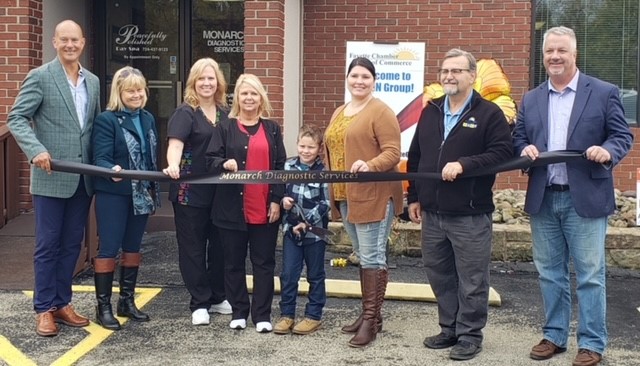 Congratulations to the team at Monarch Diagnostic Services, LLC for cutting the ribbon on their new 32nd District business! I was on hand with the Fayette Chamber of Commerce as well as Commissioners Dunn and Vicites to welcome this business into the fold. Thank you to everyone at Monarch Diagnostic Services for hosting us on your big day.